How To Improve Your Business To Business E-Commerce Order Management
Business to business E-Commerce companies are rapidly gaining in popularity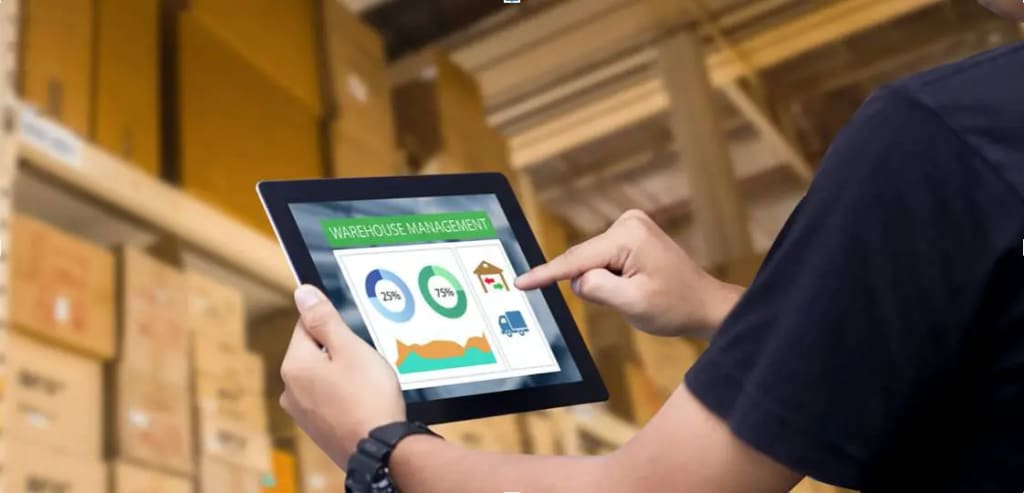 B2B eCommerce companies are rapidly gaining in popularity. Today, eCommerce companies provide support to B2B buyers and customers that have grown with digital technology. E-businesses must have a great order management system in place to satisfy their customers.
B2B ordering online is more complicated than regular B2C online shopping. This often results in a higher cost of landing clients. Normal purchasing cycles require more time and more advanced technologies.
Your e-business's operational performance can be improved by using an online order managing system in conjunction with best business processes and a sound strategic plan. It can also overcome the challenges that often arise in B2B order management.
What is B2B Order Management?
B2B order management systems are used to track customer orders and control all actions. Clients place orders online through either a dedicated B2B eCommerce platform. An order confirmation is sent to the buyer. The items are then automatically or manually distributed to the buyer.
The order is then sent to the storehouse, where it is packed and shipped. For out-of-stock items, you can also place a backorder. The send confirmation will be sent to the purchaser and the order will be delivered to him.
Five Ways to Enhance Your B2B eCommerce Order Management
Learn how to improve your B2B order fulfillment process.
Make it easy for your customers to shop at your eCommerce store.
Your online B2B shop navigation could make or break your business. A user-friendly shopfront makes it easy for customers to find products quickly and easily add them. This is important because almost 80% of shoppers abandon their shopping carts. This can be reduced by providing your e-store the right features.
A simple and straightforward checkout page allows buyers to complete their purchase with minimal effort. Line sheets are another industry-standard tool. The linesheet is a straightforward, structured source that accurately portrays your brand. It also contains all information that a customer needs to purchase your products.
Many eCommerce platforms offer tools that allow you to manage other aspects of your business operations. The best eCommerce platform will not only help you sell products but also increase revenue and provide a better user experience.
Customers can also add multiple products quickly using the fast order form without needing to navigate through the entire webshop. You can also offer different payment options that enable buyers to pay with credit cards, PayPal or local payment options. This will help to increase conversion rates .
Automate your Order Processing
You must ensure that you avoid human-caused delays and errors once someone places an order. Also, make sure to speed up the order processing cycle. Clients will be more satisfied if they receive their order sooner. They will also likely return for another purchase.
Your ERP (Enterprise Resource Planning), and your ebusiness system can be merged to make all necessary procedures run automatically. After the orders have been sent to the ERP stock is updated and buyers receive updated emails.
If you have multiple commercial channels, link them to your ERP or your e-business shop. Some ERPs allow you to combine orders from different channels into one control panel.
It is preferable to be in a single place to view the progress of all your orders. It will make the process easier if you can link your orders to your vendor's system.
Maintain A Strict Monitoring On Your Inventory
If you are out of stock, it is impossible to fulfill customer orders. If you don't have the disposable income to purchase more. Poor processes and practices can cause you to lose large amounts of capital. It is important to control your stock from the moment you place your order until the time you organize your warehouse.
You can track inventory throughout the supply chain by setting up a stock management program. To communicate with vendors and plan, you need to be proficient at demand forecasting. Make sure you are aware of the reorders. You will know when you can get more and the delivery timeframe.
Always keep enough emergency stock. Calculate the true cost of products including hidden charges for order and storage. Know the financial repercussions of dissimilarities between your economic order quantity (EOQ), and minimum order quantity of your vendor (MOQ).
You can control your stock turnover rate, which is your wholesale ability, against other competitors. For those times when things do not go according to plan, always have a backup plan.
Maximize your Warehouse Efficiency by Organizing It
You will know exactly where everything is when your storehouse is organized. You can also store items in a smaller space, arrange them correctly, and you'll be able to pick, pack, and ship your goods much faster. This saves you time and money. Your customers will be more satisfied.
Your warehouse organization can be improved by making sure your warehousing is in line with your business. You should have multiple warehouses for products if you are a national company or work through multiple channels. You can then quickly supply your products to local areas.
It is crucial to choose the right selection method for your company. You can also scan barcodes to ensure that you choose the right items.
Also, make sure packaging materials are included in your inventory. Keep them close by. Keep an eye on your storehouse KPIs. This includes stock accuracy, stock accuracy, stock selection accuracy, order processing time and stock storage costs.
Track the Delivery and Ship as Fast As Possible
It doesn't really matter which shipping method the customer chooses from your website. Your customers will be more satisfied if you deliver their order quickly. Send the order as soon as possible. Choose a shipping method and service that is most appropriate for your products, location, expenditure, and budget.
Order or inventory management software will automatically update when you ship an order. It will also inform the customer when their order is shipped. It will provide tracking information and shipping details. You can also outsource the shipping process to third parties if you don't want to manage it yourself.
It's possible to reduce costs and increase income by using smooth processes and the right technology to support B2B transactions. If B2B is an important part of your eCommerce business then you should take steps to identify the best B2B order management solution for you.
Reader insights
Be the first to share your insights about this piece.
Add your insights