Purple: The Real Evil
Rogue Thoughts Ep. 2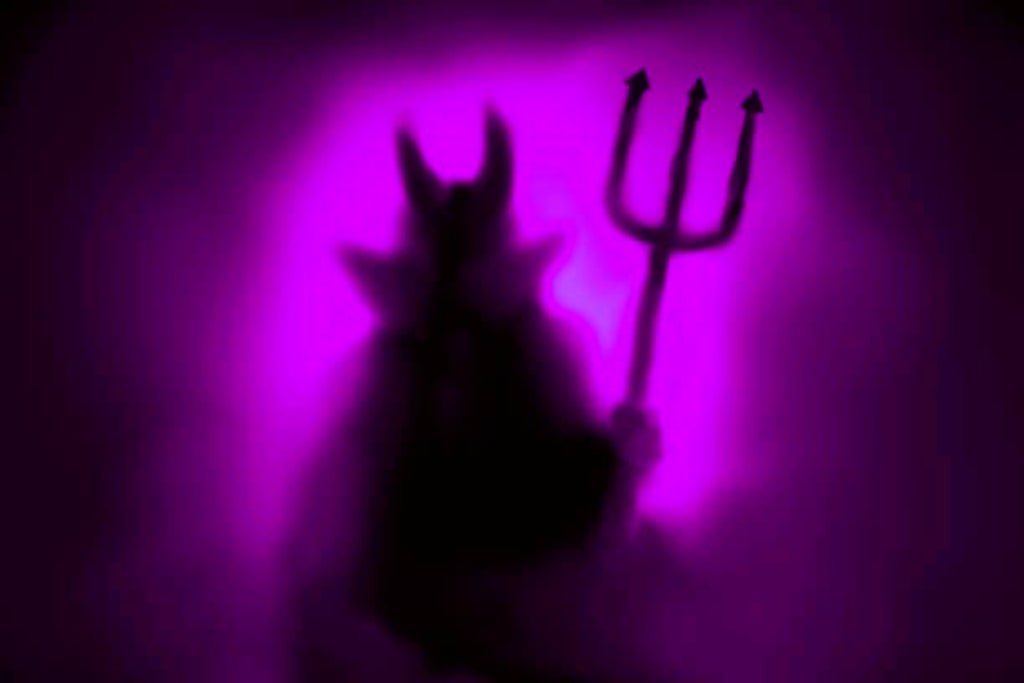 Credit: Shutterstock
Greetings, fellow Rogues. Time for another "diary" entry.
I had the pleasure of turning on my laptop after a very interesting and somewhat challenging week. I was feeling a bit down lately.
One of those reasons was not being able to land my dream job in digital marketing after working so hard for it. I studied hard for my certifications, targeted my resume nearly 20 times, and tailored my cover letters to fit each different company I applied for.
Zero. Nothing. Nada. Rejection after rejection after rejection.
Worst part? Those follow-up emails don't even tell you what you're lacking; I'm simply "not a good fit" even though I met the qualifications.
I honestly thought I was doomed to work my awful 9-5.
Even though it was a home office job, I was being overworked, underpaid, and completely undervalued. It wasn't worth my sanity anymore.
I didn't have that sense of accomplishment or purpose that every man needs to have, and that breeds danger.
Everyone from our so-called "members" to my so-called "colleagues" were intolerably childish and disrespectful. The "leadership" had zero empathy for their own customer base and their own teams.
Departments hardly worked together and on the off-chance they did, they sounded like they were already checked out for the day.
Have you ever had a conversation who is simply not there? It's easy to look like you're bored but it takes real talent to sound like you're dead inside.
I'm not too surprised since most of them have made this type of soul-eating job their career.
If you're curious about what company this was, comment below and I'll tell you.
The good news? I finally got a break elsewhere and was able to quit last Friday. I may have just doubled my previous salary and made a gigantic leap forward; personally and professionally.
Real-World Problems
Being graced with this new opportunity, I'm now on a mission to provide for my family and earn that much-needed sense of daily accomplishment out in the real world.
Speaking of the real world, that means tackling real-world problems.
While I can breathe a little easier now, I still have to pass a qualification before I'm officially onboard. I also have to sharpen my people skills since all I've stared at for 9 months has been a computer screen.
So fingers crossed, hands together, and eyes forward.
Like many of you, I work really hard to create new things. Every now and then I like to disconnect from all the stress in my life - typically surrounding health, wealth, and wisdom - and see what the rest of the world is up to.
I accomplish this either through social media or calling a few of my friends and family. Maybe I'll stop writing for a bit and just go for a nice drive to people-watch. (No, not in a creepy way, shut up.)
Anyway... While perusing the YouTubes during my self-care time, I stumbled upon this:
And this:

I'll spare you the ignorant comments below that dislike bar, but man, you know what? My priorities are clearly way out of touch with reality.
Here I am, complaining about the direction that my life and career were taking, and how I can improve my mental health along with my interpersonal relationships.
Meanwhile, I'm ignoring the purple elephant in the room.
The comments on social media are mostly brutal. Forget global warming and wars breaking out across the globe. I've never seen so many people up in arms over a piece of chocolate portrayed by a fictional character.
Apparently, a chocolate company going "woke" is somehow interrupting the flow of everyday life for the average person.
Hordes of children and adults alike are now "irreparably traumatized" by the music video the company released.
How? Well, isn't it obvious?
It's a purple M&M. Personally, I'm not a fan of the red one, but that's another topic.
Purple is symbolic of... You know. Purple. (And Strega.) Witchcraft!
And "M&M" must stand for something truly sinister...
Like "Murder & Mayonnaise"...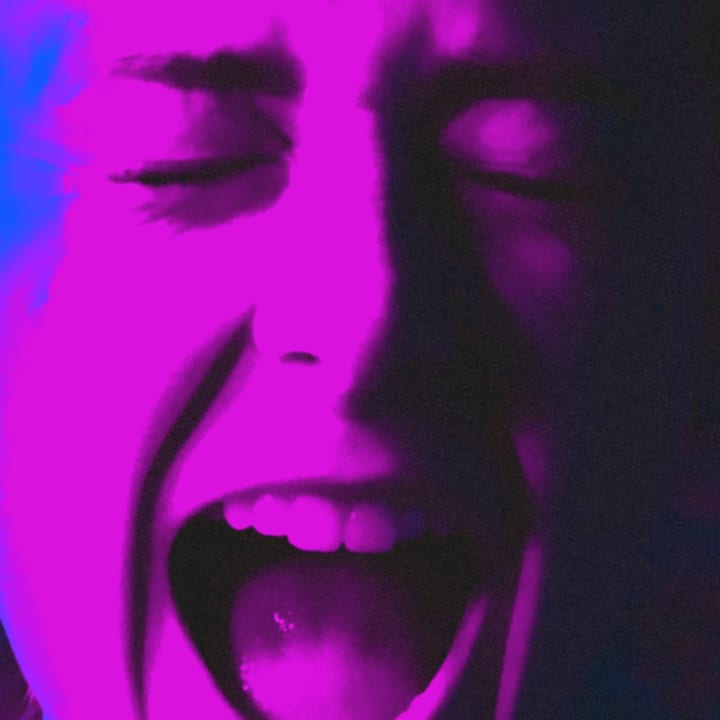 First, it was the Little Mermaid. Now, it's a purple M&M.
When will we stop creating fictional characters obviously designed to terrorize and disrupt the lives of average people? What is this, a Smash Bros. roster?
Are they just going to keep throwing chocolate at us until our entire society collapses into itself?
We can't continue on like this.
Therefore I, the roguest of all scribes, have a proposal for all the victims of this senseless act of marketing warfare:
*clears throat*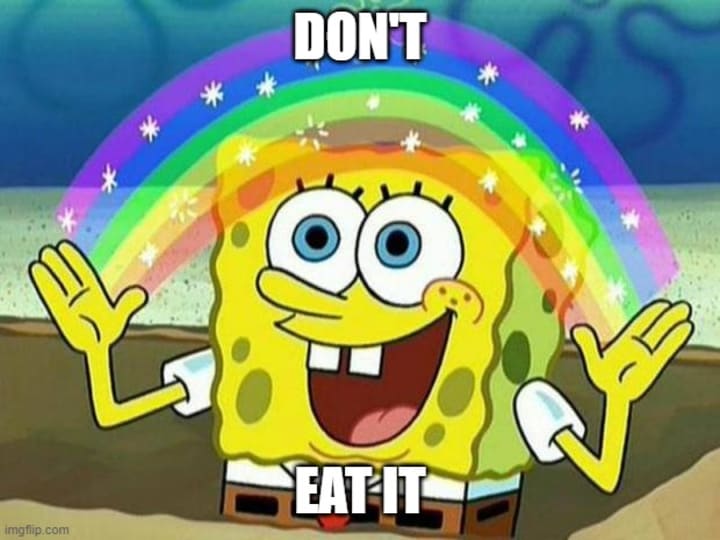 I know, easier said than done.
After all, M&M's melt in your mouth, not in your hand. These blasted sugary confections are irresistible!
Well! If you simply can't move on with your life because this purple demon has been forced upon your retinas, then I suggest continuing your campaign to comment on every single post and video you see that promotes the brand.
Devote your time to make sure your opinions are heard until there is change. Make it your full-time job to comment on everything until there are no more of the things you don't like.
Shouldn't take too long if you stay focused. I believe in you.
Change your profile picture to raise awareness. That way people know you mean business.
Don't just stop at YouTube or Facebook either.
You can create an online petition for others to sign, so you can feel good about yourse- I mean, so you can make a real, positive societal impact and put an end to tyranny disguised as purple chocolates.
Lastly, make sure every single person you meet knows that the Little Mermaid and a purple M&M are the reason you are the way you are. After all, you're a product of your surroundings and have no control over your life anymore.
TikTok and chocolates were designed to break you, and enough is enough.
Hopefully, with time, you'll be able to finally deactivate all of your social media accounts and move to a distant island where mermaids don't exist and you can enjoy colorless, flavorless chocolates.
Until then, I'll work on my sarcasm.
Best of luck and see you next week.
About the Creator
Writer. Narrator. Author of 'The Art of Patience, Gratitude & Courage'.
I share fresh, fantastical, and sobering stories that either celebrate or challenge this wild world. Go rogue with me, and subscribe to support my wordsmithing.
Reader insights
Outstanding
Excellent work. Looking forward to reading more!
Top insights
Compelling and original writing

Creative use of language & vocab

Easy to read and follow

Well-structured & engaging content

Excellent storytelling

Original narrative & well developed characters
Expert insights and opinions

Arguments were carefully researched and presented

Eye opening

Niche topic & fresh perspectives

Heartfelt and relatable

The story invoked strong personal emotions

Masterful proofreading

Zero grammar & spelling mistakes

On-point and relevant

Writing reflected the title & theme
Add your insights