Verbal Bullying & Disabilities
Seniors as the abusers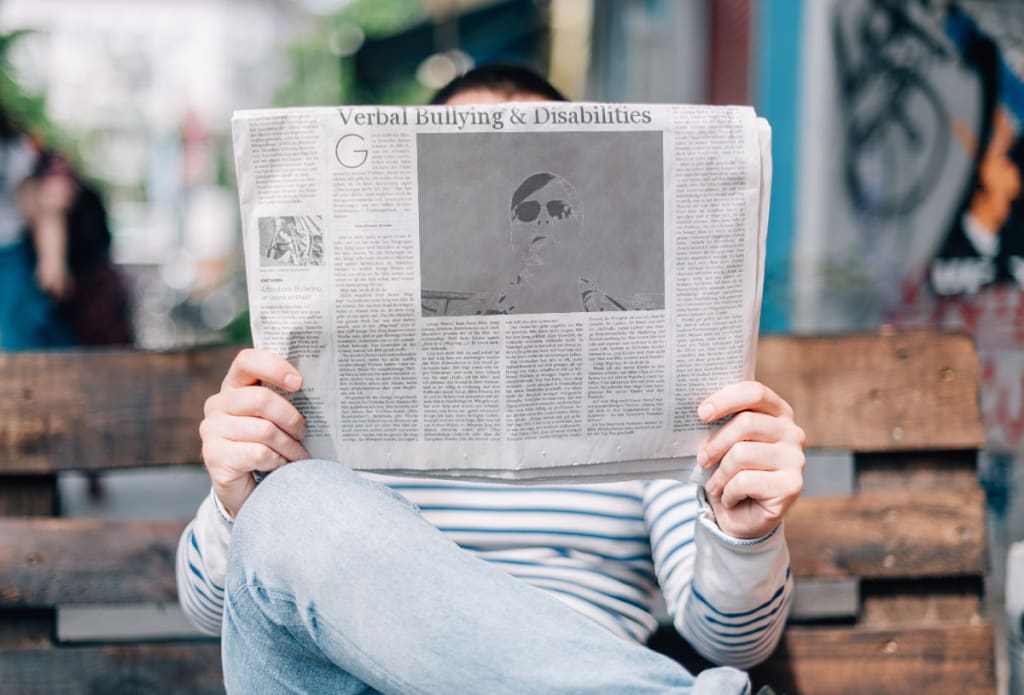 Warren Curle with Photfunia.com 2022
While going through the self-check-out at my local Walmart, I was a victim of a Verbal Bully. I was scanning my items at the self-check-out; a male in his seventies decided to point the finger at me. He stood at the next check out and loudly laughed, "He has Faggot Eyes!" I looked and did not ever remember seeing this man before.
This gentleman was not the first to comment on the various shades I wear. What could have led him to even comment on my eyes? Many do not realize that head injuries or concussions can lead to light-sensitive. The lights in larger stores, in particular, can create severe headaches and nausea or even worse physical discomfort.
After making this comment, an older woman nearby laughed and said, "Dear, they like to be called Fairies."
Several thoughts went through my mind; having a severe headache and nausea at that time, I considered tossing my cookies at him. I also very much considered making the man spit up chicklets. Instead, I elected to ignore the rudeness of these two people.
I wish I could say this was the first time someone commented on my glasses. I have had others comment about the glasses I chose to wear so I could go shopping and be in public. I have had a few other award-winning words from, "Look, the Terminator!", "Retard" and "Who does he think he is."
As I left the store, I saw this same older gentleman getting into his vehicle with a female (different from the one in the store). I admit I was still very tempted to strike out at him, but I knew this would accomplish nothing.
As I got into my vehicle, I thought that I had met two bullies, both over seventy years of age. I guessed wisdom does not always come with age.
My quick trip to a grocery store let me experience a moment of Verbal Bullying and Passive-Aggressive Bullying, all at no charge, as I went through the checkout.
I foolishly sometimes believe that we as a people have evolved beyond some of this type of behaviour. I look back at the decades of struggles for human dignity, human rights, and to be treated respectfully, did they mean nothing?
Have we not grown enough with time to expand beyond deliberate hurtful acts, verbal abuse and gross misconduct when we interact as members of the same human race? Some friends told me to let it pass, "They were old people."
Diana Gabaldon once wrote, "Respect for your elders was one of the cornerstones of civilized behaviour."
Some might believe this to be valid. But, I think people of all ages must learn to respect human dignity. It is a lack of this form of respect that will chip away at the cornerstones of civilized society.
I shall turn the other cheek but not forget this innocent easily as I see it as another example of the building blocks of civilized society chipping away. Today also led me to look at something society does not look at closely enough.
Can Seniors be bullies?
An interesting article by Jessica Girdwain in Today's Geriatric Medicine looks at that topic.
After reading it, I saw her points related to how many have lost what they once considered important in life, work, responsibility, and respect. They now believe they are not as important in family matters, society, and life.
I looked back at my mother significantly as she grew older. She had struggled with old racist ideologies from her youth and despaired at being bedridden at times and unable to write or control her destiny. She reverted to racist slurs, comments, or jokes until the staff and I told her to stop. It was hurtful, and I also brought that message to her.
My mother took these messages to heart and developed a close relationship with the staff at the retirement home. I will never forget the early morning call when a staff member called me to tell me she was gone. Though a trained professional in the healthcare, she cried on the phone and told me she would miss my mother. "Dorothy was always a pleasure."
WHAT DID I LEARN TODAY?
Upon reflection and writing this article, I learned a few things today.
I will not strike out, but I will also not remain silent. Sometimes I stutter, especially when my headaches and the earaches are severe. But I will do my best to tell the abuser it is not o.k., and it hurts.
It is altogether possible no one ever told this person they were being a jerk, hurtful, racist or homophobic. They might pause, take a moment and decide to change just a little.
Author's Notes
The article by Jessica Girdwain is well worth reading, especially if you are involved with seniors.
https://www.todaysgeriatricmedicine.com/news/ex_041013.shtml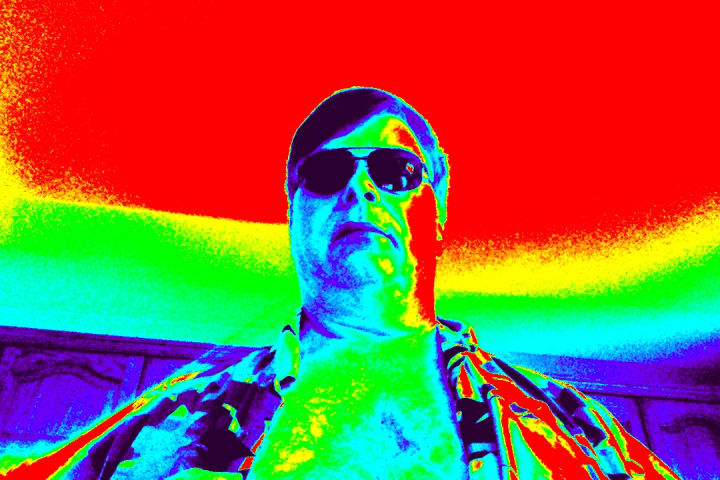 Maybe we can all be a little rainbow of Hope and a Promise of better days ahead.
This article may appear in other publications; thank you for reading.
humanity
About the author
A Fifty something male that enjoys writing short stories, scripts and poetry. I have had many different types of work over my lifetime and consider myself fairly open minded and able to speak on many topics.
Reader insights
Nice work
Very well written. Keep up the good work!
Top insights
Eye opening

Niche topic & fresh perspectives

Heartfelt and relatable

The story invoked strong personal emotions

On-point and relevant

Writing reflected the title & theme
Easy to read and follow

Well-structured & engaging content

Compelling and original writing

Creative use of language & vocab

Expert insights and opinions

Arguments were carefully researched and presented
Add your insights