Top 3 Secrets to Keep the Warmth of Love Throughout the Season
Love Advice: How to Keep your Sex Life Steamy this Holiday Season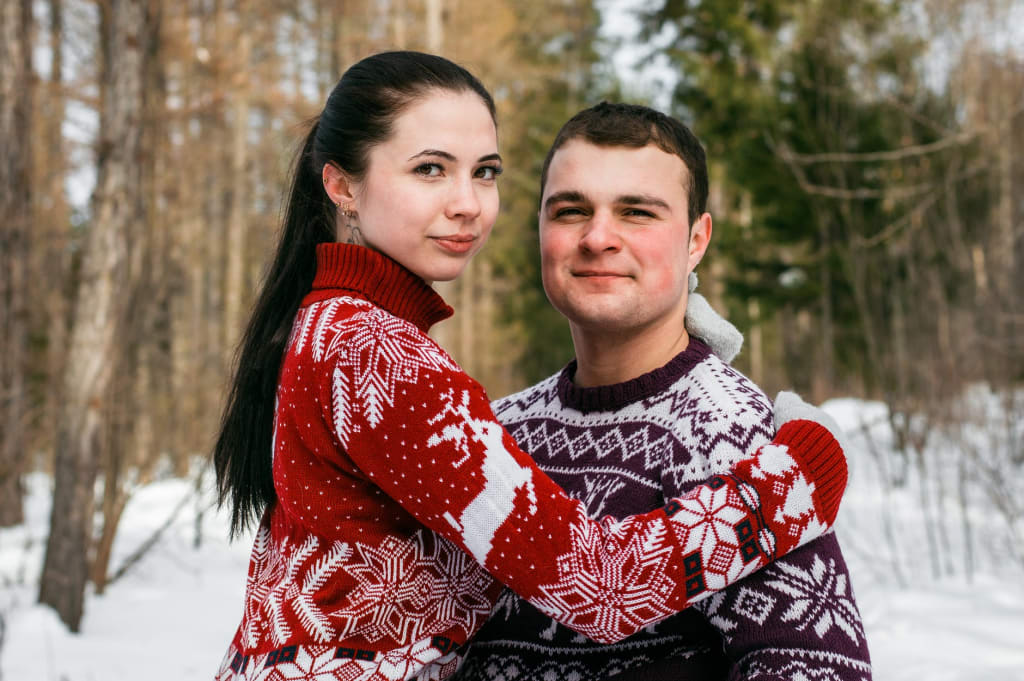 Winter is an exciting time for couples. With it comes sprawling, sparkling winter scenery and the promise of amazing social functions. But don't let family gatherings and office parties overshadow the heat you should be building with your spouse.
Take our love advice: romance and intimacy play a huge role in your sex life. When intimacy is lacking, your sex life will fall flat. But if you pay special attention to emotional intimacy, you're going to feel the heat from the fireworks in the bedroom.
For most of us, winter brings with it chilly winds and a snowy winter wonderland. Don't let the cold weather affect your relationship. Keep reading for three pieces of love advice that will keep you warm this winter without turning up your thermostat.
1. Do Things Together
One of the biggest pieces of love advice you can ever follow is to spend more quality time with your spouse. This is the only true way to strengthen your bond and let your love grow and deepen.
A great way to build up romance in intimacy involves helping others. Volunteering as a couple is a great way to spend your time this winter. There are many people in need around the holidays who could use your help.
When volunteering, you'll get to see your partner in a refreshed light. Their patience, love, and kindness will all shine through and endear them to you all over again. Not only will volunteering with your spouse draw you closer together, but studies show that people experience a boost in life satisfaction and positivity after volunteering.
Date night is another way to boost romance and intimacy in your relationship.
Studies show that couples experience less stress and increased happiness when they spend time together.
Research done by the National Marriage Project shows that regular date nights will improve relationship communication. Further research also states that spending quality time together on a regular basis will improve your sex life, raise relationship excitement, and prevent boredom in a marriage.
Another fun way to spend quality time together this season is to throw a party.
The holidays provide plenty of opportunities for you and your spouse to get close friends together and put your hosting hats on. Not only is this a fun and relaxing way to spend an evening, you can also use your social gathering as a sexy way to build sexual anticipation for what happens when your party guests are gone.
2. Keep Things Hot
The holidays are full of exciting social gatherings, but these can sometimes get a bit stressful. One way to keep your love warm this winter is to get active.
Couples improve their relationship when they take up new hobbies together. Plus, studies show that you are more likely to stick to your exercise regime if you are doing it with a supportive partner at your side. What better way to improve your romance and intimacy than while working out together?
Some benefits of exercise include:
Brings couples closer together
Has been shown to arouse women
Reduce blood pressure
Increase energy levels
Reduce cholesterol
Maintain body weight
Tone up and get stronger
Boost self-esteem
Doctors recommend getting 30 minutes of exercise each day, at least three days a week in order to gain the emotional and physical health benefits.
Another way to keep the winter warm this season is to spice things up in the bedroom. That's right. Your sex life is a sure-fire way to keep the winter blues away. Not only is this a fun way to pass the time, but it also brings couples closer together.
A satisfying sex life has been cited as one of the highest predictors in relationship satisfaction. So take your time with your sex life. There's no need to rush when you're trying to connect with your partner. Focus on foreplay, kissing, and sensual touching that will help boost oxytocin and stimulate the reward center of the brain.
Studies show that the oxytocin released after orgasm can reduce stress and boost your health. Sexual activity is also shown to promote bonding in couples and boosts emotional intimacy.
If there are better reasons to take the heat into the bedroom this season, we can't think of any.
3. Be Thankful
Studies show that marriages where partners express appreciation for one another showed a significant boost in relationship satisfaction.
Through the hustle and bustle of everyday life, the important things can sometimes slip our minds. Warm up this winter by reminding yourself of all the reasons you love your partner.
Through the hustle and bustle of everyday life, the important things can sometimes slip our minds. Warm up this winter by reminding yourself of all the reasons you love your partner.
You can show your spouse you appreciate them by
Buying them flowers
Giving small gifts
Making their coffee in the morning
Bringing them breakfast in bed
Giving them your undivided attention (no cell phones)
Write a love letter
A great piece of love advice is to journal your feelings about your partner. Write down how you first met or the first time you said: "I love you." Make a list of all the things that first made you fall in love with your spouse. Reflecting on these qualities can reignite the romance and intimacy in your marriage.
Take your gratitude into the bedroom and spark up your sex life by giving your attention to your partner's needs. In order to have a satisfying sex life and boost your relationship quality, be sure to communicate your needs both in and outside of the bedroom.
One of the biggest pieces of love advice you should follow is to spend more time with your partner. Volunteering this winter will boost relationship happiness and date night will ensure your sex life stays on fire this holiday season.