Love Advice - Fill Me with the Hope that I Have Lost in You
How to Restore Trust and Hope in a Broken Relationship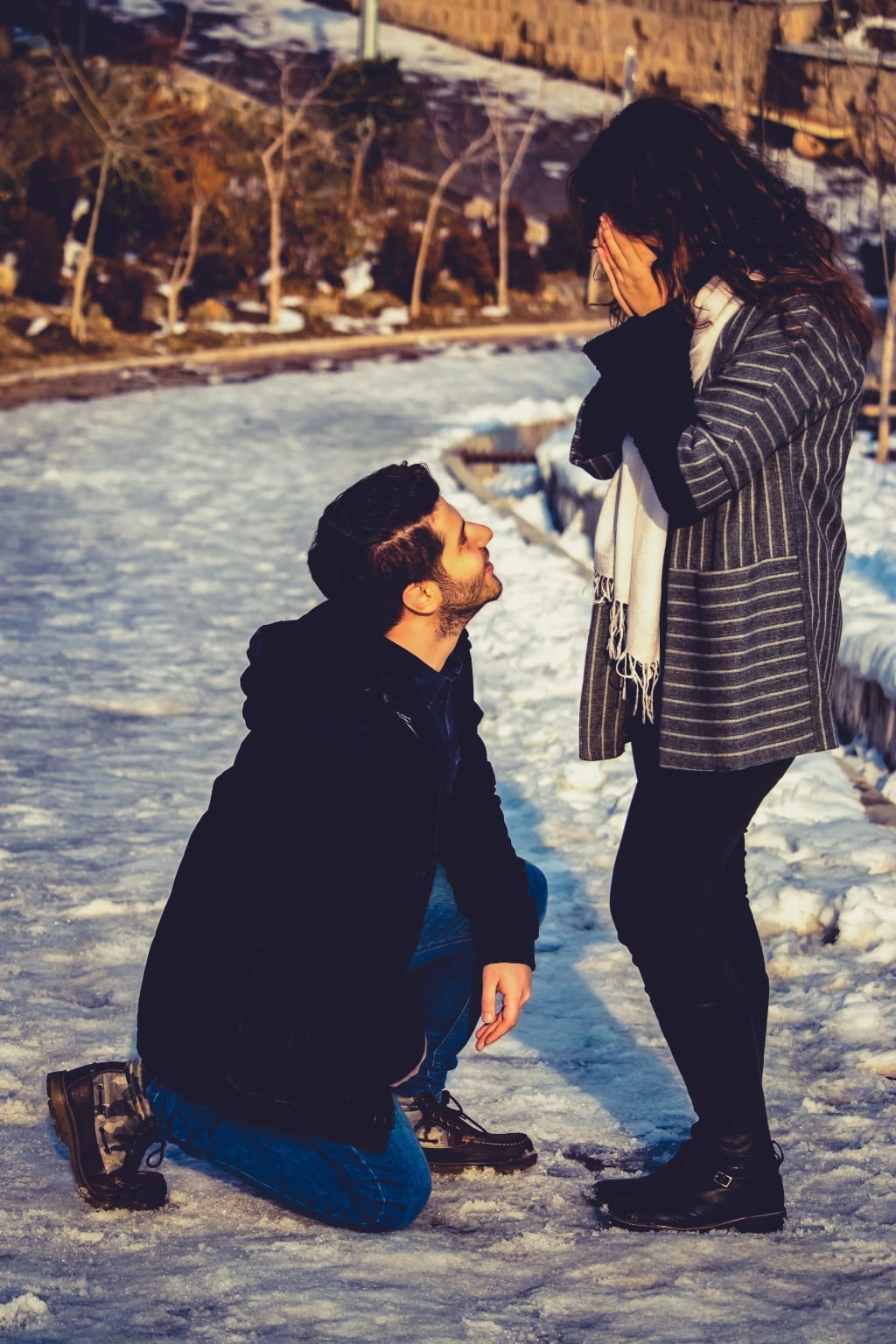 If are committed to your marriage but your spouse has betrayed your trust, staying together can feel like a living nightmare.
Even if you're trying your hardest to forgive your spouse for hurting your feelings, moving on is much easier said than done. A break in trust can destroy your marital friendship, your sex life, and your self-esteem. This can lead you to resent your spouse and ruin your relationship.
Getting over a broken heart, especially when choosing to stay with the person that broke it, is no easy task. That's why we're looking at 7 ways to restore trust in your broken relationship and the amazing ways that taking an online marriage course can help.
1. Open the Lines of Communication
Relationships falter when communication is lacking. This inability to express one's thoughts, needs, and desires within the marriage is often a big contributing factor to the breakdown of trust and fidelity.
If you have lost hope in your relationship and no longer know how to speak to your spouse or covey your emotions, restoring communication should be your first priority.
Couples will benefit from taking an online marriage course. These lessons will teach couples new communication skills that will improve their entire marriage.
Studies show that when couples understand how to talk to each other and problem solve as a team, they boost marital and sexual satisfaction.
2. Don't Retaliate
When you've lost hope in your marriage due to infidelity or another break in trust, it's only natural to feel sad, depressed, and even angry.
While your hurt and anger are still fresh, it can be tempting to retaliate against your spouse by cheating, revealing personal information about your spouse, or overspending. But don't.
Constantly remind yourself that two wrongs do not make a right.
If anything, pursuing retaliation will only make it harder to get your marriage back on track.
3. Start 'Dating' Again
If you want to restore the hope you've lost in your marriage, it's important to make quality time a priority.
Research shows that couples are happier when they make time for their marriage through regular date night.
This is a time when you and your partner can go out and spend time together having fun, talking, and making memories. It's a night for romance where you can forget about the stress of work or the kids and reconnect with your partner.
Studies show that couples who have a regular date night experience deeper levels of communication, friendship, have a more satisfying sex life, and prevent marital boredom.
This is also an opportunity to rebuild your personal connection and put the painful events from the past behind you.
4. Begin to Restore Trust
Once trust is broken, it is extremely difficult to restore. That's why couples must make a habit of being honest with one another and restoring what has been lost.
Unfortunately, there is no quick fix for this. Both couples must be willing to put the past behind them and restore their commitment to the relationship.
Some simple steps for improving trust include:
Follow through on your promises
Check-in with your spouse regularly
Be honest with your partner
Share the pain and boost empathy
Guilty partner acknowledging wrongdoing and validating the hurt partner's feelings
Show your commitment with your actions
Be accountable
5. Learn to Accept the Mistakes
One of the biggest aspects of healthy forgiveness is learning to accept what you cannot change.
Accept that you may never know the full details of what your partner has done or why they have done that hurtful action. Accept that this will always be an event that happened in your marriage. But do not let it define your relationship.
You cannot change the mistakes that your partner has made to break your trust. All you can do is change how your relationship evolves going forward.
Remember that accepting your partner's mistakes does not mean that you are condoning them.
6. Seek Couple's Therapy
Couples who are going through a hard time will benefit immensely from marriage therapy.
Here they will be able to air their grievances, learn to communicate, and make a solid plan for healing.
If you aren't comfortable revealing your darkest secrets to a therapist, online marriage courses can work equally as well in helping your marriage.
Online marriage courses focus on key factors in a healthy marriage: communication, intimacy, sharing goals, building compassion, and making traditions.
By taking a deep dive into these different, but equally important aspects of marriage, you and your spouse will be able to deepen your connection and strengthen your relationship for the future.
7. Time Heals All Wounds
There is a beautiful quote by Blaise Pascal that goes: "Time heals griefs and quarrels, for we change and are no longer the same persons. Neither the offender nor the offended are any more themselves."
Yes, there are two ingredients to resorting lost hope in your marriage. The first is to take positive steps to restore your connection to your spouse. The second is to let time heal your emotional wounds.
This is not something that you may want to hear, but this age-old adage could not be truer.
The more time goes by, the less the pain of the past will sting. Broken hearts will be mended and you will once again be able to enjoy a healthy, happy, stronger relationship with your spouse.
If you want to get over betrayal, you must make quality time with your partner a priority. Don't underestimate the power of taking an online marriage course to strengthen your relationship. By doing so you will learn to communicate, have compassion for each other, and to rebuild the intimacy that has been lost.