Things You Don't Know About Kevin Hart Revealed
The Startling Kevin Hart Information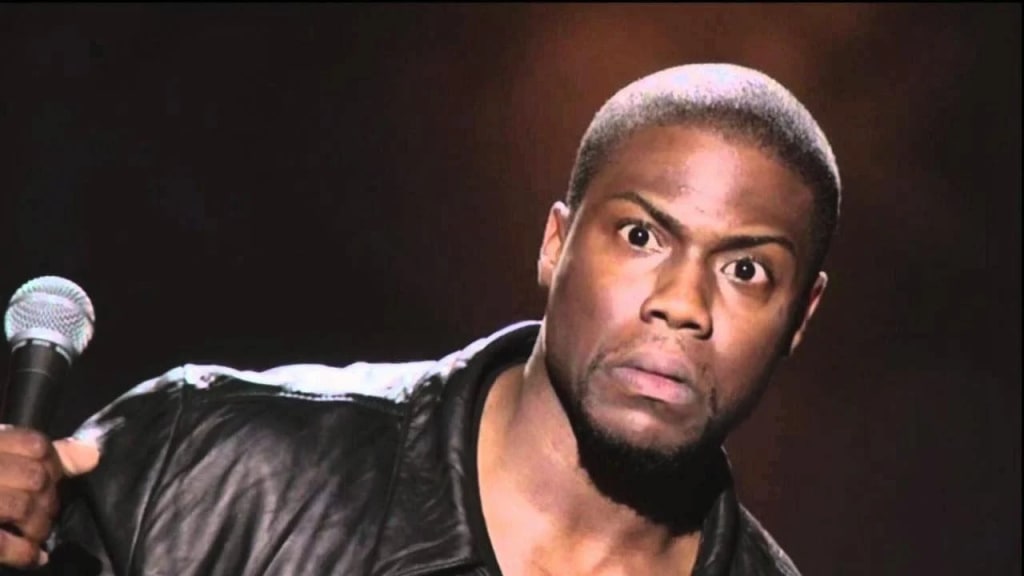 Kevin Hart things you must know
In addition to being a well-known actor, comedian, rapper, and producer, Kevin Hart has also had a long career as a nationally competitive swimmer, aspiring stripper, and NBA player. And no, that last one isn't a joke either; when they were both teenagers, Kevin and Kobe Bryant attended the same basketball camp!
On the most recent edition of 10 Things You Don't Know, we discovered all of this and more about the 41-year-old Philadelphia native, including the fact that an upcoming A powerful comedy club booker reportedly questioned Kevin about if he did "anything else."
In a recent interview, Kevin recalls saying, "Like, do I have another job?" He then stated, "Well, you should think about doing something else because this isn't for you," looking me in the eyes.
For the benefit of his fans, Kevin is one of the most well-known comedians in the world today because he ignored the advise of an industry insider.
1. High-Grade Humor
Kevin is a proud 5'4"! The Celebrity Game Face host certainly doesn't mind making fun of himself, even going so far as to create his own iPhone game in 2011.
A "vertically challenged game of skill [that] will make you laugh and cry with Kevin as he reaches for the sky" was described as "Little Jumpman."
2. Bugging Out
Since there were bugs all over the set of Jumanji: Welcome to the Jungle in Hawaii, Kevin had to continuously confront his fear of insects, even the innocent ones like butterflies and grasshoppers.
Dwayne "The Rock" Johnson, who played his co-star, did little to calm Kevin's fear and once even flung a phoney dangerous spider at him!
3. Stage Name
Kevin's stage moniker back when he first started performing on the Philadelphia comedy circuit was "Lil' Kev the Bastard." (He at first thought of "Lil' Kev the Nugget.")
On the advice of comic veteran Keith Robinson, who served as Kevin's mentor, he ultimately decided to discard the moniker.
Additionally, Robinson counselled him to avoid attempting to emulate comedians like J. B. Smoove and Chris Tucker and to just be himself.
The material that is drawn from you and that you will battle with is the material that will advance you, according to Robinson. However, it is preferable to battle with your own work than to follow the crowd.
4.Dreams
Kevin attended the same basketball camp as Kobe Bryant while following his childhood dream of becoming an NBA player.
Kevin technically played in the NBA by making several appearances at the NBA All-Star Celebrity Game, even though he didn't exactly have the same impact as the Lakers icon did—at one point, Kobe used only his left hand to rule the entire camp.
In fact, Kevin won the MVP prize four years in a row!
5. The Dance Days
Kevin nearly turned into a stripper!
A girl Kevin was seeing suggested that he start dancing in order to raise money for community college. He even went so far as to devise a routine, naturally to the tune of Ginuwine's "Pony," and spend his final few dollars on a bow tie, a G-string, and baby oil.
The plan, however, failed when Kevin's brother discovered him rehearsing in his room, and he was unwilling to make an explanation to cover up what he was doing.
6. Advice to Avoid
The person who assisted in the discovery of Chris Rock, Eddie Murphy, and Jerry Seinfeld reportedly advised Kevin to give up comedy!
Early in his career, Kevin gave a performance for manager and talent booker Lucian Hold, and it most definitely didn't go as Kevin had hoped.
"I head out to my audition. I'm doing great. The crowd is hysterical "Kevan remembered. "When I'm finished, Lucian takes me back. Do you do anything else, he questioned. like, do I have a second job. And he remarked, "Well, you should think about doing something else since this isn't for you," looking me straight in the eyes."
Oh, how he erred!
Reader insights
Be the first to share your insights about this piece.
Add your insights