Things I Wish I Knew Before Entering a Long Distance Relationship
The Nitty Gritty to Maintaining a Relationship at a Distance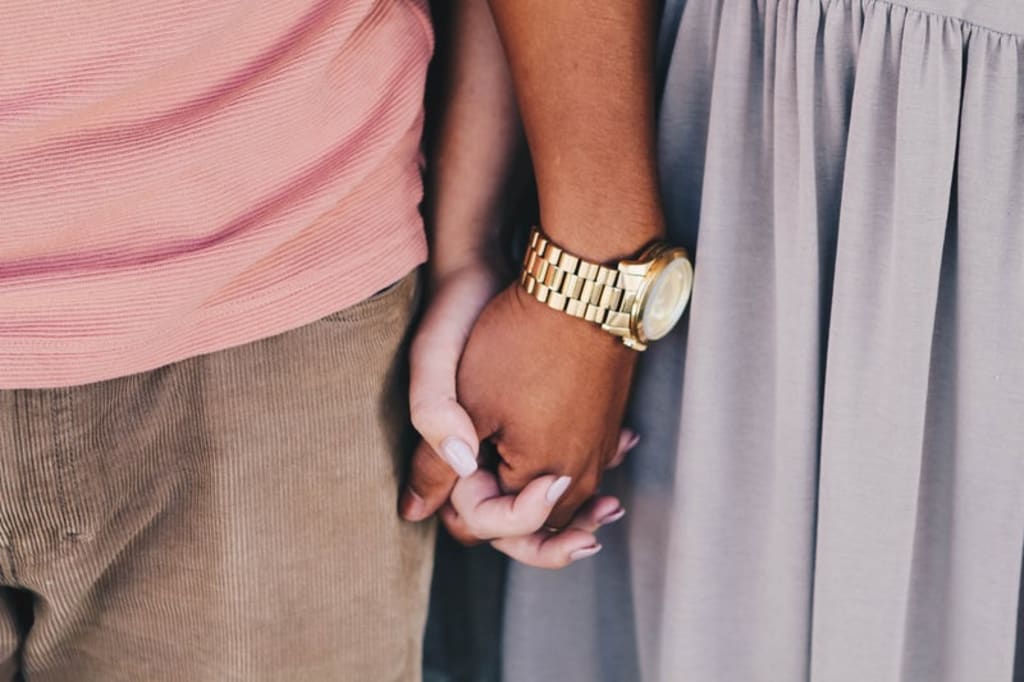 My boyfriend and I had a whirlwind, slightly too cheesy start to our relationship. We met during a year of being au pairs in Paris (how typical, right?) and proceeded to fall in love and spend every moment that we had outside of school runs and dinner preparation together, basking in this fresh, exotic love.
It was at the end of our year abroad that we were confronted with a harsh reality and had to make a serious decision about where our relationship was going next. You see, my boyfriend hailed from Denmark, the land of hygge and sleek interior design, while I was a Southern California-raised traveler, set on returning back to the States to explore my next steps.
We immediately thought, despite being madly in love, that our relationship couldn't continue after we left our temporary Parisian homes. And with this doubt, we broke up—and I can still remember the feeling of my heart shriveling inside.
It only took a week of "love-lost depression" before I got the courage to ask my then ex if he wanted to give long distance a shot. He agreed that our relationship was important enough to at least take a chance with the over 5,000-mile distance between us. So, we jumped into the commitment of a long distance relationship (cutely coined LDR), and during the almost three years of being in one of the most difficult romantic situations, we made it out the other end. But of course, this was not without insecurities, doubts, and boulder-sized bumps in the road.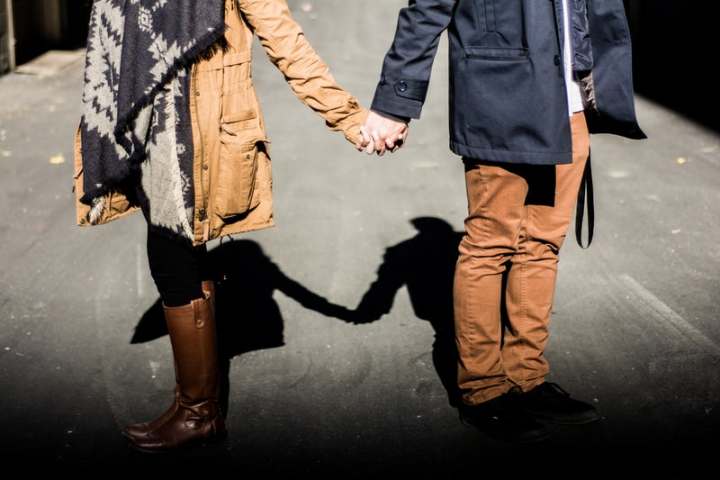 With that, here are my key pieces of advice for anyone looking to enter into an LDR (read: The shit I wish someone prepared me for):
Get your communication, honesty, and trust in check.
Within the realm of LDRs, communication is key, honesty is mandatory, and trust is paramount. Being in a long distance relationship is like being in a regular relationship but on steroids. Any hiccups, miscommunications, or trust issues will only be magnified with miles between the two partners. You have to be ready to put in the hard work to fostering a relationship without physical touch and face-to-face communication.
Now, I will say LDRs are MUCH easier to maintain in the current era of technology that allows us to call, FaceTime, and Skype with people all around the world. However, calls can only last so long. You have to be committed to being purposeful, engaged, and honest with all communication to your partner.
Good communication and honest conversations are extremely important and can lead to trust-building, but if you don't have a rock-solid core level of trust in your partner, it will all fall apart very easily. Be open to communication, be honest, and speak your truth. If you can't do that with your partner, then distance is going to dissolve that relationship real quick.
Have short-term and long-term goals.
Such as in life, having short and long-term goals is key to measuring success and motivating you to take actionable steps towards your future. This is equally as imperative in an LDR as you will regularly doubt if your relationship is strong enough to handle the miles between you and your love.
My boyfriend and I made short-term goals of exchanging texts at least once everyday and FaceTiming once a week. We, of course, also made goals of when we would see each other next. Our short-term goal was to plan a trip to reunite every five months at the most. This worked out for us—and our then school schedules—well, but every relationship will have its desired meet-up timeframe. Figure this out early and stick to it.
Our long-term goal was always to end up together, in the same country, and in the same home. My friends were often taken aback when I professed my partner and my plans to get married one day, just after seven months of dating. But for me, that had to be my goal, because I knew I wouldn't be willing to make the necessary sacrifices of being in an LDR without this long-term goal and promise to ourselves. It was this goal that kept me hopeful on the lonely nights and grateful during the arduous times.
Get ready for some self-development.
Luckily, self-care and self-development are more mainstream terms and much less taboo than they were only a few years ago. As a woman on a constant journey of learning about and loving herself, I have to say that this expedition was kicked off during my time in an LDR.
When you have a love that is stretched over seas, and a partner that you can only see over screens, you are forced to find the daily love from within yourself. I couldn't rely on my boyfriend's hug to make me feel safe or to feel his hand in mine to make me feel supported. I could bask in our phone calls and three weeks a year together all I wanted, but I was forced to sit with myself most days and nights, and look inward for those feelings I was conditioned to receive from others.
Yes, I had fantastic friends and family that prevented me from feeling dangerously lonely, but those long stints of time just with myself proved to be the most transformative, empowering, and exhausting moments of the LDR. If you aren't ready to take the time away from your partner as a growth opportunity for yourself, or if you aren't open to getting your daily dose of love and security from the source (that's you!), then an LDR is going to be taxing and, most likely, short-lived.
I have learned an immense amount of truths about myself, my partner, and relationships in general after embarking on and subsequently graduating from an LDR. If I had to formulate just one piece of advice for any brave soul looking to carry a relationship over a distance, it would be to ask yourself if your relationship is worth it.
Is it worth the lonely nights, the evenings out clubbing solo and committed, the holidays celebrated over Skype, and the long periods gone without the touch of your partner? Is it all WORTH it to you? If your answer is yes, then congratulations, you have the making to become an amazing long distance partner. Keep that worth in your head and in your heart the whole time through, and the rest will fall into place.
advice