The Fisherman and the Beautiful Girl
The Forbidden Love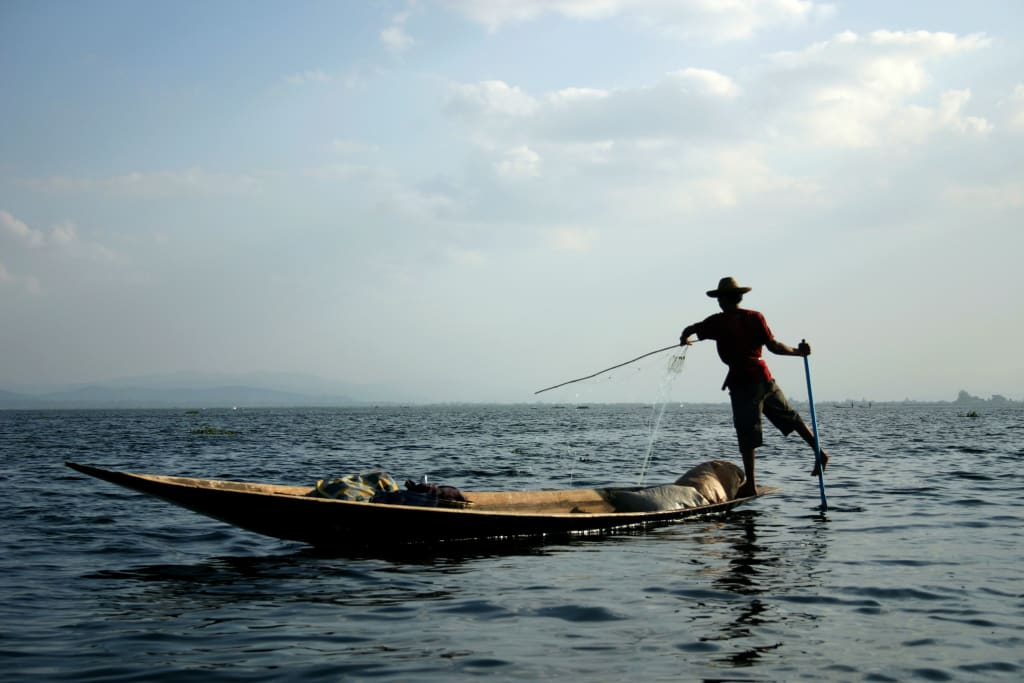 Not long ago, the hunter went out into the woods to hunt, and when he started aiming his gun, he saw a beautiful girl he admired, and he could not speak to her! So he started seeing her every day in the same place until she got used to her, and she got used to him, and one day the hunter came to the same place to tell her that he liked her, but she was not there!
Then he started waiting for her there for days, and she didn't come and started looking for her and asking everyone he meets, asking him about her to no avail!
Then he imagined her picture and drew it after that, he spread it around the town, after a few days he got a call from the girl.
The hunter replied with joy and longing, the first thing the girl says is why are you looking for me??
So he told her about his feelings and the love and affection he feels, over the phone, while she was drenched in tears, telling him that she also liked him.
And you fell in love with him without even knowing him!
One day he started talking to her through the number she called, then told her that he wanted to meet her in the same place he saw her on the first day! The girl agreed, and the fisherman came early, he started preparing the place because he wanted to give her the engagement ring, so the girl came and was happy with the shape of the place, and when she saw the ring, she started crying, so he asked her what's wrong with you?
Then she was told that her father had betrothed her to a rich man, and I did not like him!
So the hunter went to the girl's father, and asked for her hand from him, but he did not accept and told him that if you want to marry her, you must collect twice the money of the first man in a week!
So he went to the real estate seller and sold him all his possessions, and went out looking for work, then he started working day and night, and at the end of the week he couldn't collect the money!
And he went to the girl's house and found that they had a party, and when he entered, he found her the engagement party and did not find the fiancé, so the father came out smiling and said, "You are the one who deserves my daughter, no one without you will take care of her. He was born and a baby, and they lived a life full of joys.
The Forbidden Love:
Aaron, a young man of 24 years old, fell in love with a girl he liked, her name is Laila. He was always trying to get to know her, but he could not go to her, so he decided to go to her and get to know her, and she also had no objection, so they got to know and became friends, Aaron was always looking for an opportunity to tell her about his love, but he was out of luck! Nevertheless, Laila was aware of his love for her from his features and did not give him the opportunity to tell her that!
And one day he decided to write to her and told her about his love and that he had no chance to tell her, and after a few days Laila replied to Aaron's message and told him with sadness, that she could not continue their friendship.
Aaron: Why???!
Laila replied that she did not love him, that she would marry soon, and that she considered him a friend, no less and no more!
And after hearing this news, he collapsed psychologically, and became immersed in himself, and depression came to him. He no longer spoke to anyone!
He suffered a stroke that ended his life.
love
About the author
Reader insights
Be the first to share your insights about this piece.
Add your insights