The Death of Ms. Jacky Oh
When will this nightmare end?!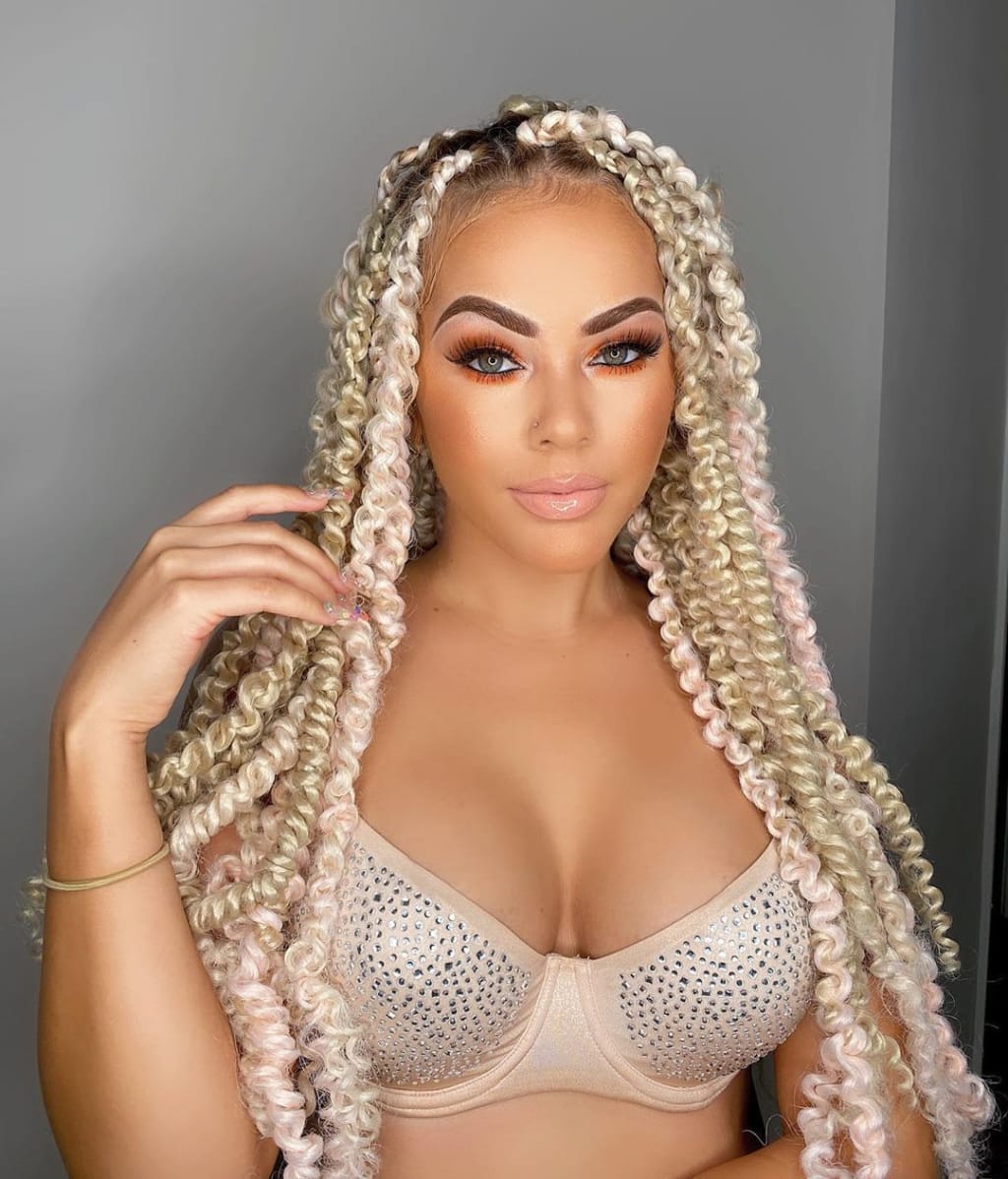 A pic from her Instagram page: https://www.instagram.com/p/B9DAIt-HoA9/?utm_source=ig_web_copy_link&igshid=MzRlODBiNWFlZA==
Yesterday, Ms. Jacky Oh (one of the stars on Wild n Out) died at the age of thirty-two because of the number of surgeries that she had on her body. I counted to at least five or six. Any of my readers can correct me if I am wrong in the comments. (The surgeries will not be named because I do not think it is important for this story.) One of the surgeries I did not know was possible and I could not believe women get those procedures done. I should research more in the world of plastic surgery but let's get back into the story: I will not say that women do not have the right to do what they like with their bodies because I agree with this statement.

The saying my body and my choice does not apply to women having the right to terminate their pregnancy. It is also about the right of women wearing whatever they want and having any sexual relationship as they please. If a woman decides she wants get work done, then it is her choice, but she must be careful about the choices she makes once she goes under the knife. Your body is a temple that you must take care of. In my family, we cannot eat and drink from everybody cause our bodies are built differently.

People may not see the pattern with these women, but I have always seen the big picture. Whenever a woman is headed to the top, she must change herself. In her mind: I am in a different world; the pressure is on me, and I have money to make sure that I look like the perfect image. People do not handle these three things in what you think they can.

A conversation about the passing of DC Young Fly's girlfriend between my dad and my aunt only proved the black community's hatred towards mixed-raced couples and that sparked this story.

My issue with their little talk is the irrelevant opinions of this situation. Ms. Jacky Oh's death had nothing to do with DC being in a relationship with a woman who is not fully black. So, what if she is a light skin woman with a possibility of interracial parents? That is not the problem. The problem is women changing their appearances because their old selves are not the ideal for their new world.

The entire time, I was giving my father the side eye because I was like You have a younger daughter (my little sister) who is a lightskin and she did come from mixed parents. She came from two black parents. I can tell when he listens to Dr. Umar Johnson who I never seen with a black woman on his shoulder, but he is strong about black men keeping his genes alive by being with a woman of his own kind. Anyway, it is sad that this woman lost her life because of her choices. No child should have to lose their mother.

I will say this one more time: These women are listening to backlash of cosmetic surgery; they do not care enough to listen. You can listen to advice, but you do not have to care about it. It is an addiction that you can never stop with these women unless something must change in this country, and I do not know what it might be. This is the second story about a mother who has died in the exact same way, but the other mother only got work on done on her butt. Be cautious about what you do to yourself because being careless will not make yourself any better.
Reader insights
Be the first to share your insights about this piece.
Add your insights