Snowflake & Coconut
Can you just be friends?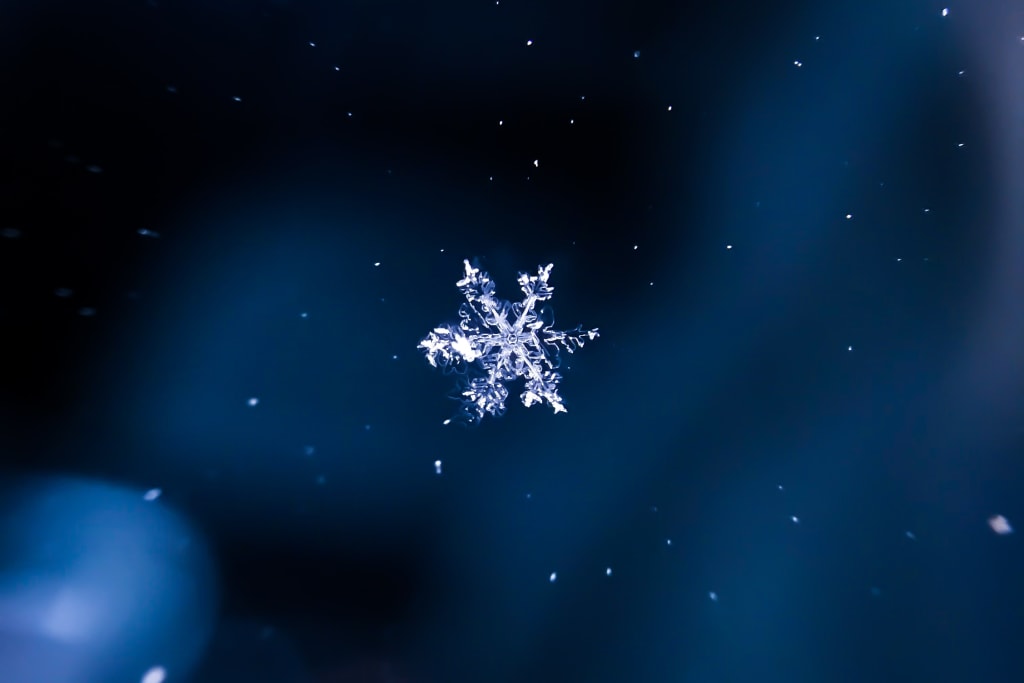 This is a tale of a classic move us girls do; we try to change a man's mind when they say they don't want to date you.
A word of advice........ you can't. If you're the one for them, then they will let you know.
I met him on Tinder (as in every modern love story). I thought he was super cute, a lot younger than me which made me hesitate a little, but I thought I would give him a chance. He was kind, witty, smart, had beautiful brown curls and big brown eyes, a cheeky laugh and a nice voice and we got along really well. Apparently, he was camera shy so there wasn't much photographic material to go off but he was certainly attractive. We messaged on the app until one of us gave the other their number (I can't remember who first) and we continued our chats. I suggested we speak on the phone one time, which he hesitantly agreed to, and we had a great chat. We spoke a lot after that, always at random hours of the day or night due to him being a University student. He was upfront from the start and let me know that he wasn't looking for a relationship, but I started to really like him. He made me feel comforted and safe, and also made me laugh which is a strong point to someone like me.
Due to his Islander origins, I called him Coconut, and due to my whitey origins, he called me Snowflake. Cute hey, yes it is, I know.
After a LOT of coaxing, I eventually got him to agree to a video call. I legit deserve a medal for that shit, he was very insistent he was camera shy, and I was very insistent that I wanted to see the face to the voice I knew so well. Plus I didn't want to land myself in the middle of a catfishing expedition. He was just as cute as I suspected. I think after that a few cheeky snaps were sent between us, and by cheeky I mean I saw his dick. It was nice in case you were wondering.
The more we talked, the more I liked him, until I became so full-on that he suddenly distanced himself. I stopped hearing from him so much, and I felt the absence. I couldn't understand why we had gone from talking every day to silence, refusing to acknowledge that he didn't like me the way I liked him. I felt upset. Typical woman, we always think we can change a man's mind when they say they don't want a girlfriend. Now, I don't know why I thought us dating was an option. He lived on the other side of the country, was considerably younger than me, and was a full-time student beginning his life journey with some really big plans at the end of his study. But I liked him so much.
After some time off he resurfaced and kindly explained to me why he was distant. I didn't understand, nor did I want to! No, surely he likes me enough to want something more, he speaks to me every day, we've exchanged naughty texts and photos and have a great time chatting. Why won't he change his mind?
Sometimes we would tell each other about little rolls in the hay we would have with other Tinder dates. I always tried to remain impartial, but I was jealous that these girls had access to him and I was so far away (literally days driving or a flight away, that kind of far). If only I were closer, maybe then he would want me more.
Every time he let me closer, I would get intense and he would back off. One night I was extremely upset about something and I called him. He was drunk, and not interested in my tears. That felt super shit. He knew I liked him a lot, yet he persisted that he didn't want a girlfriend. Looking at it now I know I was being a knob, I hadn't even met the guy. Despite all this, we did become good friends, and he was always there when I needed to whinge or talk about my new dates or when I felt unwell. He was a text away.
After about a year later I got a BF. I had this weird impulse to delete everyone even remotely romantically connected to me from my life. And so I did. I blocked and deleted them all, and he was one of them. I felt slack, he was just my friend and I was over him, but I did it anyway. A fresh slate I decided, why did I need him anyway?
A few months later I received a message on Instagram from him asking how I was. He was back in the city, which I happened to be living in at the time with my new beau. We chatted as if nothing had changed in our friendship, and it was so nice. We talked over what had happened with us; he admitted he had been slack towards my feelings and I admitted I had been too forceful and pressured him for something he didn't want.
And this is where the story ends, as good friends. Once the feelings were gone and the air was cleared, we knew where we stood and could just enjoy the effortless friendship we had built over the 2 years. It's nice, not trying to get something the person doesn't want to give, not feeling pressure on top of expectations. I believe you can be friends with someone you've had feelings for, and if the friendship was always the strong point it will pass the test.
Like what you are reading? Any tips are greatly appreciated. Follow me on Instagram @nila_dear_vocal to keep updated on new stories!
(Photo by Darius Cotoi on Unsplash)