Return of the Ex
I mean, they are your ex for a reason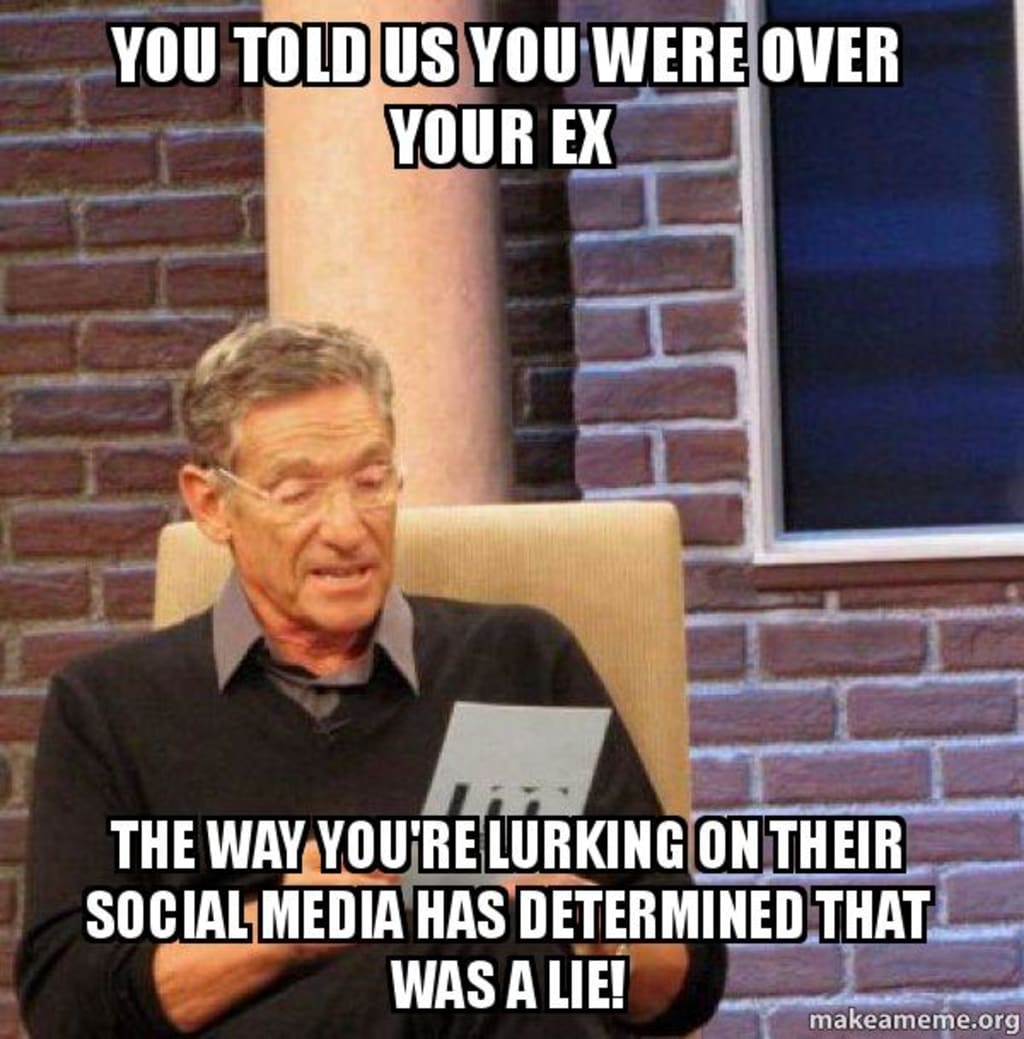 So for you guys that have been following this story of my life for about 2 years now, I thank you for your loyalty. For those of you that are new, welcome to this crazy life! So as you all know, I live in a very small town that makes you feel like you are in a hamster wheel of hell most of the time. Well recently my work schedule changed and it allowed me to start picking up my kids from school again. I was excited about it like any other parent that misses the kids when they are gone all day. So I was thinking that this moment of picking up my 9 year old was going to be the icing on the cake. Mommy had his favorite after-school snack in the car and rounds of classical music for the ride home.
I pulled into the line and waited for over an hour before they started getting the little ones ready for release. We have to start getting in line about an hour before they get out of school or you are parked in the street for a while just creeping around the corner in slow motion. On this day, I was the first parent in line. The excitement that I felt in picking up my little one and being the first one in line was epic! I felt like I was rocking this parenting thing on that day. Until, someone from my past showed up.
It was at that moment, I needed to either drive off like a mad woman and go sign my kid out at the front, or I needed to pull up my big girl undies and deal with what was in front of me. I felt so much fear. Fear of having to tell her why I ghosted her over a year ago. Fear of having to open my mouth and say hey there stranger. The fear of how things would be in the conversation. Would there be tension or rage? Would it be just a friendly conversation between two adults that have some history? Only time would tell, right?
So here was the moment we've all be waiting for. My kid was getting in the car and thankfully, the other teachers brought him to the front of the line. I was sitting there with the air conditioner on but my hands were sweaty. So, I thought it was over and I had another week or so before I had to face that experience in life. That couldn't have been further from the truth. As soon as I got home and got a chance to get my phone in hand, she messaged me on Facebook Messenger.
We all know that "hey big head" message that someone sends you when they want to start drama. It's never to actually check on you to see how you are doing. At this point, she wasn't even aware that I was married and living nearby. We hadn't spoke in so long that I didn't know that she broke up with her long time girlfriend and moved back home to be close to family. I also didn't know that her grandmother had passed away. In one of our last conversations, she was going to Houston for cancer treatments. All of these emotions of finding out so much about her life and where it stands now started to take over. I knew that I couldn't change what was going on because I had a husband and 2 kids that at this point in life, I'm fully committed to making them a priority.
It just made me wonder why after all this time, someone from my past that ended up causing so much pain in my life was back and closer than ever before. Turns out, she's a teachers aide in my kids class and he sits at her table 3 days a week. He came home to tell me that she was asking him questions that didn't pertain to the lesson that she was supposed to be going over with him. It's been about a month since this happened now and I'm still slightly upset that she asked my 9 year old kid about how my life is now.
I guess it's just another case of the ex that keeps finding a way back into my life.
family
About the author
I'm a somewhat single mother of 2 boys. 3, if you count my husband. Born and raised in Texas. I love anything with food, diy, love & relationships... I've been there and done that on so many topics :)
Reader insights
Be the first to share your insights about this piece.
Add your insights