Marriage Fallout
My Marriage is over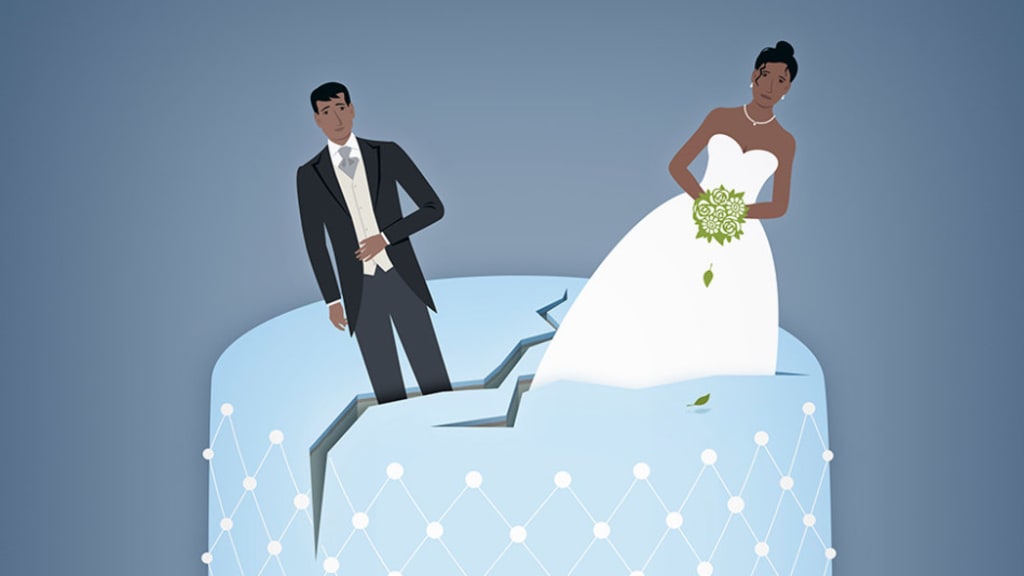 Marriage. It can be such a wonderful thing. If it's meant to be, it's mean to be. Right? Well this will go into a few points of why I feel like my marriage is over and done. Sit back and enjoy! Giggle along with me as I tell you all about my story and life today.
We were just married a few months ago. I mean Valentines day this year. We had gotten our marriage licence in November of 2018. My then almost over with boyfriend of four and a half years decided that he wanted to do what was right and marry me. I was excited and confused at the same time. I didn't know if I wanted the same thing but just six months prior to a falling out, I wanted nothing more than to become his wife for the rest of our lives. Long story short, he got involved in church and had a "revelation." Decided that after all of the back and forth, he was ready to settle down. So we did it. Before going to a field trip for the youngest kid.
Months later, we knew that we only had 90 days to actually get married. Those 90 days went by so fast. I knew that I didn't want a massive wedding. I'm really not a "people person" so less is more in my life. We knew that we didn't want to pay the fee again to get a sheet of paper. So at that time, my fiancé decided that he wanted to do a surprise ceremony on Valentine's Day. He kept trying to keep it a secret but, because he can't do two things without having to ask for help, I figured out what he was up to about mid day. We went to our church that we had been going to for about a year at that point and he had one of our pastors and his wife do the ceremony. We were in and out with vows and everything within 30 minutes.
Time goes on and we move back to my hometown. Both of our parents live here so it was only a matter of time before we showed up back at home to start the married life. Here is where the mistakes started once we moved back home. Are you ready? Here we go!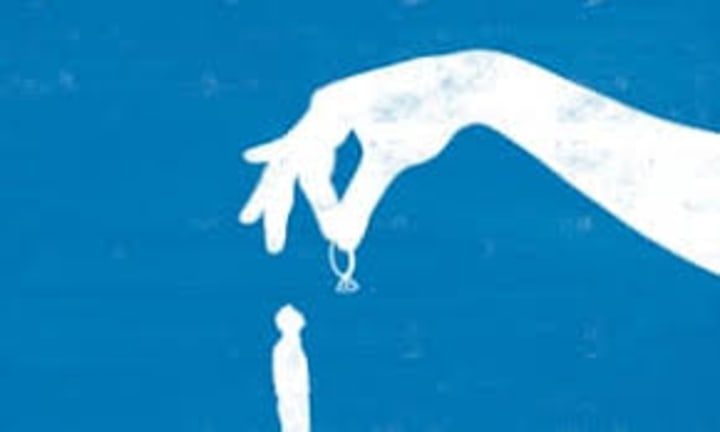 The first mistake was moving into the spare bedroom into my mother-in-law's home. We had zero privacy, no quiet time and she didn't respect that we both worked from home. On top of that, my husband was terrified to tell her that we needed a few things from her in order to make this work. I figured out that he was so much like her that he hated to express that side of him that reminded him of her, if you get what I mean. I ended up getting let go from a job that I loved because she didn't respect the need to keep the noise down with coming in from work and getting the dog hyped up. My husband lost his job for some of the same reasons. After that, she continued to ask us for money seems like every week. We had money in our savings yes, but it was to go towards getting into a house of our own. We knew at that time, it was time to find a house.
Finally, we found a house. It was perfect! It's walking distance from our youngest kid's school. Less than 10 minutes to both of our parents current homes. It offered just what we were looking for. The hardwood floors, office space and the historic neighborhood. What more could we need and want right? So here comes issue number two. We were meeting with the owner of the home to talk about rent and the details. Before I could get it out of my mouth to discuss the payment options and more, my husband took over the entire conversation. We never had a talk between each other to go over what we were wanting to do and what we could do with the money we had. He was in the car, going to get a cashiers check for 1,400.00 dollars before I could stop him. Yes, we had that amount of money in the bank, however, we also had our car payment and insurance coming out that same week. Because he never worked with the money side of what we had, he didn't know the bills or the schedule. $1400, gone like the wind. Never asked me if it was something we could do that day or anything. We moved in within the next week.
We've had our issues over the dating years that seem to move over into the married world. They moved over because we allowed it to do so. We didn't work on those issues before saying "I Do." Yes, we did the counseling but who all can really be truthful in those sessions without feeling judged? Just recently I asked my husband if I could use his phone because my phone was in the middle of an update but I really needed to do something for work. Something kept telling me to check his messages, mainly the ones to his mom since we had recently given her money this past week. He presented the question to me the previous week on giving her money because she needed it for a bill. I found out that he promised her money before talking to me about it. He should have come to me first. I needed to have that security in knowing that he valued our long hours of working before promising his mom money.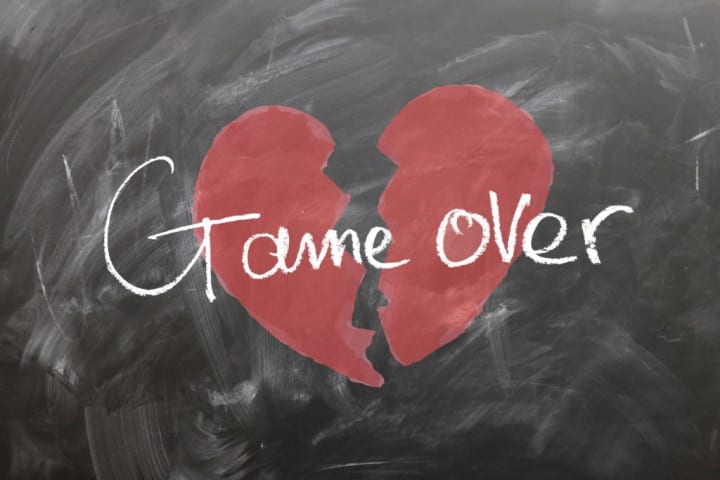 We haven't made it to a year yet and I feel like this marriage is over. It's done! Stick a fork in it. Mentally, I can't do it anymore and I just want to throw in the towel on this entire situation. I know that my kids would love for us to stay together. They love having him as their step-dad, but I'm just having a really hard time with the transition into married life and how to be a wife.
breakups
About the author
I'm a somewhat single mother of 2 boys. 3, if you count my husband. Born and raised in Texas. I love anything with food, diy, love & relationships... I've been there and done that on so many topics :)
Reader insights
Be the first to share your insights about this piece.
Add your insights