Point of View Creates Your Reality
The Things We Learn from the People We Meet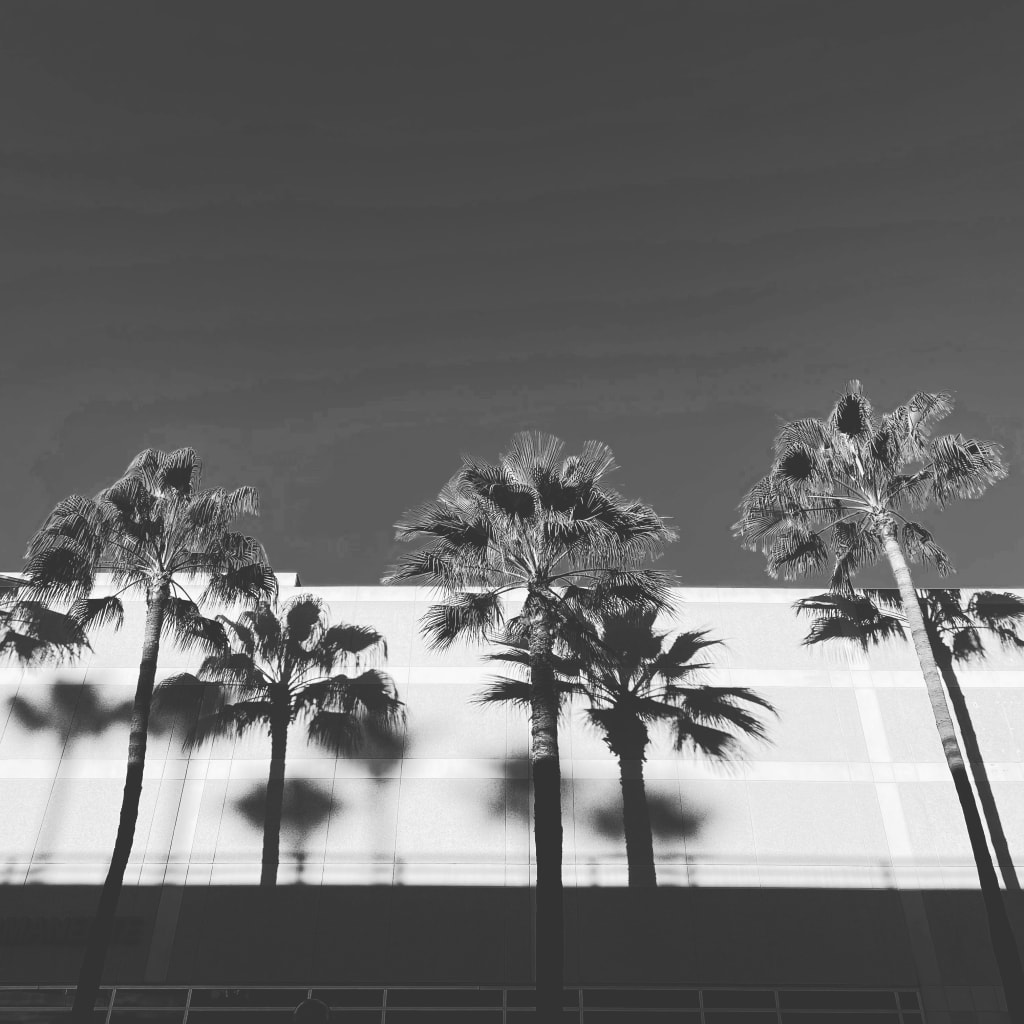 Sometimes I feel so abundant, sometimes not. Sometimes I am grateful for all I have, sometimes it feels like not enough. And some days my Gemini Brain goes back and forth within seconds between the two worlds. Today was one of those days.
Every Monday I walk to Trader Joe's.
It's my Saturday actually, and I take the morning to do errands. I checked my banking app to see what I had in there, it being a few days before payday, and saw that a subscription that I forgot to cancel had been taken out. Thirty less dollars sent me into a little of a "oh damn" moment.
As I left my apartment, backpack stuffed with shopping bags, I was going over how much to spend there, and how much that would leave for the grocery delivery I would schedule later, telling myself it's alright, payday is end of the week.
As I walked out of the building and looked around, joy exploded. It was a picture perfect Southern California day! Clear blue skies, wind gently moving through the palm trees, sun shining on the nearby mountains. I left everything I knew to be here and I looked around, smiling, grateful.
'Thank you', I uttered.
I started laughing at myself for looking at my bank account and CHOOSING to see lack. It IS in fact a choice, how we see things.
In my head I started thanking money for being there for me to buy food, thanking my job that I love for continuing to provide, thanking the city I live in and love. And being grateful for being exactly where I am.
I was about halfway to the store, when I met a man on the sidewalk. He approached me, clean looking, tired, with a soft, kind desperation.
He asked if I spoke spanish, I don't, he told me he had a little english. He explained to me that he just arrived from Guatamala, he had no family, no coat, no food. I wanted to help him, but I had no cash, and no presence of mind at that moment to ask him to wait for me, that I would be back.
"Lo siento" " Gracias"
He thanked me for not being able to help him.
My heart broke a little, and as I sit here writing I tear up thinking of him.
As I walked the rest of the way, I formed a plan. I would buy him a sandwich, get cash back, and surely he would be there on my way back.
It took so long at Trader Joe's, and by the time I was walking home, head on a swivel looking for him, he was already gone.
I got home, grabbed the sandwich, and a sweatshirt, threw it in a bag, and headed back out to try to find him.
I walked the way I had come, looking to no avail. I went blocks, hoping to be guided by the connection I felt to him.
I stopped at 7-11 to grab a water for the bag, thinking "I'll find him now!"
I went more weaving blocks and still, nothing.
I finally got back home, put the sandwich and water in the fridge with him on my mind.
It's funny how we can sometimes think we have so little, when the 'reality' is, we have enough. We can feel lack, when we really have an abundance. How we can go back and forth between the two.
We can feel alone, but have family, cold, but we have clothes, hungry, but we have food. And then we meet someone who truly is alone, in a foreign land, with none of those things, and suddenly our perspective changes.
"It's not what we look at that matters, it' what we see." -HDT
I hope someone found him, saw him, helped him. I will never forget his face. Or his beautiful soul.
About the Creator
Musings and imaginings from the brain of a fifty something year old Gemini who sold everything and moved to Los Angeles in 2018.
I am no professional, I write because it brings me joy, release, and peace.
Reader insights
Be the first to share your insights about this piece.
Add your insights