Second Chance at Love
Mother of the Bride
Example of Love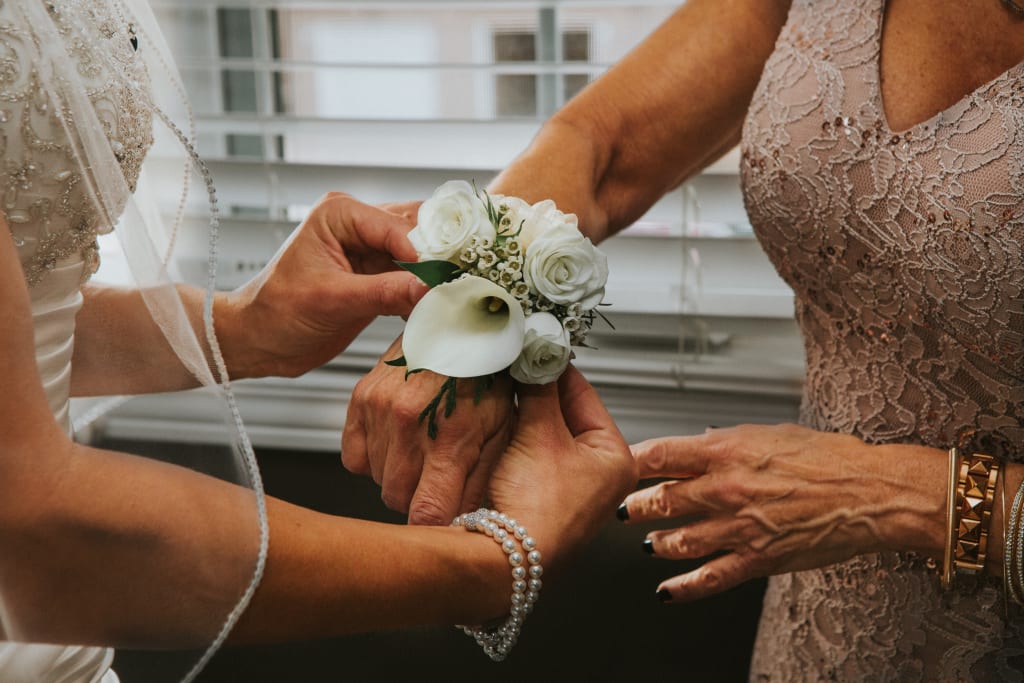 My daughter is getting married! As I start to dream of helping her plan the wedding of her dreams by searching for a venue, cake tasting, florist shopping, and not to mention the fairy tale adventure of finding the perfect wedding dress among the long list of other responsibilities that accompany planning a wedding, I start to think back to the day I married her father.
My wedding day was not the fairytale celebration most people experience when they are entering into the world of matrimony. First, it was a Monday, albeit a beautiful, sunny Monday in May, and I had taken the day off work to get married. We were wed at the courthouse by the justice of the peace who was rumored to be drunk a majority of the time. I did wear a white dress my mother had bought me. I wanted to wear jeans to my wedding, but I was her first daughter getting married, and she wanted me to have a dress for my special day, so she went to Maurices and found a white dress that actually fit quite perfectly. She had also bought a bouquet of flowers for me to carry down the aisle of the courthouse. My mother of the bride did everything she could to make sure I had a special day, even though this bride wasn't having any part of it, and here is why.
I was pregnant. Yes, I was pregnant with my daughter who is now about to get married. I had only met the groom four months prior, and the months that followed were filled with a tornado of emotions that left us both in a quandary, and it was decided that marriage was the only answer (ahhh the logic of the youth). However, just like most marriages that begin for all the wrong reasons, my eighteen-year marriage ended for all the right reasons.
The marriage was never very pretty. His manipulative and unfaithful behavior began immediately. There were many times I should have left, but I thought I didn't have proof, or I thought we could get through some of the hard times and come out stronger. Every time I would accuse him of cheating he would turn it around on me and make it my fault or make me think I was crazy. He would try to tell me that the accuser was guilty of the crime, and even though I knew I wasn't cheating, I wouldn't leave for fear of looking guilty or for what others would think of me. Instead of leaving, I made it harder for him to stray. I stopped going out with friends or traveling to see family unless he could join me. I started controlling the situation by changing who I was—because that always works, right?
Surprise, my strategy of never leaving him alone did not work, and one night I found him with another girl in our downstairs bedroom as I was sleeping in our bed upstairs. When I opened the door and saw him with her, I almost felt relieved. I finally had the proof, and now all I had to do was leave. I was ready to leave. I needed to show my children it is not acceptable to stay in an unloving and untrusting relationship. How could I expect them to grow up and know what true love looks like if I couldn't be the example?
When I left, I truly believed I would be remarried soon. I loved being a wife, and I knew there was a man out there who would love me the way I deserved. I dreamt about finally experiencing the wedding I never really had. I knew this time I would marry for the right reasons, and I wanted a wedding to celebrate finding that kind of love. He would be charming, funny, and most importantly loyal, and of course, I was quite the catch too. I knew how to mold into the perfect woman to make any man happy. Finding a new husband would be easy, right? Thankfully, that was a hell no!
It took months for me to venture back out into the dating world, and I made many, many, MANY mistakes from the very beginning. The various tales from the stages of my single life belong to another story, however during that adventure, I met some wonderful men, and a few not so great men, but the most important person I met over those years was me. It might have been a messy journey, but the things I discovered about myself and the transformation I have made is nothing short of bewildering. I have learned how to let go of my co-dependence and self-loathing. I connected with the girl I used to be before I was married, and I learned how to love and respect her. I have loved, and been loved over the years since my divorce, but the most important love I have found is the love for who I really am. True love is found within, and I finally know what people mean when they say you cannot find love until you love yourself first.
There are mothers out there who show their children what a loving relationship is by living that example through their own healthy marriages—relationships deeply rooted in self-love and self-respect. They will sit in the front row of their son's or daughter's wedding in their mother of the bride's dress, knowing they have done everything they could to prepare them for a long-lasting and loving marriage.
I will also sit in the front row at my daughter's wedding in my mother of the bride's dress, without ever wearing a real wedding dress of my own, and that is all right, because I know my daughter will have a beautiful marriage with a wonderful man, and I will continue to be the example of what love really is.