Millennial Romance
The Detachment of Swiping Right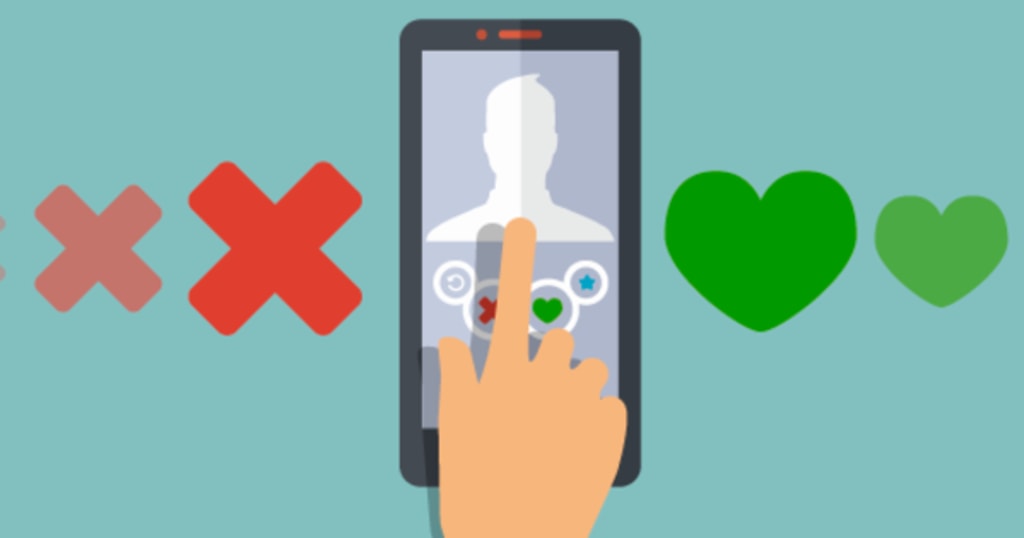 Millennial Romance; what does that even mean? In these days, social media apps like Tinder have dominated an entire generation, making it hard to view "swiping right" as romantic or even personal.
There are a multitude of arguments regarding social media and the effect that it has had upon millennials. People struggle to see any benefits to online dating, assuming the person on the other end of the screen is a pervert fishing for school kids. While this argument is not entirely unfounded, something is often forgotten.
This is how we grew up.
Yes, there are dangers to social media, but as some say, this generation—my generation—we were practically born with phones in our hands. We are well aware of these dangers, we know how to navigate these situations, and we know how to protect ourselves. But more importantly, some great, stable love stories have stemmed from dating websites and apps.
Admittedly, it is difficult to understand and adapt to something foreign like online dating if you didn't grow up with it. All across the world, it is almost guaranteed that some exasperated teenager is once again explaining the proper use of LOL to their mother. Everyone does have a right to be scared or concerned. There are stories out there to fuel their fears.
However, nobody has a right to demean, undermine, or attack people that met their partner online.
Millennial romance is romance. It doesn't matter how it starts. Or at least it shouldn't matter. Almost nothing pains me more than the slightly ashamed look on my brother's face when he tells our family how he met his boyfriendon Grindr. He shouldn't feel uncomfortable or embarrassed. These things are common now—there is absolutely no shame in it. It is true that millennials do not start their romances in the "typical" way anymore, but is that a crime?
No. The answer is no.
So maybe we didn't meet the love of our lives because we spilt coffee all over them in Starbucks. Maybe we didn't wait until we had promised to go steady before we slept together—maybe we did things a little backwards after we swiped right. But what is the issue here? Love is love, at the end of the day. The journey two people (or maybe more) take to get there is irrelevant.
What does millennial romance mean? Millennial romance means giggles with your friends after matching with someone and debating for hours before you send that vital first text. It's meeting up for rendezvous in your university dorm before you have even met and something drawing you in. Millennial romance is staying up all night under your duvet, smothering laughter over the right GIF. It's profile pictures, Netflix and Chill, instant messenger, and yes, it's sex.
But it's also lying to your parents about how you met. It's the uncertainty about making the first move. That lingering shame in the back of your mind when they leave your sheets at 3 AM. The constant scrutiny from people when you do confess where you found the love of your life.
The truth is, social media changes the way love develops, it does not change the intensity of the feeling.
All we have to do is take that leap, press that like button, follow them back, and swipe right.
Reader insights
Be the first to share your insights about this piece.
Add your insights