I'm Insecure About My Writing
A Confession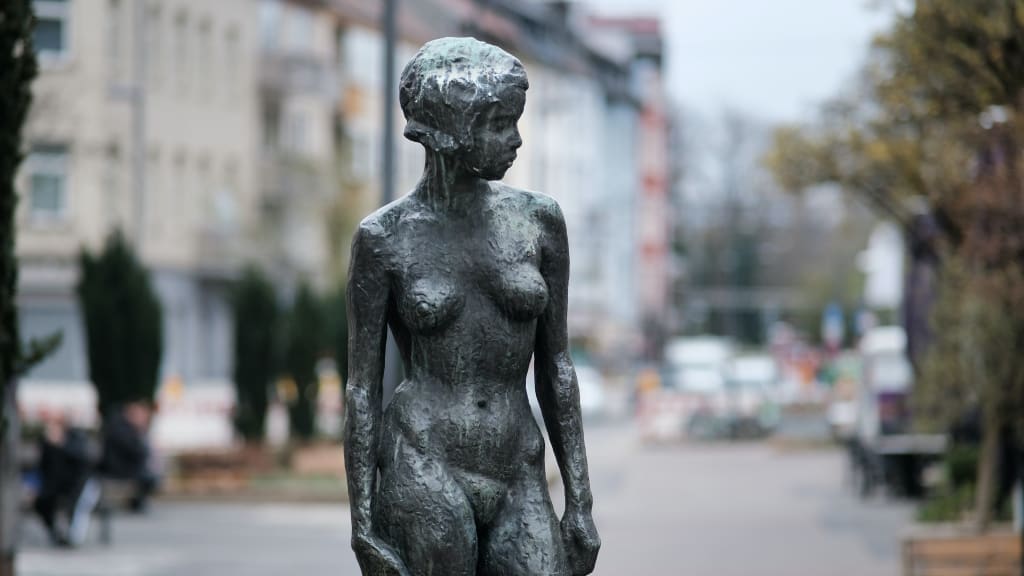 Photo by Wolfgang Krzemien on Pexels: https://www.pexels.com/photo/a-statue-of-a-naked-woman-7410025/
I don't fear people as much as I fear being known. Being seen from all sides including my insides. Being utterly exposed. And viewed, in my unedited essence.
Honestly, I am an extremely private person. So writing didn't just open the door to my safe place. Writing completely unhinged every reasonable path of escape. Allowing people in at all hours, by way of every means. Regardless of what I'm doing, accomplishments or failures, or my mood, or struggles, or already present company. Writing uncovers my emotions, my perspectives, my joys and pains to whomever wills. And with every piece I publish, I agree to this. I'm saying "yes" to accessing who I am, to my core.
Does your writing do this? Is it honest enough, letting others see your true self? Do people get to recline with popcorn in hand reading your full length movie? Sipping on moments of your blushing as they get second-hand embarrassment. Not wanting to put you down for a well-needed bathroom break. Do your readers get to glean from the orifices of your soul?
It's no wonder, people hesitate to share their written or spoken words. Who wants to stand naked in the public square? Not just overwhelmed by the gawkers and trolls. But impacted by the apathetic walkers-by. The ones who don't even try to get it. The ones that make the shallow, sympathetic eye contact. Those moments that scream your writing serves no purpose. Which is a lie! Minimally (and I use this word loosely) it unchains you- the benevolent patron of words.
Still, the ones that break me the most… are those who need it but are too deep in their own pain to risk reading about a life that could only, maybe-possibly, help them on their journey. You want to hold up a sign that says, "I wrote this for you too!". In hopes they see what it costs, not just for your freedom- for them to procure carte blanche one day as well. Wondering if they will ever appreciate the lengths you went. So you wouldn't be alone and unclothed in this unforgiving marketplace of gaslighting and cancel culture. That maybe one day, they too would brave this world, naked and unashamed. Perhaps with a ridiculously supportive entourage. Because you want better for them than what you're currently enduring.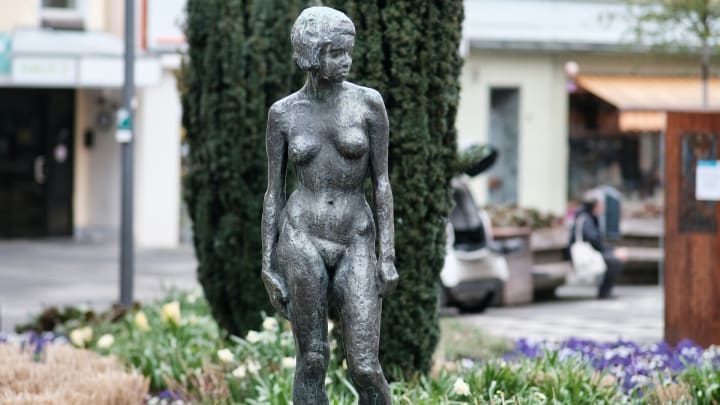 Here I go again, hoping this will help more than me- exposing my propensity toward neediness. Offering y'all more of my chaotic guts. Desirous of other's interaction with this piece so they know they aren't alone in the susceptibility. Hoping this brings about freedom or glimpses of it for at least you or you. Hopeful maybe, that I'll gain a comrade or two while au naturel. But that's what writers do. And I'm a writer. Queasy in sunshine and storm- occasionally, praying for a parasol or umbrella to shield me from the elements and deflect the onslaught of uncertainty that results in nausea. While still wanting to be brave enough to not need either form of untenable shelter. So yeah, a writer, I am. This is me. Hoping I die the same way I was born and now choose to live. Brazenly insecure, naked, and free.
fact or fiction
travel
literature
friendship
feature
art
advice
About the author
Writing offers an atmosphere of peace, connecting me to my Creator and human experience. The release is freeing and keeps me tethered to my true-self. Reminding me- I'm enough, I'm capable, I'm loved. Freeing others into the same truth.
Reader insights
Nice work
Very well written. Keep up the good work!
Top insight
Heartfelt and relatable

The story invoked strong personal emotions
Add your insights