How to Have a Happy Marriage
Grosu Alexandra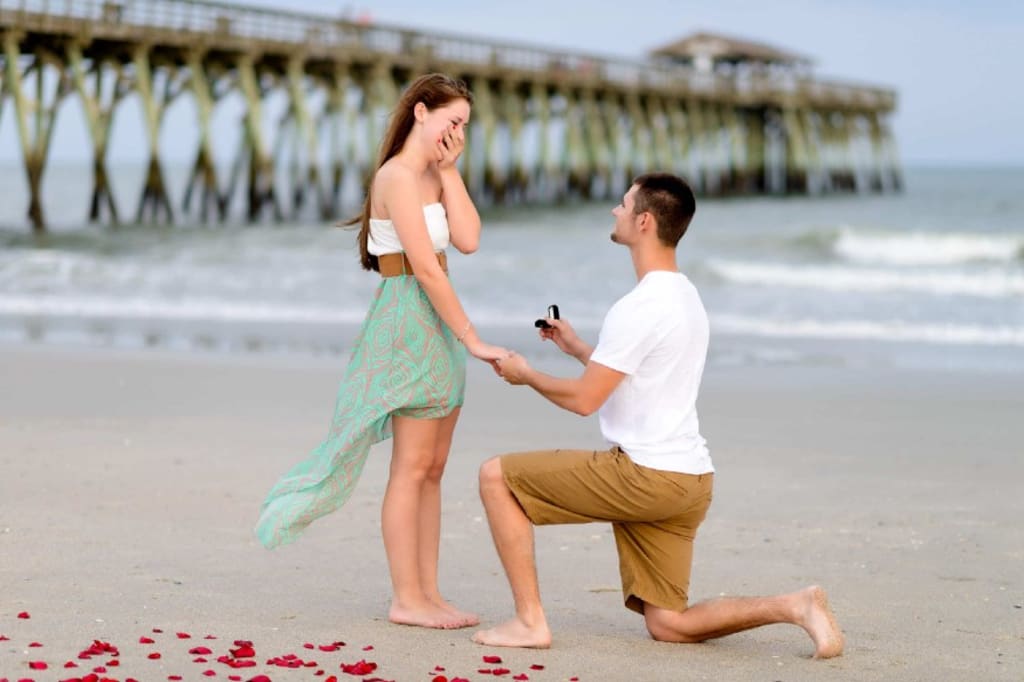 Select the correct spouse.
Go to the following item if you're already married. Marry someone you will treasure your love with for the rest of your life as husband and wife regardless of what, though, if you're still single and want to have a happy marriage in the future. Marriage is a lifetime commitment, so keep that in mind. As a result, when you decide to be married, you should be ready in every way.
Be grateful and happy.
Your marriage will be miserable and ruined by envy. Therefore, give up feeling jealous of other individuals. Accept your partner's, the relationship's, and your own flaws. Concentrate on the positive aspects of your life and express gratitude for them.
Be a selfless person.
Put your family's happiness — that of your spouse and kids — first. Even if you neglect to make yourself happy, you will ultimately feel happier when you witness your family members' delight and laughing. This is due to the fact that their pleasure inevitably causes your happiness as well.
Eat a balanced diet.
Purchase wholesome foods. Leave the smokes alone. Limit your intake of meat and alcohol. If you follow them, your family will be healthy, you will stay healthy, you will spend less on medical bills, and you will be content.
Be private.
Your marital life may become stressful and problematic if your parents, parents-in-law, and other relatives meddle in it. Set up your own family in a home that is distinct from your parents' and in-laws' homes to avoid this. Naturally, they are always welcome to come to your home or vice versa at any time of the year.
Salute your house.
Bless your house often to receive God's blessings. Always uphold righteousness, integrity, and fairness to bring blessings into your family.
Be sincere.
You won't cheat if you are honest and loyal to your word because you will go above and beyond to keep your commitments. Your partner will trust you more readily and naturally if you are truthful. Your spouse won't be uncertain or insecure. Your marriage will undoubtedly be happier.
Do not pressure your partner to alter.
Don't make your spouse or wife modify something you don't like about them, whether it's an attitude or a habit. They will simply feel judged by you, which might lead to unhealthy clashes and disputes in your marriage. Be a role model instead to encourage others to make the changes you wish to see in them. They must decide to change for the better.
Don't ever neglect your spouse.
Participate in your partner's domestic tasks. Prepare a wholesome breakfast for your wife by getting up early. After a long day of work, pick her up from her office every day. When your husband is ill, tend to him. Give him a little massage to help him unwind and relax. Always be considerate and express your love for your spouse.
Put your pride aside.
Be modest. Recognize that sometimes you're wrong. Admit your errors and earnestly seek pardon. Simply said, your marriage will be more peaceful and joyful if you are humble.
No matter what, practice patience.
As long as you constantly have patience, you will not lose happiness in your marriage, regardless of how difficult life is, how long you must wait for the wonderful things to come, or how far apart you two are. Even in the midst of hardships and issues in your relationship, having patience makes you stronger and happier.
Be positive and see a better tomorrow.
You shouldn't think yourself or your partner to be hopeless. Learn how to defend your spouse, yourself, and your marriage if issues arise that are causing it to fail. Never assume the worst and constantly strive for a better tomorrow.Get some rest if you're worn out from today and fight another day.
Beg for divine assistance.
We are creatures. We are constrained. Not all of us possess infinite wisdom and power. Therefore, we require God's wisdom and assistance. To be happy in your marriage, pray for your wounded heart to mend so that you may forgive your spouse, for wisdom to help you make the right choices for your union, and for strength and bravery to face the difficulties you face.
Conclusion
A good marriage is something you should fight for, not just hope for. It isn't merely dreamed for; it is also made. It requires your trust, which is shown via your deeds or acts, for this reason. It also requires your unadulterated love, which you bravely give without anticipating anything in return. Last but not least, remember that God is always available to support your marriage and family when it feels like all your efforts have fallen short and you have already done everything but you are still struggling.