How My Wife Reacted to Me Kissing Toni Tones in Cinema - Tobi Bakre
Tobi speaks about intimacy on camera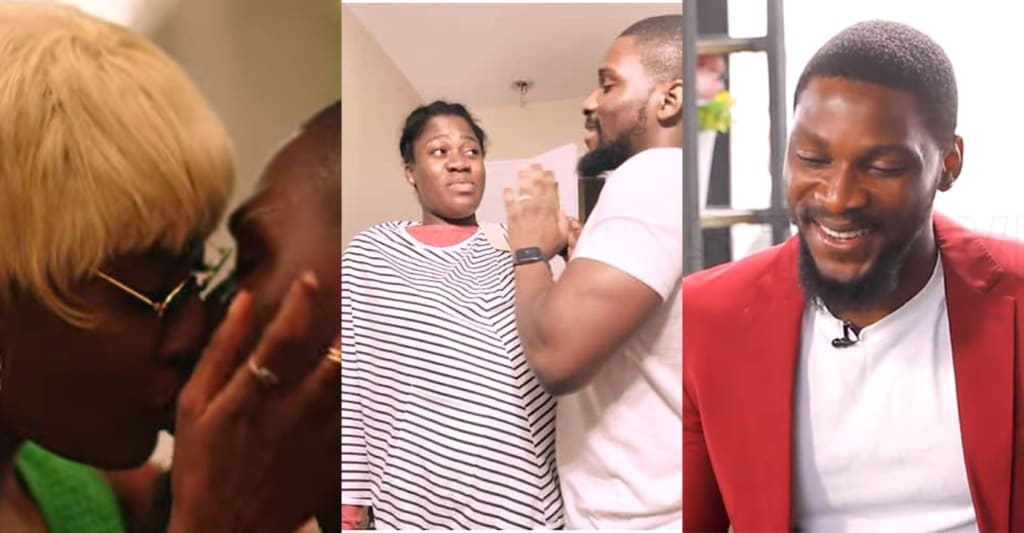 Nigerian actor Tobi Bakre is the leading man in the new blockbuster movie, Brotherhood, showing all across the nation. During one point in the movie, Tobi gets intimate with his co-star Toni Tones.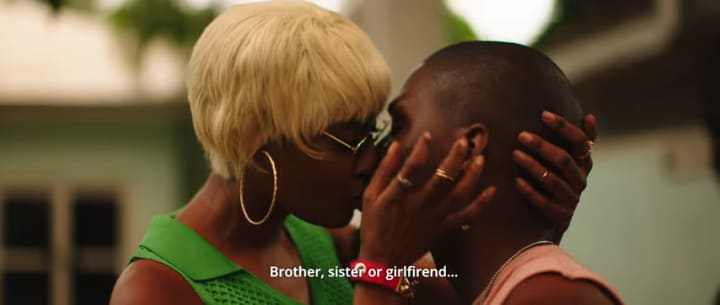 Now during an interview with Ebuka Obi-Uchendu on Rubbin' Minds, he opens up about that scene, how his wife reacted to it, how being married affects the roles he takes, and how far he's willing to go on screen. Here's what Tobi Bakre said.
**Before reading on, please make sure to like and follow my Facebook page (Jide Okonjo) so you don't miss out on any new and interesting lists, articles, and stories that I post every single day. I have a really fun page. If you like my page, you will have fun too. So what's stopping you? Like my page and let's have fun together!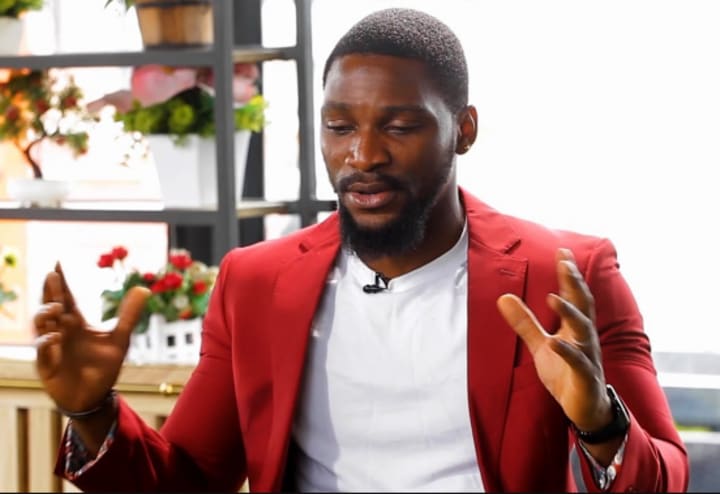 "There was a scene in Brotherhood that had you intimate with your scene partner, Toni Tones. So I wanted to know, acting now, you're married, you have a child. How was that dynamic? Did you have to come around and say first this is happening oh? "
I always have to explain to her (laughs). I always have to explain to her. But like thanks to Brotherhood, she's seen like fully this is work. And she's met Toni Tones. You know normally, they would think "ah, they're kissing inside, them like each other", but now she sees that it's actually a profession and they do what they have to do as long as it's connected to the story. When I took my wife to the cinema to watch, we were watching with people, people already saw me and my wife come in. And then the first scene with Toni Tones where I kissed comes on. And my wife just starts coughing ahem ahem ahem, everybody in the cinema erupted. It was funniest. But I mean for the story, we do whatever we have to do.
"Does that now change the dynamic of the kind of roles you can now take?"
Uhmmm personally, I don't want it to. As far as I love the story, if I'd like to be in that film, I don't want the fact that I'm - and I thank God I have a trusting and understanding partner - so she understands and trusts me to know that okay, he wants it, there must be something in there for him career-wise or you know, whatever reason. So she trusts me and that works well for me. And we're happily married with one bouncing baby son. So she ain't got no worries.
"Where do you draw the line with what you will take? Cuz I mean Nollywood is not yet there where we are doing full frontal but if there is an intimate situation where it's as graphic as possible?"
No with filmmaking the directors can be very creative with a lot of things they do. You know, in some cases where I'm not comfortable, we can use a body double. You know, the angles can be shot from a different angle where it looks and feels intimate but in actual reality, it's not as intimate. Cuz we shoot with like 20, 30 people in the room, so even that kissing you think is very romantic, it's really not oh. It's like mwah, pause, wait, they change the camera, action, you go again. So, you know (laughs).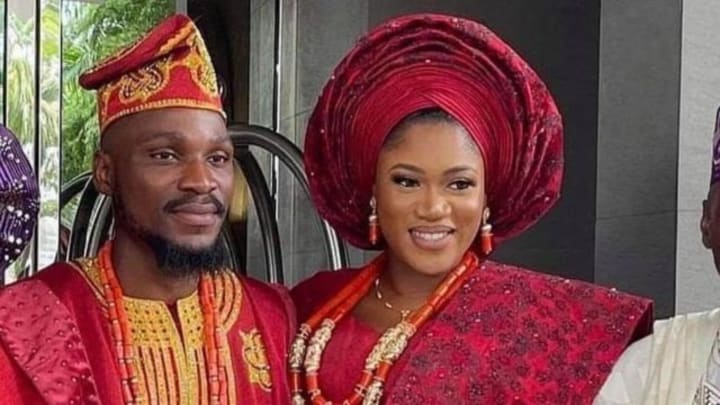 What do you think about Tobi's story and his responses? Let me know your thoughts by leaving a comment either below or on my Jide Okonjo Facebook post.
That's All.
I hope you've had fun. Don't forget to like my page (Jide Okonjo) if you don't already for more stories like this, the fun never ends
To catch up on other content you might have missed, click here.
Until next time, have a wonderful rest of your day.