How do stories affect our lives?
Does everything a person says become true?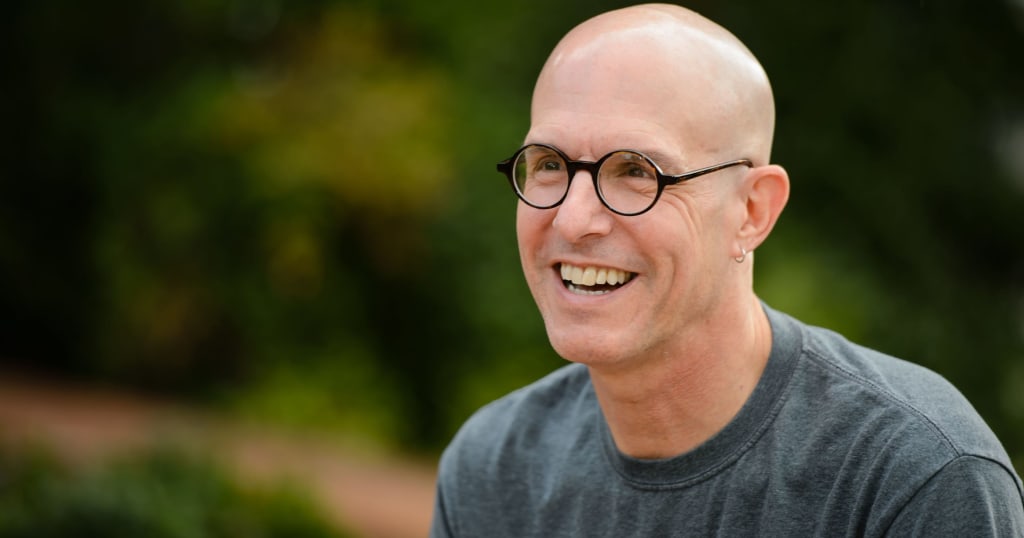 Stories are told like legends or memories that occur to us as we spread our views to others, even if the story is about ourselves. Todd May, a political philosopher and professor, writes his essay based on how society affects us in a particular way. In his New York Times article, "The Stories We Tell Ourselves" May writes about how stories have a meaningful value in our daily lives. He claims that stories have value to what we say about ourselves but most people are not acknowledging their true selves when they tell their stories. He often refers to a term called "echo chamber" which is basically a lot of ideals parroted back at us to make our stories seem believable. May uses personal anecdotes and hypothetical situations to support his central claim that we aren't the people we say we are.
May claims that all stories contain the values that define us. It's mainly one way to make us feel dishonest about ourselves and that we do this to recreate our own image instead of accepting who we are. May states, "We tell stories that make us seem adventurous, or funny, or strong. We tell stories that make our lives seem interesting. And we tell our stories not only to others, but to ourselves (May 5)." In other words, May believes that as people tell their stories, they tell them based on how they envisioned themselves. This is important to his argument because he thinks that we are valuing something completely different than what we're supposed to be valuing. Overall, May uses his personal anecdote to show that the values of storytelling is powerful and that it reflects on not just others but to ourselves as well. His personal anecdote occurs in the beginning of the article where he just mentions that he just a complete jerk until later on the article he confesses that he was lying. May was using his personal experience to make us believe that this is who he really is because it's the way that most people would want to tell their personal experiences.
The echo chamber in May's case is the idea where one is only communicating in the internet but not in real life. He uses the term "echo chamber" as a way to refer from his personal experience . May summarizes that reflecting our stories reveals the aspects of who we are and what we value the most, and that those aspects complicate on what the "echo chamber" is for (May 10). He essentially wants to reflect on to us making it complicated for us to understand our own values even on the internet. In relevance to his claims, he assumes that is how individuals think while we embody and reinforce our values and beliefs. He uses the term "echo chamber" as part of his own exemplary to expand the idea of separation from the real world and open communication in the internet. He wants us to break away from the chamber because he doesn't want us feel as isolated and that we should be saying who we are.
May claims that people tend to represent themselves as something different and that if conflicts with the values they acknowledge. In May's view he says that, "However, we know - at least in the abstract - that we do deceive ourselves about certain aspects of who we are and what we're doing. Such self-deception involves, among other things, the expression of values are unwilling to acknowledge (May 8)." May's point is that people tend to lose sight of what to have value especially when we tell our stories in real life or online. This is essential his argument because he connects using hypothetical situations to reference how individuals would respond to someone else's story. He also says that, "Some of the values we express are not the values we would necessarily want to acknowledge (May 8)." In other words, May is saying that people don't want to acknowledge the things they say about themselves. He's showing that in most hypothetical situations people won't accept their own values because of who they are. People who tend to be more idealistic have different backgrounds based on their beliefs and values.
It's true that people who live within the "echo chamber" have common beliefs when they communicate. However, May assumes that we are more complicated if we live outside the "echo chamber." He states that, "If we are more complicated than we think, perhaps others are also more complicated than we would like to think (May 11)." He means that if people are complicated, just imagine how complicated we would be with our own various beliefs and values. It's relevant to the argument because his use of diction to expand on the idea of how complicated people are with their ideas. He wants us to use this knowledge about the stories people tell themselves and to use that as a way to break out of the chamber and spread our ideas around others who have the same beliefs as them.
Overall, May assumes that everyone is like him when we tell our stories because he claims that people don't acknowledge themselves when they reflect on their stories. He uses both personal anecdotes and hypothetical situations to enhance his use of diction and language style. He claims that stories have value and that they reflect on us. May claims that most of the time people don't tend to acknowledge who they are upon reflecting themselves. He also views that those outside of the chamber are more complicated by the various beliefs and aspects. The truth is, almost all stories have something in common you just have to think deep about what you value the most.