Feeling Lonely Amid Lockdowns? Meet People Online
Feeling Lonely Amid Lockdowns? Meet People Online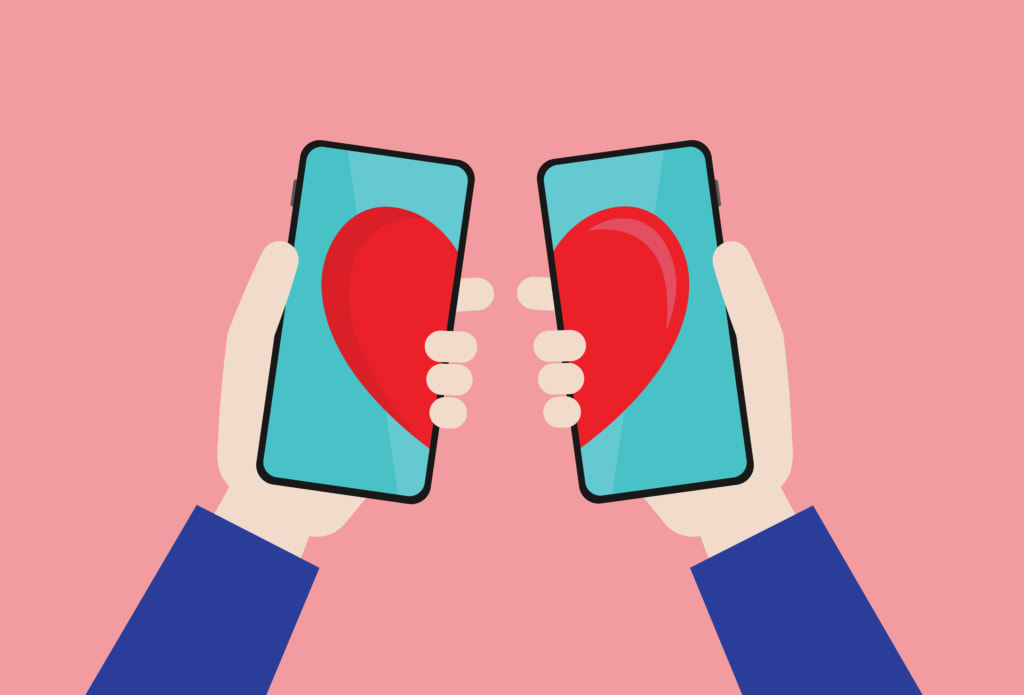 The world has taken a halt! Our social lives are awaiting! But what can a person do, who is lonely, and has no one to share their feelings with and open up their heart to? Such critical times, when we can go nowhere and are in curfew, it can be overwhelmingly emotional.
Depression, negative feelings, past trauma, missing someone who is no longer with us, and other such thoughts can trouble us when we are all alone, and that one friend, one partner or someone we can share our feelings with is missing, simplest of things seem as heavy and big as a mountain.
Have you ever experienced that feeling when the right person comes along, then no trouble seems unsolvable, and no problem seems too big?
We all have experienced this at least once in our lives where some bonds stay forever, and others unfortunately break. If yes, then you need someone to feel that empty void in your life. Now is the time, when you are home and aloof from the worldly affairs, you can work on yourself and invest this time to become more open about your feelings.
Do you have problems opening up?
America witnesses the most divorce cases where veteran couples make the top on the list. Studies show that Veterans are usually quiet about their feelings and find it extremely difficult to open up. At a very young age, they get trained to follow military disciplines, and often veterans lose their emotional character. It can be due to the hard military training they go through, and the adjustment back to a normal lifestyle becomes quite difficult for them.
If you have problems opening up, then indulge more and more in activities that push you to speak up. One way is to get social! Now in times when we cannot step out of the house amid the pandemic to follow self-isolation, getting social out of the house is not possible. But, a platform that can help you connect with people of your mindset where you can make good bonds and get rid of the lonely feeling is what you need.
Get Online and Meet People!
Why are you so hesitant? What is there to lose? The pressure of talking behind the computer screen is far less than talking in person, right? It can be a very good start to something beautiful awaiting in your life.
Be open to changes, and do not restrict yourself to one kind of mindset. There are things beyond your imagination in which you or anybody has no control over. The first connection you make with someone, those endless nights talking to a friend without even realizing the time, and talking about past events that you cannot even bring yourself to get reminded of - is a miracle in itself. That's how our lives change when we have people around us who are close to our hearts.
https://www.flowcode.com/page/relationship.goals is a platform that is designed with an intention to serve the veterans to meet people and make connections. The website is open to all where one can connect with a veteran and exchange cultures, talk about experiences or simply to fill that empty void where talking with a stranger makes one feel comfortable. You might be strangers at first but maybe turn into the best of friends later. Life is always taking unexpected twists and turns.
If you stay open and get rid of the hesitation and reluctance, maybe you can get lucky in finding that one in a million person who you always have been looking to meet in your life. It can be a friend you make, a brother from another mother, a sister you have been longing for in your life, or that someone special worthy of becoming your life partner, possibilities are endless.
dating
About the author
Hello Guys ,
i am a blogger who write about everything you love ..
Reader insights
Be the first to share your insights about this piece.
Add your insights