Enchanted
Love at first sight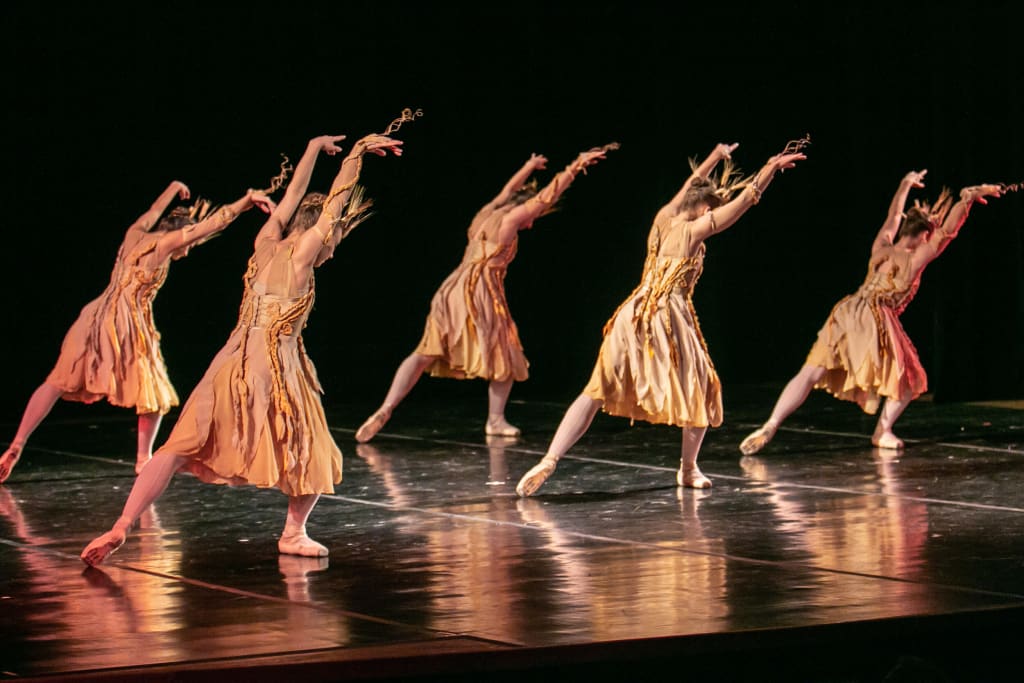 In her room, Sarai pulled a book of her bookshelf, hoping to drown out the thoughts of what was to come. As much as she wanted to, she knew there was no way she was going to be able to escape the arrangement that her parents had made for her. The book she had pulled was a party planning one. She had hoped to have more say in what went on and all, but it didn't look like Mrs. Watson and Danielle were going to let her. Michelle tried to get them to give her more say, but to no development. Sarai sighed to herself. "Oh well," she thought. She knew this whole arranged marriage idea was an old fashioned one. Her parents knew it was too, but they thought it was one worth reinstating in the modern world. They frequently reminded her that in some cultures it was still common practice. No amount of arguing had been able to convince them that some practices should not be resurrected in the society they live in now.
"For the sake of our lifestyle, we feel it would be a good idea to bring it back," they had told her. "Some things are meant to be preserved. Not only is Daniel a good man, but his upbringing encourages us that he would be highly responsible with everything that we have worked so hard to give to you."
"Since you have worked so hard to give it to me, why don't we just skip the whole marriage thing and give it to me. You have raised me to be able to take care of these type things and if your concerned about the type of man I'll marry we can make other arrangements you know. Either I will never marry or make sure that the man I fall in love with fits your approval," Sarai had argued.
"Or could just marry Daniel. That would be the easiest and most logical answer in this whole argument." UGG!!! //Sarai knew she couldn't win this argument, so had retreated to her room to think and read as she was doing now.
Chapter: At the Ball
Eunice walked into the ball with the perfect dress. Not only did it fit within her limited budget, but it was grand and just as unique as her own personality. "Okay," she thought to herself. Let's find Maurice, so I can give him this portfolio. As soon as I get that done, I can play the rest of this night by ear." Looking around the room, Eunice noticed an area set up for an orchestra but there wasn't one there. Instead there was a DJ in a nearby corner playing music. Assuming they had just scheduled something special that required both, she began walking through the room, continuing to look for Maurice. Her subconscious registered that Taylor Swift's Enchanted was playing in the background. For a few moments there was no sign of Maurice. Sure enough, just as she spotted him, she happened to catch the eyes of someone else.
There I was again tonight, forcing laughter, faking smiles
Same old, tired place lonely place
Walls of insincerity, shifting eyes and vacancy
Vanished when I saw your face
All I can say is it was enchanting to meet you
Eunice couldn't believe it. There was something about that Daniel she couldn't explain. She wanted to skip talking to Maurice and have a conversation with him instead. Not sure why, She never expected for this to come up while she was at the ball. For all intents and purposes she was planning to come to the ball, find the person that she was looking for, give them her portfolio, and work her way back out. She didn't expect to find the most handsome man that she could possibly find. Granted she was at a ball, in the home of the infamous McCall family, so she should have seen it coming but what can you say? Glancing over, she realized that she had lost track of Maurice. "Well I guess that makes that decision for me," she thought as she walked over to talk to Daniel. She smiled as he bowed, eyes still locked on hers.
Your eyes whispered, "Have we met?" across the room, your silhouette
Starts to make its way to me
The playful conversation starts, counter all your quick remarks
Like passing notes in secrecy
And it was enchanting to meet you
All I can say is I was enchanted to meet you.
"Good evening, my Lady," he said, smirking. Eunice laughed as she walked up and curtsied.
"Good evening, my Lord," she replied with a giggle. Good looks and a sense of humor, this could almost be too good to be true. Daniel took her had, and smiling, he kissed her hand.
This night is sparkling, don't you let it go
I'm wonder-struck, blushing all the way home
I'll spend forever wondering if you knew
I was enchanted to meet you
The lingering question kept me up, 2 a.m., who do you love?
I wonder 'til I'm wide awake
Now I'm pacing back and forth, wishing you were at my door
I'd open up and you would say
It was enchanting to meet you
All I know is I was enchanted to meet you
This night is sparkling, don't you let it go
I'm wonder-struck, blushing all the way home
I'll spend forever wondering if you knew
This night is flawless, don't you let it go
I'm wonder-struck, dancing around all alone
I'll spend forever wondering if you knew
I was enchanted to meet you
This is me praying that
This was the very first page, not where the storyline ends
My thoughts will echo your name until I see you again
These are the words I held back as I was leaving too soon
I was enchanted to meet you
Please don't be in love with someone else
Please don't have somebody waiting on you
Please don't be in love with someone else
Please don't have somebody waiting on you
This night is sparkling, don't you let it go
I'm wonder-struck, blushing all the way home
I'll spend forever wondering if you knew
This night is flawless, don't you let it go
I'm wonder-struck, dancing around all alone
I'll spend forever wondering if you knew
I was enchanted to meet you
Please don't be in love with someone else
Please don't have somebody waiting on you1
"Oh Lord. If the rumors are true, I don't want to know anything about it!" Eunice thought to herself. "Only I would find a way to fall in love with the man that would be pledged to be married to the famous, popular daughter of the richest family in town. I don't know what I'm going to do. It was such the perfect night too."
1Full Song Lyrics: http://www.lyrster.com/lyrics/enchanted-lyrics-taylor-swift.html#ixzz2BwodySer