Empathy With A Vowel
Short Story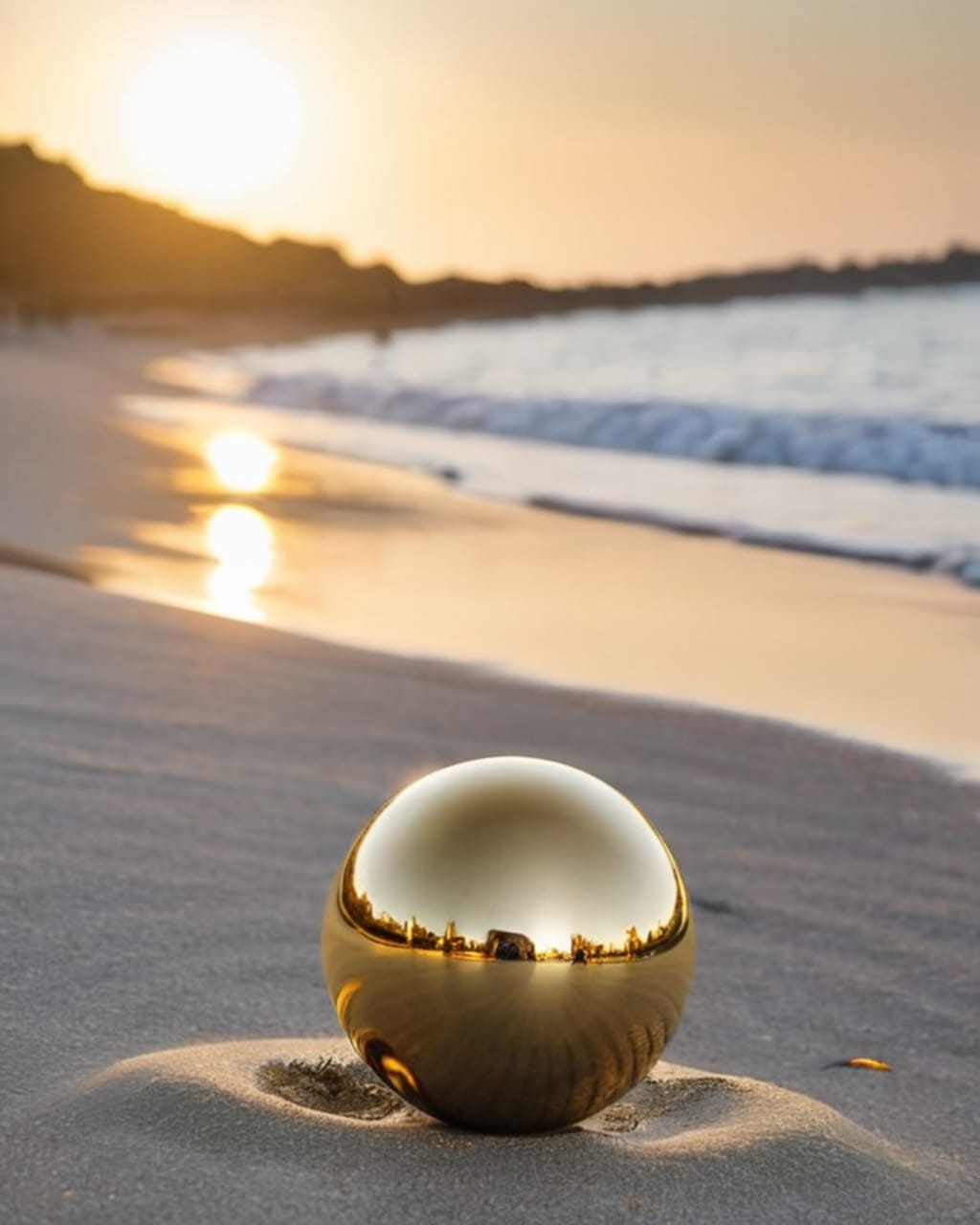 The bards of old had it right. Once upon a time there was no names for musical things, no strikes of chord, drumbeats or unified efforts, an array of meaning that doesn't exist in genres. The point was to resonate with an earthly wonder, a far reach to the atmosphere for words to bring forward a sound that matched the clouds. Or any living force that moved nature. Spread your wings, fly a bit was to empathize with a vowel and howl louder than any animal. To make vocal chords disappear and blend as sound in an arrangement known as music. There was only one purpose – to express yourself. To lift your head and send them to chaos, to roll them to the ground, or to lift their spirits to the air. Or just have people forget their troubles for a while. To find your voice is all that matters. So, once upon a time whether it was a bard of old, a thing with wings or ancient wisdom leaving it's stamp on time, an orb was left behind. One to bring wonder to song. Forget is my middle name.
A man once wandered along a beach looking for something, anything to bring back with him as a natural souvenir. Shining off center in the sand ahead of him was a glint of reason. He picked it up and tossed it in the waters deep. Golden balls don't float, and it rolled back to shore. So he placed it in his back pack and continued walking, even though he felt like it wasn't his. Later he sat and played guitar, sang to the winds, and he noticed his voice got stronger. He brought the orb home, rubbed it with his shirt to make it shine and all his company admired it. He meditated on it, he glowed when it did, and before too long it became his focus. He became obsessed with the orb. It ritualized his day. He brought it everywhere with him so his mind could alight with reason. He projected all his dreams and perfections onto the smooth surface of it. It gave back in resonance and the vibe was golden.
*
The band was playing across the street, friends. In the little attachment of a building loudly they practiced. They always drew a small crown on a Saturday afternoon. By evening everyone was well on their way to inebriation and would move like one entity of a sweet-smelling, sweaty cloud to the pub up the street to eat. Cars in the parking lot, or on the sides of the road, and an array of bicycles would be laying on the ground. The cottagers were happy for summer and gravitating back and forth to where they were playing music.
"Is this yours?" a stranger, young man barely 20 years old held out an orb. I looked into the eyes of almost surrender feeling a wave over me.
"Nope, where d'ya you find it? I asked him, slightly slurring my words. I looked closer, "it looks gold."
"Ya, but probably not." Those guys said maybe it was yours, that you do spiritual readings, things like that, so I thought maybe it was like your crystal ball."
"Where was it?" I asked again.
"On the beach. It was just lying there."
My friend approached, he asked, "do you know this guy? Did I introduce you?" I shook my head, unsure.
"He's my friend, he is going to be in a movie. He is here on vacation." Friend of a friend stared at me.
"C'mon, let's go, you gonna play (guitar)?" Said friend to the other, "no, I can't," he replied, I have to get going."
Just then my lover, joined us like an avatar for trouble, "let's go now ok."
"Ok," I said glancing quickly over my shoulder, "blessings. Bye guys." "Cya later," we chorused.
We joined them later, no intentions to party more, just hungry. The Pub was like usual, rocking, loud and full. The patio also filled but quiet. I sat and ate, then wandered and mingled. There they all were, friends and hugs all around, boozey bonding.
"Where's your friend," I asked, "the one who held the golden orb?
".... Who?" my friend looked confused.
"The guy," I answered, "the gonna-be-in-a-movie guy."
".... what," and he narrowed his eyes smiling, "what are you talking about."
"Oh, my, your friend with the orb," I replied.
"There was no guy," he said simply but with an amused look on his face.
"Oh, ok." so I left. To this day I never understood the secrecy. In hindsight, it doesn't matter.
*
Many years later a limousine pulled up in front of a little cottage near the lake. The man inside it stared for a while in a wave of nostalgia. A heritage visit, sort of. A return to the beach. He got out of the limo, looked at the cottage and carefully leaned into delicate reason and tossed back shine. It was hers. It was meant for her to find. He always knew that.
*
I sat with a paintbrush in my hand, painting all my hopes and dreams. Friends had moved away long ago now. I sang as I painted. I sang, imagining treetops. I sang as if to the almighty himself, never wavering. My voice could be heard all the way down the street to the waves. Then, like a magnet, a great pull to my mind woke me from my reverie. I went to the sun porch to let in the breeze and saw the glint of reason rolling itself shining on my doorstep, the orb. Returned to its rightful owner, the one intended for it. Good luck now restored.
Grasping at memories like a keepsake for the future? Only if a time piece was a clasp. Only if enlightenment is found on shiny orbs. The best reasoning is always in the heart and how we get it is an eternal mystery. Life is like that. Bring fortunate blessings wherever we go.
Reader insights
Be the first to share your insights about this piece.
Add your insights