Catching up
My real life here for all to read!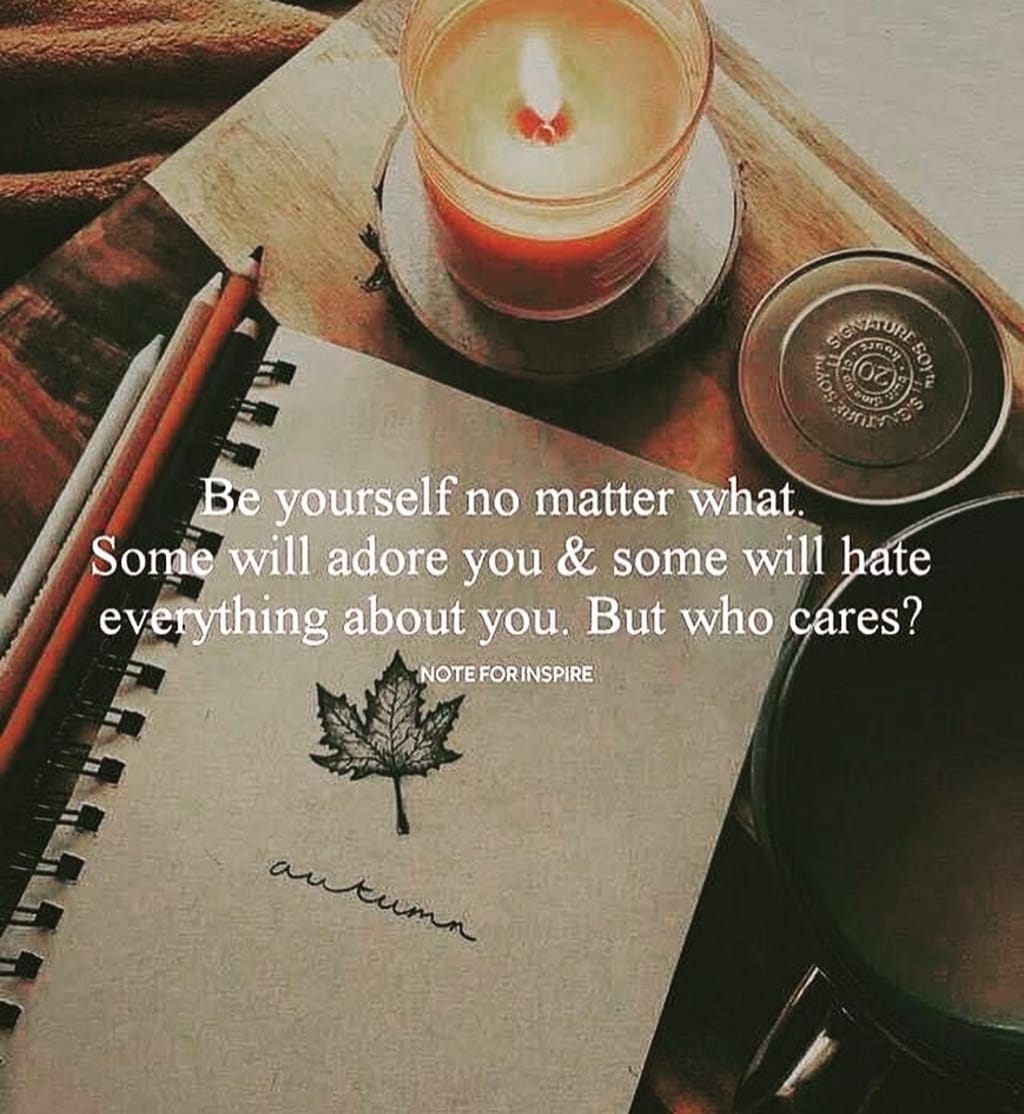 Live for yourself, then you will be your best self ❤️
Good morning, my name is Autumn Raine. Yes, that is my legal middle name. To start with, I am nineteen years old, I have five brothers and sisters (I am the second oldest), and I am getting a divorce. Let's travel back to May of 2018, I was standing in line after school to get my senior prom tickets and my friend introduced me to Josh Lewis. He was very handsome, defined jaw line, bright blue eyes, and a perfect smile. He was skinny but not too skinny, lean but not ripped. At first I paid no mind to him, until the night of prom. My friends and I had a falling out at prom and I as left stranded with no ride home. My friend had come as his date, but she was leaving to go hang out with her boyfriend who was not allowed in. I went up to her to see if she would stay a bit longer so she could give me a ride home, but instead she insisted I ask Josh. So, I did and he said yes. We hung out the rest of the night until the end of prom. He drove me home in his 2006 Scion Tc. We exchanged phone numbers and he drove off. We were messaging late that night and decided to hang out, so I finished the dishes and told my mom I was heading out for a bit. We went to the beach and we talked for hours and hours, before we knew it, it was three in the morning and I had to be up early. He drove me home and I was starstruck. Never would I have known what was going to come next.
THE BEGINNING OF THE END
Ever since that night we were glued to the hip. We did everything together. Soon after was graduation. We both graduated in May of 2018, I had skipped a year so I was 16 and he was 17. At first everything was great, we moved in together and we were so happy. We started working full time and trying to build our life. I kind of got the feeling that he was not quite in the relationship fully after about a year. He proposed three times before he was serious and before I was serious. In October of 2019, we got married. Everything was great, until one week after the wedding and I found out he had feelings for someone else. I wondered why he married me knowing he had feelings for another. He told me I did not know her and that she was just a girl he had met. I found out later down the road that he had feelings for her for over a year prior to me finding out; and she was his coworker. I wanted to leave right then and there, but I was in love with him and we had just gotten married, I wanted to make things work. We fought for months and we both tried to the best of our ability. Some times love just is not enough. That is the sad truth, but nevertheless, the truth.
WHERE I AM AT NOW
I had to leave everything behind; my job, the vehicle, my friends, everything I knew. I moved in with my dad two hours away and I have been crashing on his couch. Due to everything that is happening in the world right now with the pandemic, it has been very difficult to find a job, but I have an amazing support system and my family has been very helpful. They are constantly checking in and giving advice. It has definitely been difficult trying to figure out what I want for my life, alone. I had our whole lives planned out and thought of since day one, so now I have to figure out what I want. Part of that is this blog. I want to share my stories and share my life and have an outlet to properly show people that they are not alone in these situations and although it is hard, you will get through it. No one knows yourself better than you. Always listen to your gut feeling, most of the time, your gut is right.
Until next time my friends <3