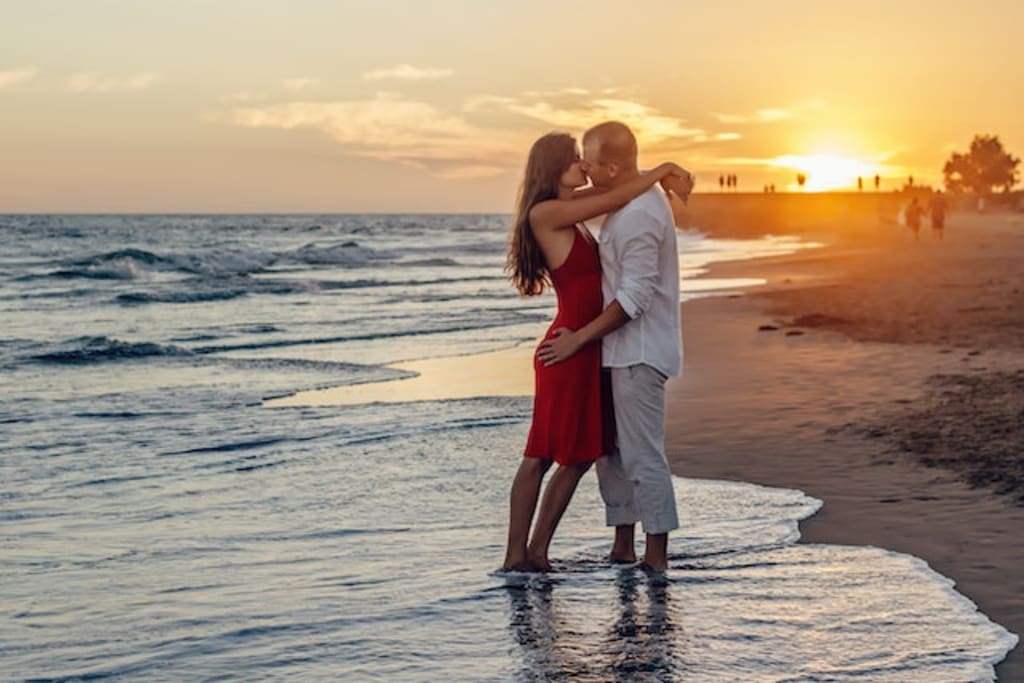 Section 1: The Meeting
It was a typical Wednesday afternoon when Jennifer first laid eyes on Jack. She had just finished up a long shift at the coffee shop and was walking home when she saw him walking towards her on the sidewalk.
There was something about the way he moved that caught her attention - he had an effortless grace and confidence that was captivating. She found herself unable to look away as he approached, and when their eyes finally met, she felt a jolt of electricity that she knew she would never forget.
Section 2: The Conversation
They ended up walking the same direction and struck up a conversation. It was one of those easy, effortless conversations that seemed to flow effortlessly between them. They talked about everything from their jobs to their hobbies to their families, and before they knew it, they had been walking and talking for over an hour.
As they approached Jennifer's apartment building, they both reluctantly came to the realization that they had to say goodbye. They exchanged phone numbers and made plans to meet up the following weekend.
Section 3: The Date
The following Saturday, Jack picked Jennifer up for their first official date. They decided to go out for dinner and then catch a movie. The evening was perfect - the conversation was just as easy as it had been on their first meeting, and they found that they had a lot in common.
Section 4: The Relationship
Over the next few months, Jennifer and Jack saw each other as often as possible. They were inseparable, and it was clear to both of them that they had found something special in each other.
As their relationship deepened, they knew that they wanted to spend the rest of their lives together. On a warm summer evening, Jack took Jennifer out to a romantic dinner and asked her to marry him. She said yes, and they spent the rest of the night celebrating their engagement.
Section 5: The Wedding
A year later, Jennifer and Jack were married in a beautiful outdoor ceremony surrounded by their family and friends. As they exchanged vows and rings, they knew that they had found their soulmate in each other.
They honeymooned in Bali and returned home to start their new life together, filled with love and happiness.
Section 6: The First Year of Marriage
The first year of marriage was a blissful time for Jennifer and Jack. They enjoyed spending their days together, exploring their city and trying new things.
They also made an effort to see their families and friends as often as possible, and everyone could see how happy and in love they were. It was clear to everyone that Jennifer and Jack had found something special in each other.
Section 7: The First Challenge
As with any relationship, Jennifer and Jack faced their fair share of challenges. The first came just a few months into their marriage, when Jack received a job offer in a different city.
They knew that it was a great opportunity for Jack's career, but they also knew that it would mean being apart for long stretches of time. It was a difficult decision, but they ultimately decided that Jack should take the job and that they would make it work.
Section 8: The Long Distance Relationship
The next few years were tough for Jennifer and Jack as they navigated a long distance relationship. They made an effort to visit each other as often as possible, but it was still hard being apart.
They leaned on their strong foundation of love and trust to get them through the tough times, and eventually, Jack was able to transfer back to the same city as Jennifer.
Section 9: The Next Chapter
Now, Jennifer and Jack are settled in their city and are enjoying the next chapter of their lives together. They have a beautiful home and a happy marriage, and they know that they are lucky to have found each other.
They often think back on that chance encounter on the sidewalk, and they are grateful every day for the love that they have found in each other.
About the Creator
Hello, i am carolyn. i am freelancer. I have a passion for writing stories. I write short stories, poems, mostly fiction.
Reader insights
Be the first to share your insights about this piece.
Add your insights