3 Super Stories on 'Halloween' and Horror That'll Make You Want to Wear the Mask
Because William Shatner's cool.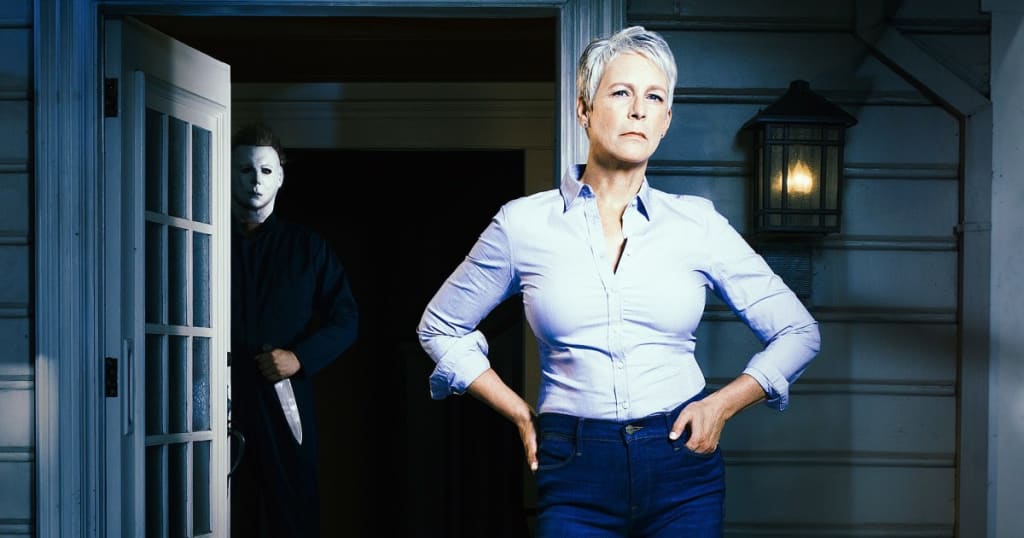 There's no doubt the horror genre's gellin' these days. What with stunners like Get Out and A Quiet Place reaping and sowing like newborn Children of the Corn, right? Don't even get us started with Us, Ma, and other bizarre yet masterful two-letter titles in the genre. But Halloween? Wow... Who would've thought that a genre could somehow rake in the cash with something typically considered B-horror shlock cult classic, yet these days similar titles somehow resonate with viewers (and readers) in ways even the more "intelligent" stories and films pine for.
Did You See the Recent 'HALLOWEEN' "Remake"?
We're hoping you did. Technically it wasn't a remake. It was, wholeheartedly, a sequel to end all sequels (literally) as it completely devoured the previous sequels following Carpenter's original back in the late 70s. But you already know that, don't you? Of course, you do. You dig the Myers and the Strode struttin', killin' and cashing it all in.
We do, too.
And there will be more to come. You can count on it.
Here Are Three Killer Stories Recently Published on the Carpenter Classic
Starting with a whopper: it's about a house, really. You just need to click the link here, and see for yourself. It'll blow your mind.
The fact is horror memorabilia is the equivalent of the Declaration of Independence and the Holy Grail. They're eternal. Historical. Life altering. Epitomizing existence. Think of how cool it would be to have the original Krueger glove or Voorhees hockey mask. Having just a piece of Myer's stringy Shatner hair could arguably go for a few hundred on eBay.
This particular story, however, is on a much grander scale. You'll just have to check it out (and perhaps see if you can "move in").
Secondly, Remember When We Said There Would Be "More"?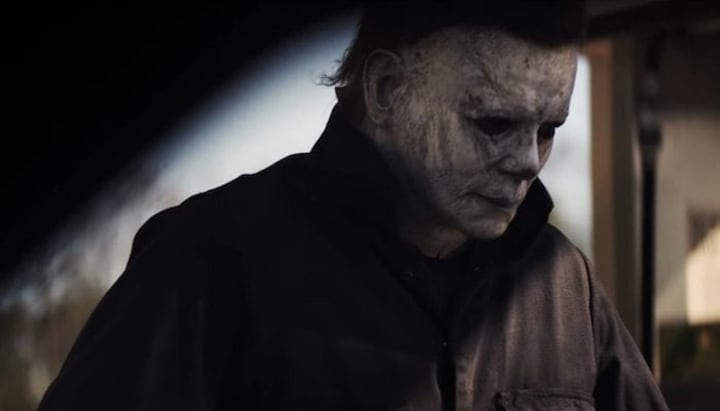 You, of course, would have to be living under a rock to not know that after the success that was the 2007 Halloween there would be more to come (and that somehow Myers didn't die in that house, honestly still trying to figure out how he would possibly escape).
But you haven't heard half of it. The sequel story update happens to be right here. Check it out. And be mesmerized. It isn't simply a "follow-up." It's much grander, and we can't even imagine what Blumhouse, Curtis, and Carpenter will have in store that will somehow follow up on the nail biter that was the 2007 film, doing the original proud with gusto.
This Then Certainly Gives Rise to Quite the Editorial Piece on Horror Heroines (and How They're All Coming Back)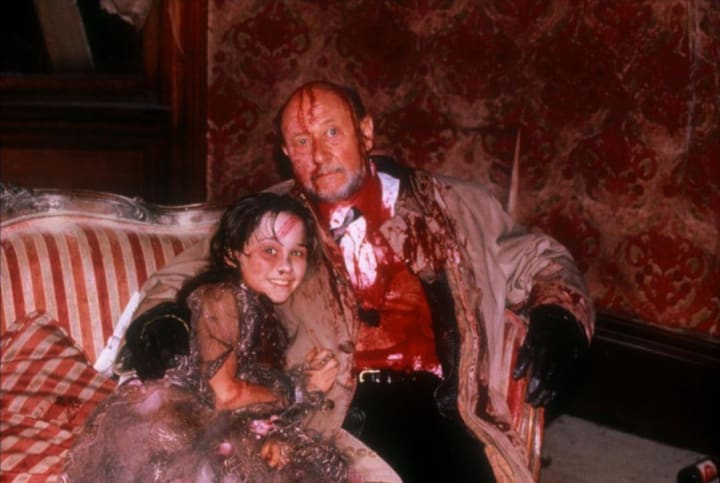 Think about it. Look at the success. Classic characters coming back with a vengeance, and yes they may be quite old in their time—but damn they sure still know how to bring it in this business.
Don't get us wrong: new blood's great. We got gallons of that over the years with the likes of Danielle Harris (who would be nice to see return for the "follow-up"), Jennifer Love Hewitt—and maybe Sigourney Weaver?? (... Although technically Ripley has certainly outdone herself over the years with several sequels, not all of them very stellar).
Clearly classic characters like Strode ring true with audiences, especially those who remember the classics. And undoubtedly there's a resurgence of throwbacks coming our way, and who knows: we might see classic characters from Friday the 13th and Nightmare on Elm Street coming back (Heather Lagenkamp, we're looking at you, kid).
Just do yourself a favor and check this one out. Quite the story, featuring something else you may not be aware of!
Just Hold Onto Your Butts for What's Coming, Because It's Going to Be Huge
Again, this is just yet several more signs in a million of signs that the horror genre's here to stay. What with the likes of the Conjuring universe still making waves, Chris Rock's (?)Saw reboot, and other stunning editions, for once perhaps the genre will get some major respect. Just check out some more scary horror stuff right here.
Or else Myers will have to take some names and stab and slab.
About the Creator
I am an author, adventurer, and father, living with my wife, four daughters and one son in Grand Rapids, Michigan. I've trekked through tundras, waded through swamps, wandered through deserts, and swam in the Great Barrier Reef.
Reader insights
Be the first to share your insights about this piece.
Add your insights