Halloween 4 and 5 Featured Carruthers House Is Now up for Sale and Tours
And you won't believe just how much it's selling for!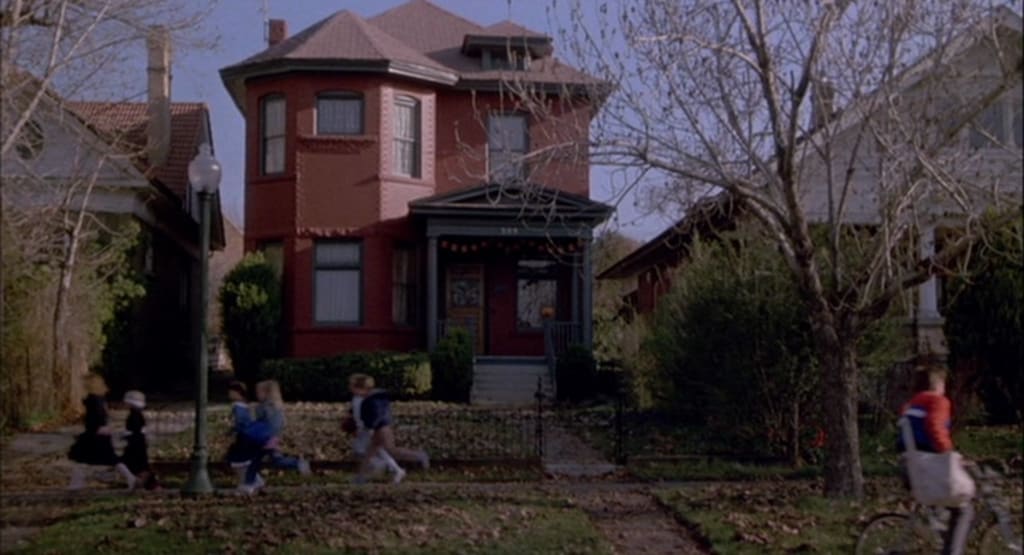 Actually, you'll probably won't be surprised at all. After all, this is an iconic structure heralded with history of the bloody kind. In Salt Lake City, Utah, this house at 509 E. 3rd Ave. N features four beastly bedrooms and 2.25 bathrooms; and if you ever had the pleasure of perusing the dark halls of the place where Michael Myers wreaked havoc, you'd be welcome to the splendor that is the genre of scary horror stuff!
For Starters, One of Those Bathrooms Was the Place Where Little Jamie Lloyd Stabbed Her Adoptive Mother
Wouldn't you just love to take a shower in such a bathroom? Of course, you would. In fact, isn't that quite the iconic place to feature some of the tropes we enjoy about the horror genre? Can you say Alfred Hitchcock and a little PSYCHO perhaps? With a knife on the other side of the shower curtain and utter fear of sliced flesh and death?
Yes, indeed.
Of Course, Nothing Compares to the Place Where Rachel Carruthers Was Killed in the Film
As in one of the bedrooms. Not to be outdone, the bedroomIS the place of nightmares. Think boogeyman, monsters under the bed, and windows that could be opened to let a certain vampire in. History, we tell you: It's where cinema is made immortal. Sleep in one of these rooms, and you're destined to be just as iconic as one of Michael Myer's victims.
But Who Knew Two Certain Film Icons Would Be Remembered in This Fateful House?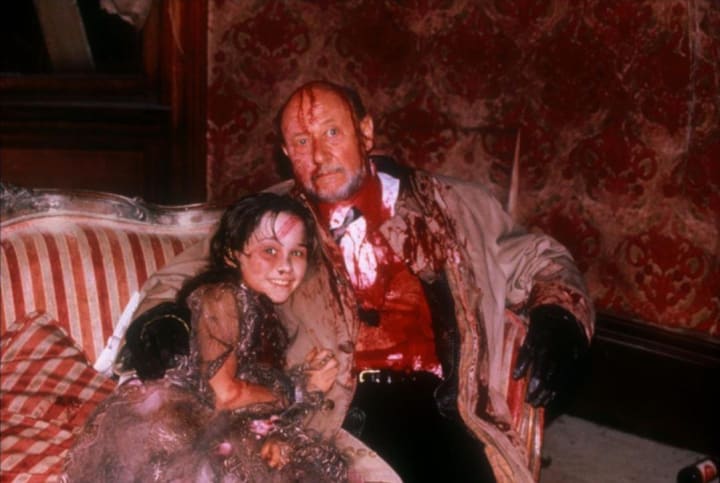 Yes, indeed: Danielle Harris and Donald Pleasence, of course. That is, it was Danielle Harris in the classic scene of her holding onto that pair of scissors at the top of the staircase we'll always remember, so be sure to plant that image of her firmly in your brain.
Likewise, Pleasence pleased many with a breakdown on the stairs in one other iconic scene of true horror, probably the most memorable in the films. You can then understand why this house is currently on the market for so much... (Keep reading to find out just how much the offer is to own this house...)
The House, However, Has More Than Just Cinematic Memories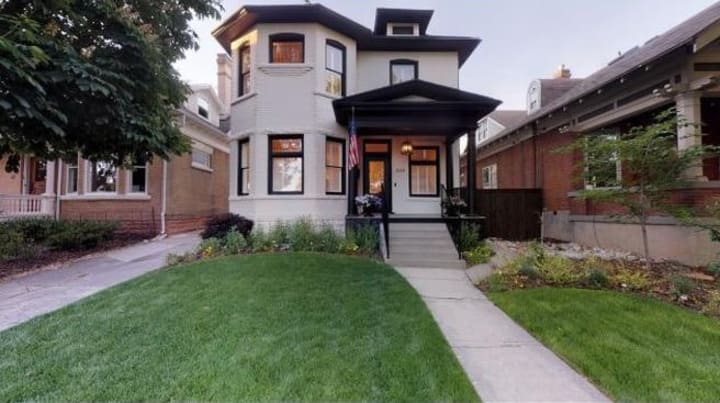 You're definitely getting your money's worth...
The structure's a fully renovated Victorian, meeting modern in the middle but without losing the charm of the past. After all, the grand entrance speaks for itself, with a staircase kissing the formal living and dining space. As a pristine and artful design, that open kitchen will kill you (probably better than Michael ever could) thanks to some ample bar seating and a butler's pantry to boot.
When you think about it, it's a homemaker's dream. That being said, a bachelor would go far in the space with ample basement storage and a godly garage for the mechanic-minded or machine-oriented. Just in case you want to sit and relax, that sitting porch serves quite well.
Don't think for one second, though, that the aesthetics are the only things updated. The house has been upgraded for electrical and plumbing, so you're not dealing with a money pit here. Location-wise, it's a steal. It's just a walk across the street to Publik for toast and coffee. But if you want some more meat in your tummy, Cucina or The Bistro serves well for fine dining. Just in case you're all about eating in and preparing for Michael's entrance, it's even close to a grocery. Or a spa. If you're planning on going back to school, the University of Utah's just a breath away.
There's No Telling Just How Much Memory You Can Make in Such a House
Thankfully it's not a real haunted house or anything. Just a movie relic of mammoth proportions. We wager that this would go well for a movie fan, of course, but wouldn't you like to know just how much the asking price is...
$879,900.
Okay, not bad... But if you do notice between both pictures of that house, you might notice one small difference: The paint's different.
The most recent owner did blast the entire structure with blinding white (perhaps to pay homage to Myer's white William Shatner mask, we guess), so at first glance it doesn't quite look like the original house of horrors. Just in case you want to get it back to its original glory, though, there's more money to throw in for further renovation, starting with a coat of red paint.
So start saving. Before this house leaves the market.
About the Creator
I am an author, adventurer, and father, living with my wife, four daughters and one son in Grand Rapids, Michigan. I've trekked through tundras, waded through swamps, wandered through deserts, and swam in the Great Barrier Reef.
Reader insights
Be the first to share your insights about this piece.
Add your insights