'The Shape of Water' and 'Get Out' Cleaned Up at the Academy Awards 2018, and Here's Why:
Seriously, horror films are in. Big time.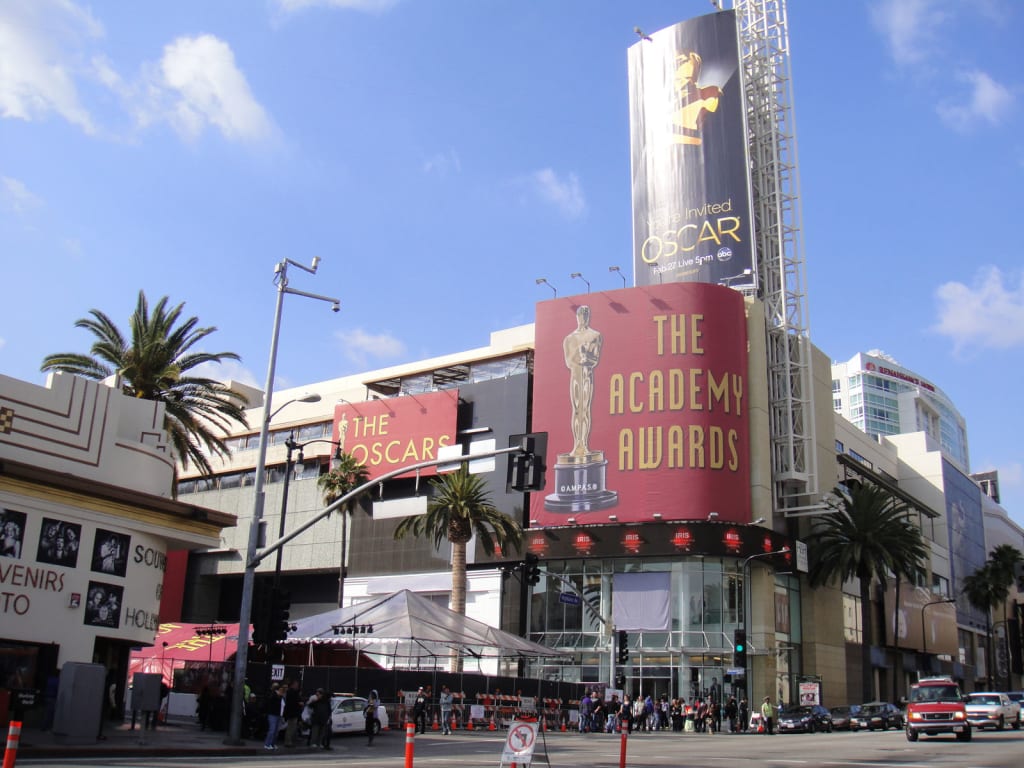 Long gone are the days when the horror film is nothing more than a cheesy guilty pleasure, wrought with unbelievable circumstances and lackluster characters featuring one-dimensional brain neurons choosing to do the stupidest stuff just to serve a plot. This year, the Oscars proved otherwise....
Don't get me wrong, though: Oscars and awards a good movie may not make.
And we're sure many have their opinions on them. GET OUT certainly polarized a bit, but not without making major statements and proving that a certain message can be communicated in the guise of a satirical horror film, breaking boundaries and even genre lines like no other.
But THE SHAPE OF WATER? More outlandish. Yet beautifully made and with the due adorned for Mr. Guillermo del Toro, a true artist in his own right. The thing is, such a film proves exactly this:
A horror film CAN be a romance.
Remember CRIMSON PEAK? Gothic romance often did fall within the same umbrella genre as horror. THE SHAPE OF WATER was definitely more of the same, but with roots we all know of hailing from as far back as KING KONG and especially the great THE CREATURE FROM THE BLACK LAGOON.
Essentially, romance was always an integral part of horror, from way back in the classics.
THE SHAPE OF WATER really wasn't anything different except touching on the aesthetics even more than the classic itself, which the film seemed to tap into quite well. Nothing wrong with harnessing the classic power of a timeless masterpiece.
Want to see Guillermo del Toro's acceptance speech(es)?? You will see history in the making.
Even MORE astonishing was what Jordan Peele won for 'Get Out.'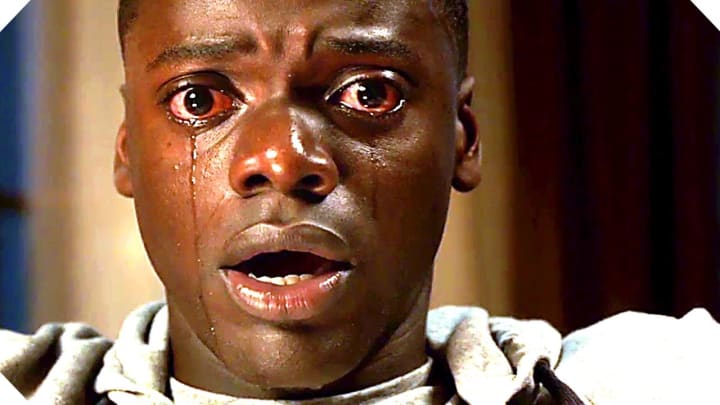 And we already knew that this film was indeed groundbreaking without being gimmicky or too high concept. A true sign of a writer able to peele layers of a story and reveal so much more than just a plot playing off paranoia and some dark comedic mentality —
(Think THE STEPFORD WIVES or INVASION OF THE BODY SNATCHERS.)
Now, we know that a lot of naysayers will just say it's a cheap knock-off of some of these kinds of films, but let's be fair here:
Execution makes just as much a difference as "originality."
Truly, GET OUT was about as original as they come, focusing on a common theme and structure but then reinventing and twisting it all right on its own heads to elevate horror in such a way as to express everything from racial tension to studies of class ranking in society. All while being rather disturbing and eerie!
That's the kind of screenplay writing that pays off. As you can see right here...
So just in case you haven't seen the point quite yet, it's this: TWO horror films won some of the best awards at the Oscars.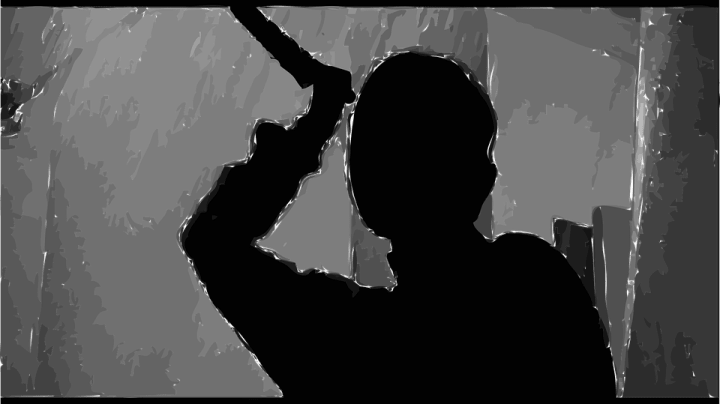 Let that sink in. GET OUT happens to be the first horror film to win an award for screenwriting. The actual dialogue. Not even THE EXORCIST received that accolade. THE SIXTH SENSE did get nominated for "Best Screenplay," but never won. That's just hard for a horror film to win when you think about it.
But...GET OUT...did.
Far be it from us to ignore that horror films at the Academy Awards are just too far and few between, often shunned by the astute professionals behind the "golden dude." THE EXORCIST didn't even win "Best Picture."
It did win "Best Adapted Screenplay," and Mr. William Peter Blatty (God rest his soul) did get nominated for "Best Director" (but didn't win).
We repeat, though: THE SHAPE OF WATERdid. Two awards. Two of arguably the most prestigious awards in the Oscars.
That's proof that a horror film can be a masterpiece.
Without a doubt... The fact is, horror's a genre. It's a way of telling a story. A story with meaning. Yes, it's easy to just let go of that meaning and go for the scares. But the point of horror isn't to just scare....
It simply wants to make you ask questions. And question your reality. Isn't that what storytelling is actually all about?

Pierre Roustan, Author of THE CAIN LETTERS and SCARY HORROR STUFF!
I am an author, adventurer, and father, living with my wife, four daughters and one son in Grand Rapids, Michigan. I've trekked through tundras, waded through swamps, wandered through deserts, and swam in the Great Barrier Reef.
See all posts by Pierre Roustan, Author of THE CAIN LETTERS and SCARY HORROR STUFF! →