xXx: The Return of Xander Cage Review
Samuel L. Jackson, Toni Collette, Donnie Yen, Tony Jaa, Tony González, and Neymar. xXx: The Return of Xander Cage has something for everybody.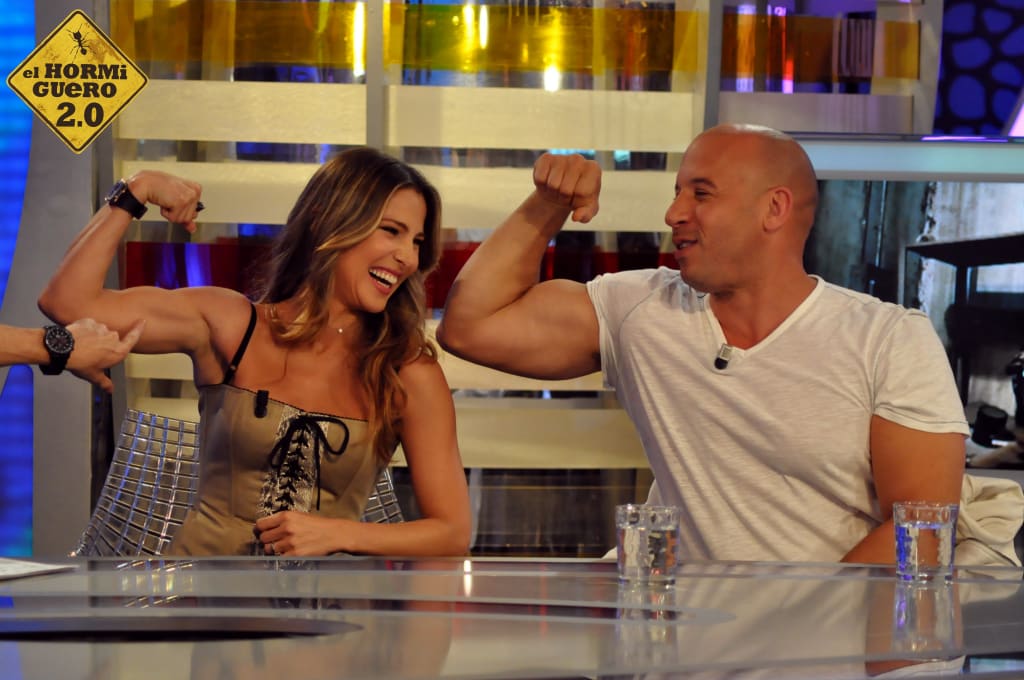 Actress Elsa Pataky and Producer Vin Diesel. Photo courtesy of El Hormiguero. 
I am reviewing the action films xXx, xXx: State of the Union, and xXx: The Return of Xander Cage starring Vin Diesel.
Eve, Academy Award nominee Samuel L. Jackson, Tony Hawk, Mike Vallely, Carey Hart, Mat Hoffman, Josh Todd, Rammstein, and Dario Argento's daughter star in this 2002 action film produced by Emmy Award nominee Neal H. Moritz with a budget of $70 million.
The film was a financial success with global ticket sales of more than $277 million.
Enough cash to make a sequel with a budget of $60 million three years later.
Clearly, Emmy Award nominee Neal H. Moritz and Arne Schmidt failed to appreciate the valuable lessons offered by Jan de Bont, Steve Perry, and Michael Peyser back in 1997.
NOTE TO YOUNG FILMMAKERS EVERYWHERE: Don't make the same mistakes Neal H. Moritz and Arne Schmidt already did. Learn from their mistakes and make some cash.
This film was released by Columbia Pictures, a Sony subsidiary.
You can stream this film right now if you happen to live in Argentina, Austria, Mexico, or Switzerland and you are a Netflix (NASDAQ: NFLX) subscriber.
Xzibit, Ice Cube, Two-time Academy Award nominee Willem Dafoe, and Academy Award nominee Samuel L. Jackson star in this 2005 action film written by Simon Kinberg.
Ten years later, Simon Kinberg was nominated for an Academy Award in the Best Motion Picture of the Year category in association with four-time Academy Award nominee Ridley Scott, Mark Huffam, and Michael Schaefer for their hard work in the 2015 science fiction film The Martianbased on the 2011 self-published book of the same name written by Andy Weir.
Before this film, Simon Kinberg wrote a television film called The Legacy.
As you can see, you can evolve from television writer to producer of one of the greatest films ever made in only thirteen years.
This film was also released by Columbia Pictures, a Sony (NYSE: SNE) subsidiary.
Academy Award nominee Toni Collette stars in this 2017 action film directed by D.J. Caruso.
This film begins with Xander Cage living in the Dominican Republic and climbing all the way to the top of a cellular tower hoping to hack the satellite or cable television company currently broadcasting a soccer game.
This is not for financial gain. He simply wants to distribute the television signal to everybody free of charge in an altruistic way.
Keep in mind the people currently living in the Dominic Republic barely make only $6,733 each year on average or about $561 each month.
Assuming the satellite companies in the Dominican Republic charge the same as the satellite companies located in the United States of America for a sports package then we are looking at a television monthly bill of $100 which is more than 17% of all the cash a typical family usually makes.
You cannot realistically expect to surrender 17% of all your cash to a single provider of content.
This is something the boardroom billionaires as Xander Cage himself calls them don't seem to understand.
Needless to say, Xander Cage is not fond of white collar employees working hard on Wall Street or software developers building a virtual mountain for Mark Zuckerberg.
A gang of thieves is stealing an electronic device similar to a tablet from the NSA.
This extremely deadly machine can hack any satellite and crash it.
This crew is fast, well-organized, experienced, and well funded.
Typical law enforcement officials are not trained for this kind of extremely dangerous situation.
It's time to bring a specialist from out of town, or more accurately from the Dominican Republic.
The film displays a flash card quickly the very first time one of the characters enters the scene with the name, age, combat skills, and a few bits of incredibly not useful information when you are on a battlefield and it really works for the viewer.
Pausing all the action and taking a few seconds to allow the viewer to read a few funny jokes about the characters it's a lot of fun and it really works for me.
I still remember the 2005 action horror film Feast. Theydid exactly the same thing and it worked for me back then as well.
It is almost impossible to make money with an action horror film. Most people want to watch an action film or a horror film but they don't want to watch both genres at the same time.
It is very difficult to please the film critics and the consumers when you merge two or more genres, but I am glad somebody is still pushing the envelope.
One of these days somebody is going to get it right.
Indian director Tarsem Singh tried to merge the science fiction genre with the thriller genre a couple of years ago with the film Self/Less and it failed miserably and I want my money back.
The FSB is sending a squad of highly trained killers to recover the device.
I am glad the bad guys are Russians again.
"The cold war is over" they were saying a few years ago. "Russia and the United States of America are allies and friends" they were saying a few years ago.
One day somebody decides to build an oil pipeline in Ukraine and the next day Russia is invading a sovereign nation and conquering their land like we are back in 1853 when the United States of America acquired some parts of Arizona and New Mexico from Mexico for $10 million.
In fact, I think all the villains we see in films should be Russians from now on.
Instead of using the standard G.I. Joes, Xander Cage trades them for a very cool team with a martial arts master, a sharpshooter lesbian, Evil Knievel's bastard son and a replica of Jemma Simmons.
I don't know who the casting director of this film is but... No, wait a second. Let me visit IMDB, an Amazon (NASDAQ: AMZN) subsidiary since 1998 really quickly.
Anne McCarthy is not getting paid enough. She did a fantastic job putting this team of heroes together.
They track the device to a very remote island ruled by a gang leader without a college degree or so it seems because they wish to remain hidden on the island for a while and they need to pay a fee with guns and they settle on a number ending with decimal point five and instead of paying for half the market value of a gun with old fashioned cash they cut the gun in half like King Salomon would traditionally do and that breaks my heart.
Unlike the United States of America where guns are widely available at elementary schools, Dark Knight Rises premiers, and more recently, gay night clubs for very small amounts of cash and without scanning your fingerprints for positive identification, in other regions of the world guns are exclusively for outlaws and they cost a lot of money.
Cutting a gun in half is a sin in a region of my country called Michoacán and they usually hang you from a tree until you are dead if you do that. A few years ago, there were a few bank robbers in this region getting away with murder. Now it's a war zone.
I understand they are cutting the gun in half as some sort of joke but I simply cannot find that funny.
Writing comedy is hard. I have sold a few jokes over the years and a few comedy experts have found them funny and that's why I keep writing them from time to time.
Sometimes a joke really works for some people and exactly the same joke gets you fired. I guess some human beings find things like farts and vomit funny and others not so much.
My latest jokes have not been shared by enough people in recent weeks. I guess I am not as funny as I used to be anymore. Here is one about Adam Sandler.
The scene where the sharpshooter finds a vantage point in a tall tree and somehow ties herself to the tree is a bit much for my taste. What if the bad guys spot her and they start shooting bullets at her? How is she going to escape quickly from that tree? She has like ten knots holding her tight to the tree.
There are some situations where knots are useful, particularly if you are camping in the woods with your children, but in combat seems like you are risking your life.
I hate to sound like a broken record but that joke is not funny either.
On a more positive note. There are some amazing moments during the film like when one of the team members is supposed to be guarding the boat and all Hell breaks loose after the Russian army attacks them and he is listening to some music and he somehow fails to help his team members.
I understand villains are supposed to be hot in action films but do they really need to be dressed as high-end prostitutes?
NOTE TO KIMBERLY A. TILLMAN: If they hire you again for the sequel then dress the the femme fatales a bit more elegantly.
The scenes on the water were funny and extremely well done. Good job.
I think some snow was missing in the film. I would love to see Xander Cage snowboarding or driving on those armored trucks without wheels from the film Inception.
I also think Xander Cage needs to drive a tank at some point in the sequel and one of those armored trucks will.i.am is driving in this music video.
I don't know exactly where in Orlando is hidden the vault property of The Walt Disney Company (NYSE: DIS) where the book How to make a good action film written by Jerry Bruckheimer and Don Simpson is stored, but I am pretty sure there is a whole chapter about fights in planes, and the aerial combat for lack of a better word is very well choreographed and keeps the consumer on the edge of the seat like a good action film is supposed to do.
Another part of the film beautifully well done.
For some unknown reason, our hero never actually (CENSORED) the suspiciously hot computer geek at the end of the film. I think both of them on a beach enjoying some piña coladas and some Moscow mules in tiny bikinis and speedos respectively would be a very good romantic final scene.
I am guessing our hero is straight. There is nothing wrong with a homosexual action hero, though. I think the world is ready for that.
There are gun fights and there are fist fights but I was really hoping for a traditional Jason Bourne knife fight. Maybe in the sequel.
Donnie Yen is great in this film and I hope more business executives in Hollywood hire him for more action films, for more dramatic films, and for more science fiction films. We already know he can do all these things and more.
He is the champion of the world, literally.
He currently has a massive fortune of more than $40 million which is more than some Hollywood heavyweights like Golden Globe nominee Thandie Newton who only has $17.5 million at this point in time.
This allows him to focus on making the greatest film possible.
Conclusion
Vin Diesel and Joe Roth did a fantastic job as two of the producers and they made a good action film.
I think all the Xander Cage fans all over the world will be extremely pleased.
I know that I am not writing for Rotten Tomatoes but I am rating this film with a FRESH TOMATO anyway.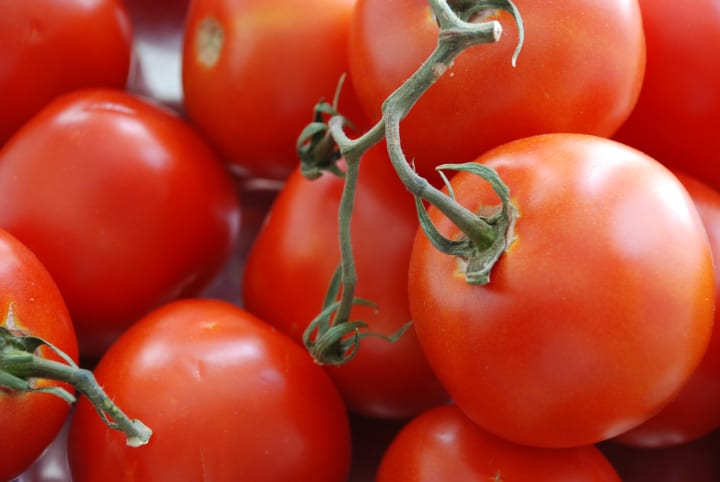 About the Creator
I have written for the largest and most popular websites in Australia, Japan, India and the United States of America including but not limited to TheStreet.com (NASDAQ: TST), Seeking Alpha, Motley Fool, Insider Monkey and Startup Mindset.
Reader insights
Be the first to share your insights about this piece.
Add your insights