This Tarzan and Jane Cosplay Will Absolutely Blow You Away
There have been a lot of really fantastic cosplays popping up lately.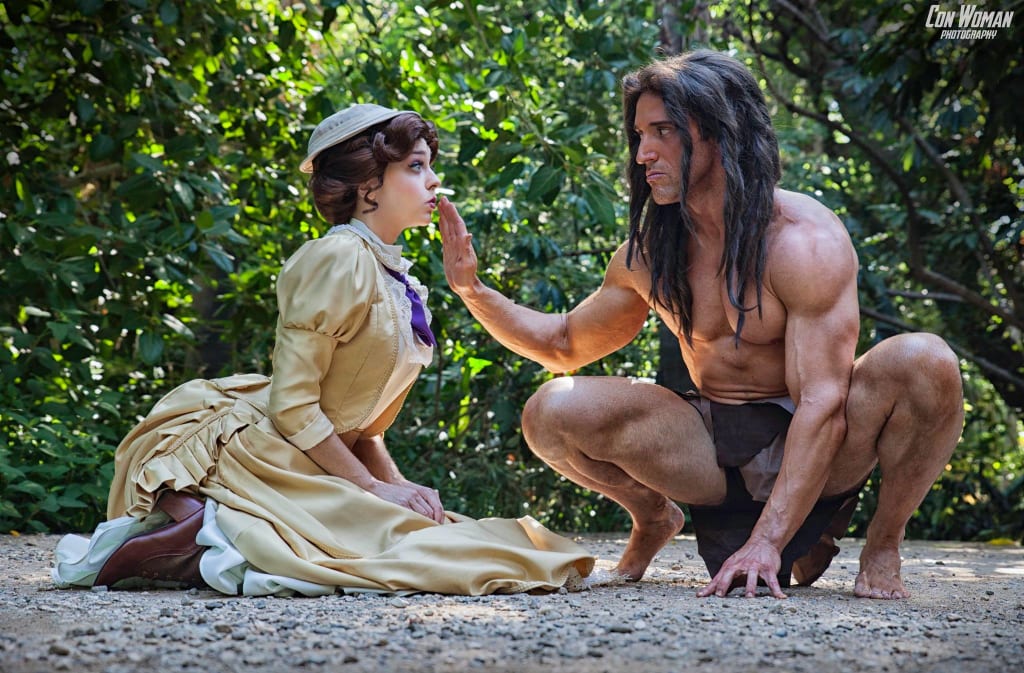 There have been a lot of really fantastic cosplays popping up lately. I even took a minute to feverishly rant about one recently. My social media feeds have been awash with fantastic stuff and that's always exciting. I have a mountain of appreciation for cosplayers, especially when they absolutely nail it. What really caught my eye this time around was this great Tarzan and Jane cosplay done by Lonstermash and Joanna Lynn, respectively. Alexander Skarsgård and Margot Robbie are cool and all, but these two should probably be in their own live action adaption, too.
The Definition of Nailing It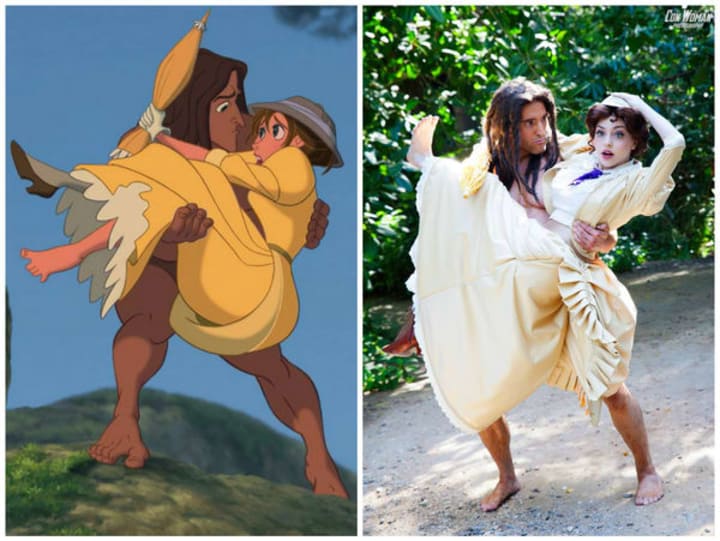 Everything about this cosplay is pretty darn adorable. Lonstermash makes a very convincing Tarzan. I don't know what his day job is, but if all else fails I'm sure he can pop over to Disneyland and just take over at any point in time. The same goes for actual Disney princess and all around fantastic human, Joanna Lynn.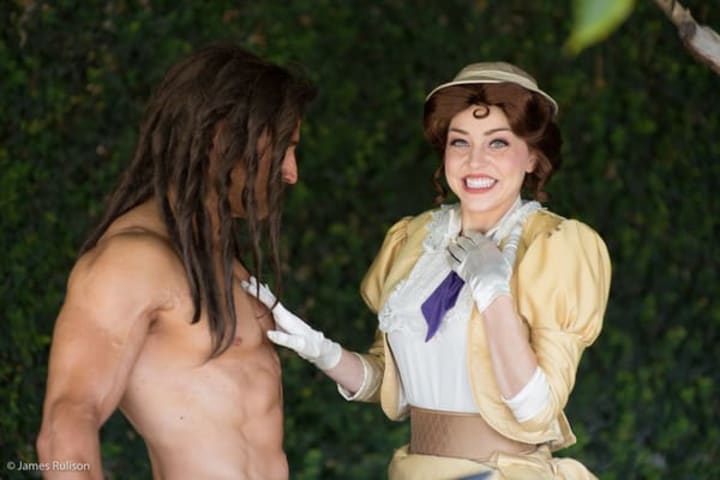 It takes a certain kind of confidence to walk around in just a loin cloth. I personally wouldn't know since I've never tried. For me, it'd be pretty ill advised.
For Lonstermash, I'm sure everyone's fine with it. I mean, look at the dude.
Bringing The Characters To Life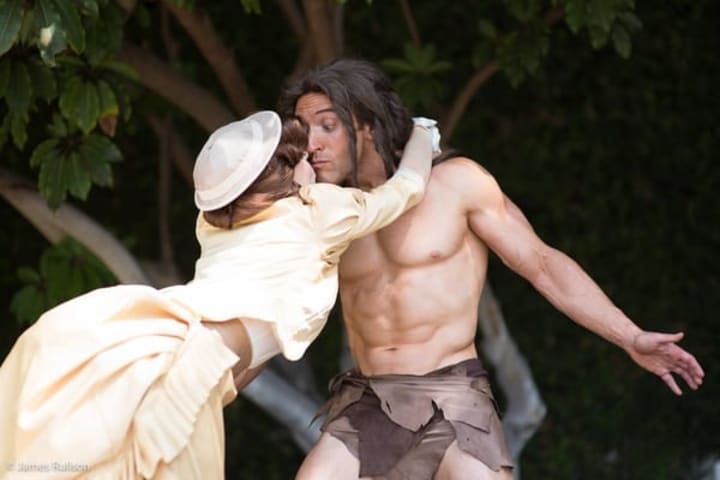 Looking the part is one thing, but really capturing the character is something else entirely. Tuning into the personality of the character your cosplaying adds that little bit extra that makes the whole thing that much more special. That sounded a little dramatic, but this cosplay is giving me a lot nostalgic Disney feels so I'm going to need you'll have to forgive me.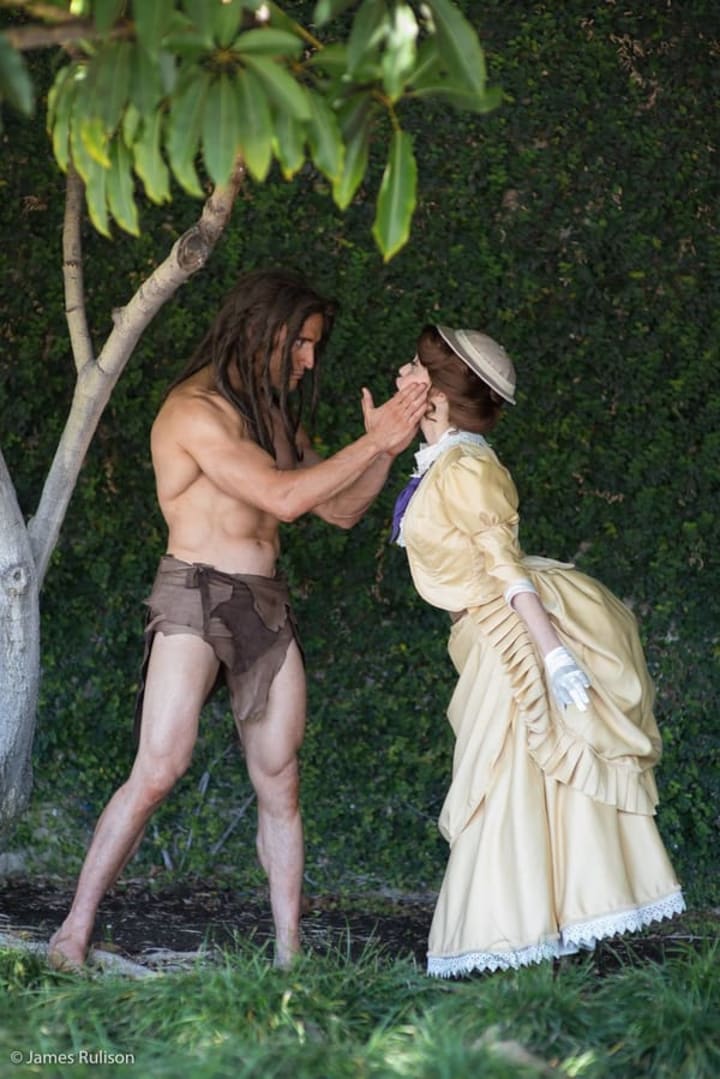 Photo: Rulison Photography
Usually, when I talk about cosplay I feel like I have a lot to say. In this case, I'm actually a loss for words. I'm just wholeheartedly impressed and find myself having the sudden urge to dig up my Tarzan VHS from storage or break out the Playstation for the video game adaptation. Yeah, there's a Tarzan game for the original Playstation because of course there is.
For more of Lonstermash and Joanna Lynn, make sure to check out them out on Facebook and give them a like! You should also check out Con Woman Photography and Rulison Photography for more ace photos like the ones featured here. Links below.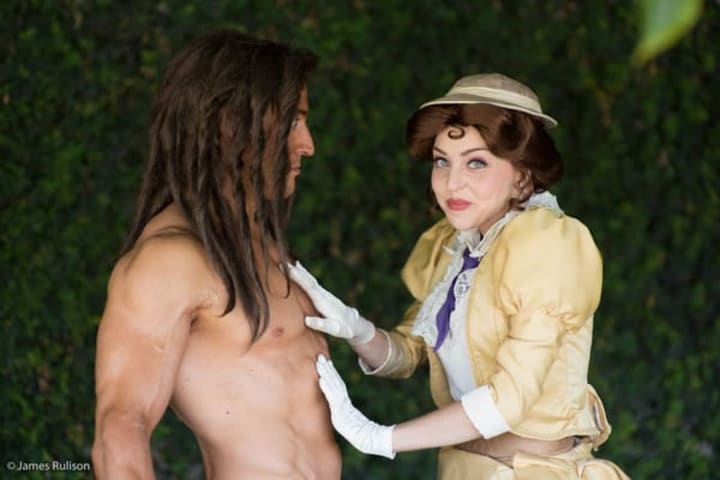 About the Creator
I'm a SoCal based photographer and freelance writer with a love for everything nerdy.
Follow me on Instagram at Mediumblast and Twitter on @medivmblast
Reader insights
Be the first to share your insights about this piece.
Add your insights