The Top 10 Movies of 2022
Everything Everywhere All at Once is my favorite movie of all time, and of 2022.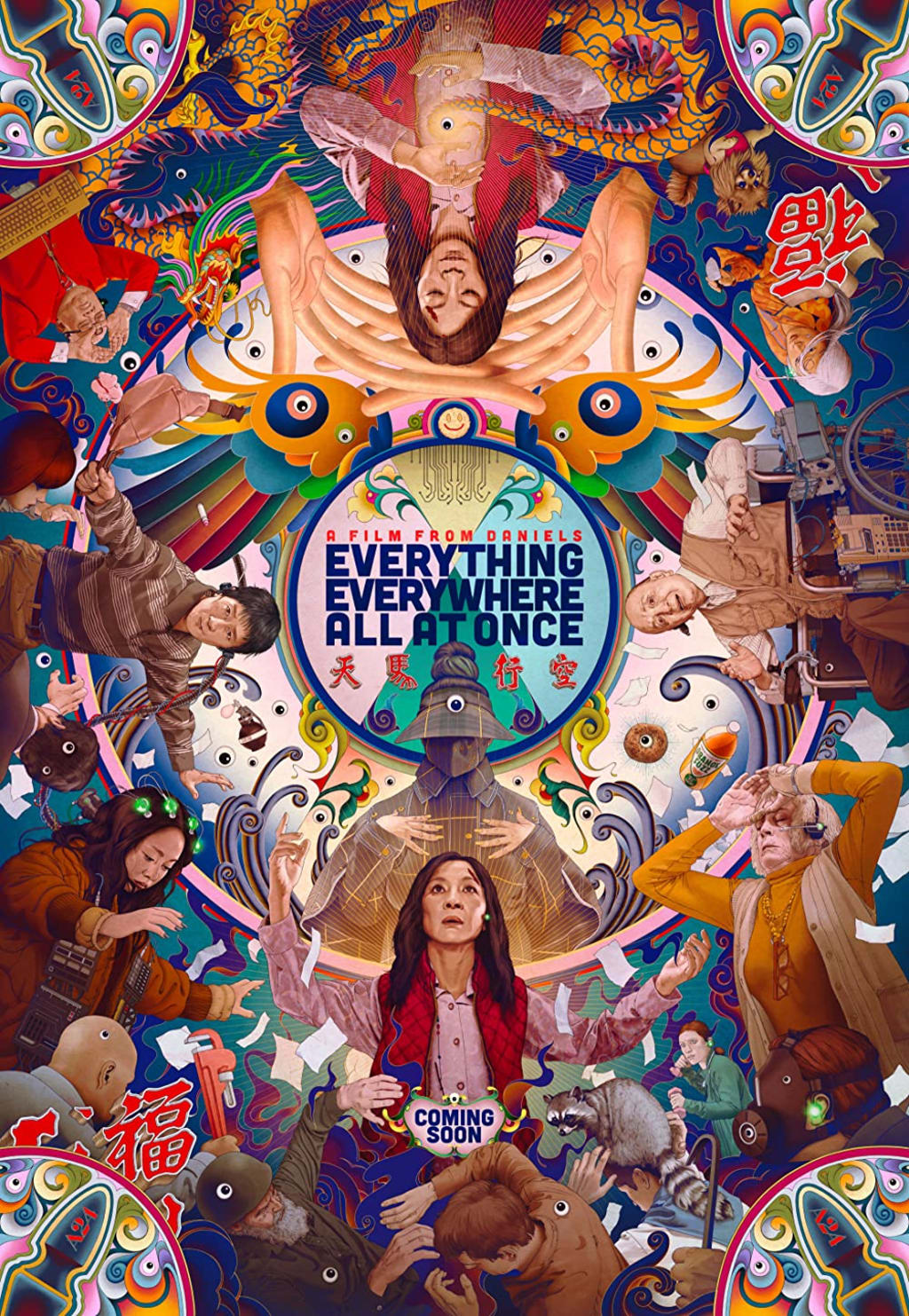 Best of 2022
I loved this year. I saw my new favorite movie of all time, we will get to that, but really, I have at least 25 movies that I could happily talk about for the rest of my life with fellow film lovers. 25 movies I saw this year I rated as 4.5 or 5 stars on Letterboxd. I may have done that before but honestly, it felt fresh this year. It feels fresh and new as I talk about it. I struggled hard with this list. I really wanted each of my Top 25 movies to be part of my Top 10 so I could write about them again. Nothing is stopping me from writing about them again, but I need a little restriction for this list.
It was a tremendous year for horror movies. 7 of my Top 20 movies this year are horror movies, including 3 of my Top 5 movies of the year are from my favorite movie genre. I have three documentaries in my Top 20, including 1 in my Top 10 which will start this list with after I give my brief list of the 15 movies that ALMOST made my Top 10. It's an entirely silly and subjective list, of course, but I still love making Top 10 lists and that's why I am doing this.
Let's start with this year's Honorable Mentions. These are in no particular order.
We're All Going to the World's Fair
All the Beauty and the Bloodshed
(Godforsaken was the one I really struggled with leaving off the Top 10. Godforsaken is a low budget, found footage horror movie that provides so much fun and excitement. I really, really hope people will seek it out and give it a chance.)
Now, on to our Top 10 Movies of 2022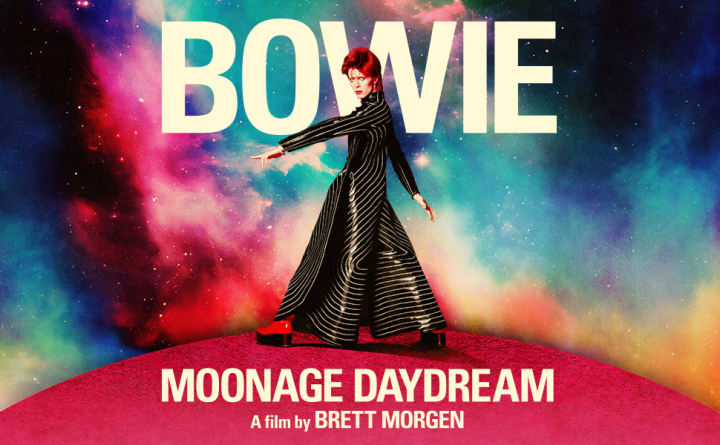 10. Moonage Daydream - As a David Bowie fan, I was always going to love Moonage Daydream but it makes this list because director Brett Morgen doesn't just stop at pleasing fans of David Bowie. His work here in creating incredible sonic soundscapes to go with footage that Bowie himself crafted during his life, is so remarkable. The insanely hard work, the painstaking detail, the sheer effort involved in crafting Moonage Daydream is almost unmatched by any film in 2022. That it is also gorgeous, emotionally involving and deeply moving is further testament to Brett Morgen's accomplishment in Moonage Daydream. Read my full-length review here.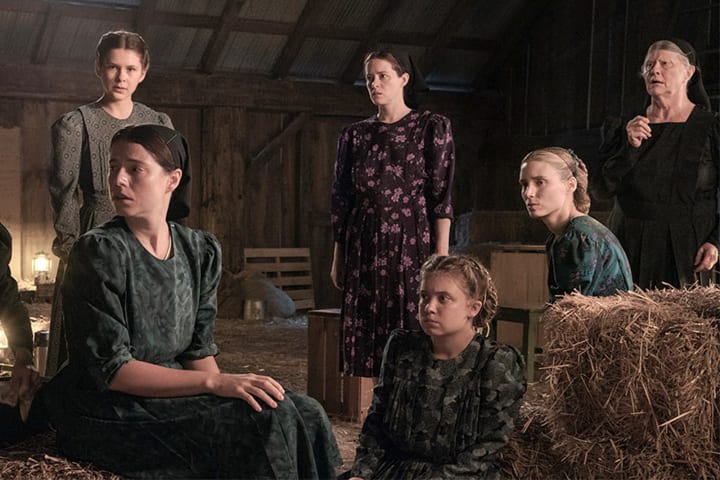 9. Women Talking - I watched Women Talking three times before it clicked for me. This incredible based on a true story, story, brought to life by the brilliant Sarah Polley, is among the most essential films of 2022. Women Talking is a movie of the moment, a relevant and necessary film in response to the creeping anti-feminine, anti-feminist, rhetoric and activity across the country. Click here for my full length review.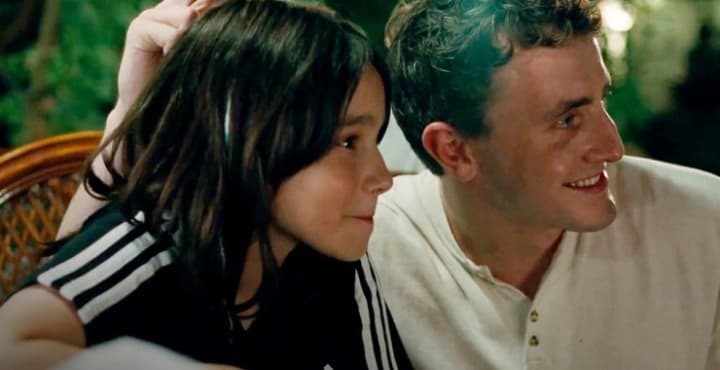 8. Aftersun - Director Charlotte Wells' deeply personal film about fathers and daughters and the troubles of growing up at all ages, is a minor miracle. Aftersun stars Paul Mescal and Frankie Corio as a father and daughter duo on a Turkish vacation. Flashing forward and back in time, mostly back, we learn a lot about these characters raising the emotional impact of each scene moving throughout the film. It's an incredible piece of filmmaking, a true must see of filmmaking and emotion. Click here for my full length review.
7. Decision to Leave - Chan Wook Park, best known for the shocking Oldboy, tones down the shock in favorite of devastating heartbreak in Decision to Leave. The story of a detective who becomes obsessed with a potential suspect, Chan Wook Park weaves a hypnotic atmosphere of mystery and suspense. It's an incredibly absorbing movie, one that is easy to become immersed in and devastating once it releases its hold on you. Click here for my full length review.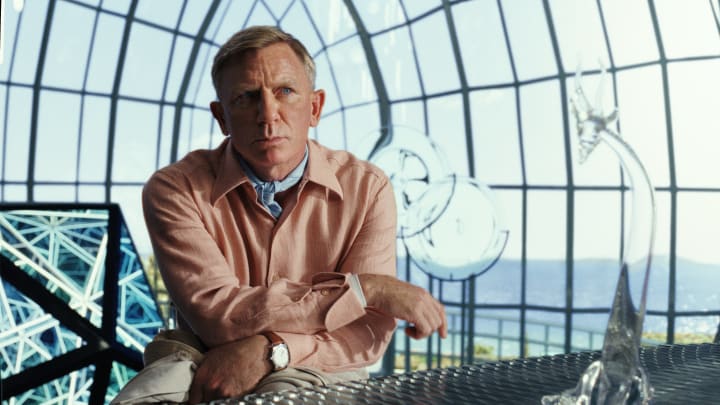 6. Glass Onion A Knives Out Mystery - Writer-Director Rian Johnson appears to want to be the new age Agatha Christie and I am here for it. His complicated yet still somehow breezy mystery features a murderer's row of a cast, all of whom are exceptionally deployed. Edward Norton delivers his best performance in years while Janelle Monae is legitimately Oscar worthy in her supporting role. But it is, as it was the first time, all about Daniel Craig's Benoit Blanc, an iconic character who will undoubtedly be around for a very long time and many, many, many more sequels. Click here for my full length review.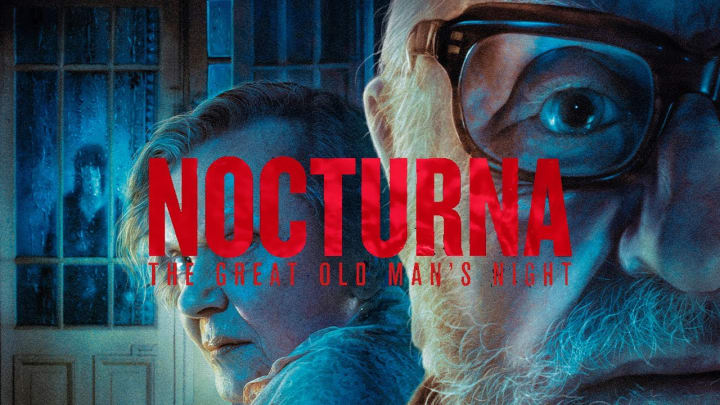 5. Nocturna A and B - A 100 year old man confronts dementia and terror in a brilliant horror movie. Writer-director Gonzalo Calzada uses the tools of horror to confront the horrors of aging and losing one's faculties. Not for the faint of heart, Nocturna A and B pushes the limits of storytelling by having a part two, or Part B, that seems to exist in the afterlife as death comes for our elderly protagonist. Calzada uses the tools of filmmaking, sound design and creepy visuals, to tell a brilliant horror story that informs the Part A of Nocturna, with each part deepening the meaning of the other. It's a glorious horror experiment. Click here for my full length review.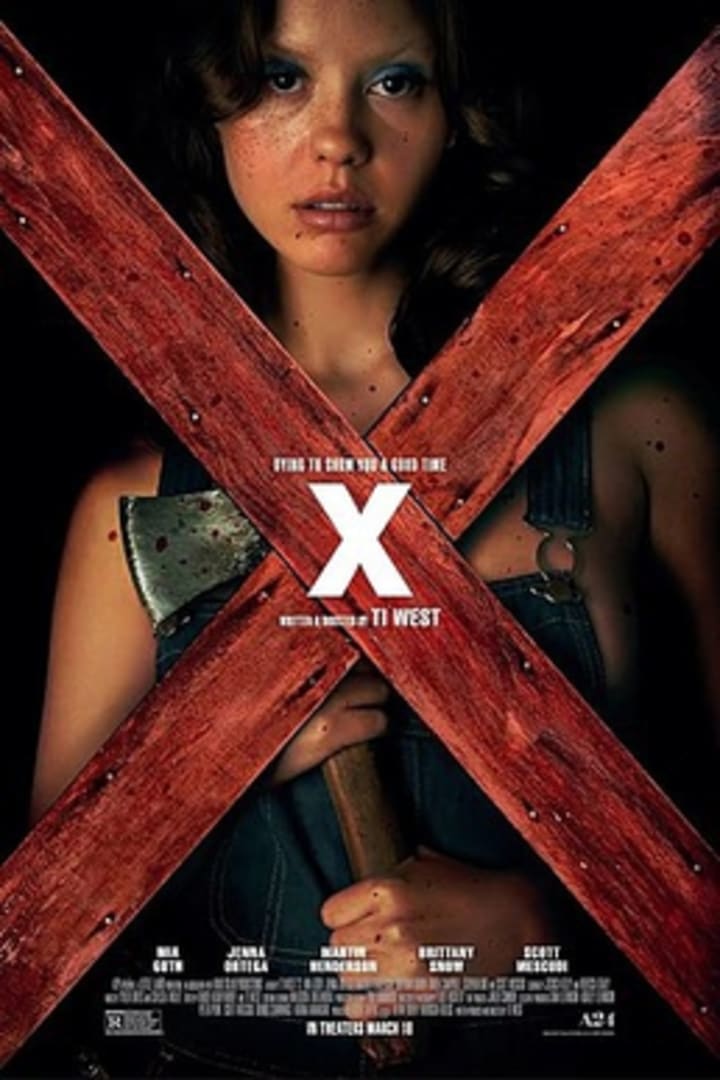 4. X - One of two entries on this list from writer-director Ti West. X and Pearl are two parts of one story, each highlighted by star making performances by Mia Goth. West's command of the tools of the horror genre are simply unmatched in 2022. The sex, the gore, the suspense, and the terror are perfectly pitched in X, only topped by West's other exercise in sex, gore and suspense. More on that later. Click here for my full length review.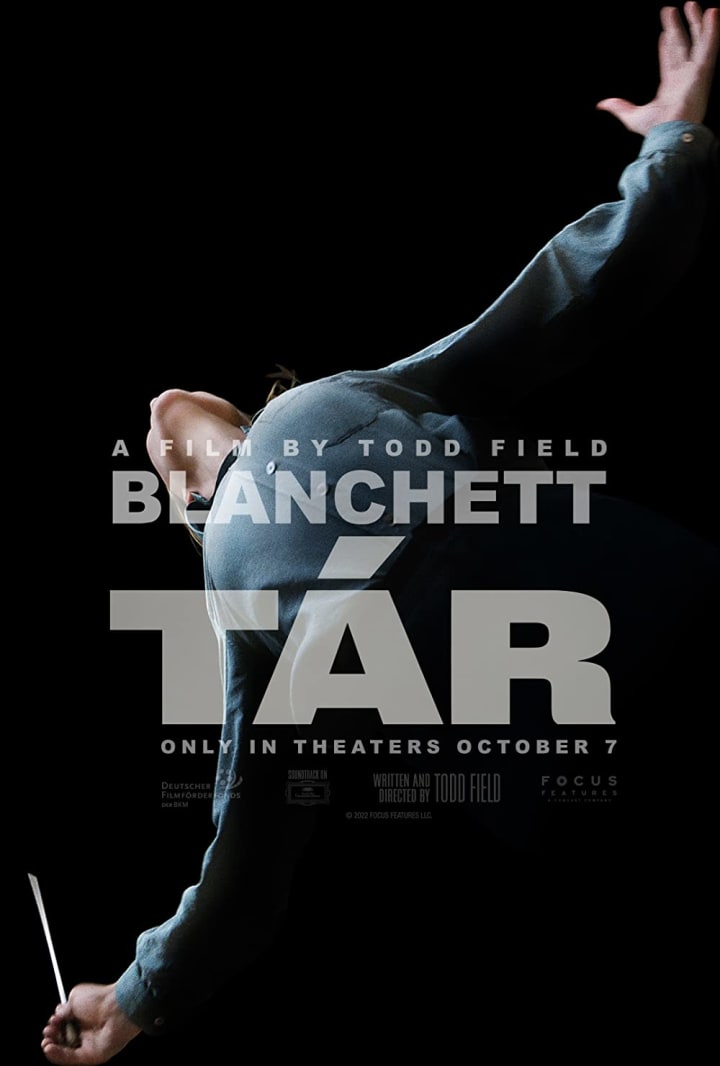 3. Tar - At first, I was unsure how I felt about writer-director Todd Field's cancel culture treatise, Tar. After all, I am not a big believer in the idea that powerful people ever really get 'cancelled.' It took me a few days of sitting with Tar to realize that Field wasn't promoting ideas about Cancel Culture but rather, he was deconstructing notions of power and influence. The delusions of grandeur at the heart of the main character are her true downfall and Field borders on horror movie levels of suspense in how he demonstrates the cringe-tastic downfall of his main character. That paired with a superior performance by Cate Blanchett ultimately makes Tar irresistible to me. Click here for my spoiler heavy examination of the ending of Tar.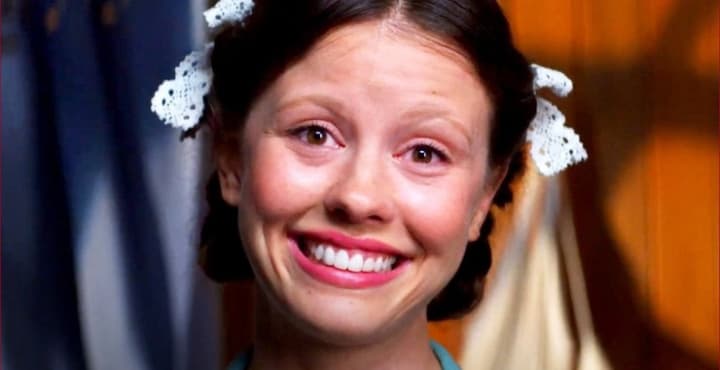 2. Pearl - Only one other movie gave me the kind of exhilarating thrill that I got while watching Pearl. Mia Goth's spectacular performance is peppered with moments that not just any actor could pull off. She has major set pieces that, in the hands of a lesser performer, would simply not work. Her deep commitment to this role, her ability to slowly unravel Pearl as the story progresses toward horror is one of the greatest acting performances I've seen in some time. Were she not in the horror genre could not so easily write off her work as they have done during this awards season. For me, I will stand proudly by my opinion that her too the camera monologue late in the movie is some of the best, most chilling and exciting acting I've EVER seen. Click here for my full length review.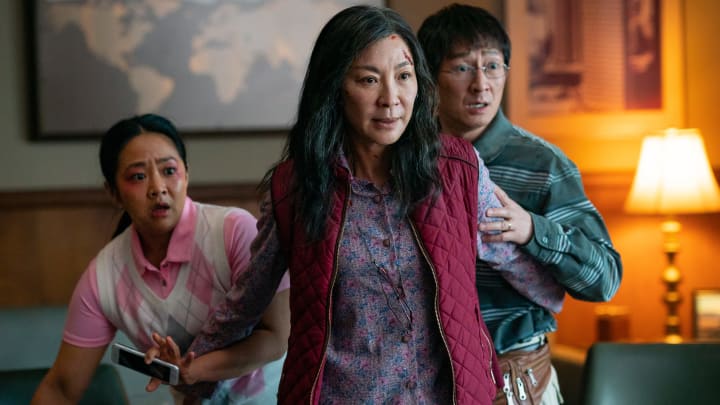 1. Everything Everywhere All at Once - It's become my favorite movie of all time. Simply, no movie I have seen in my 46 years on Earth spoke to me the way that Everything Everywhere All at Once has. It's a story about life and death, suicidal ideation and family. It's also a movie where dildos and hot dog fingers and googly eyes each have prominent roles to play. At the heart is a bagel with everything on it and it is absolutely devastating in the meaning the filmmakers invest in it. The Daniels, Daniel Kwan and Daniel Scheinert demonstrate a mastery of film form while also having a wild imagination, a bizarre sense of humor and a core of loving heart. I adore this movie.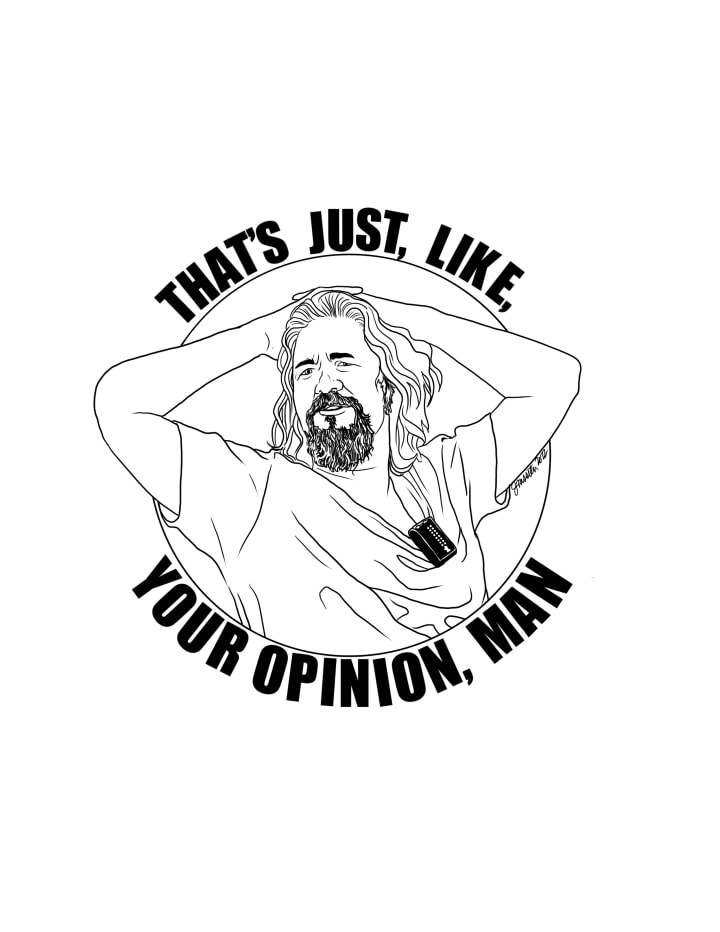 Find my archive of more than 20 years and nearly 2000 movie reviews at SeanattheMovies.blogspot.com. Find my modern review archive on my Vocal profile, linked here. Follow me on Twitter at PodcastSean. Follow the archive blog on Twitter at SeanattheMovies. Listen to me talk about movies on the Everyone's a Critic Movie Review Podcast. If you have enjoyed what you have read, consider subscribing to my work here on Vocal. If you'd like to support my writing you can do so by making a monthly pledge or by leaving a one-time tip. Thanks!
About the Creator
Hello, my name is Sean Patrick He/Him, and I am a film critic and podcast host for Everyone's a Critic Movie Review Podcast. I am a voting member of the Broadcast Film Critics Association, the group behind the annual Critics Choice Awards.
Reader insights
Outstanding
Excellent work. Looking forward to reading more!
Top insights
Easy to read and follow

Well-structured & engaging content

Expert insights and opinions

Arguments were carefully researched and presented

Eye opening

Niche topic & fresh perspectives
Heartfelt and relatable

The story invoked strong personal emotions

Masterful proofreading

Zero grammar & spelling mistakes

On-point and relevant

Writing reflected the title & theme
Add your insights