Movie Review: Alex Garland's 'Men'
Men is yet another extraordinary film from Director Alex Gardland.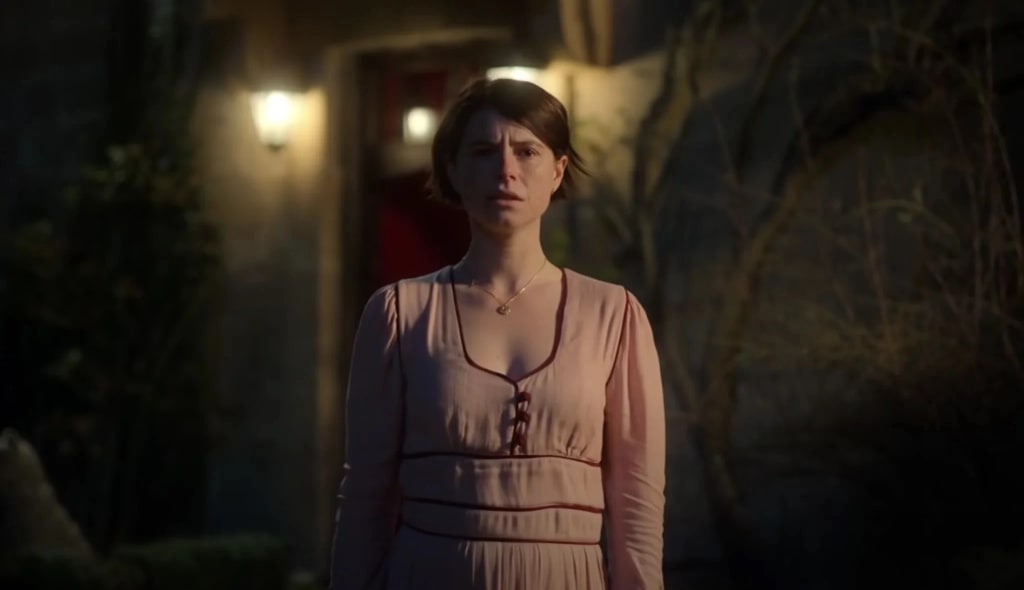 Alex Garland is a remarkable director. From the flawlessly composed shots to the immaculate production design, to the unsettling storytelling, Garland has a most unique sensibility. For his latest effort, Men, starring Jessie Buckley, Garland's craftsmanship is as exceptional as his story is layered and disturbing. Examining misogyny, both external and internalized, as only he sees it, Garland has delivered a film that is more than the equal of his first two extraordinary films.
Harper (Jessie Buckley) just wants a little peace and quiet. She's rented a large cottage in the English countryside for a quiet place to recover from the end of her marriage. Bluntly speaking, Harper's husband, James, played by Paapa Essiedu, took his own life after Harper told him she was divorcing him. James pulled no punches in telling Harper that he was going to kill himself if she divorced him, and then he did it.
Incels, Men's Rights, and Most YouTube Comments Sections
Of course, that's not Harper's fault but it's not hard to imagine angry, bitter men who would blame her. If you've ever read about Incel Culture or the horror that is the Men's Rights Movement, these men exist and their toxic stink permeates the fringe of our society. That toxic stink enters the movie Men in the form of Geoffrey (Rory Kinnear), the owner of the Cottage that Harper is renting. Geoffrey appears normal enough but as his face keeps popping up on the faces of every man Harper meets, that slightly pudgy, moist face takes on a more and more sinister air.
The first sign of something awful emerging around Harper comes when a dirty, bleeding, naked man, Kinnear, tries to force his way into her cottage. Harper had seen this same nude and terrifying man the day before while walking in the woods. It's clear to her that he's dangerous but a police officer tells her that's not enough to keep the naked creep in jail. He will be back. Meanwhile, Harper has an agonizing encounter a local Vicar, also Rory Kinnear. After seeing Harper crying in his church, the Vicar gets her to talk about her husband and then blames Harper for husband's suicide. The lie that Harper has guilt or fault in her husband's suicide is at the core of Men.
A Worthy Heir to David Cronenberg
Fans of David Cronenberg will find Men to be a terrific heir to the body horror legend Cronenberg began. The body horror of Men in the final act is going to be divisive for audiences. Either you love it or you leave and demand your money back. I found it stomach turning but also a pitch perfect example of the theme of the movie, a theme I won't undermine by explaining it. Some will tell you that the film doesn't nail its point home, I completely disagree with that. The metaphoric meaning of the final act of body horror in Men is both simple and rich with meaning.
Every frame of Men is gorgeous, perfectly composed. Alex Garland and cinematographer Rob Hardy bring an unsettling symmetry to their compositions. When that perfect symmetry is broken by an angle, by the movement of the camera, or something terrifying entering the frame, it's incredibly effective. As Garland did in both Ex Machina and Annihilation, he makes a bucolic, pastoral setting seem threatening or, at least, foreboding while never making it any less beautiful. It's intimidatingly perfect. It's as if the beauty of the forest is too perfect, too serene.
Visual and Story Symmetry
Similar to the look of the film, Garland's story in Men is also symmetrical. Even as the flashbacks in Men unfold out of order, they fit perfectly into the overall narrative. The contemporary narrative in the cottage unfolds in a linear fashion, only broken up by the flashbacks but all of it makes perfect sense in the end. I completely understand anyone who found the movie hard to follow or felt that the metaphor was either obtuse or too simple. For me, I found it puzzling until it fell into place for me, hours after I saw the film.
As someone who is often accused of over-thinking the movie, see my recent review of Chip N' Dale Rescue Rangers, I love puzzling over a movie. I like to parse the meaning and Alex Garland rewards that sensibility with a movie that is both compelling and that invites you to find your own meaning. On top of that, Men is stunningly weird suspenseful, gory and gross and yet deliberate and thoughtful. Men is one of the best of 2022.
Men opened in theaters nationwide on May 20th, 2022.
movie review
About the author
Hello, my name is Sean Patrick He/Him, and I am a film critic and podcast host for Everyone's a Critic Movie Review Podcast. I am a voting member of the Broadcast Film Critics Association, the group behind the annual Critics Choice Awards.
Reader insights
Be the first to share your insights about this piece.
Add your insights