Movie Review: 'Nocturna Side A' and 'Nocturna Side B'
Two movies, two different perspectives of life and the afterlife in Gonzalo Calzada's 'Nocturna Side A' and 'Nocturna Side B'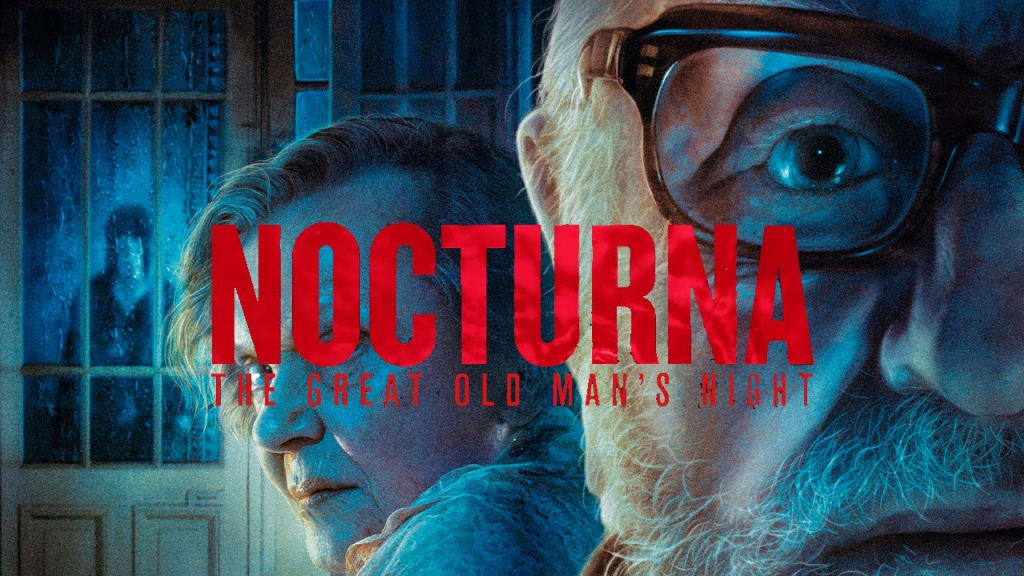 After watching Noctura Side A and Nocturna Side B, I sent a message to my Everyone's a Critic Movie Review Podcast Co-Host, Bob Zerull, that indicated what I had watched and that I would have trouble sleeping that night. So haunting, engrossing, and agonizing is the Side A-Side B duo of Nocturna movies in their psychological horrors and soul aching sadness that I was unsure I was capable of sleep anymore. Nocturna Side A and Nocturna Side B are the kind of movies that etch themselves into your subconscious.
Nocturna Side A subtitled The Great Old Man's Night stars Pepe Soriano as Ulises, a 100 year old man living the last day of his life. It's never stated for sure that this is the last day of Ulises life but, context clues, visual and aural, hint at the fact of Ulises approaching his final hours. A disembodied voice from an unseen television talks about dying elephants who develop the ability to see and communicate with dead ancestors as they themselves approach the final moments of life. How anyone would determine this about Elephants is unclear but it's also not important.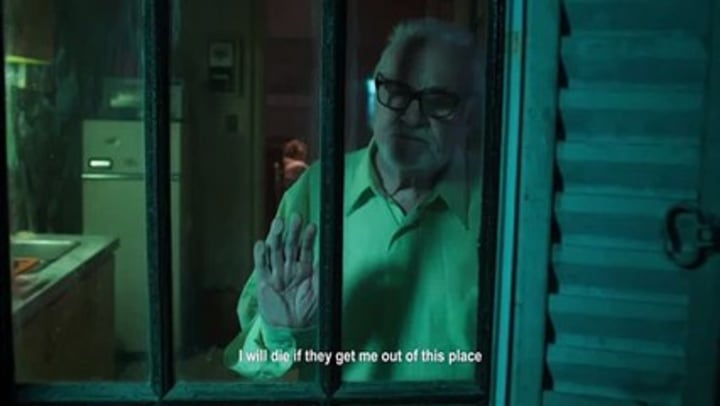 Elephant imagery heard and seen throughout Nocturna Side A is intended to evoke the aphorism 'an elephant never forgets.' Like an elephant, human beings don't so much forget the past as they get lost within it. At 100 years old, people assume that Ulises has lost his memory and he is certainly struggling to recall things. However, as the story continues, we watch as Ulises' memories recur and fade away in waves as do the emotions evoked by these memories in a sort of circular fashion, as if all memories exist at once and reappear in a sort of pattern. A permanent Deja vu.
Nocturna writer and director Gonzalo Calzada evokes the Nietzsche-ian idea that time is a flat circle by occasionally having Ulises go from being the elderly Pepe Soriano to young actor Jenaro Nouet. The young Ulises interacts with his wife, Dalia (Marilu Marini), in several striking scenes, including several where Dalia is also depicted as her child self, played by actress Mora Della Veccia. The scenes between husband and wife are fraught with terrible memories, recriminations and a struggle to recall the good times in between the sadness and boredom of a very long life.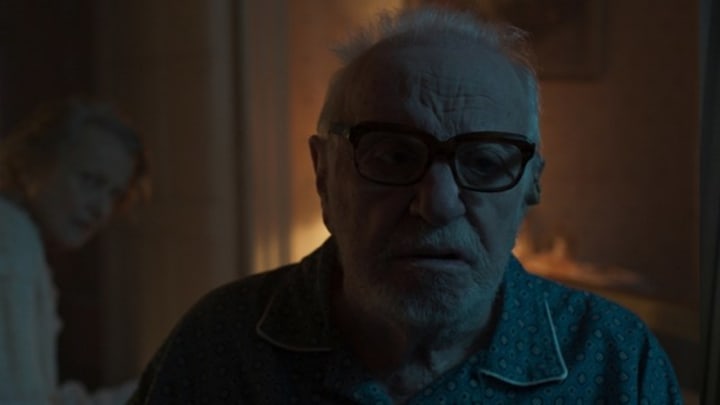 Amid the memories and struggles to remember simple, immediate things, Ulises is awakened in the middle of the night. His apartment building has been the subject of a series of break ins and the clamoring outside, in the courtyard of his apartment, leads Ulises to think someone is breaking in. After the initial clattering outside, a wet and cold neighbor, Elena (Desiree Salgueiro), who lives upstairs from Ulises, comes to his door begging and pleading to be let inside. Elena becomes belligerent before seeming to vanish, replaced by the arrival of the building superintendent, Daniel (Lautoro Delgado).
Daniel needs access to Ulises' apartment for emergency workers who are responding to a reported suicide. On the patio outside of Ulises' apartment is the body of Elena. How is this possible when she was just at Ulises door mere moments before is part of the evocation of a living purgatory, a transitory place between life and death. Ulises is only beginning to see this afterlife and part of his final journey is confronting the idea of a life unfinished via his interactions with Elena which are far from over with the discovery of her body.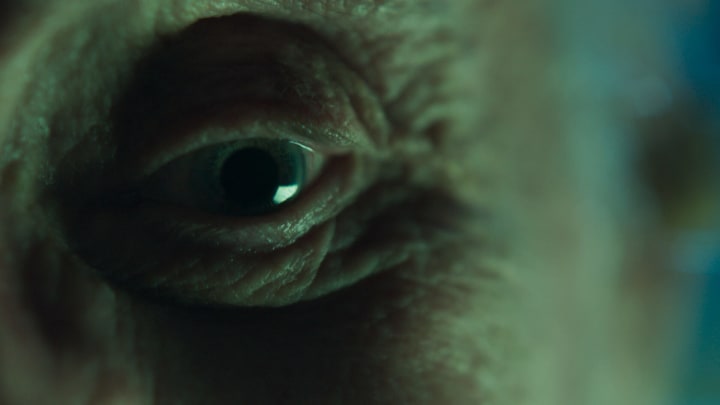 Nocturna Side B carries the subtitle Where Elephants Go to Die. This sequel, being released at the same time as Nocturna Side A, takes on the story of Nocturna from the perspective of the dead characters in Nocturna Side A, those witnessed by Ulises on the day of his death. Side B is filled with tremendous nightmare imagery, an atonal and haunting soundtrack, and an even more affecting and unsettling use of elephant imagery and sounds, their roars and growls cranked up to 11. It's yet another take on the power of memory and Nietzsche's time is a flat circle rendered as a form of anguished, Earthbound, purgatory.
Nocturna Side A and Nocturna Side B are deeply affecting horror movies. The images and ideas are potent, they burrow deep into your subconscious. The film begs uncomfortable and frightening questions about the nature of life, death, aging, and infirmity. Few films I have ever seen have been so effective in forcing me to confront my many fears about aging and the loss of control that can come with losing mental and physical capabilities. But the questions are also philosophical and emotional beyond just fear and anguish. Memories can be negative and positive, the most affecting memories recur on a regular basis, the circle of life, if you will.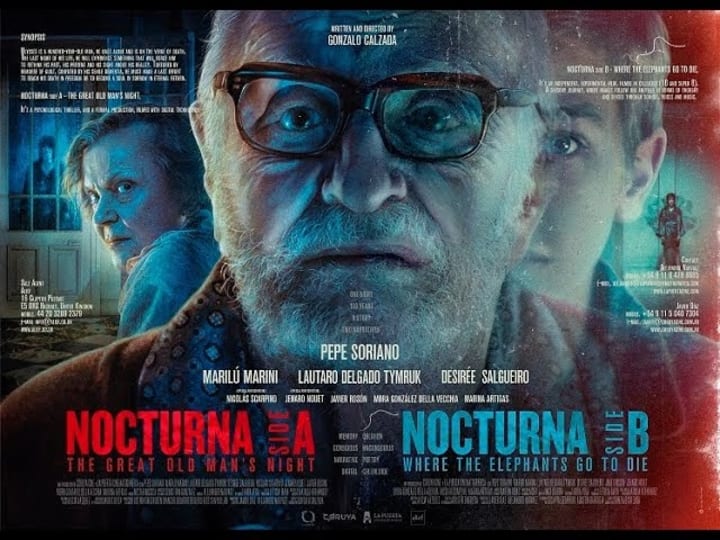 Time is a flat circle and Deja vu is a concept and a strange, abstract reality where anything can take you back to a moment in your life of great joy or great pain as if it were occurring all over again. The loss of a loved one can be evoked days or decades after their passing and our memories, no matter how cloudy, can feel like immediate, visceral spaces. I've called Nocturna Side A and Nocturna Side B horror movies but the term is an inaccurate shorthand for how rich, dense and thoughtful these films are while also carrying startling horror imagery that tingles the spine and raises the hairs on the neck while causing breath to be caught in your throat.
Nocturna Side A: The Great Old Man's Night and Nocturna Side B: Where Elephants Go to Die are now available on DVD and Digital Platforms everywhere as of January 18th, 2022.
movie review
About the author
Hello, my name is Sean Patrick He/Him, and I am a film critic and podcast host for Everyone's a Critic Movie Review Podcast. I am a voting member of the Broadcast Film Critics Association, the group behind the annual Critics Choice Awards.