Cinema Marte Dum Tak Review: A Tribute to Nontraditional Filmmaking
Cinema Marte Dum Tak Prime Video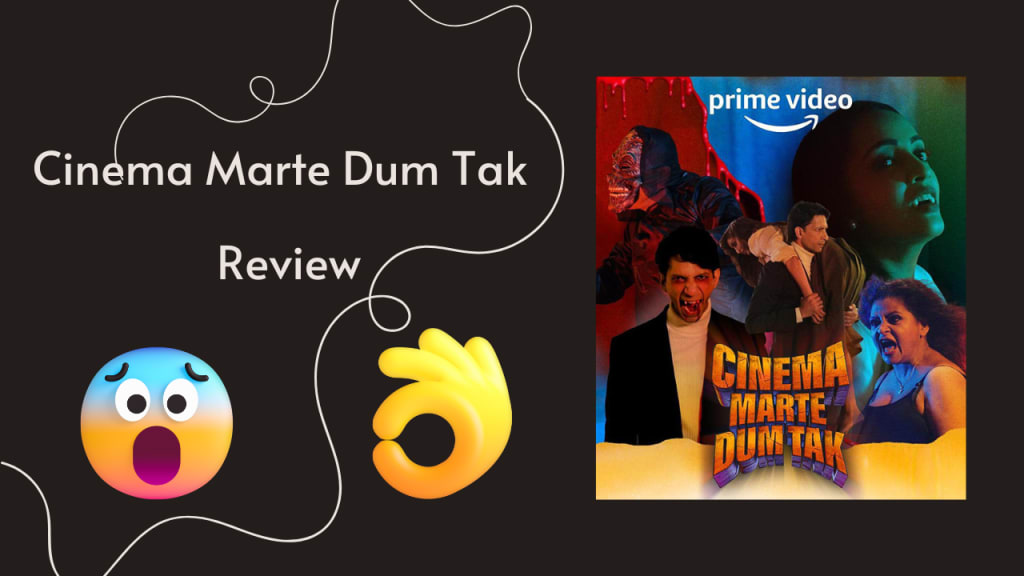 Cinema Marte Dum Tak Review
Cinema Marte Dum Tak Review: Cinema Marte Dum Tak is a six-part documentary series that follows filmmakers J. Neelam, Vinod Talwar, Kishan Shah, and Dilip Gulati as they return to directing films while paying homage to a bygone era.
Vasan Bala created the show, and the episodes are directed by Disha Rindani, Xulfee, and Kulish Kant Thakur.
Notably, the series contains several talking-head interviews with the filmmakers and their frequent collaborators. Arjun Kapoor makes a special appearance, as do Raza Murad, Mukesh Rishi, and Harish Patel.
Cinema Marte Dum Tak Review
If films like Gunda (1998) and Loha (1997) make you think of raunchy dialogues and over-the-top action sequences (most of which have become cult classics), you may have some context for this raw and real series about the unconventional side of Hindi cinema.
Furthermore, even if you have no idea about the lesser-known filmmaking sub-industry (within the industry itself), you are in for a passionate display of pulp movies.
Vasan Bala's encyclopaedic journey into the world of B-movies (a term you won't want to use after watching the series) transports you to an era of filmmaking that was specially curated for the mainstream's reluctant audience. The series stars notable figures from the late 1990s who breathed new life into the genre by changing the way films were made in general.
J Neelam, Vinod Talwar, Kishan Shah, and Dilip Gulati, four directors, make a comeback from their retired and semi-retired phases to make a short film using their tried - and - true methods and with no negotiations to their vision. The episode's plot follows a behind-the-scenes journey into their process and delves deep into their love for the profession.
More than the films themselves, the series focuses on the filmmakers' journeys, as they provide a comprehensive context for their personal lives and careers. The project itself begins with a fitting tribute to the mad love of filmmaking. And scales the path of their meteoric rise, record collections, and eventual industry demise.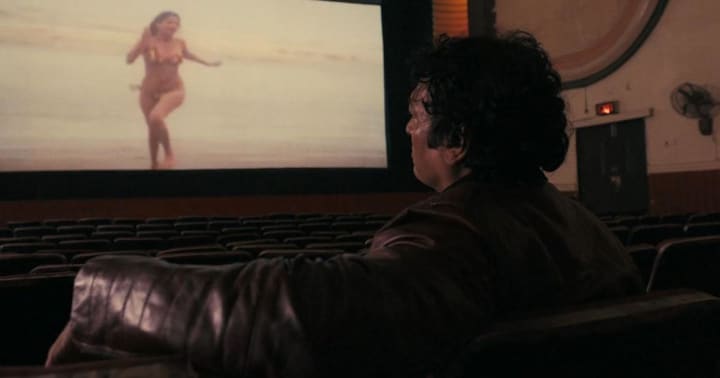 The series does an excellent task of informing viewers about films that are not explored in Wikipedia entries. And gives a thorough explanation for why they exist in the first place. It emphasises individuals', organisations', and mainstream functionaries' prejudices toward this parallel track of filmmaking, which feels like its own saga.
Moreover, you don't have to be a die-hard cinephile to connect with the series. All you need is a spark of curiosity, which will lead you into a world of trial and error. Overall, the series is stellar research that builds over time to produce several awe-inspiring moments.
Cinema Marte Dum Tak Cast
Vinod Talwar
Kishan Shah
Jaspal Neelam
Dilip Gulati
Cinema Marte Dum Tak Trailer
Final Thoughts on Cinema Marte Dum Tak
There is no reason for you to miss out on this unconventional ode. And miss out on a plethora of hardcore, raw, problematic, controversial, and one-of-a-kind cinematic genres.
Cinema Marte Dum Tak is available on Amazon Prime Video. Let us know what you think in the comments section below.
Are you looking for the best Netflix series to watch? Do you want to know which Netflix series have received the most attention? If so, I recently published a post titled "Top 10 Most-Watched Netflix Series," which lists the top ten most watched web series on Netflix. So, if you're curious about which shows have received the most attention, make sure to read this post.
And a few days ago, I wrote about topics like "Series Like Vikings and Game of Thrones," "Movies to Watch Alone Without Parents," and "Taaza Khabar Ending Explained" If you want, you can check out.
Reader insights
Be the first to share your insights about this piece.
Add your insights