Taaza Khabar Ending Explained: Will Vasant Die?
Taaza Khabar Web Series Explained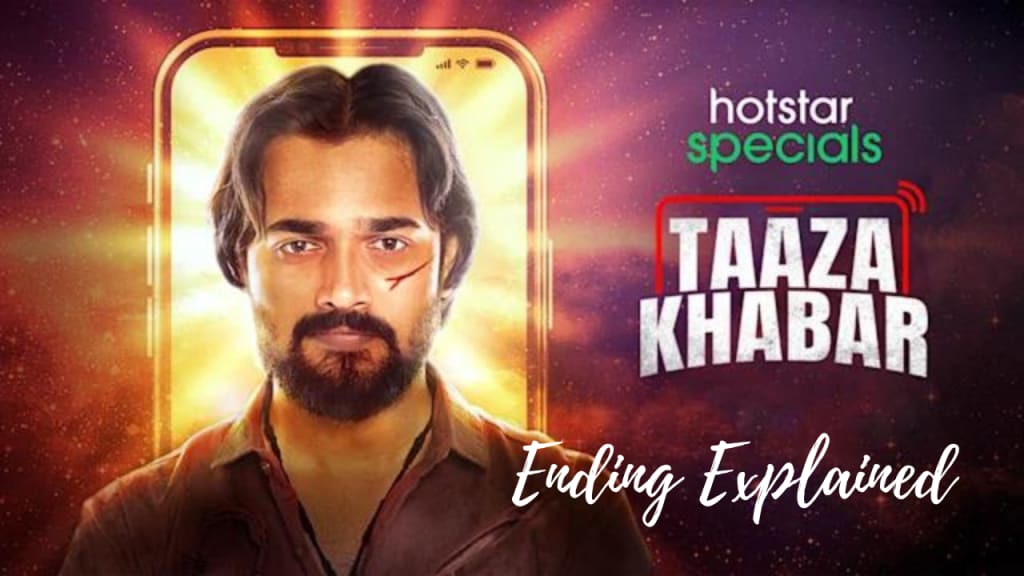 Taaza Khabar Ending Explained
Finally, Bhuvan Bam's much-anticipated web series Taaza Khabar has been released on Disney Plus Hotstar; if you haven't seen it yet, I highly recommend you give it a try.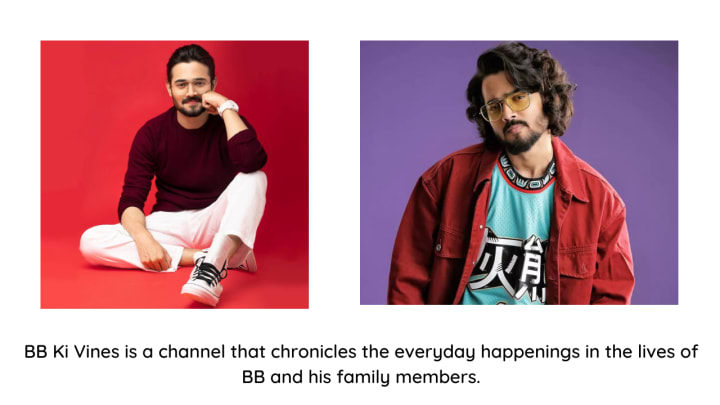 I'll start by giving you a brief introduction to Bhuvan Bam, in case you don't already know who he is. He is an Indian singer, songwriter, and writer who began his career on YouTube as a video creator in 2015.
And then slowly, through his talent, he achieved great heights.
Before talking about the ending of Taaza Khabar, I would recommend that you watch this series first and only then think about progressing further on this topic because there are going to be a lot of spoilers here.
Taaza Khabar Ending Explained
Vasant Gawade, played by Bhuvan Bam, loses respect for others when he becomes extremely wealthy and becomes addicted to money. He also loses understanding of his friends, family, and other people.
And all of these people have known Vasant since he was a child, when he used to collect money by sitting outside the toilet and handing it over here and there.
But as soon as Vasant started getting rich, he started feeling that he was God, and he himself told this to his wife Madhu in a scene.
While he had gotten a boon, that boon had already been imposed on his head, and that boon had also accepted his curse.
The best thing about this web series I found is that all the episodes present in it justify the title, and Taaza Khabar is the title of this web series, which justifies what it actually means, and that thing has been shown well.
In the ending, Vasant Gawade has escaped from everything, like match-fixing; he gets the policemen on his side, and even when his house is raided, the police get nothing.
So whatever investigation was done, it proved to be completely useless, and Vasant uses his mind very well in all these things, and along with that, he tells his team members that you are just my servants; follow my orders.
Vasant's friends do not like this, which is why he is doing it, and in the end, Vasant's mother also tells him that he has changed a lot and that almost all of his relationships are over.
Now Vasant is all alone.
Madhu tells him one more thing: that he can see the future but cannot change it. If you recall, his father was burned in an incident due to fire, which Vasant was aware of but did not take any action due to the lack of benefit. 
So Vasant can predict the things that will happen in the future in advance but cannot change the future completely; it is not in his hands to do so, and the director has shown this very well.
Vasant understands in the end that his boon has also become his curse, and he cries and goes to his old place, where he used to live and where he used to work.
When he goes to his house and sits near his father, only then does news come into his phone that Vasant Gawade has been murdered, upon which this web series ends.
My Predictions for Taaza Khabar Season 2
Now if season 2 of this series comes, then the question will arise: how will Vasant Gawade save himself because politicians are his enemies as well as policemen, and I don't think that even his friends will support him in this matter?
So Vasant Gawade has come to know his future, but now how he will survive it is the biggest thing.
In Taaza Khabar season 2, it will be shown that Vasant Gawade is running away from his future because he has come to know that he is going to be killed.
And whenever he gets the news of something happening in the future, there is a difference of about 9–10 hours before the incident.
Vasant will try his hardest in Season 2 to change this scenario in any way he can; how he will face this problem, how he will change his future, and whether he will be able to change or not, will be the biggest question.
It remains to be seen whether Vasant Gawade will be able to save himself or not when Taaza Khabar season 2 premieres.
By the way, what are you predicting from its second season? Do tell me in the comments.
Have a fantastic day!
Reader insights
Be the first to share your insights about this piece.
Add your insights