Book Review: "Albert and the Whale" by Philip Hoare
5/5 - an unconventional biography of an artist...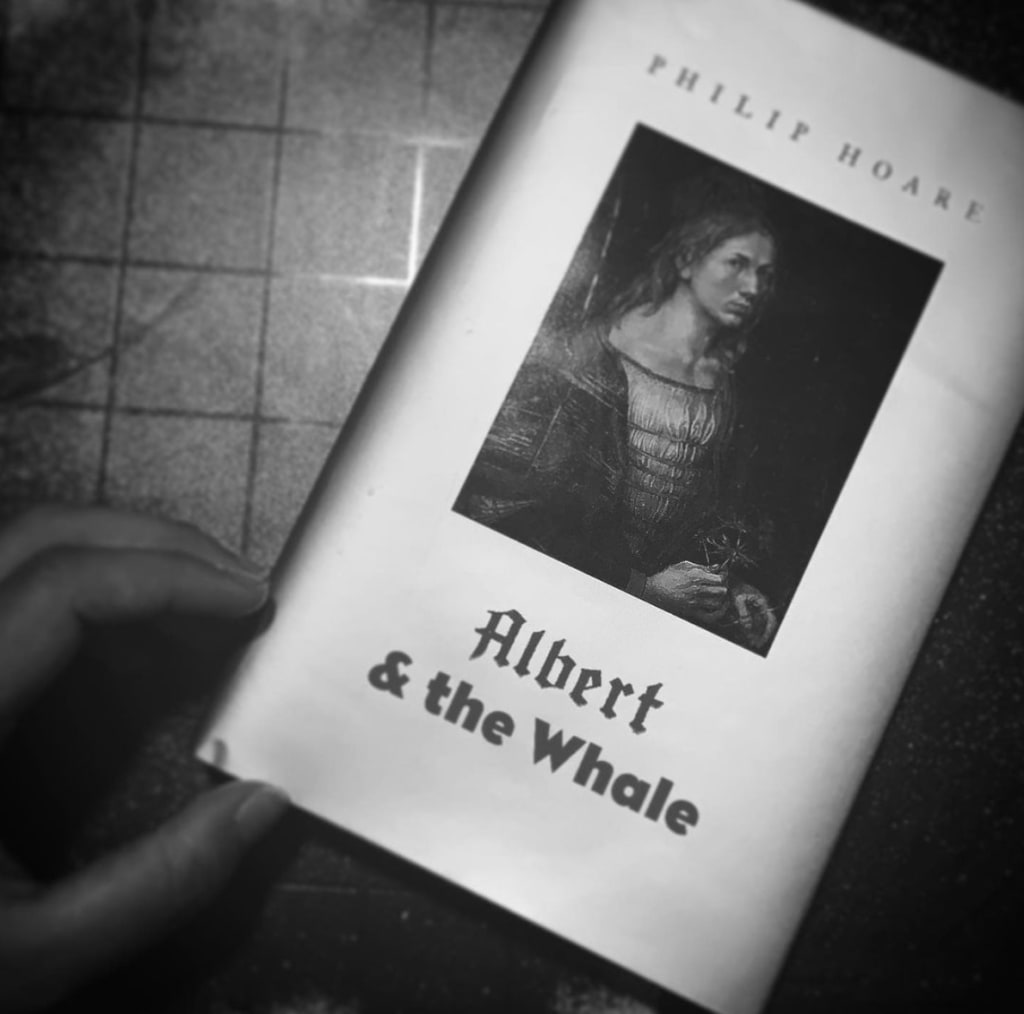 Sometimes, when you read a biography (especially when it is about someone quite far back into the previous centuries such as the teens) you are expecting a certain amount of difficulty in reading it as fact - you must instead read it as research. If the person is dead then you have to accept that something will be out of place or something will be missed or not investigated as much. When this happens, you have to step back and see how the writer fills it in, what the writer has investigated and why they have covered certain things and yet, not covered others as much or as well. In this case of this book, we have our artists - Dürer - and not only his life but the lives of those he took influence from and those who followed as well. The best thing about this book was learning about the entire world around him - it was a huge world in which many people influencers and influenced were involved and each component is important into the way in which we understand Dürer and his time period, art and life today. Honestly, not only did I think this book was pretty well-written for a biography but I also thought that had it been any longer, it probably would have been unbearable because of the way it weaves back and forth through history and artistic period.
When I started reading it, I have to admit I found it a bit difficult to follow not knowing a whole lot about Dürer apart from about three or four paintings that I had seen recreated as classic novel book covers. So, once I opened this book - I knew it was going to be a bit of a challenge. I found out about the book in one of the newest editions of "The New Yorker" and so, when I looked through the 'briefly noted' section, this popped up to me as a really interesting read. I had to have it no matter how hard it was going to be to read and keep up with.
My favourite chapter was possibly based on one of Dürer's most famous paintings: his self portrait at the age of twenty-eight. It appears as the front cover to the Oxford World's Classics edition of Christopher Marlowe's "Dr. Faustus". It talks about Dürer more personally and therefore, we get to learn more about the man behind the portrait. But there is also something mystical about the portrait that the book speaks of, something almost dark and cursed but at the same time it draws you in, it throws you back out of the darkness again. It is something, as I would say, like Faust himself and the myth of Faust from even before Marlowe is also discussed in one of the chapters in the book as the myth of Faust being of some importance to Dürer and some importance to the way in which that mystical culture developed.
There are so many things to learn from this book about his art, his life and what became of the paintings he did. When it comes to how Marlowe wrote Faustus and how Dürer too was interested in the mystical quality of the Faust myth, I found that this was the part of the book that was the best written. As we came towards the latter years of the life of the artist, there were definitely some better qualities when speaking about the way in which legacy impacts the human being and how they are known soon into the future and beyond. When it comes to Dürer though, I think he should be fairly happy about his legacy now that someone has written a book like this about him.

Annie Kapur
Film and Writing (M.A)
(she/her/hers)
Focus in Film: Adaptation from Literature, Horror Filmmaking Styles and Auteur Cinema
Twitter: @AnnieApprox
IG: @AnnieApproximately
See all posts by Annie Kapur →