Book Review: "Touring the Land of the Dead" by Maki Kashimada
5/5 - a woman in crisis...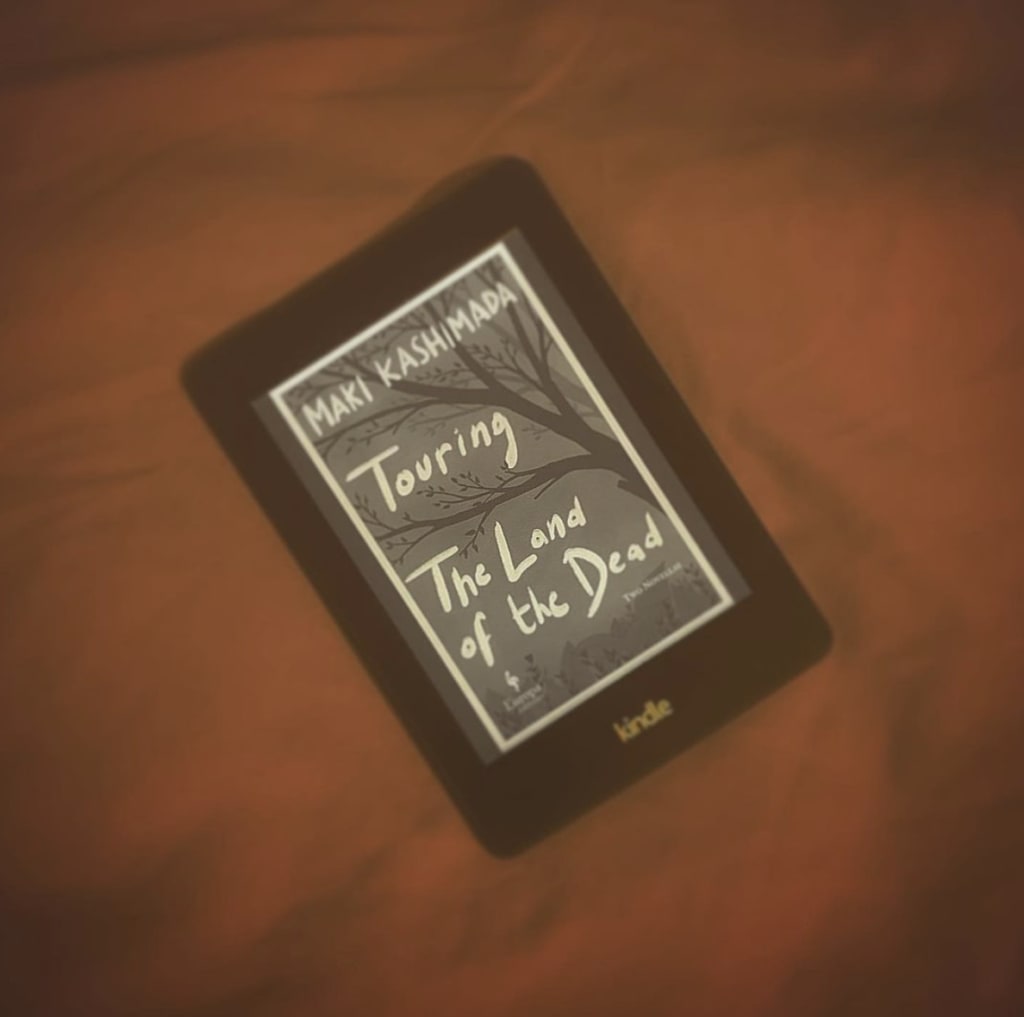 Some of the books I read can be quite upsetting though not a lot physically happens. The last book I read that was like this has to be some of the feminist Greek myth analytics I have been reading. Seeing how unfairly women are treated in Ancient Greek Myth really made me rethinking my stance on this literature and expanded my worldview of mythology all around. But, when it comes to dealing with death and/or Illness, there are not a great number of books in my peripheral that I have read in the last year or so. I think that there a requirement for modernist illness literature because the world is becoming more obsessed with perfection - imperfection needs to be represented especially in difference through people and the way we cannot control who we are or whether we are to get very sick in the near future. Many people have difficulties with their illnesses and feel as if they are a burden towards others. This book really does investigate some aspects of that in the midst of it being about this strange modernist love which almost seems completely lacking in romance and is almost entirely platonic from time to time.
"Touring the Land of the Dead" is one hell of a book. In the beginning, it details a woman who married a man whom she loved dearly and absolutely. But, some time into their marriage he began to get hospitalised over and over and over until he was too sick and disabled to do anything at all anymore. She stood by him and now, she wanders around trying to make the most out of the situation. When a surgery comes along and though it is untested and brand new, the husband jumps to the idea of having it in order to lift the burden from his wife and, his wife who is unsure urges him to think about it. But he is strong in his resolve and wants the surgery at any cost he can get it.
The book is written as if it is supposed to be about a strong couple in the worst time of their marriage as the boat rocks from side to side. But instead, it is written as if it is flat and that this stuff is very and perfectly normal. This is one thing I thought was amazing about this book. The act of sticking by someone is not taken to an 'extreme act' of kindness, but is viewed as a basic human action. Though it may not be in our society anymore, this is something that is refreshing.
Though the book is dark and the atmosphere at times can be very, very dull and dreary - there is a relevance to it. The book's topic runs around a woman who has basically had all the life sucked out of her, she is flat, she is like a walking corpse. But she tries her best and she tries if she requires to try. She resonates as tired and lacking but she continues anyway. There is something that seems very sad about that but there is also something that is very inspiring about it too.
I think that this book certainly shows us the modern marriage that is imperfect with a hint of absolute irony about our own modern day and the lacklustre appeal of marriage. The imperfection, the selflessness, the strange language of death and destruction, there is something in this book that hits every note of modernist and post-modernism and all of them are pretty damn good. From the concept to the writing style, I cannot fault this text.
literature
Film and Writing (M.A)
125K+ Reads on Vocal
IG: @AnnieApproximately
Pronouns: (she/her/hers)