20 Books of 2020 (Pt. 5)
Numbers 81-100
There are many books that have wet my literary appetite this year and if you don't know the point of this article already, let me explain it to you. First of all, the main point of this article is to document my reading. Second, it is to provide you with what I am reading so that you may get some ideas for your own TBR. Thirdly, it is because last year - I made an article of my reading at the end of the year and well, if I'm on 100 now then you can only imagine what it looked like. It was horrifying. Anyways, let us now continue to split it into 20s and go through it as so. If you haven't read the previous sections then check these out here:
Part 1: https://vocal.media/geeks/my-first-20-books-of-2020
Part 2: https://vocal.media/geeks/20-books-of-2020-part-2
Part 3: https://vocal.media/geeks/20-books-of-2020-part-3
Part 4: https://vocal.media/geeks/20-books-of-2020-pt-4
I hope you enjoy these lists and most of all, get some reading material out of them. The best thing about these lists though is that I get to share my reading hopefully, with someone who cares. As I've explained before, I love to read and well, I read almost constantly. I love books and I love everything about them.
This year, I'm looking at reading more autobiographies because I'm wanting to read people telling their own stories so that, in the future, I can write my own. I like reading on what people say about themselves because it really makes you see things through their own eyes about the way they lived. For example, the greatest autobiography ever in my opinion is "My Autobiography" by Sir Charlie Chaplin. Another great on is "The Autobiography of Malcolm X" by Malcolm X. Both are two completely different things and yet both are amazing. Daniel Day-Lewis, we are waiting my friend, waiting patiently.
Here's something I like to do that you may want to check out: I like reading non-fiction and then going to the 'further reading' section and reading some of the books on that list if I liked the current book in question. It really is a lot of fun.
Here, we're going to have a look at the next twenty books I've read, which are numbers 81 through to 100. I'm glad we've finally reached 100 and as a celebration of this - I will be doing another list of my favourite ten books of all time.
So, if you want to visit that - it'll be out soon!
Check this out then, here's part 5 of the series:
81. Me by Elton John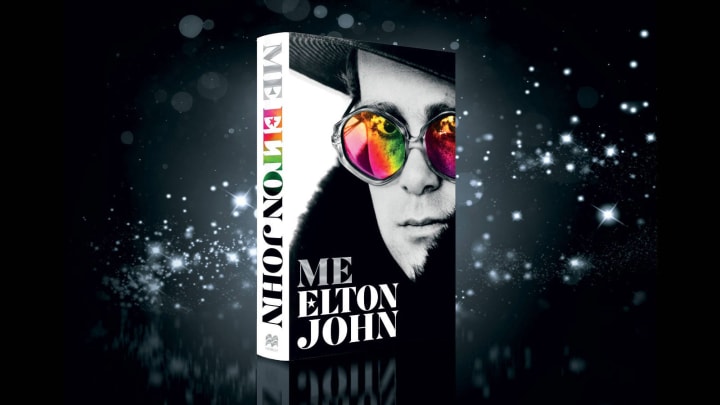 Elton John was one of my idols when I was younger. I grew up from a very young age (around 4) as a piano player and, by my teens, was the best piano player in a while. I worked for the junior orchestra because I played the flute too and by the age of 11, I was doing my own concerts and composing my own music. Elton John's autobiography was something I was interested in reading from when it came out and so... I didn't. I couldn't afford the book at first and so, I had to wait and save up until I found it in the CostCo (a cash and carry) and so, it was a reduced price (yay!). I really, really, really enjoyed it mainly because when you read it, you can hear Elton John reading it to you whilst playing the piano. I may not seem like an Elton John fan, and I definitely am not too pissed about the movie Rocketman, but if you don't think I'd sell my Freddie-Mercury-esque teeth to hear him play "Tiny Dancer" to me, then you don't know me.
82. Tall Tales by Billy Connelly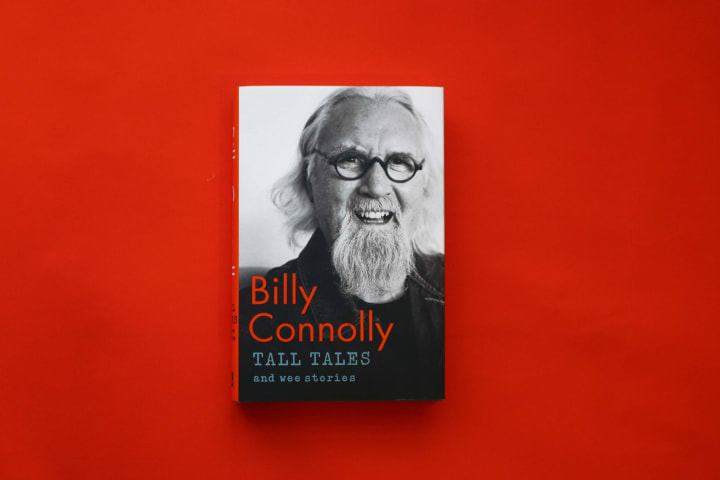 Billy Connelly is one of the funniest guys in all of human history if you ask me and well, reading his autobiography would've been the greatest thing ever again - if I had the money to buy it earlier and nearer to the release date. I'm not going to lie, this book kept me up at night because it was really funny and when you read it, you can feel all the jokes. There's not only jokes though, there is an incredible story behind it as well. There's a story about a self-made man who worked his damn ass off in writing his jokes and getting inspired. It is a book filled with the pure brilliance of entertainment and what it really is.
83. The Country Diary of an Edwardian Woman by Edith Holden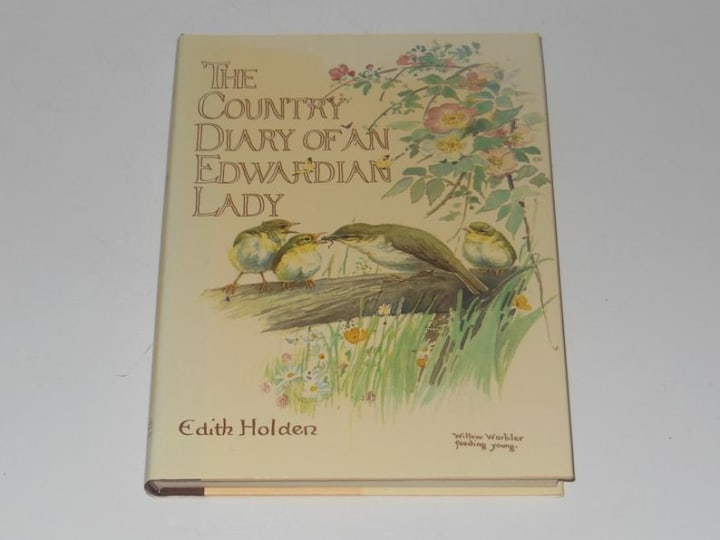 I loved reading this book so much because of the fact it was complete with drawings and images of which support the text. The woman who owns the diary has written extracts and poetry about various months including the images that support. The woman also writes about how much she likes the seasons and months, giving them colours and feelings and animate things of that kind. I really enjoyed reading this book, eating some chocolate almonds and drinking some rhubarb and custard milkshake. It was pretty much all I needed for that particular day. It was beautiful.
84. Horror: A Literary History by Xavier Aldana Reyes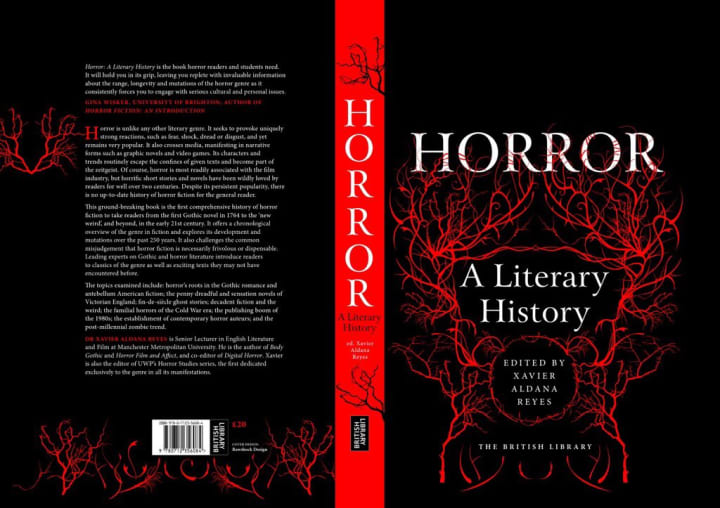 I really, really, really would've liked this book if it had appeared about four years ago when I needed it on my university UG course in which I was writing about horror films and literature a lot. This book was beautiful. I got it from the British Library for my birthday and I loved the way it looked. It is a black hardback and its massive in size. It has red twig-like leaves all over it and says "HORROR" in big, white, capitalised letters on the front. Inside, we get a timeline from the beginning in which we also get etymology, to the current times in which horror is getting some more attention in its resurgence. I not only enjoyed reading this, but now I've got a whole new reading list because of all the different book sources that were cited in this text!
85. Decadence: A Literary Anthology by Jon Crabb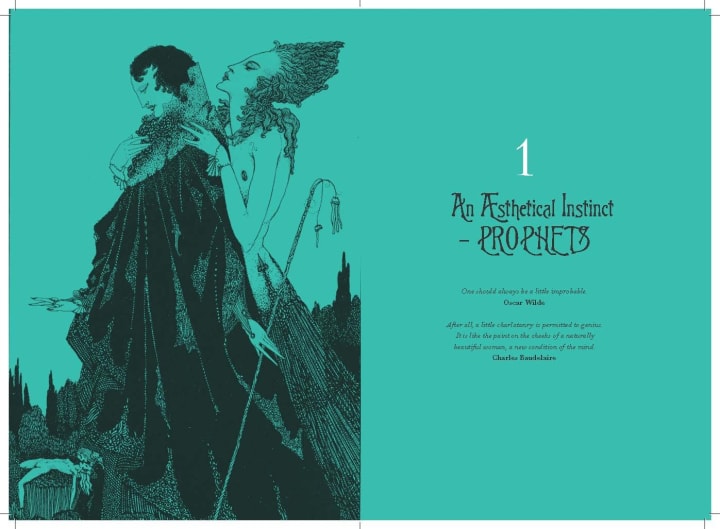 Even though I had already read many of the books mentioned in this anthology of decadence, I still enjoyed seeing them collated in the way they were. There are small introductions and a cool introduction at the beginning on the whole text. Again, even though I have read most of the texts included in the anthology, from the ones I haven't read - I've got a bunch of new reading material and I've got a bunch of new stuff to read from citations and sources. I loved the illustrations too, on each chapter page there is a full scale illustration and some quotation on decadence. This book was so much fun to read, you actually have no idea. Oh and I also picked this one up from the British Library as well.
86. Understanding a Photograph by John Berger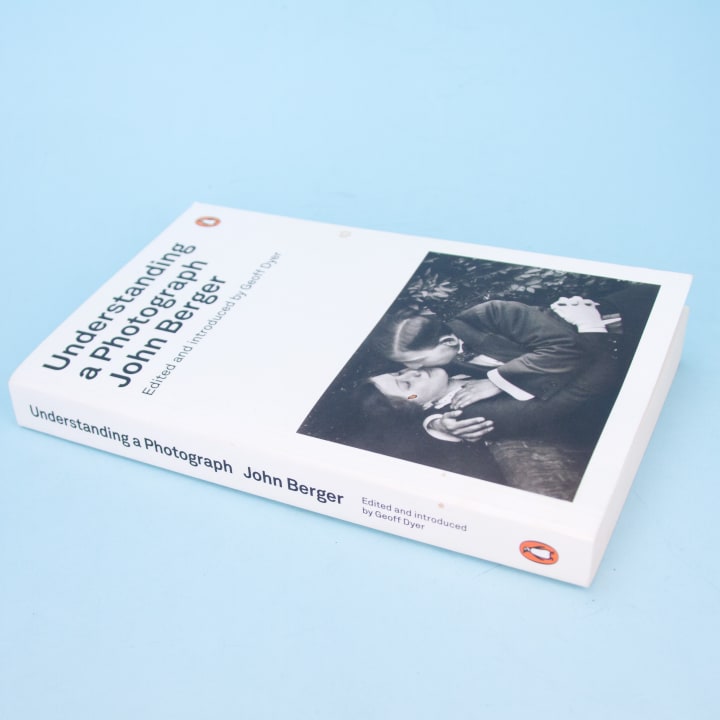 I love the books of John Berger because he goes into so much detail about the theories of why we take particular photographs and how we take certain photographs. There's something special about photographs and sometimes, we take them as something trivial. John Berger's argument is that every single photograph taken has some sort of social meaning. Whether it is a landscape photo or a photograph of a couple kissing, there is something very very special about every single photograph to ever exist. This book opened my eyes about the way they're taken, why they're taken, the history of them and how their viewed in the wider culture.
87. The Journals by Robert Falcon Scott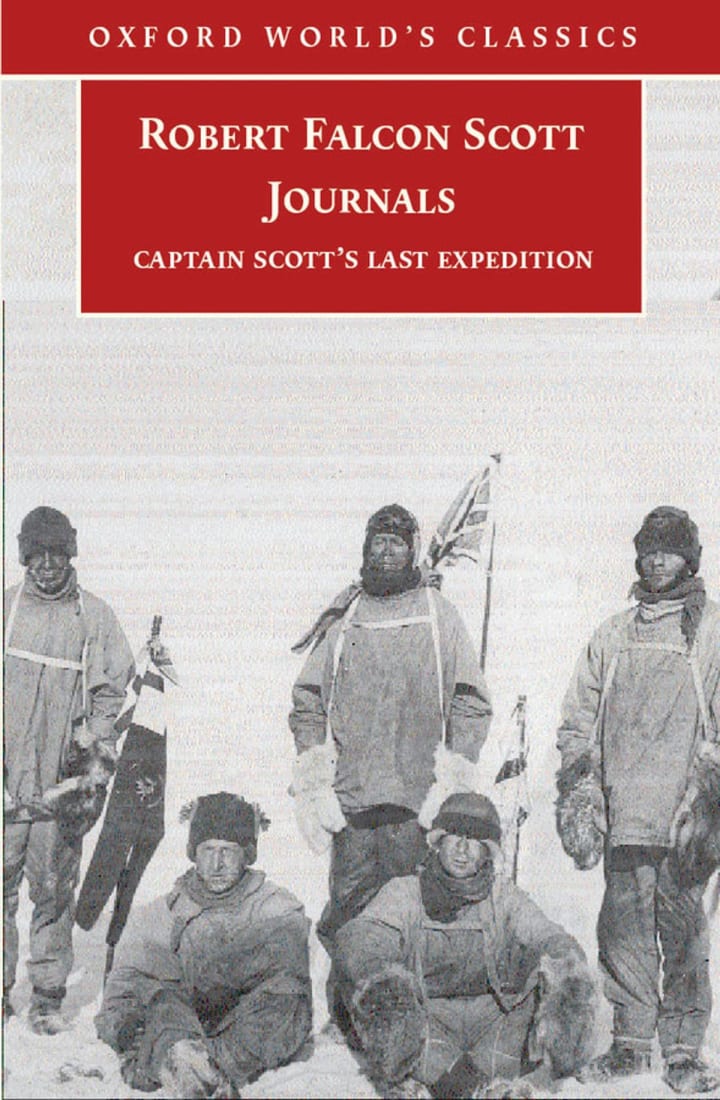 Robert Falcon Scott is possibly one of the greatest adventure heroes in all of human history. Alongside Ernest Shackleton, he is one of the main real-life adventurers that seems to be straight out of the storybooks. Robert Falcon Scott and Ernest Shackleton went to the South Pole and were the first people to get there. As I've said, alongside Shackleton's book "South", this is a great book to read because seriously, you'll never read a more realistic adventure because it isn't really all about heroism - sometimes it's just about survival. This book's perspective on survival is all too real because you need to remember that everything in this book actually happened to real people. That is the thing that sends shivers down you, whether you're in the South Pole or not.
88. Capital Crimes ed. by Martin Edwards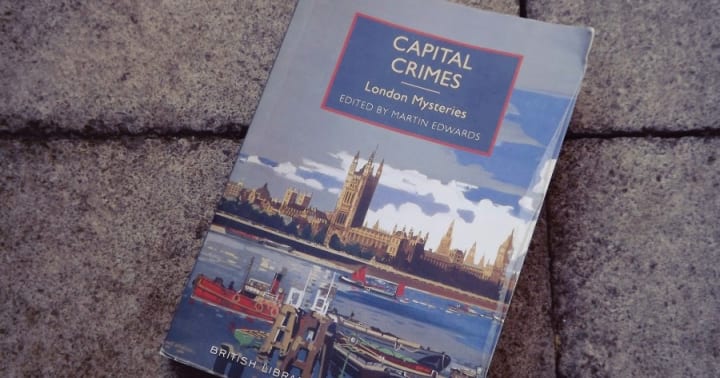 This is possibly one of the better books on crime and thriller because it goes back to the roots of crime in the late 19th and early to mid-20th century. From the foggy and cloudy atmospheres of the shady sides of London to the great landmarks that we love and know - the crimes of London are always a fascination to read about. London is a great city and well, for someone who lives in England - London is always the cultural city only an hour away in which things are still undiscovered and unknown. Some things remain in the shadows.
89. Post Office by Charles Bukowski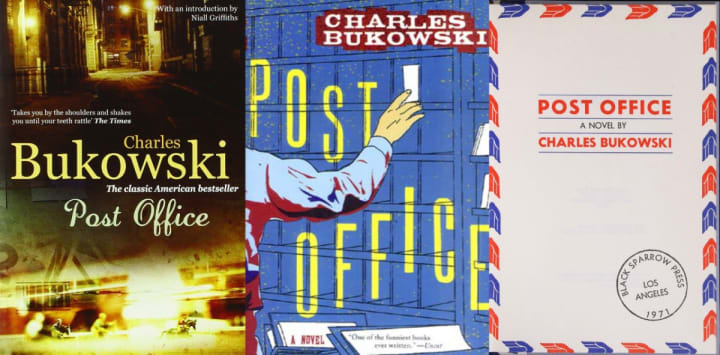 Charles Bukowski is one amazing writer, filled with images of the mundane and damn near depressing, even when Bukowski writes a sex scene, it seems depressing and filled with spacial blindness, infidelity and the sheer scent of sadness in every sense of the word. When reading "Post Office" I realised that even though a lot of the chapters are short, I enjoyed the way in which Bukowski shows us images and glances of a life rather than long, drawn out narratives. It seems to me that it is easier for him to flesh out the small images and mass emotions this way. I have yet to experience something so filled with the strangeness of being human that makes you pinch your skin and realise that you're just like everyone else - just worse. Be that as it may, underneath all the sadness, there is a satire of humanity that, when you're pinching yourself, makes you question whether you're really worse than everyone else...just because you read Bukowski. He really is the 'laureate of the American low-life..." (TIME Magazine)
90. L'Assommoir by Emile Zola
A brilliant book and my final Zola (unfortunately, I love this writer but this is the final book I've got to read by him and now it's all done) this is the tragic story of a woman of the working class, she opens her own laundrette in order to make some extra cash and yet, her repulsive husband drinks away her money. A metaphor for the pains of marriage in which the woman will work to the bone only to have the man ignore it and go on enjoying his life. This book is a brilliant analysis of the sexes and the difference between them in terms of work ethic and the way in which they perceive the meaning of marriage. It also shows the lower class in a time at which the lower class were not really written into books, of course this angered the upper class reading public. I say well done to Zola, I love making rich white people angry.
91. The Road to Oxiana by Robert Byron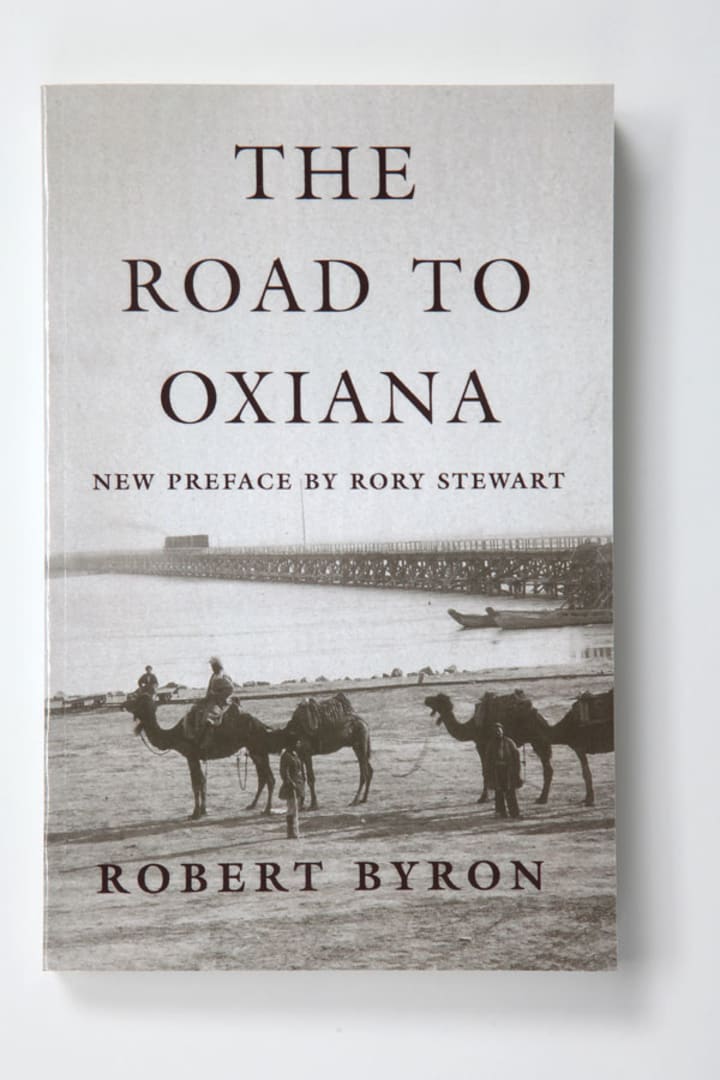 The Road to Oxiana is one of those great travel books which contains a range of different atmospheres and emotions. First of all we have the exoticism of a western human being going to an eastern country - so this is one of the great undertones of the book. We have the darkness of foreign countries through the great mystery that is bestowed upon the reader. On the other hand, we have the warmth that comes from the hot climates explored in the other regions of the earth hotter than the west. This book really opened my eyes concerning what people in the west think of other countries in different areas of the world. This would go really well with Edward Said's Orientalism. Again, I'm not saying this book is racist - but it's racist.
92. Danton's Death, Leonce and Lena and Woyzeck by George Buchner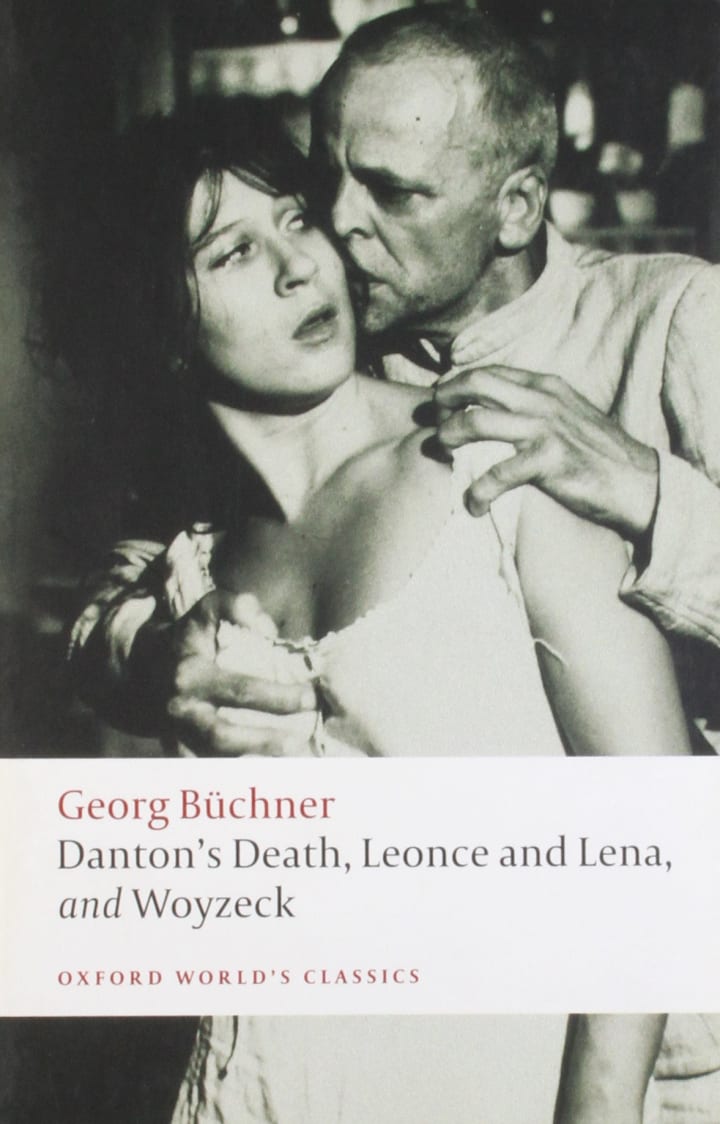 Three great satires in three different ways. Danton's Death is about the French Revolution in all its glory - giving an atmosphere and a look into some of the more political and effective aspects of one of the world's biggest civil wars. Then we have a satirical but melancholic comedy with aspects of political humour and yet, an underlying tone of darkness and finally, a satirical but political tragedy which is somewhat unfinished but still packs a great punch as being a brilliant piece of writing. The author died at the age of 23 in the midst of political turmoil, but left these works as a marking of his territory in political satire.
93. Unfree Speech by Joshua Wong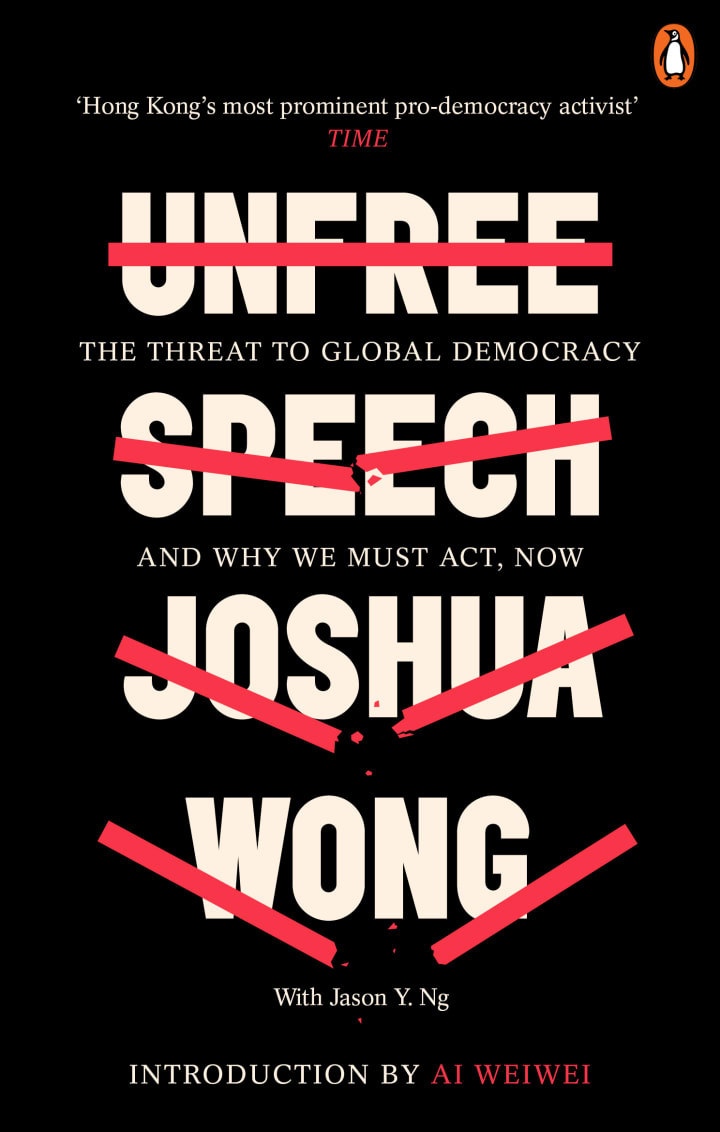 This book is split into three parts, each containing a stance on political activism with an importance on the state of Hong Kong. Written by a political prisoner, Joshua Wong is one of the young activists who are protecting the rights of people in Hong Kong at the height of a political meltdown. A massive concern for democracy, free speech and political freedom of the people, this book shows you exactly why this problem is not only getting worse, but why people like Joshua Wong are needed more than ever at this time in the world.
94. Caravaggio: The Complete Works by Sebastian Schutze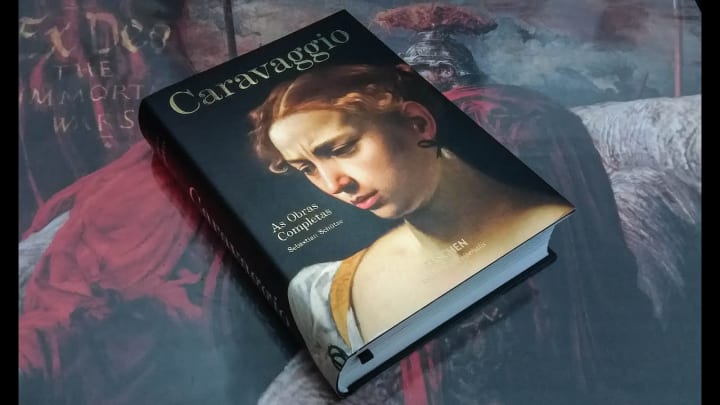 This book is about the life and works of Caravaggio and even though in my time, I've read a lot of books about Caravaggio, this one has to be the most detailed and the most linked to his works. I love Caravaggio and his art, he is to date, my favourite painter and this book really does split up his life correctly. Initially, we have his work in his early years, his family life and his education. We also have the way in which he migrated around Italy and what he got from his experiences. Caravaggio was also known for having a violent and explosive temper, but his work was always the best out of all the painters of Baroque Italy. Just check out this book and you'll see why. His artwork is beautiful.
95. Hollywood by Charles Bukowski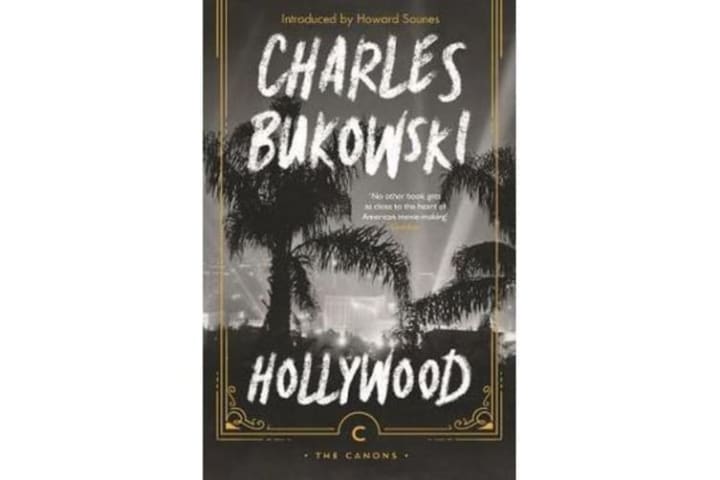 This book is basically like a book written by the combination of Jack Kerouac and Bret Easton Ellis. It is a near-perfect representation of Hollywood with the sexual deviance, the parties and the criminality rife within the community and considered as normal behaviour. A weird and strange mixture between what you think happens out there and what actually happens out there, it is 00 accurate in its portrayal of one of the world's most disgusting, vile, repulsive and morally lack cities.
96. Three Days Before the Shooting by Ralph Ellison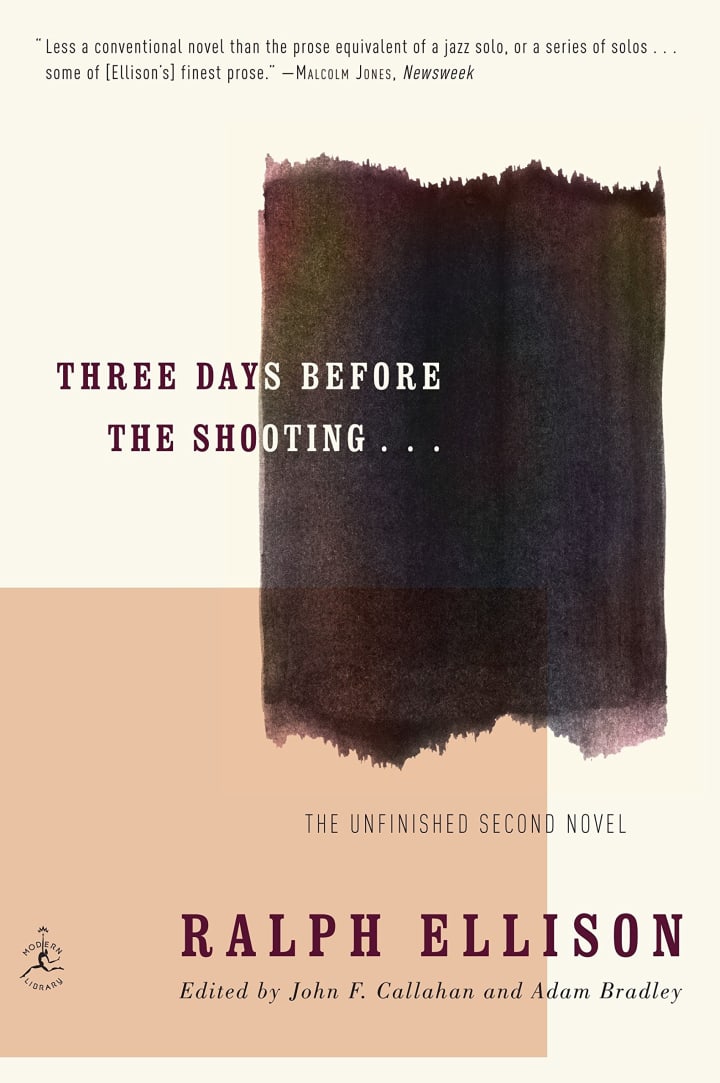 I read "Juneteenth" some time ago and since then I had been looking for the full version which I knew was called "Three Days Before the Shooting". When it comes to black civil right's literature, Ralph Ellison may not be the best author out there but this novel is basically one of the best.It is a fuller, richer version of the book "Juneteenth" and it has far more description, character and more story. Where I felt "Juneteenth" lacked through explanation, this book repairs through its massive descriptions and lengthy philosophical arguments.
97. The Haunted Life by Jack Kerouac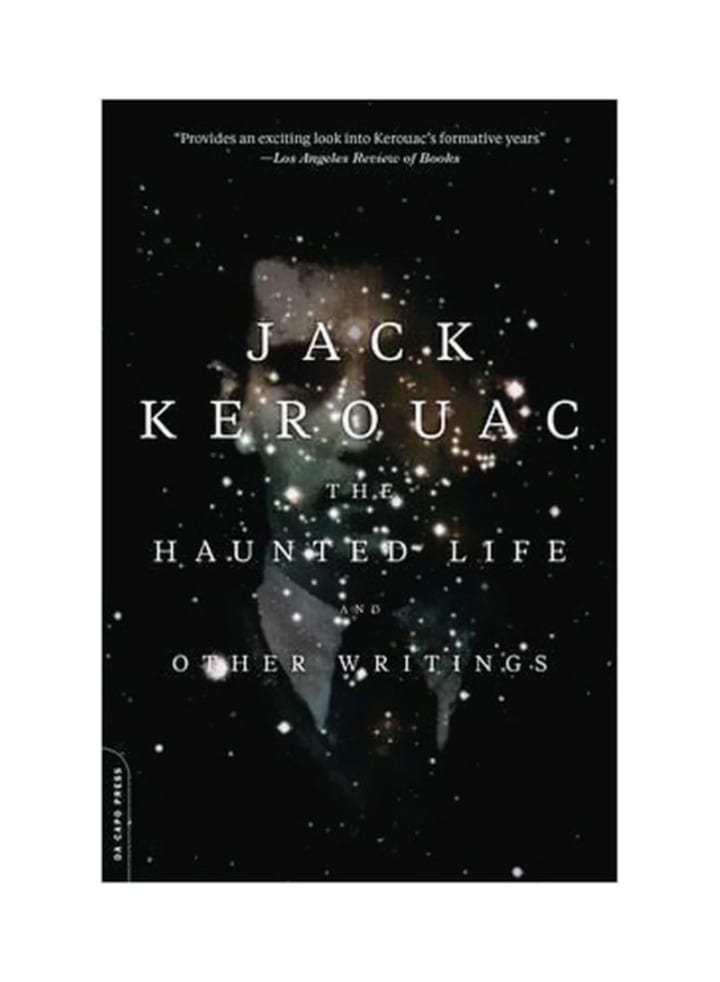 "The Haunted Life" by Jack Kerouac is one of the best books by the writer because it is far more intimate than the other of his writings, just like "The Sea is My Brother". This one has some incredible wordings in it, I was initially surprised by how short it was because of the fact it is Jack Kerouac and his writings are never really short. It reads like an early work but then has the autobiographical aspects of "The Sea is My Brother" and "The Town and the City". It's an amazing book and I recommend that every Kerouac fan needs it in their life.
98. Optimism Over Despair by Noam Chomsky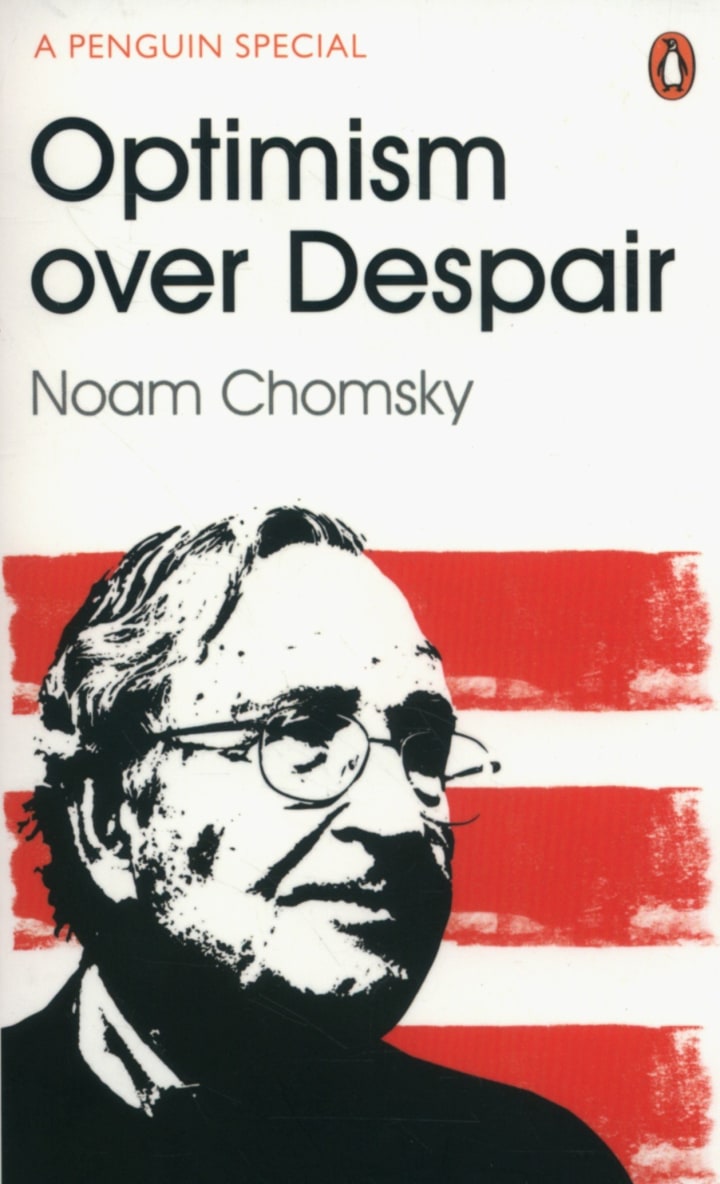 Preparation for tomorrow is very important and Noam Chomsky knows that. When I was reading this for the first time at school I didn't really enjoy it that much because you know, school makes everything boring. However, I read it just a few days ago and I loved it. It wasn't being taught to me or anything and I was allowed to read it at my own pace. There was so much to learn about the world and its language, how pessimism seems to make the world go around and how we need to be better at believing.
99. Bohemian Rhapsody: The Definitive Biography of Freddie Mercury by Lesley-Ann Jones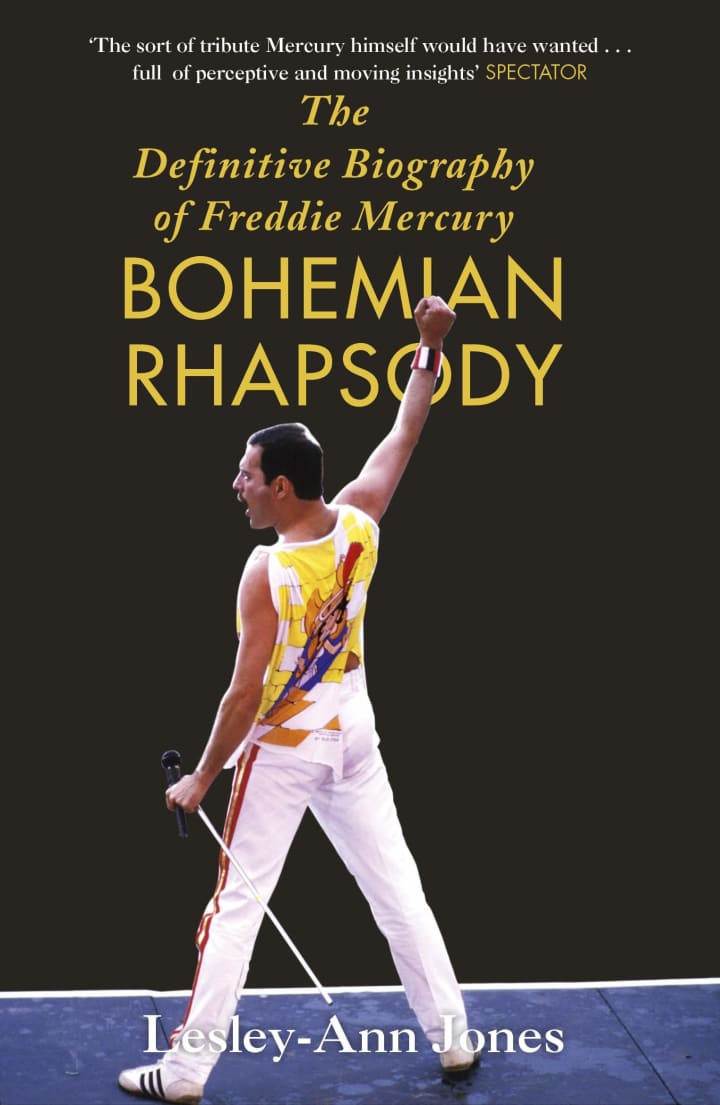 Freddie Mercury is one of the biggest musical icons of the 20th century and so, it is of prime importance that his story is told properly and thoroughly. From chapter 1 to the end of the book, the story tells the narrative very well, with the wit, charm and charisma of Queen's front man - normally referred to as the greatest performer of all time. It begins with Live Aid and then goes all the way back to Zanzibar and India, it then follows narrative until the unfortunate end of Freddie Mercury's life. I totally enjoyed this book because I think that Mercury's singing voice especially, is very much under-appreciated in the technical world. His harmonies are brilliant and his story is even better.
100. Book of Dreams by Jack Kerouac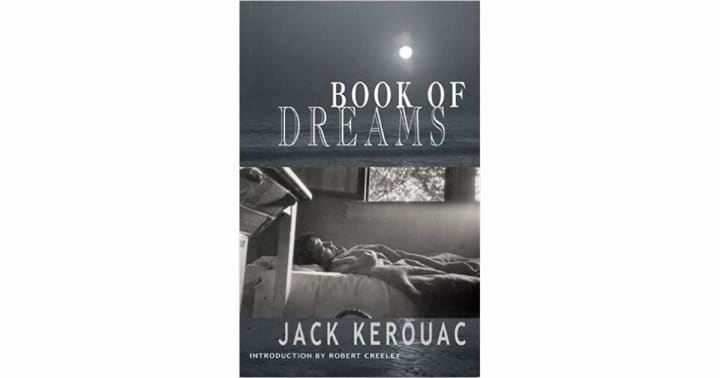 The dreams and tales of Jack Kerouac detail his more intimate and private of lives. Not really just a book of daydreams, it is rather a book of thoughts and private things that he has dreamt about. These dreams are purely psychological images and vary according to mood, time of day and people involved. There is a great amount of varying language use in order to set the tone and narrative for the piece. I feel like this is a very under-appreciated work and so, if everyone who likes Kerouac read it, then we would have more stuff that has been said critically and in opinion of it. It truly is a great underground work.