20 Books of 2020 (Part 2)
21-40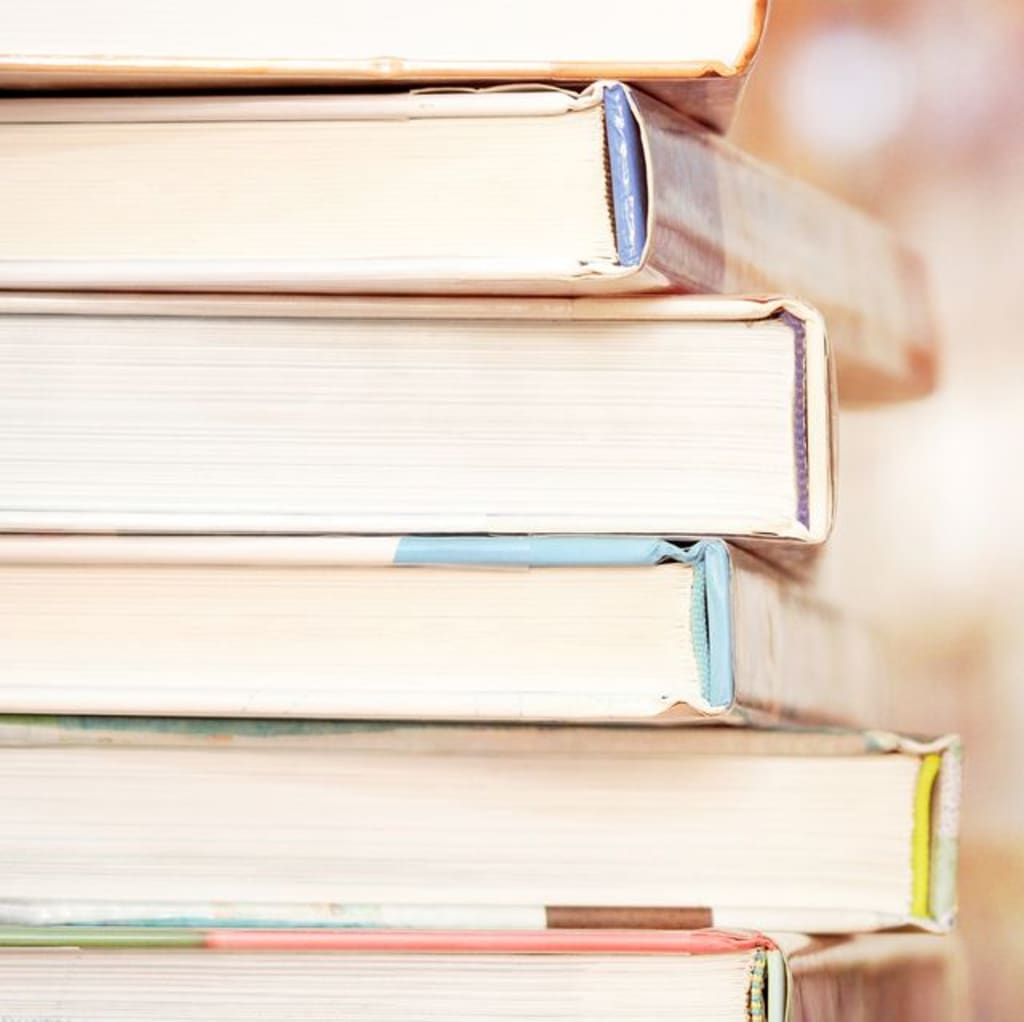 I have been up on my usual reading antics and I can tell you that part 2, numbers 21-40 is finished and we will be going through them just as we went through part 1 here: https://vocal.media/geeks/my-first-20-books-of-2020. So without me explaining too much I just want to say how I'm doing it 20 by 20 instead of shoving it all on at the end of the year and it adding up to 400 or something stupid like that and so here we are. You may see some surprises and you may not, but I'm trying to read wider into cultures now, so hopefully it's working. If you want to know more about my reading antics then follow my Instagram: @anniethebritindian. Also, if you could write me a message that you've seen the articles and that's why you're following that would be great.
So, here we go, here's the next twenty books on our list for 2020 -number 21 through to number 40.
21. The Picture of Dorian Gray by Oscar Wilde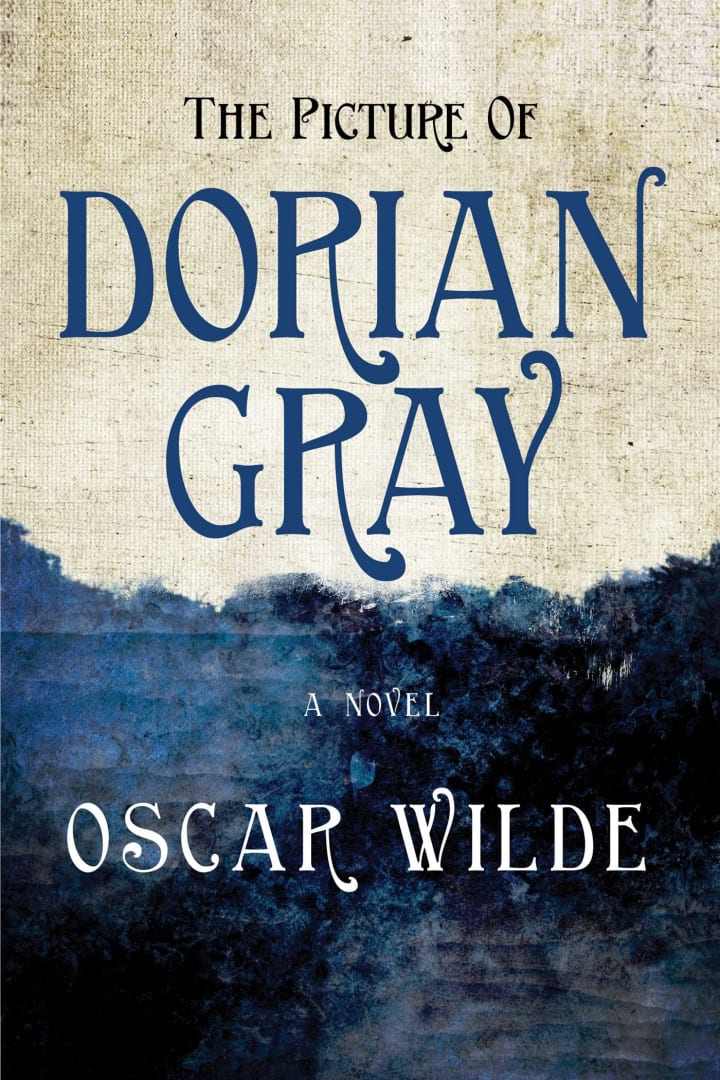 Don't look so shocked. I first read this book when I was 11 years' old and then, I read it again every single month up until now. Yes, it's my favourite book of all time. Yes, I've been reading it every month for over ten years but what are we going to do about it? It's the most incredible book in the world, don't believe me? You're wrong.
22. When I Was Mortal by Javier Marias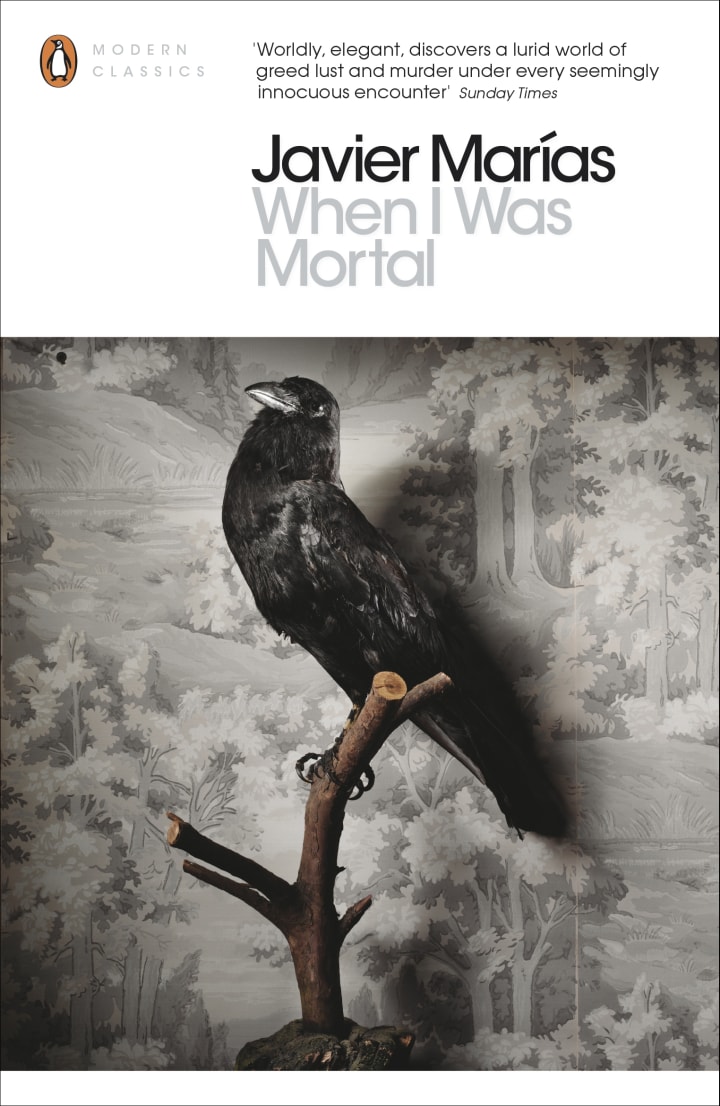 Psychological stories that give you a very well written mind-fuck, this book is basically the answer and giver of all of the problems of the human condition, connecting life and death in the most perfect and picturesque fashion since the times of the European Romantics and the Golden Age Islamics. I'm not going to lie, but I should never read so much Marias, it emotionally destroys me like Stefan Zweig. But I'm addicted so help me.
23. The Radetzky March by Joseph Roth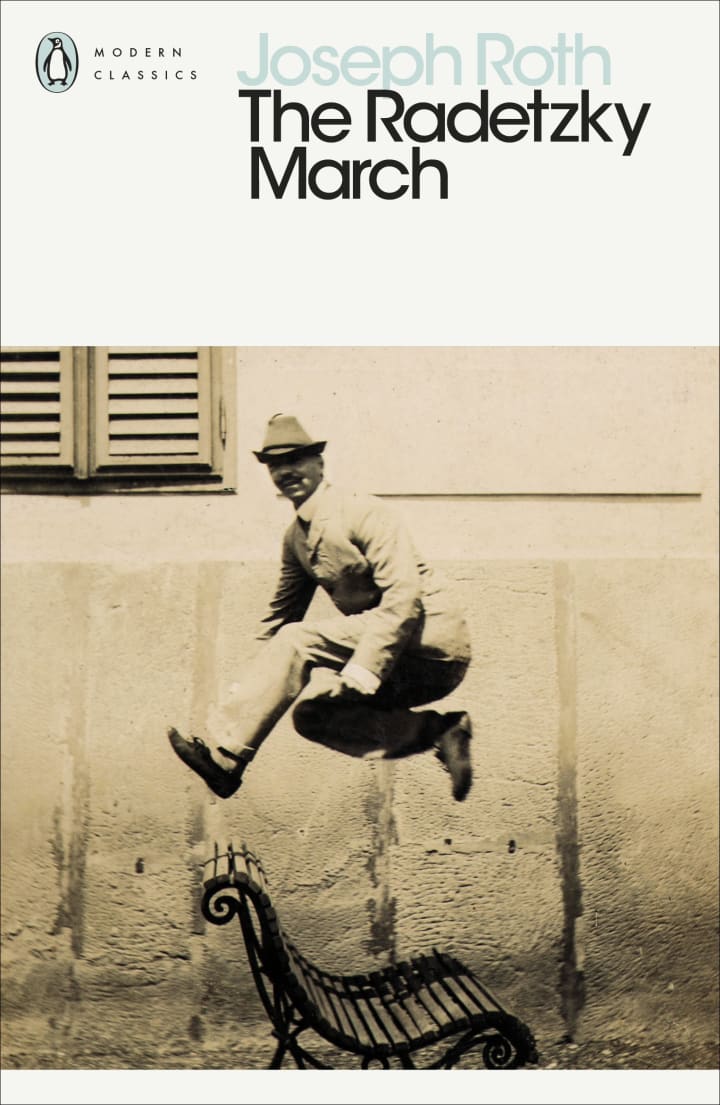 Now, I didn't think too much of this one even though I enjoyed reading it. It lacked some severe emotions that I saw in Marias and Zweig, it lacked the mundane beauty that I saw in Mishima, Kawabata and Tanazaki. But it did have clever lineage, beautifully written prose to do with family and blood. And it did have a convincing storyline about a family who continues on through the ages. And it does count as a bit of an epic if not in length then in story.
24. Papers and Journals by Soren Kierkegaard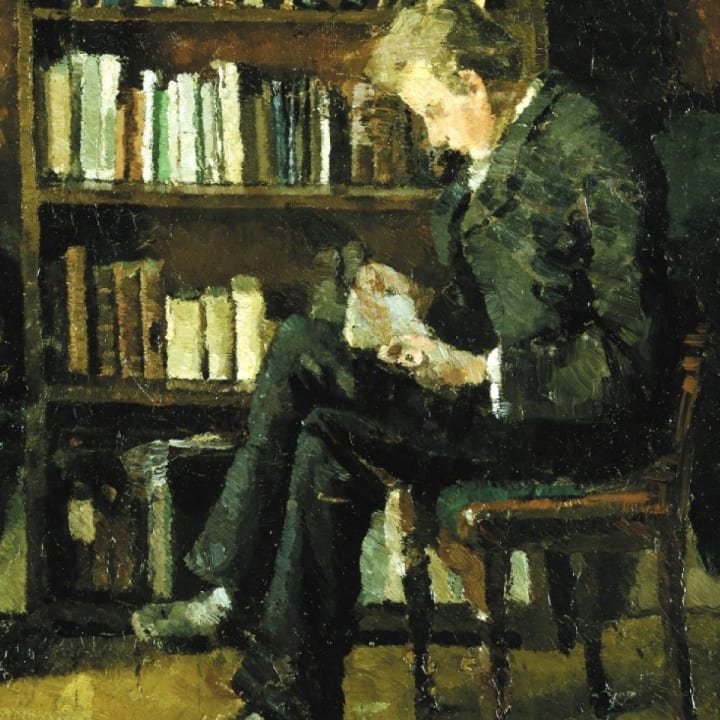 Ah, my final Kierkegaard book. I have now read everything by Kierkegaard, my favourite philosopher - as I am proud to announce. I really enjoyed this book because it showed us a very personal side to the philosopher and showed us that he was in fact, human and he was not exactly a happy human. For example, there was a part that talked about Kierkegaard opening his mouth too much and then getting punched in the nose. I found that hilarious. But yes, it goes to show how much you can learn about a person from the way they write.
25. On Heroes and Tombs by Ernesto Sabato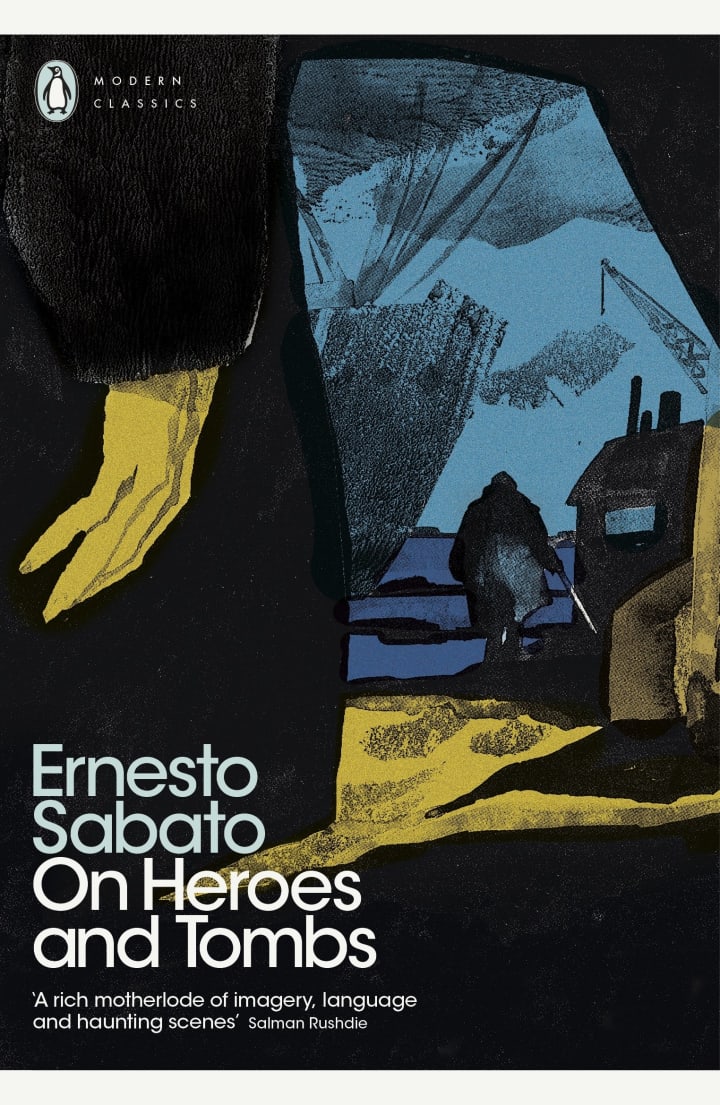 Bloody hell did this book really do it. Another book that emotionally damaged me. I read the whole thing in the space of a few hours and I am proud I did that because if I elongated it then I feel it would've done so much more damage. It's about a girl called Alejandra who shoots her father and then locks her and her father in a room and sets the room on fire. The rest of the book is about her life, her loves - a guy called Martin and an author called Bruno. It's about her family and the people around her and what led to this crazy and unfortunate event one sad, dark day in Argentina.
26. Transit by Rachel Cusk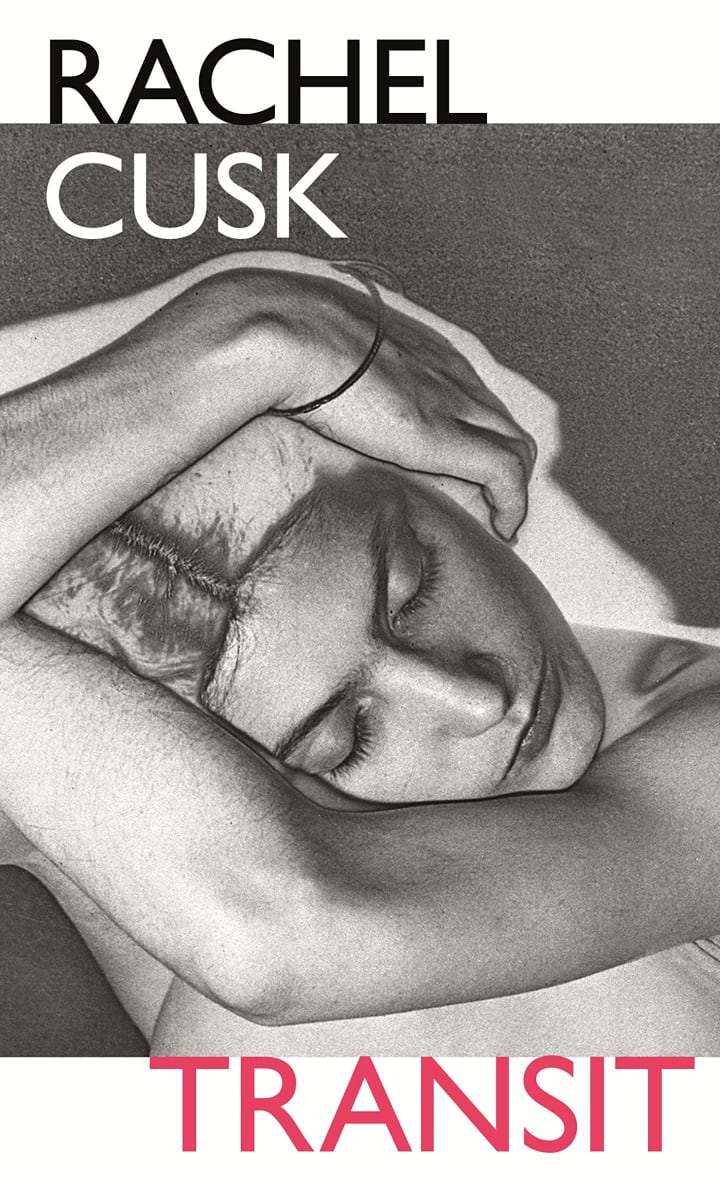 Not Rachel Cusk's best work and I think I'm going to have a break from her now. But I believe that this book was a bit on the short and overly mundane/post-modern side. Some of the book's passages were difficult to decipher the meaning of because they were so incredibly normal and there were points in the book where the author's tone was so static it was very almost boring. I feel like this is a weaker one of her books especially compared to the extremely amazing "Outline".
27. Long Bright River by Liz Moore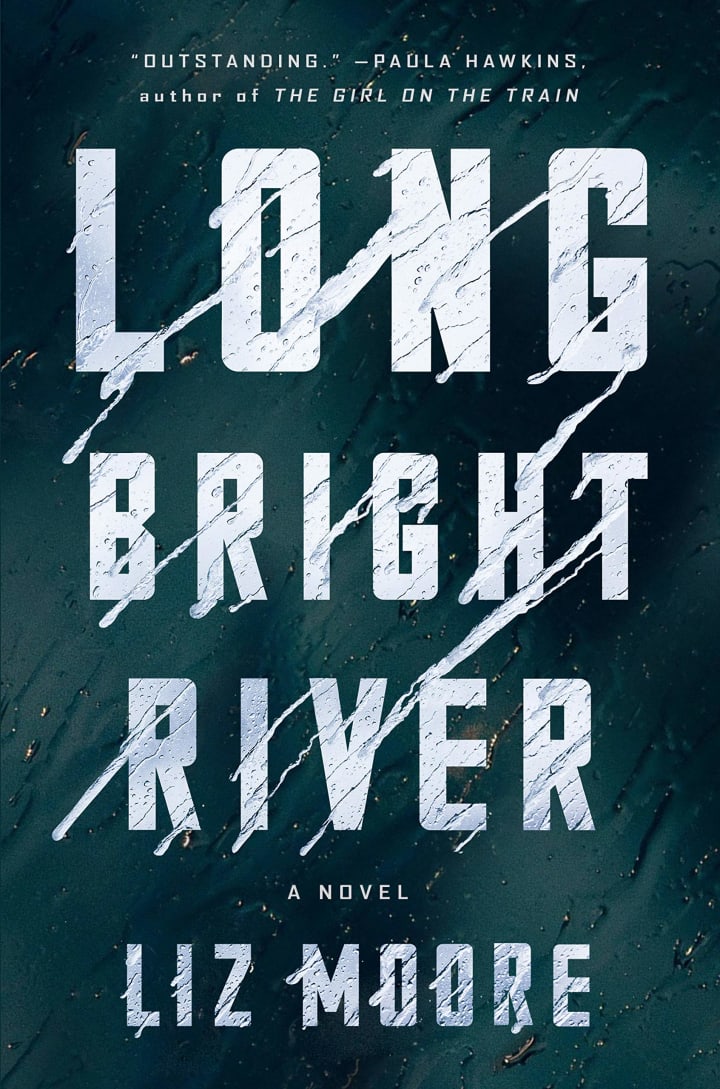 I have to admit I was only reading this because everyone else was. I was reading it whilst making dinner one day and from the very beginning I knew I'd enjoy it. It's a crime thriller and I'm a sl*t for paperback crime. There's a lot of characters you learn at first and even though it's not very well-written, the storyline may be predictable as sin - but the best thing is that because of the fast-paced and almost intense nature of the book, it keeps you engaged from start to finish. Regardless of whether you know what's going to happen or not.
28. Songs My Mother Taught Me by Marlon Brando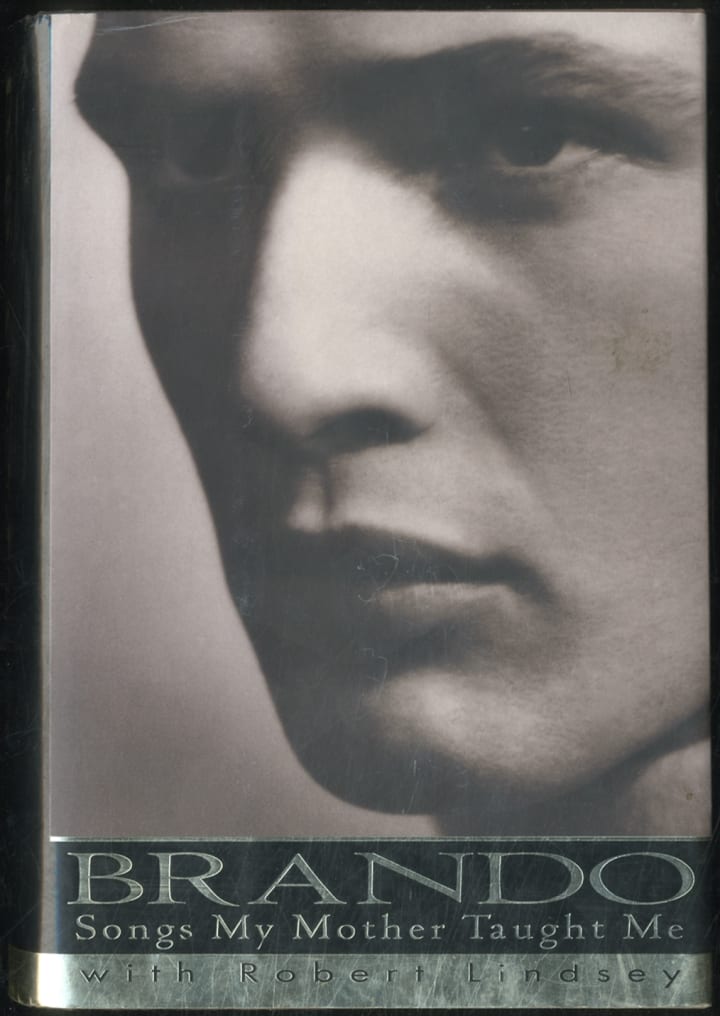 I was talking to my friend known as psychpriest about this and how much he didn't enjoy it all that much whilst reading it. I'm not gonna lie, whilst I was reading it, I felt like I was going to die of boredom. Yes there was the usual Hollywood affair and there was stuff I didn't know about Brando before, like stuff from his childhood. But mostly the book was just Marlon Brando bragging about how good he was, I'm not gonna lie - I like Brando and I didn't rate this book as being very good at all. I think if he got a better guy to write it with him then it would've turned out better. This was not a very good effort.
29. Burnout by Emily and Amelia Nagoski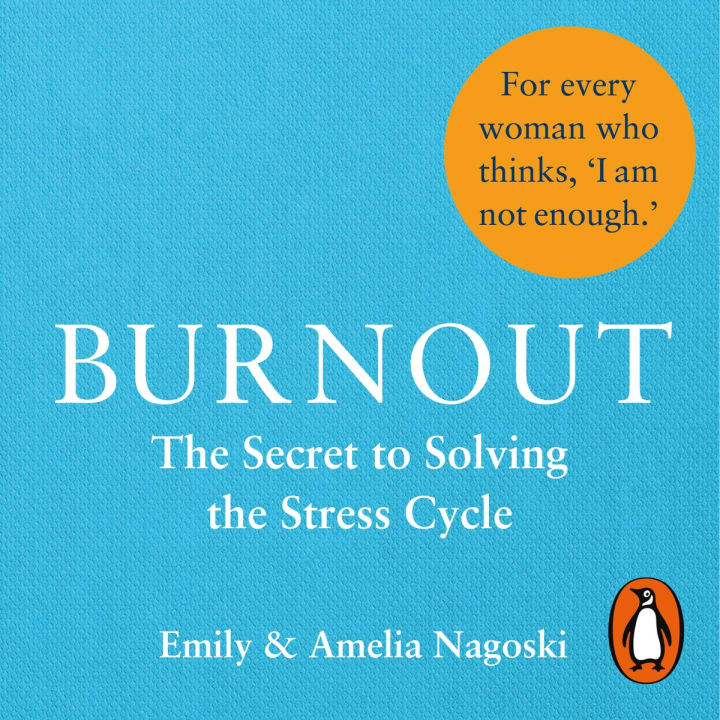 I never read self-help books because I think they're a waste of my time but I managed to snag this one at a lower price. This one is about what is expected of women in order of their behaviours, looks etc. and how we can conquer the stress surrounding that. I'm not gonna lie, it was like reading something written by someone who had never really gotten to know a real woman even though both of the author's are women. I found many of the stuff in the book not applying to me and there was the assumption that all women have endless amounts of friends and money and so, most of the stuff was based on 'talk to your friends' and 'buy something for you' or 'do something for your self care' - assuming all women had friends, money and endless time. It just wasn't very good.
30. Midnight in Sicily by Peter Robb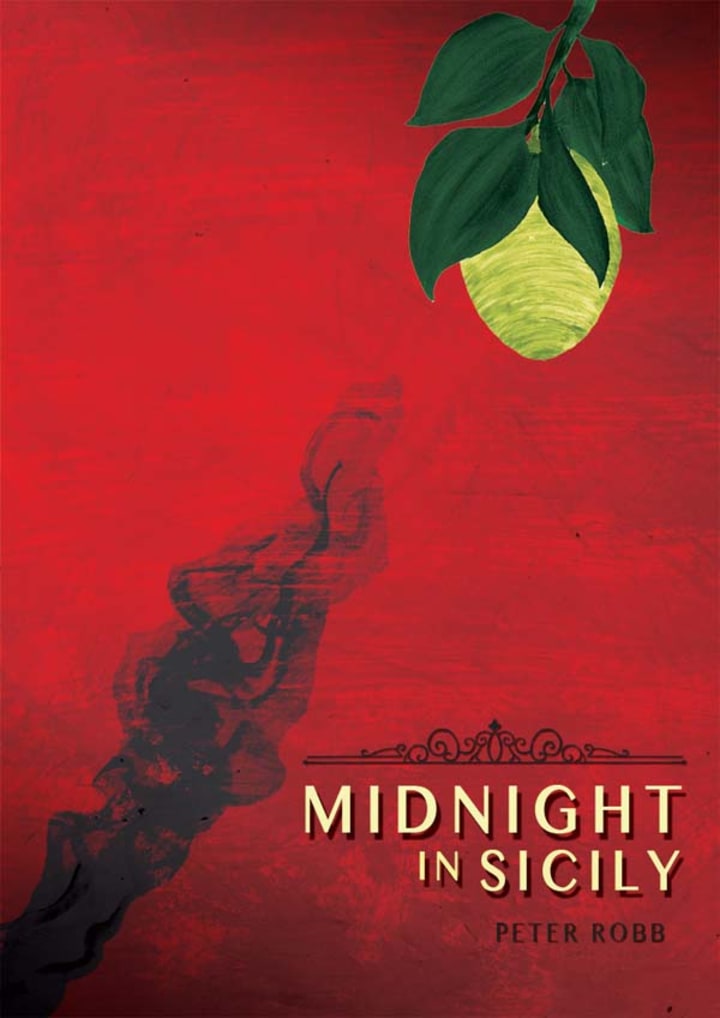 Ooh, did I enjoy this one! This book is basically a wander through Sicily and Italy and by the time this book is written, Sicily is already a shady place. With all the grand descriptions of the Italian land and culture, the four or five consecutive pages about drinking a cup of coffee and the passages that concern members of the Italian mafia. This book really adds up to a great classic that you simply cannot miss in your lifetime. It would be a big mistake. This book was amazing. Such a mind-blowing read.
31. Diary of a Mad Old Man by Junichiro Tanazaki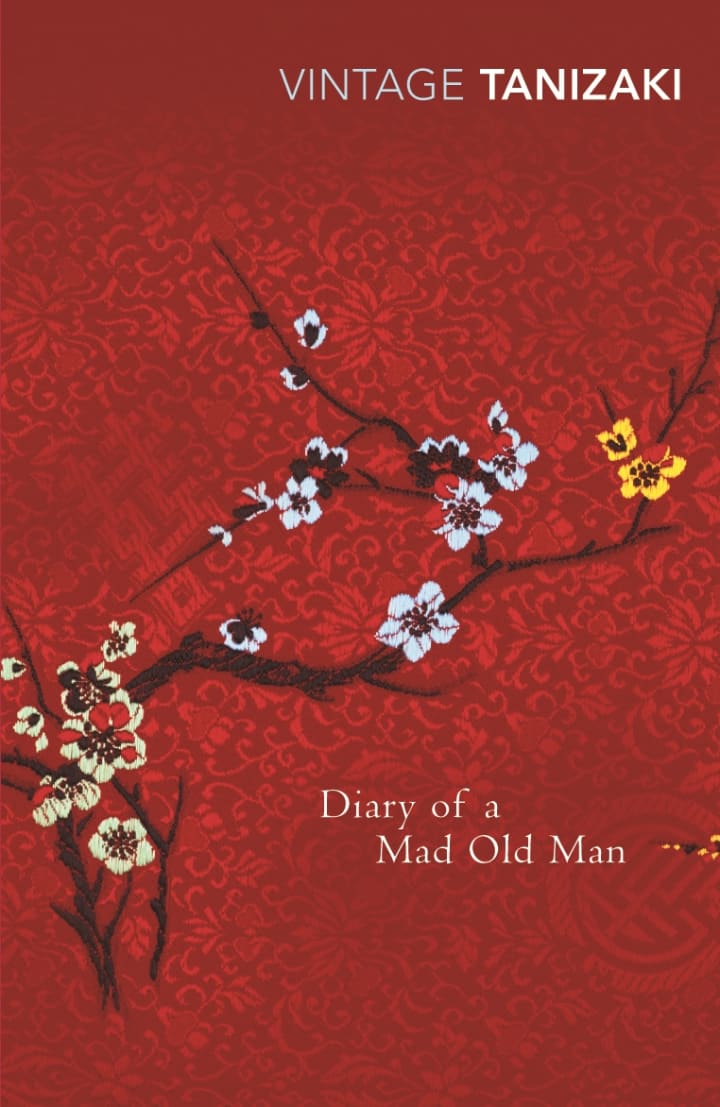 I really enjoyed this one because of its mundane sense of the strange. Everything that is weird, like the old man wanting to be with the younger woman who also happens to be his daughter-in-law and the way in which he constantly complains about his condition and talks of his medication endlessly - is described in such a mundane way that you almost feel it is normal. There is something beautiful about the way in which Tanazaki writes his books because they tend to have a certain picturesque value to them. I liked this book as well because it wasn't all in, it was written in first person, in entries to a diary, but you were also outside of a lot of the action happening between the family concerning the old man.
32. Thirst for Love by Yukio Mishima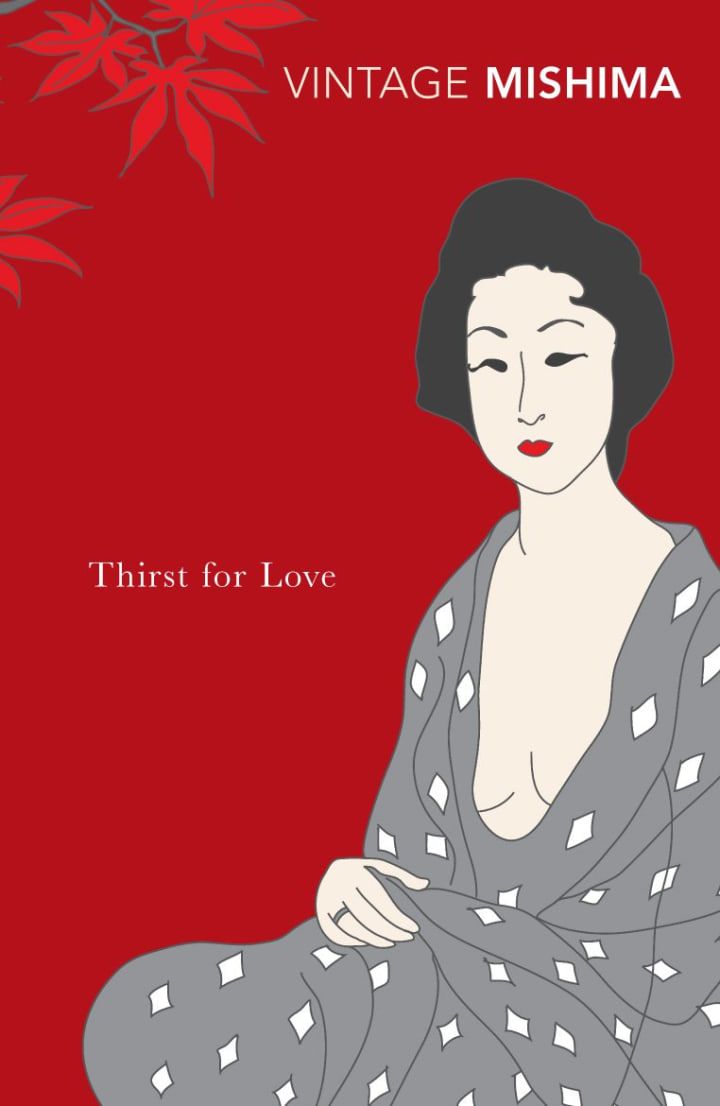 A widow has moved into the house of her in-laws and begins a relationship with her father-in-law in a secret affair style romance. Again, as messed up as it is, it is described in the most beautiful and depressing way. It isn't just a physical relationship, it is a psychological one. There's something about her broken heart and her broken mind that attracts the man to her and, with all of her will - she wants to make herself right again. It was such a beautiful but short read - I was not so glad it was over so quickly though.
33. The Nakano Gift Shop by Hiromi Kawakami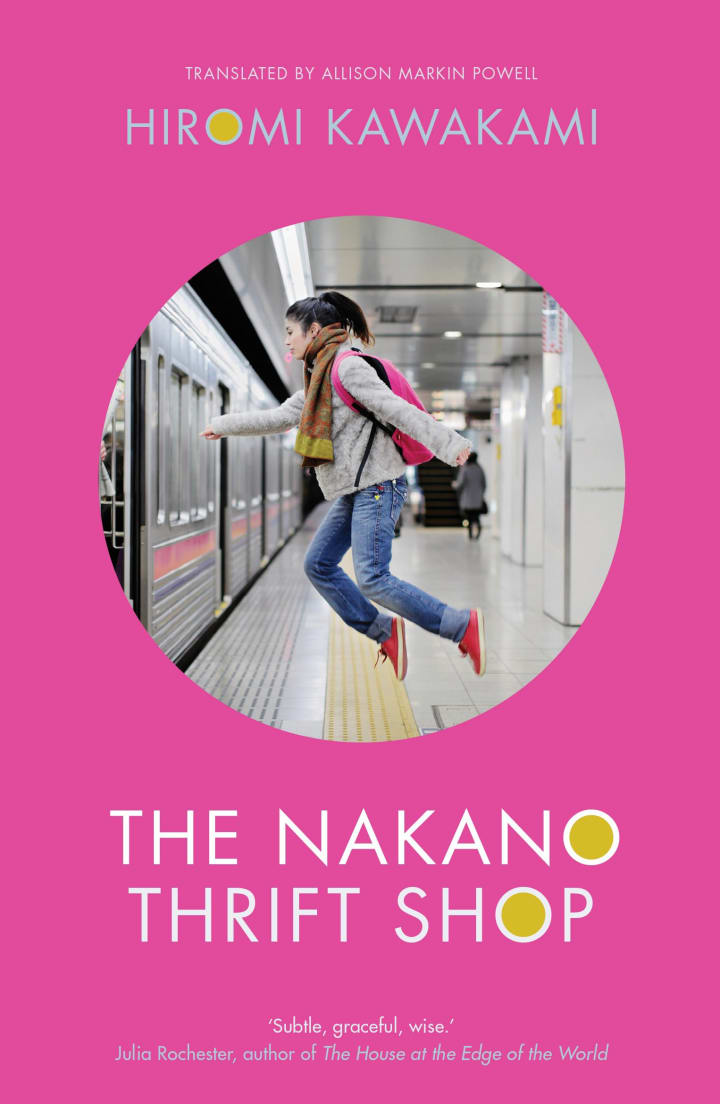 A Japanese Rom-Com. Yes I said it. I read a Rom-Com. After books that emotionally destroyed me, I think I deserved something funny. And because my life is endlessly dull, depressing and I'm kinda just waiting for it to end, I wanted to read something that would make my brain laugh even if my mouth didn't. A love story that centres around food, arguments about random things and getting back together again. This is such a simple yet such a splendid book.
34. White Girls by Hilton Als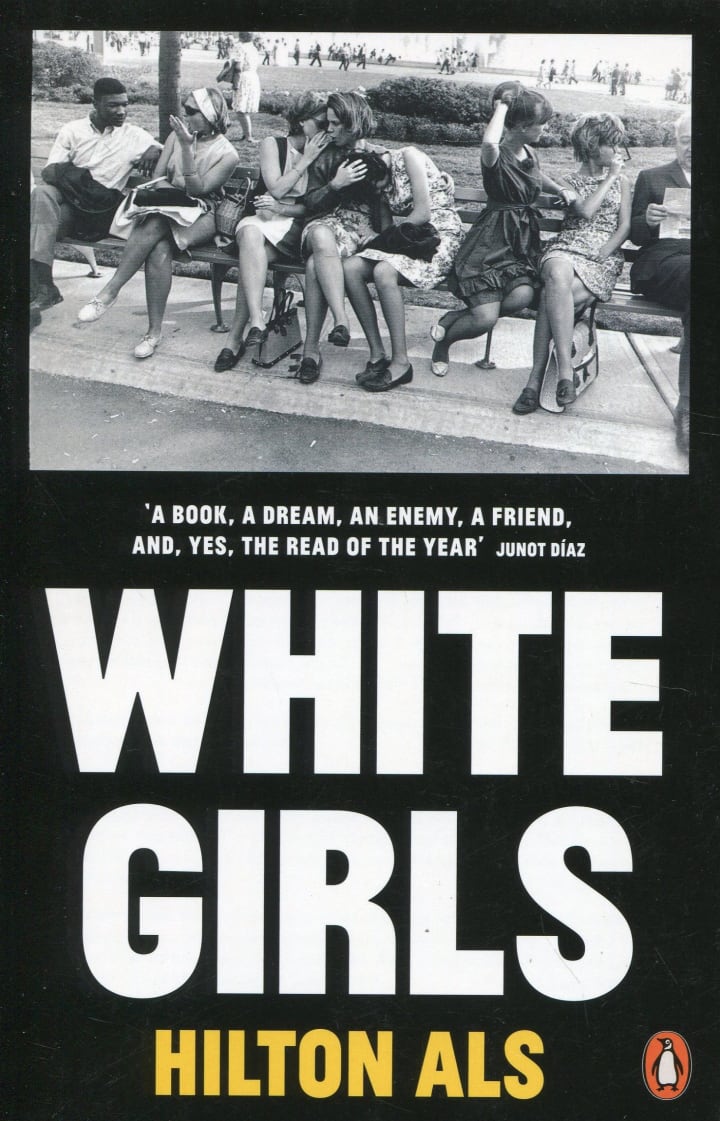 Oh boy. This book seems to be about history, passion, art, love and everything in between. A non-fiction text that is about the willpower of people and oppressors, this makes for a brilliant read for anyone wanting to learn more about the American search for the dream of freedom and the way in which we all learn that we are forever in chains. It is a biography of Hilton Als, but feels like a biography of everything in America all at once. A confession and a redemption - this book was pretty amazing.
35. Dan Leno and the Limehouse Golem by Peter Ackroyd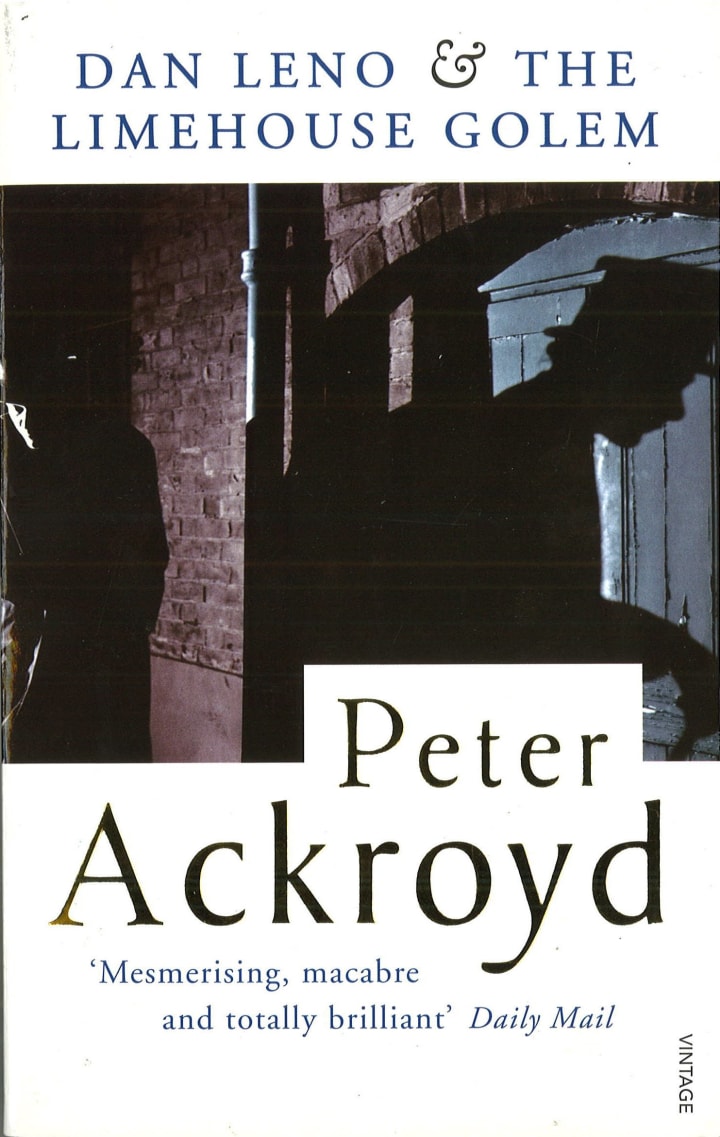 I am afraid to say that I read this thing in two hours flat and then when I looked up again not only was it an entirely different time but my eyes were bloodshot red. I was just so into this book I refused at all costs to put it down. It's about a woman named Elizabeth Cree who marries a man and is also involved in theatre. There are strange murders going on throughout Limehouse at that time and the guy is nicknamed "The Limehouse Golem." Elizabeth works for a lovely, sharp man named Dan Leno - but is married to John Cree. The Limehouse Golem is at large when he murders one of Elizabeth's close friends, Victor. And as this crime becomes a four-way research requirement, Elizabeth goes on trial for the murder of her husband. I cannot explain it, it's just too much.
36. Strange Weather in Tokyo by Hiromi Kawakami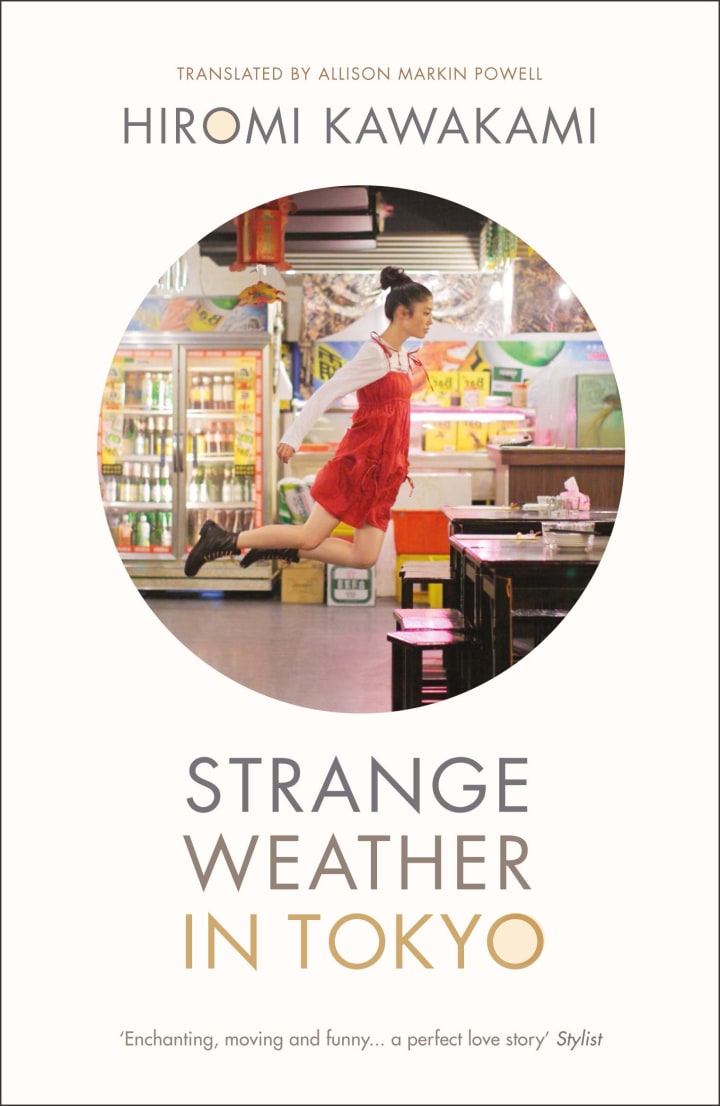 Nice enough I got to round this read off with another Japanese Rom-Com. This one is about a couple who have arguments about basketball, eat out at restaurants and have the same food, go mushroom hunting together and much more. It's funny, witty and clever. It's not mindless and that's what I like. I nearly, very almost, almost... almost... smiled. But I didn't. In my mind, though, I was laughing my head off.
37. Libra by Don DeLillo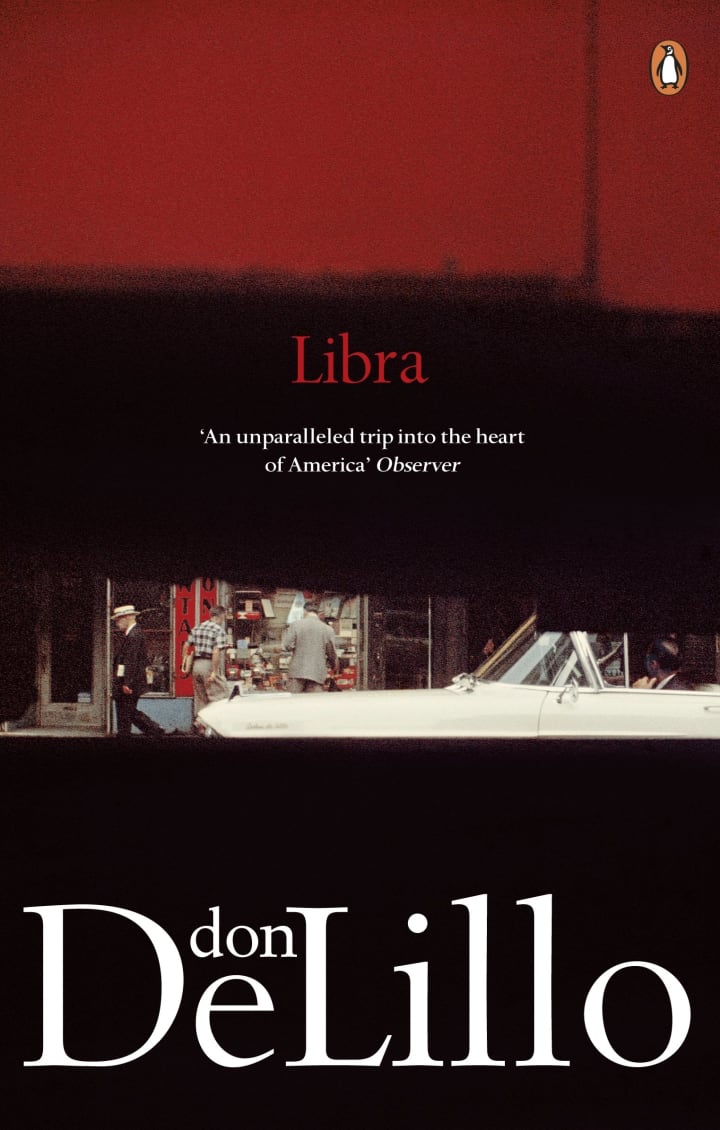 It's not the best book I've read about the JFK assassination and the Lee Harvey Oswald stuff, but it was certainly well researched and a great effort at telling one of America's most confusing stories. There was certainly a good amount of material in there, I just felt like it could've been told with more vigour as opposed to like a news report of the modern day. However, be that as it may, I enjoyed the book and it is a very good attempt at history.
38. Lovers and Strangers by Claire Wills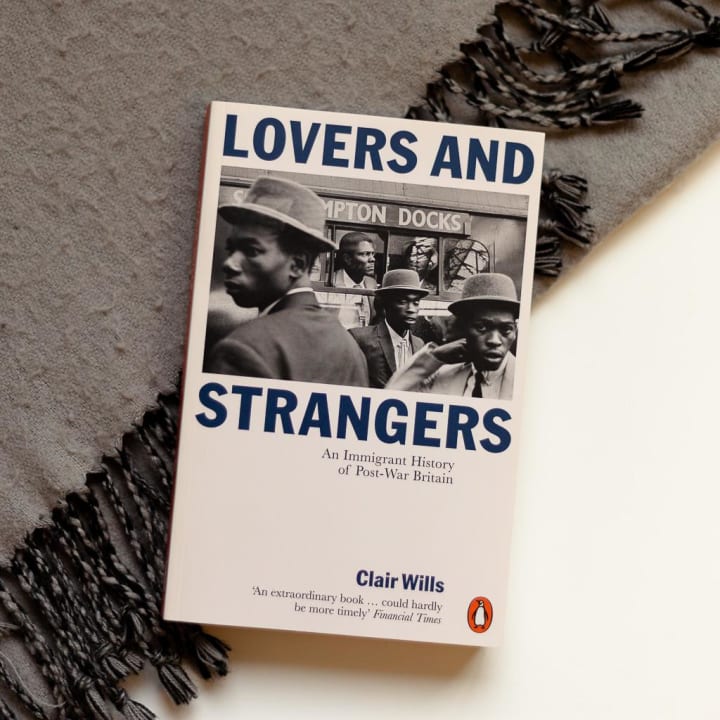 As a second-generation immigrant, I have loved reading books about post-war immigration because I do believe that's where my mother comes in. This book is a book about people like me, people who may be born here but still aren't considered people of here. People who are born, brought up and have assimilated to life here and yet are still known as the aliens. People who have a passport here, believe in the values of here and yet are told to 'go home'. It's about all of us.
39. The Collector by John Fowles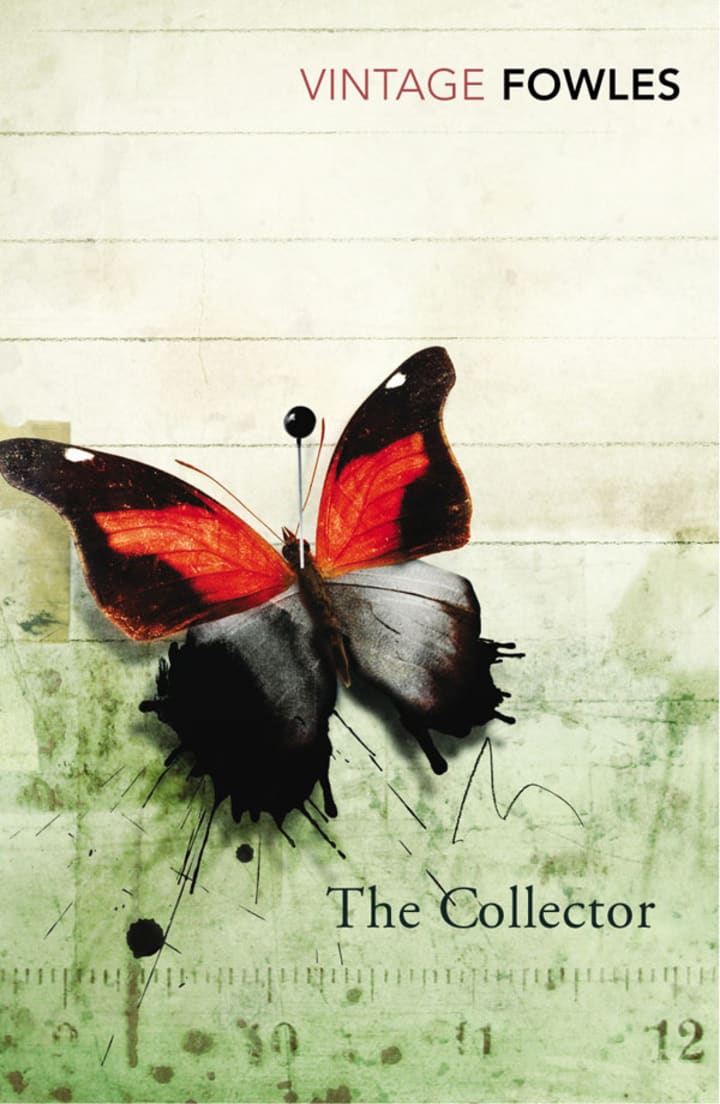 I read this a few years back and now I have read it a second time. The reason I did is because I couldn't recall recently a section of the book and so, I took the time to familiarise myself with it once more. It's basically a cross between the writings of Emile Zola and Vladimir Nabokov to put it in the best way. Fowles' writing is absolutely stunning, with a beauty that modern and post-modern literature hardly ever gets to see. It's a brilliantly clever book that weaves itself into something that could actually happen in real life, but feels like its straight out of a nightmare.
40. Springtime in a Broken Mirror by Mario Benedetti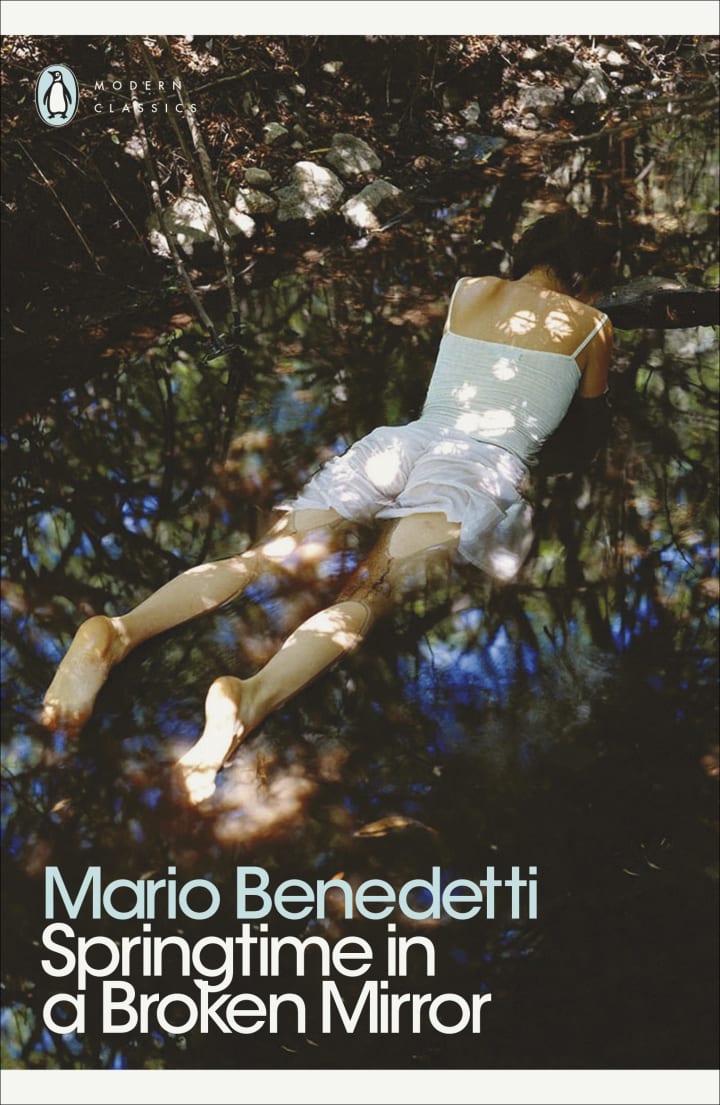 I only finished reading this one today and even though it's not Benedetti's best, I want to say that in this book I felt like the story was better told than that of his others. The one thing I found difficult is sympathy, I felt it difficult to sympathise with the character Santiago and other main characters that required sympathy. This is simply because the book is so short you don't get to learn too much about them. It's just really strange. However, I love Benedetti's writing style. Again, it's flowery, it's beautiful and it has elegance.