My First 20 Books of 2020
A List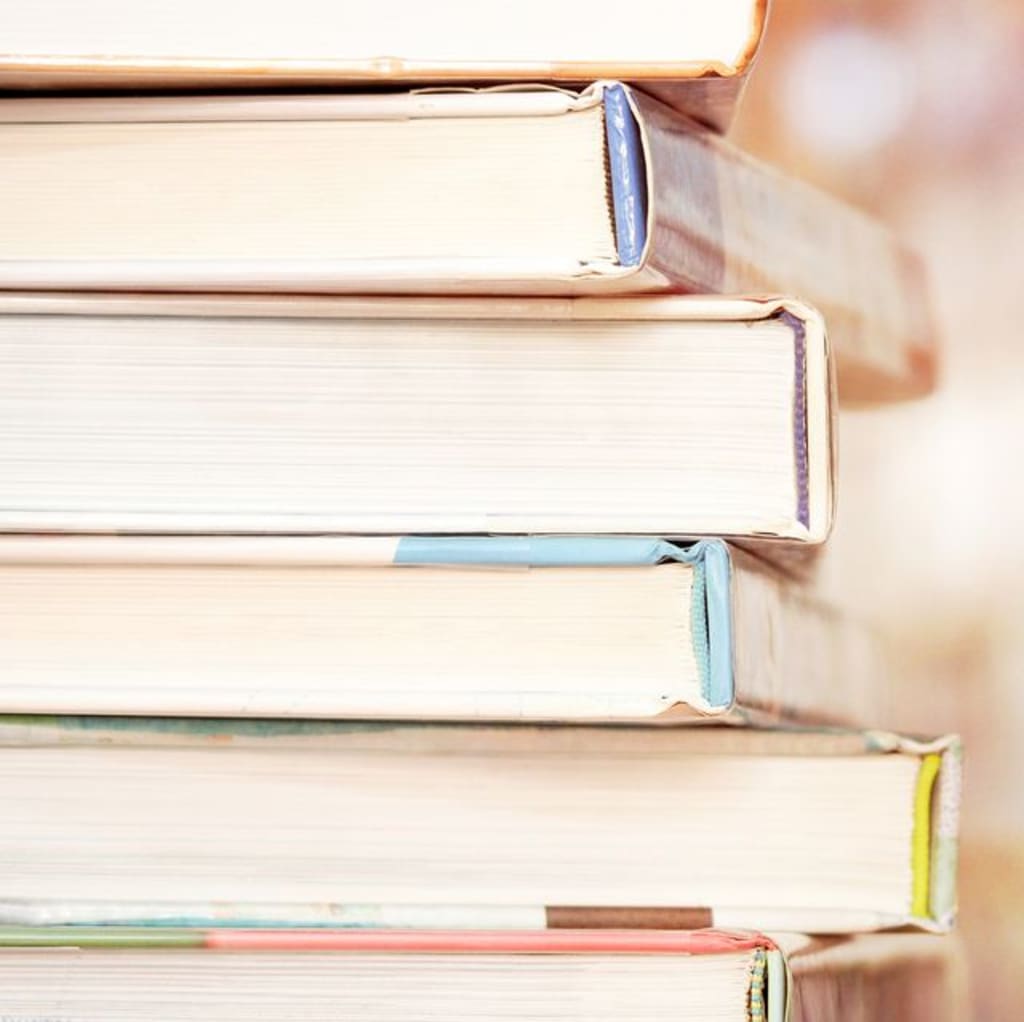 We all know how much I love to read and how I love to read more than one book a day. Now, if you'd like to know what I'm reading on a regular basis then you can follow me on Instagram. But, here I would like to share with you the first twenty books I've read this year simply to save us the time of going through all of them at once at the end of the year.
There's something about starting a new reading year which every single time I do it, makes me (I would say) fall in love. It is simply a great thing to do. You've finished all of the TBR lists you've had lying around in the previous year, you've done every single thing on your book list and your Goodreads challenge is complete - you get to start all over again. In 2020, I have been very careful about how to start this new decade and I've been more picky in what I read because obviously, I want to try new and exciting things in literature. Many people think that literature can't be new and exciting - well if you think that then you simply haven't explored enough.
I always think that there's something great out there that I haven't read yet or I'm putting off. I once put off reading "100 Years of Solitude" by Marquez because I was only 13 when I heard of the book, putting off a few years until I was older and could appreciate it more. I had made future me from back then remember that I needed to read that book and I was so glad I waited for a while. I was older, smarter, wiser in my literary explorations and was ready to tackle reading magic realism.
Without further introduction, I'd like to start going through the first twenty books I've read in 2020, giving you an insight into how I started this new literary decade. Hopefully, this will cut through the length of the list and by the end of the year we won't have a list 400 books and just 20 for now. So here we go, here's the list and some tiny reviews of the books:
We'll start at the beginning:
1. Colonial American Travel Narratives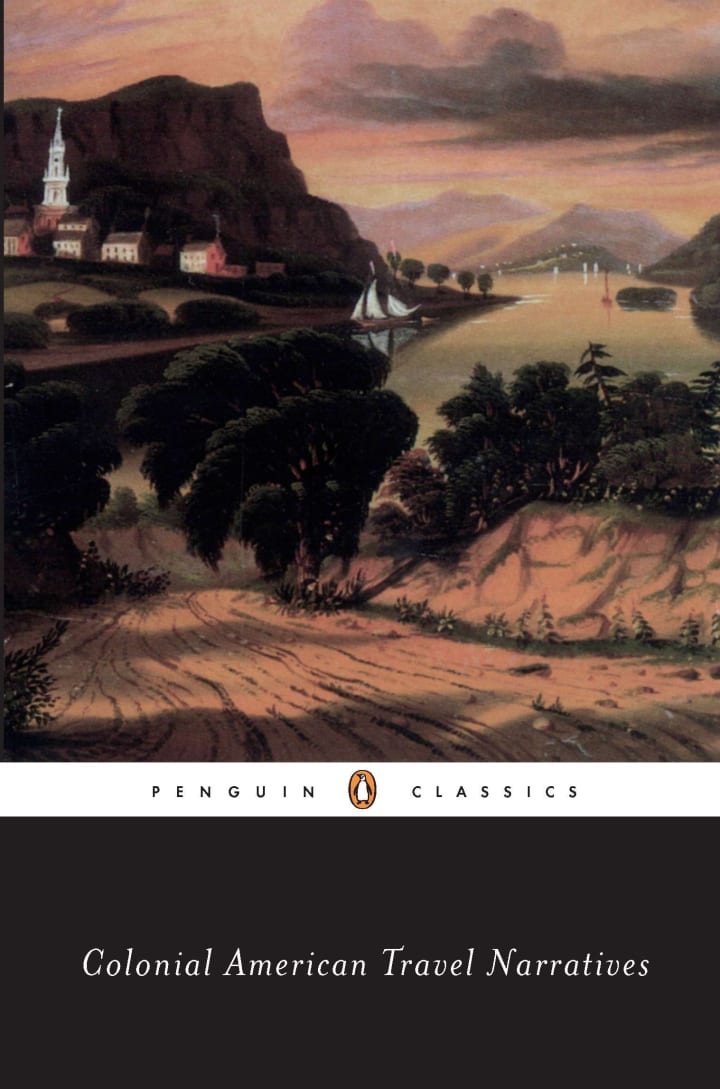 This was an intensely amazing book because there was so much to learn about the old America. We hear about new America all the time and 20th Century America is more popular than ever, but the beginning of the American Narrative doesn't seem to be on the map much and that's why you really have to appreciate the efforts of this book. It brings together the best narratives to teach you about literature, dialogue, ideology, people, communication and so much more. It's an amazing book.
2. The Letters of Vincent Van Gogh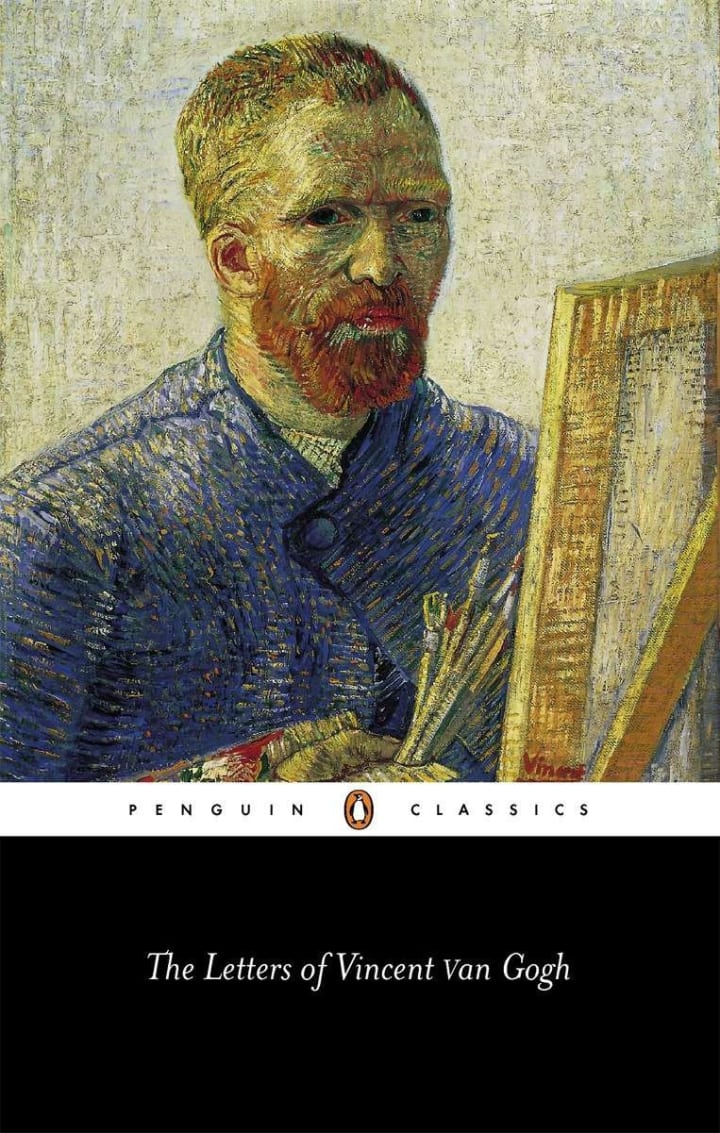 The Letters of Vincent Van Gogh was a book I thoroughly enjoyed for a number of reasons. The main reason was though because of the way it portrayed him. Now I don't claim to be an expert on Van Gogh but I have read my fair share of biographies on him in the past. Every biography makes him seem like the tortured artist figure. But in this book he is more than human. He has human feelings and human intimacies there are human interactions and I was shocked by the amount I learnt about his nature and the way in which he communicated. It is surprising how much you can learn about someone from the way they write
3. Growing Up X by Ilyasah Shabbazz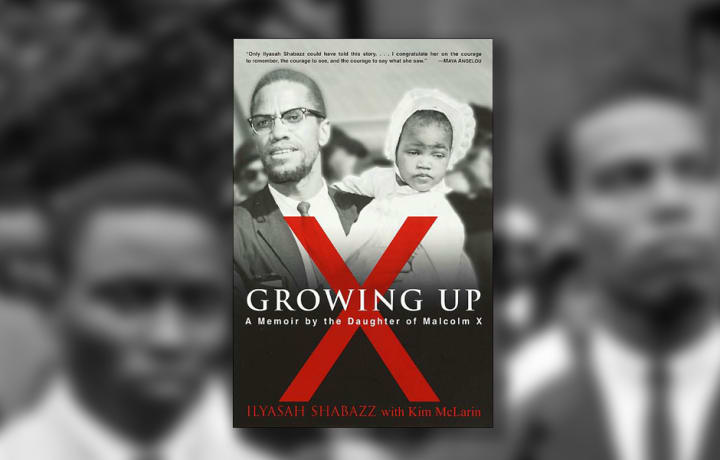 Written by Malcolm X's daughter, this book really goes through the family life of one of the biggest cultural figures of the 20th Century. There is still so much we don't know about him even though he wrote his own autobiography. There's also so much we don't know about his family especially considering the fact that he was assassinated there is a lot to be said. This is the daughter of an incredible human being who, in all his life only wanted his people to rise to the challenge. She tells the story of her childhood beautifully and paints a portrait of her father as an endearing and intelligent, wise man beyond his time and years.
4. The Penguin Book of the Desert Fathers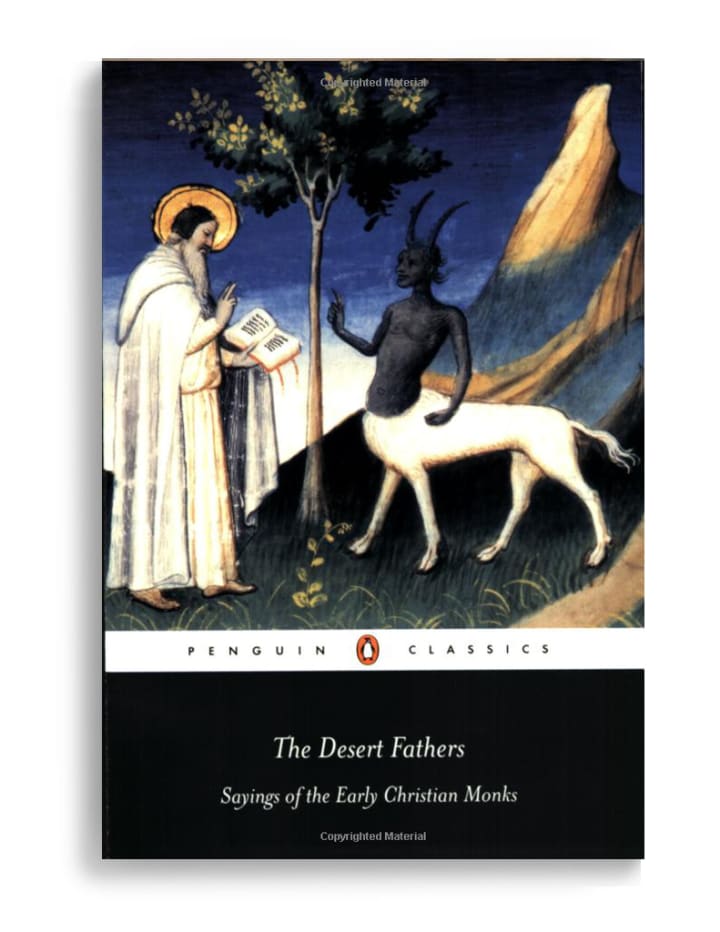 Early Christian Writings by monks is possibly one of the best ways to ring in the New Year because I like to pay thanks to the Gods at this time. The Penguin Book of the Desert Fathers does justice to some of the most evocative lines in Christian Wisdom and the way in which the early church and its followers are presented is not as simple religious figures. Instead, they are presented as intelligent thinkers, philosophers of wisdom and truth. They are presented as the people seeking out the knowledge to carry on the people thinking existentially on the beyond. Some of the lines in this book really just stay with you.
5. Pal Joey by John O'Hara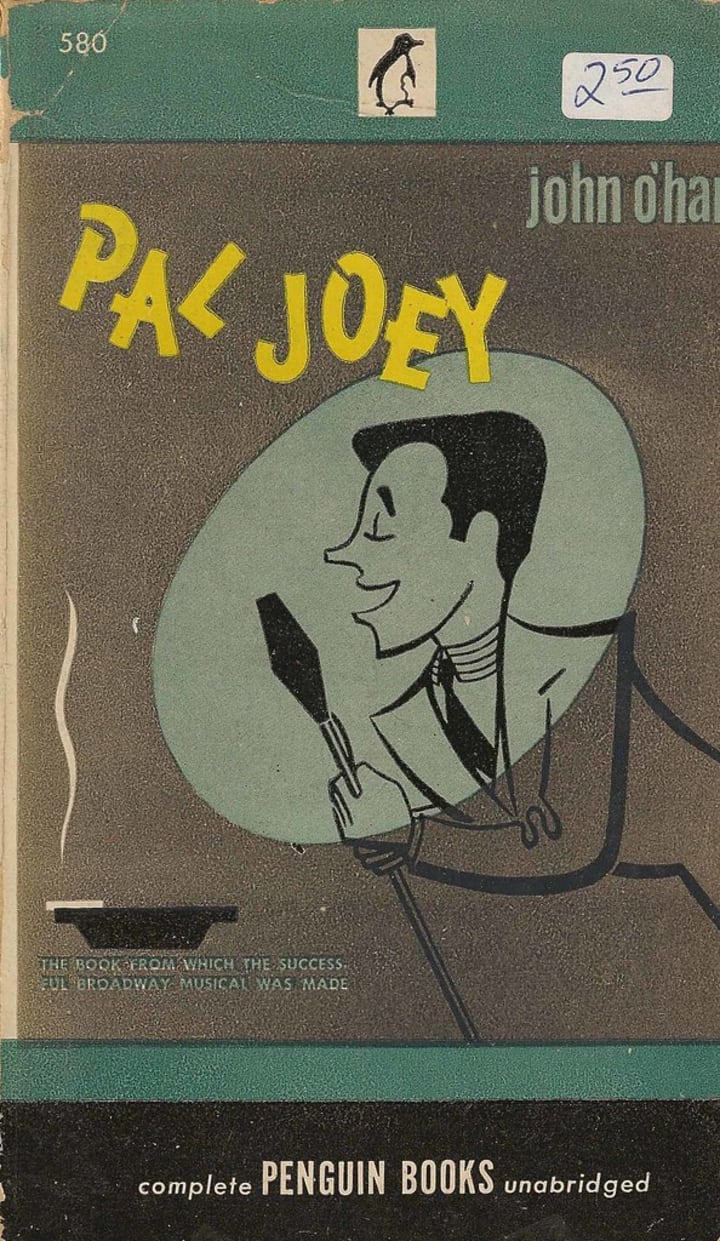 I have no idea how I found this book but I had already seen the Frank Sinatra adaptation by then. I wanted to read it in order to learn more about this character. He's a failed showman who thinks he's well beyond who he actually is and speaks in a strange but very funny dialect. Sometimes I thought he'd do better as a comedian than a showman. Anyways, whilst I was reading this book (which by the way is written in a series of letters) I was analysing how much of the character I could get to know because, like the book on Van Gogh, you really can learn a lot about someone from the way they write.
6. Journey into the Past by Stefan Zweig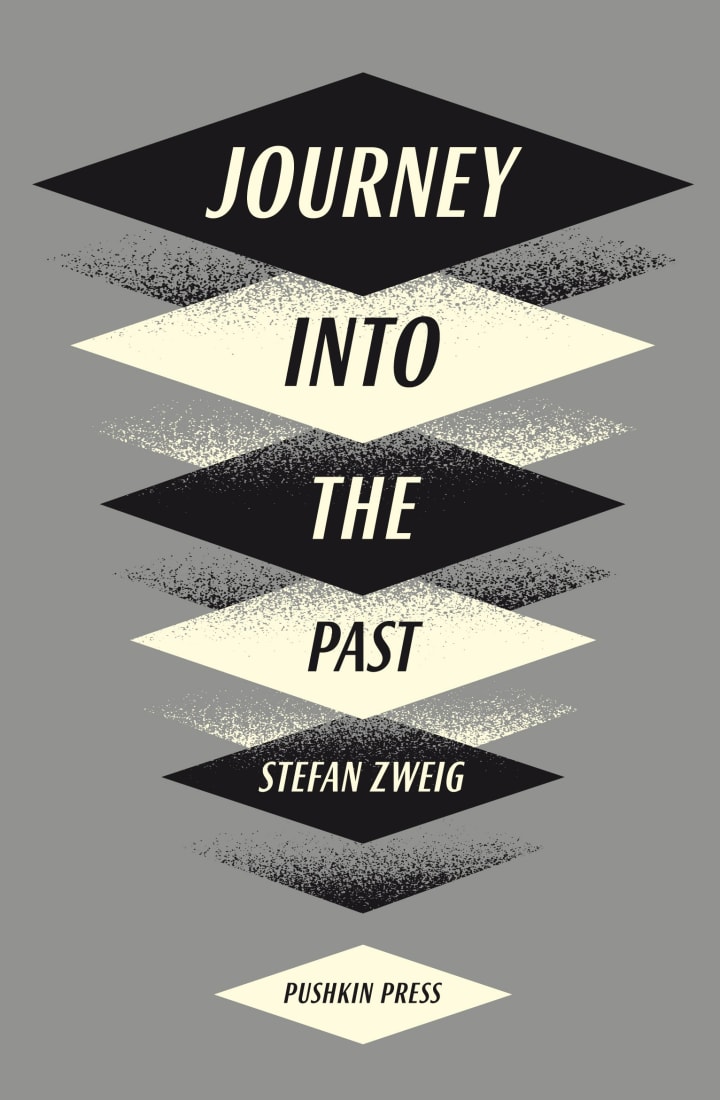 Stefan Zweig's books always attract me. I try to stay away from them because "The Impatience of the Heart" emotionally damaged me. This one is about a man called Ludwig who has his world turned upside down after he returns from the first world war to be with the woman he loves. It's a horrid love affair and a descent into unbridled madness. It's a passionate and violent love story waiting to implode and it's a memory of a long lost lifestyle that has no place in the new world. I cried.
7. London After Midnight by Thomas Mann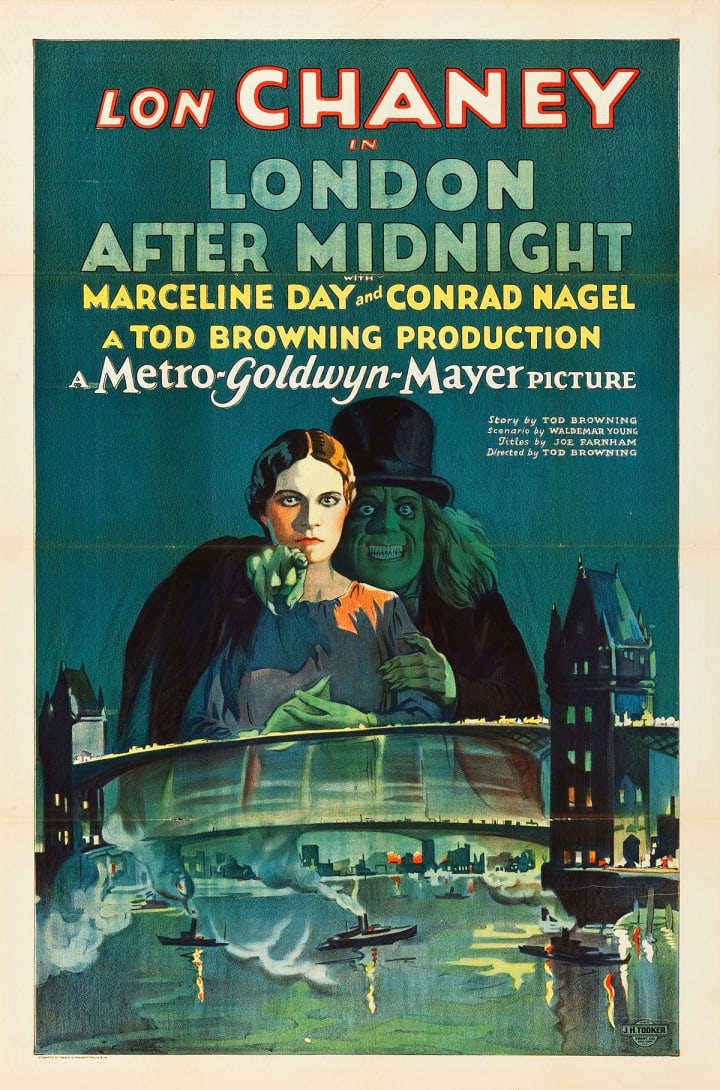 Number one, not that Thomas Mann. Anyways, I found this book whilst searching for some literature on what the hell I did my MA in. I had heard of the film "London After Midnight" which is a lost Lon Chaney horror film. When I began reading this book I found out very quickly that I wanted to know all I could about it. There was snippets, pictures from the film and other information from the actual set. I'm not going to lie but as an avid horror film fan I felt like a 12 year old fan girl again. I got behind the scenes access to one of the world's most sought after horror films.
8. The World of Odysseus by M.I Finley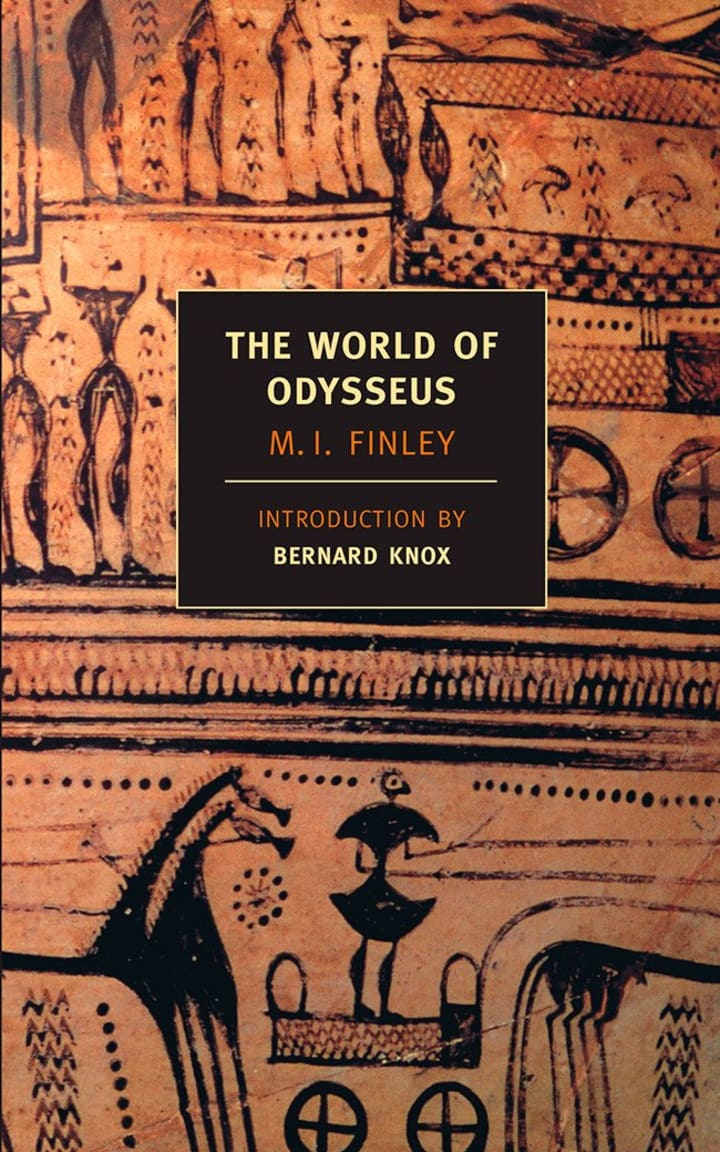 I read this one at work. Yes, the whole thing. This book is one I could really sink my teeth into. I am a big fan of Homer's Odyssey and enjoyed reading about the changed world of Homer and his hero in the text. First of all, this book takes you through the world of Homer and where he came from, who he was and what it was all about. Then it takes you through how the world of Odysseus changes, morphs and reasons when it comes to displaying one of the world's most adventurous storylines. It really was quite a treat, I had decided to get myself a little something.
9. A Heart So White by Javier Marias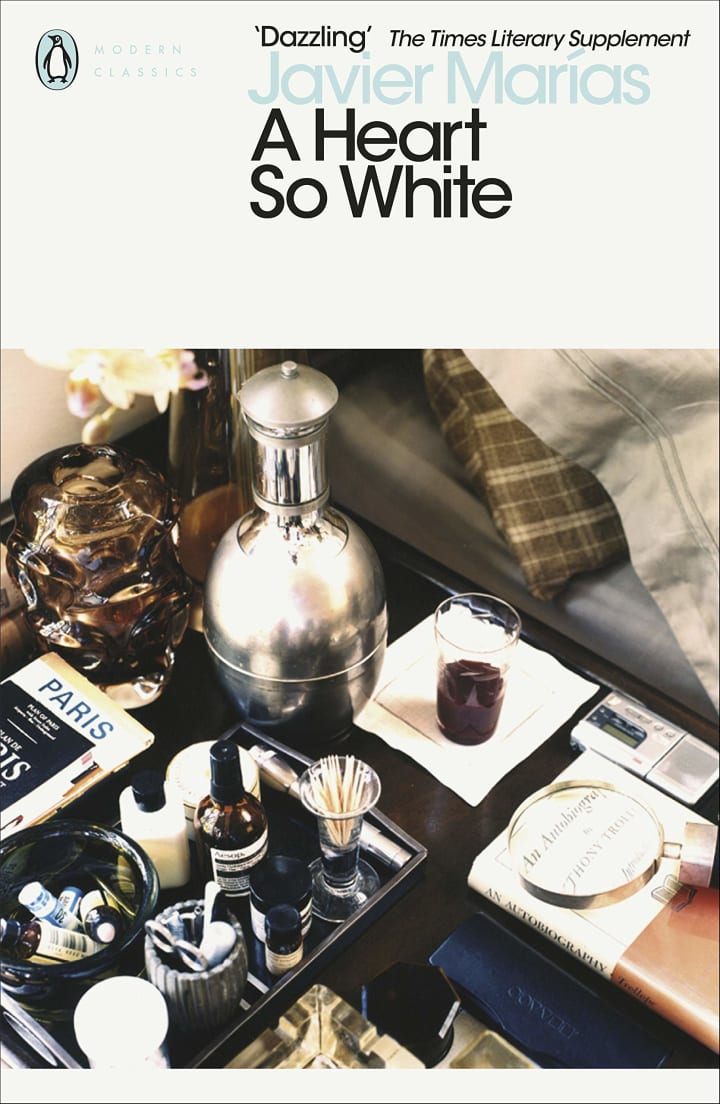 This book tore me apart. It opens with a damned suicide and then, it proceeds to tell us about the husband getting remarried, having a kid with another woman and then the kid growing up, getting married, his wife getting depressed and he learns about the suicide and tries to find out why it happened. He takes us through it from start to finish as he searches in man's own soul for meaning to an incomprehensible problem. It's a violent and brilliant story filled with incredible language and such poignant tone it will literally give you a literary heart attack. It is such a brilliant novel, written timelessly.
10. The Post-Office Girl by Stefan Zweig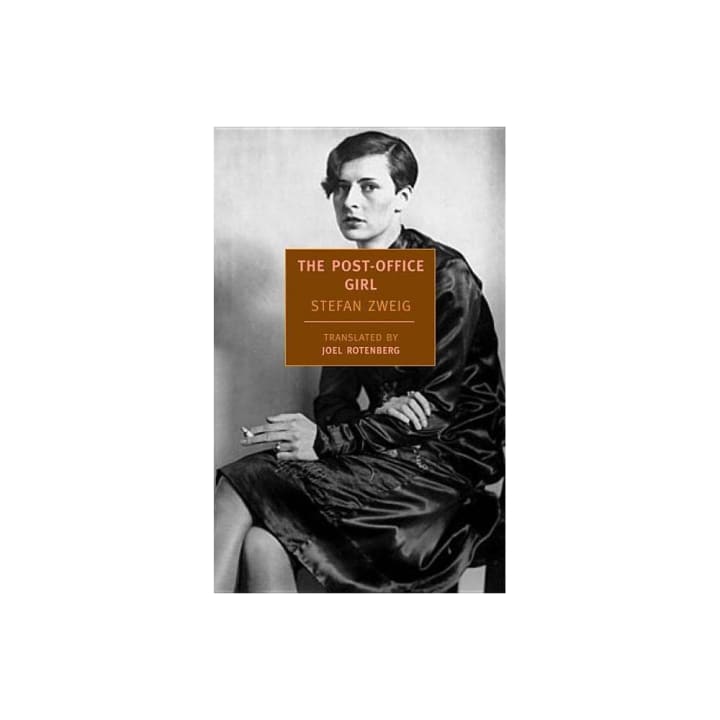 So much for staying away from Stefan Zweig. This one got me like the Marias one did. I had to go to my room whilst I was reading it because I broke down and cried. It's about a girl who works in a post office, looks after her mother, she's 26 and she has never enjoyed her life. She's been trapped in a world filled with war and her happiness has never been answered. It explains how she's never felt happiness and how she feels like she never will and that really hit me because I don't think I've ever felt happiness either. It's a strange world we live in but I almost stopped reading the book because it hit too close to home.
11. Outline by Rachel Cusk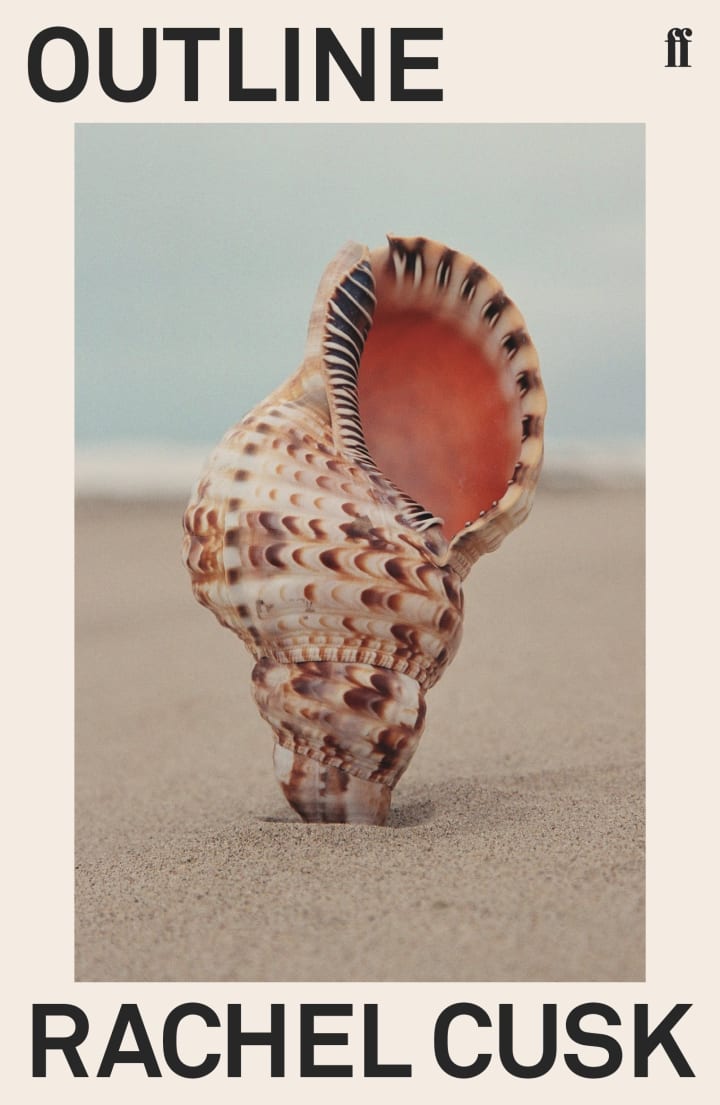 Okay, so I tried to read something a bit more post-modern than what I'm used to and it went pretty well. "Outline" tells us a piece of Rachel Cusk's life. There are intimate bits intertwined with mundane everyday life. I love the writing style because the tone stays pretty constant until you get to something really touchy and then it drops, and drops and drops - the feeling gets heavier and heavier and heavier until it returns directly to the mundane again. It's quite an interesting read so I went out of my way to get some more of her books.
12. Outgrowing God by Richard Dawkins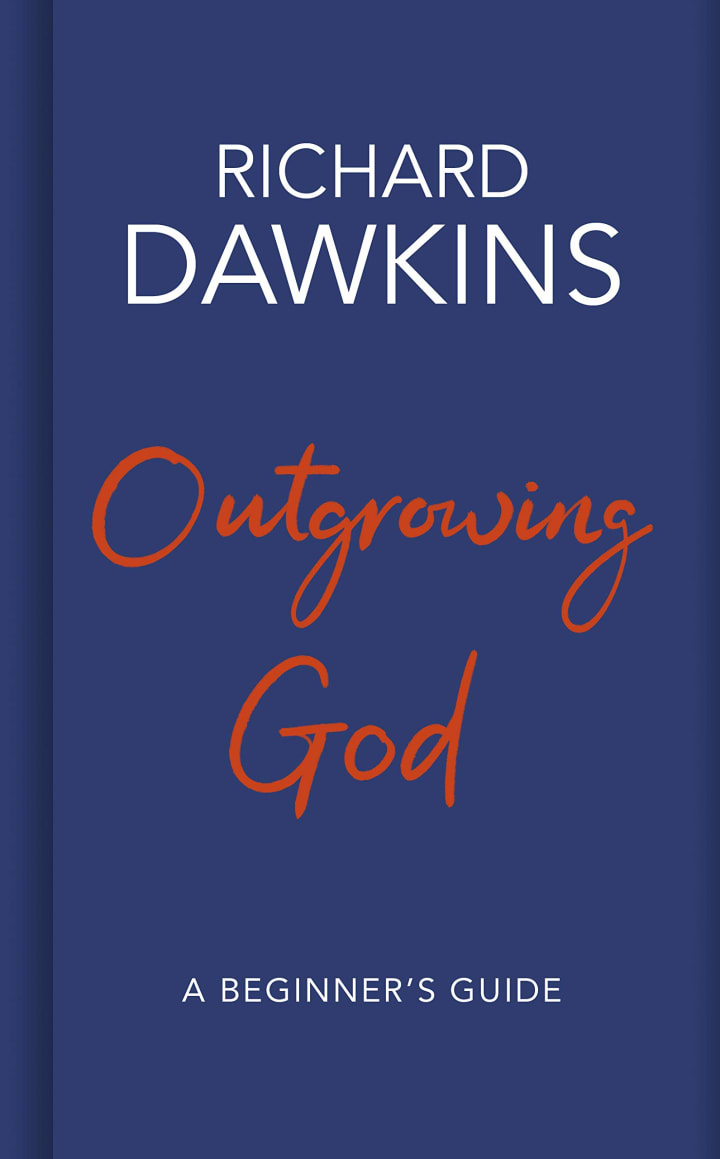 I never really read things like this and so, after reading "The God Delusion" some years ago - I thought I would give his new book a go. In the fact that he's trying very hard to be Christopher Hitchens he loses his individuality and sacrifices it for some hollow arguments. However, his writing is often witty, satirical and fun. Though I am a religious person, I can respect the fact that Dawkins is an atheist/agnostic. He just needs to develop his own style, I feel like he's trying to write the next "God is Not Great" - but it lacks the substance and vivacity that book had.
13. The Mambo Kings Play Songs of Love by Oscar Hijuelos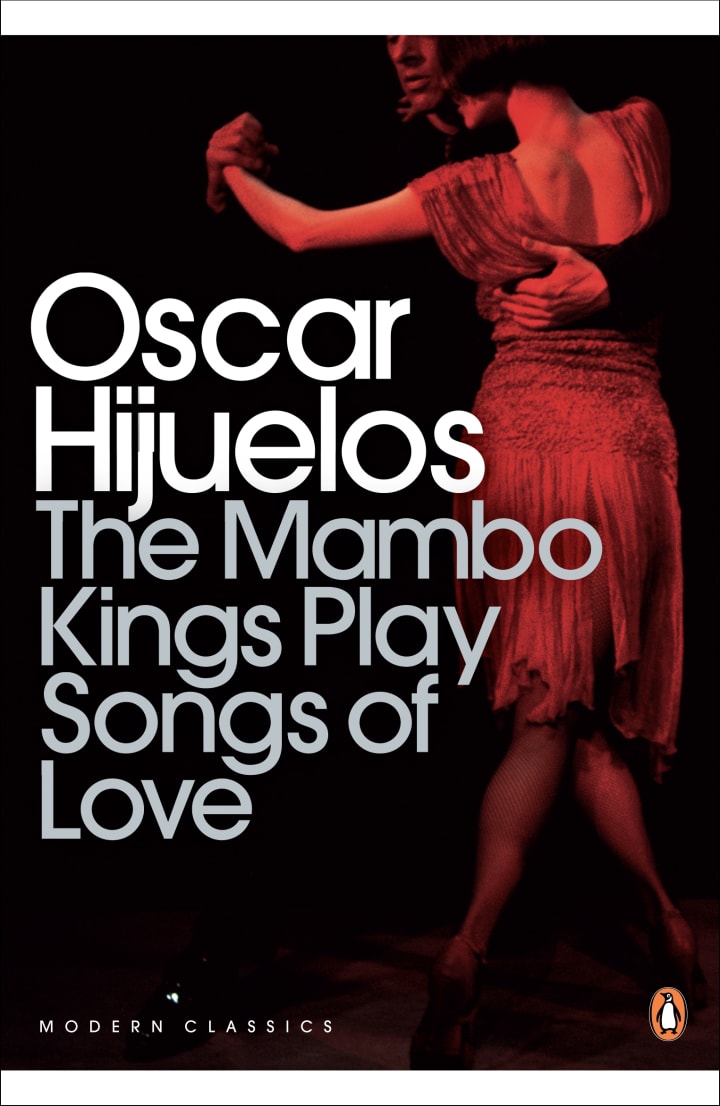 I read this book on the way to the cinema and took it with me just in case Star Wars was boring. I'm not going to lie, Star Wars was boring but the book was at least pretty good. I liked the way it told the story of these Mambo Kings because the whole book felt vibrant and musical. I could've done without all the sexual stuff though, that was a bit heavy and I felt like it was overdone. However, the tone was brilliant, adding a flavour to the book I had hardly seen done before. It's like you could hear the music coming from it - very strange indeed.
14. Chess by Stefan Zweig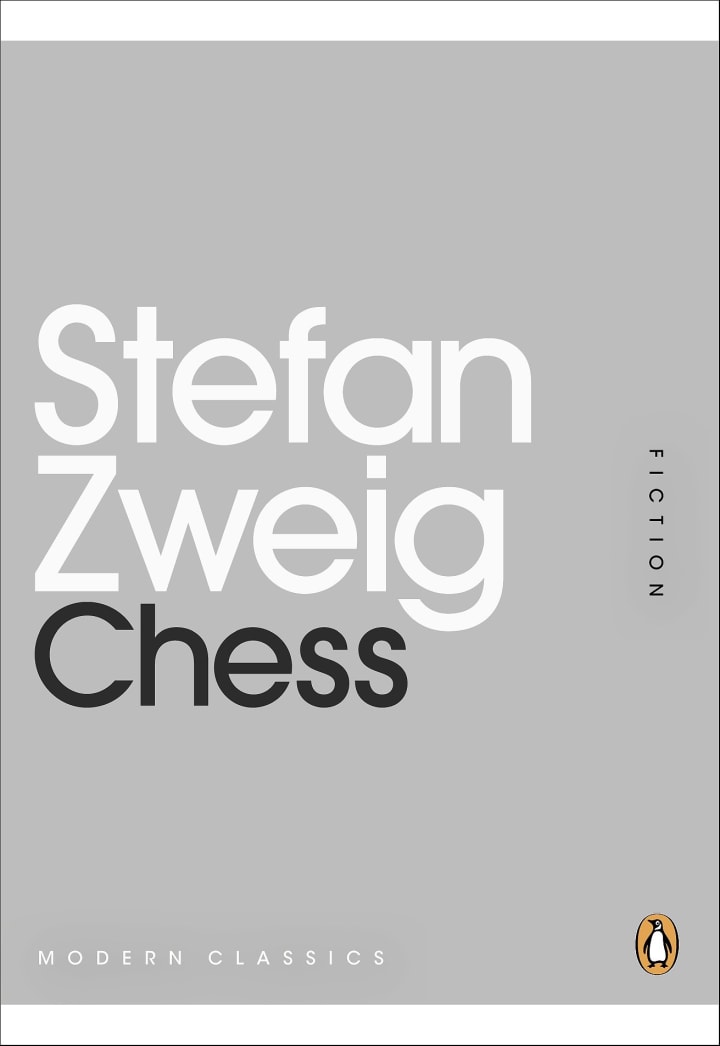 Yes, I read more Stefan Zweig, do you have a problem? If you know Stefan Zweig then you can seriously see this book (sometimes known as "The Royal Game") as a reflection of his mental state at the time. With people protecting their honour and other people in some sort of state of delirium or frenzy, there's always something endearing about reading the book Zweig wrote a year before he committed suicide. Its written in a peculiarly dark tone with hints of irony, sarcasm and darkness. It truly is a modern masterpiece.
15. The Country Life by Rachel Cusk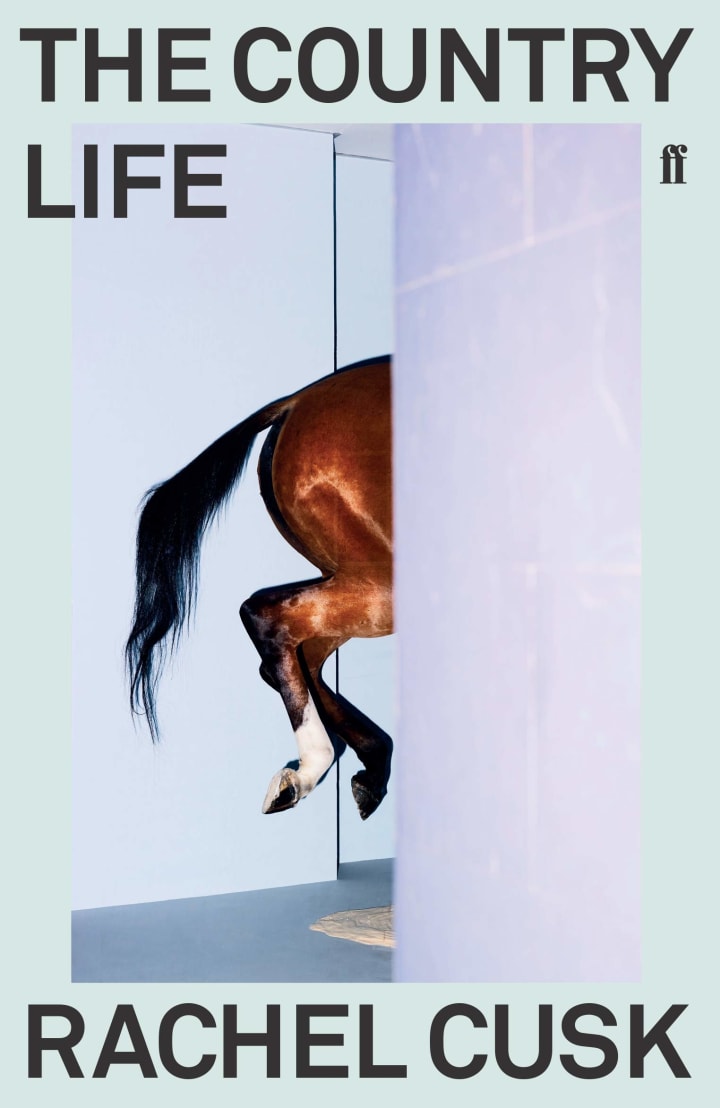 I always got hints of "Jane Eyre" whilst reading this book and I pretty much enjoyed the way it drew on many other texts as well. Whilst I was reading it I noticed some Dickens in there and some Bronte too - there were definite influences from this rural and explorative literature of the 19th Century that seems to be covered in aristocratic bullshit for some reason. Cusk stripped it back down again and revealed the portrait of a landscape that was once there before but now we all dearly and sorely miss. It's one of those books you read and then take a deep sigh afterwards.
16. The Gift by Vladimir Nabokov
Set in the Berlin 1920s, this novel is one of Nabokov's best attempts at a metaphorical elegy. Something has died, a past life, a past love and something has faded away - never to be seen again. Leaving things behind is a speciality of Nabokov but whilst reading this, I've been particularly interested in the way he explains living in Berlin, under a guise, in passionate and violent love with ideas and concepts whilst the world before him changes and falls apart, building itself anew again.
17. The Sailor Who Fell From Grace With the Sea by Yukio Mishima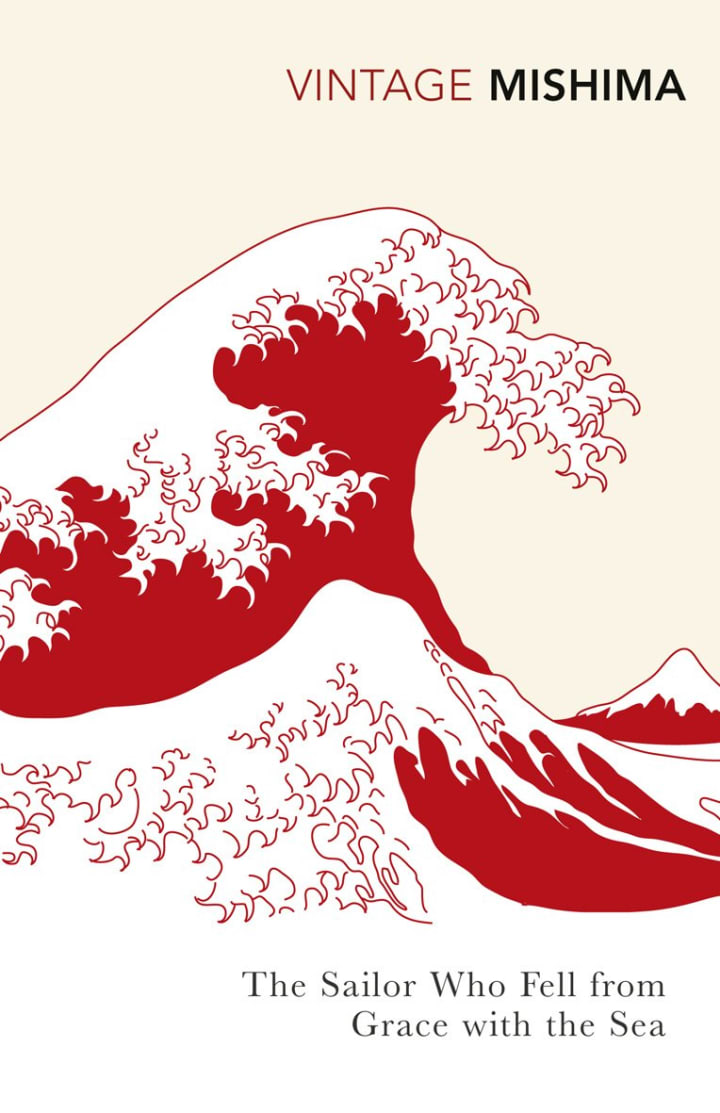 Again, another crier over here. I cried because this book is so violently passionate and has such an intense storyline. It works with the failing relationships between sons and fathers and the faltering models for adulthood that boys have. The expectations placed upon these boys means that they need someone to look up to and they don't feel like they have anyone worthy. There's this scene in the book where the boys brutally murder a kitten and it's just really upsetting because it's telling us that if boys aren't taught how to behave then they will react with violence and impulse that could harm and hurt many people. It's sad because it's true.
18. In Praise of Shadows by Junichiro Tanazaki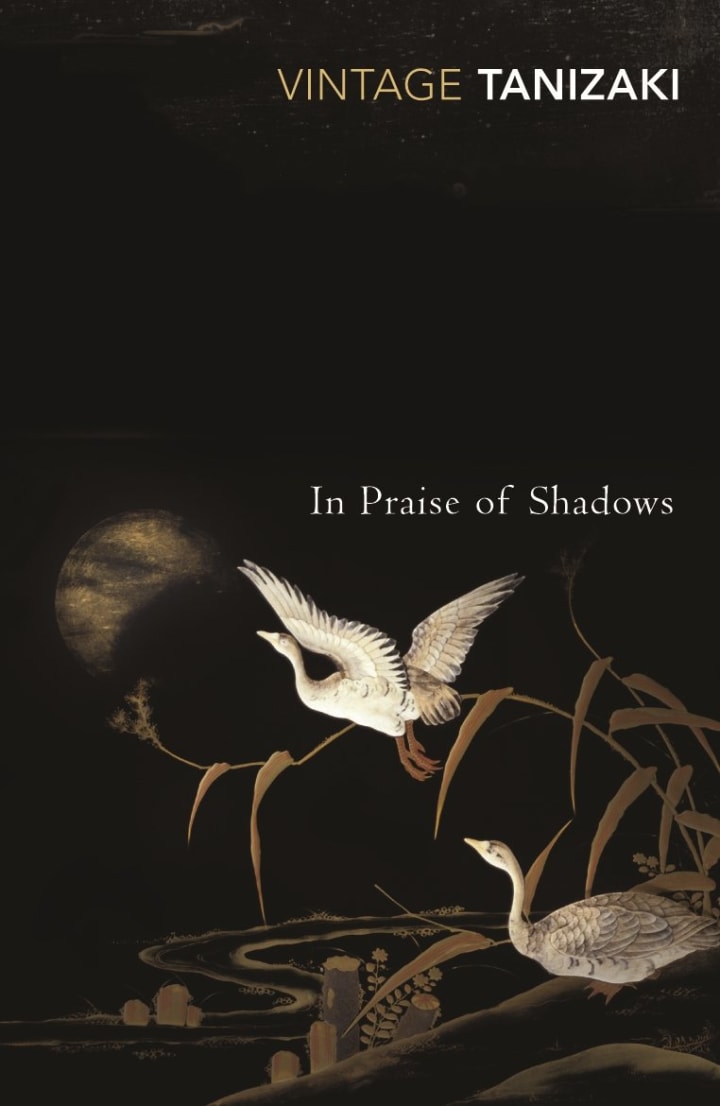 This aesthetic appreciation reminded me of the works of Caravaggio because it is so focalised on darkness and what it means to be in the dark. It talks of the changing world and how darkness, shadowing, shade, rest and emotion is so important that in order to get along we need to make sure we allow ourselves to feel. The writing style is beautiful and resonant of that perfectly descriptive 20th Century Japanese Style that Mishima and Kawabata are so famous for. Even though it is short, I really enjoyed this book.
19. The Great Railway Bazaar by Paul Theroux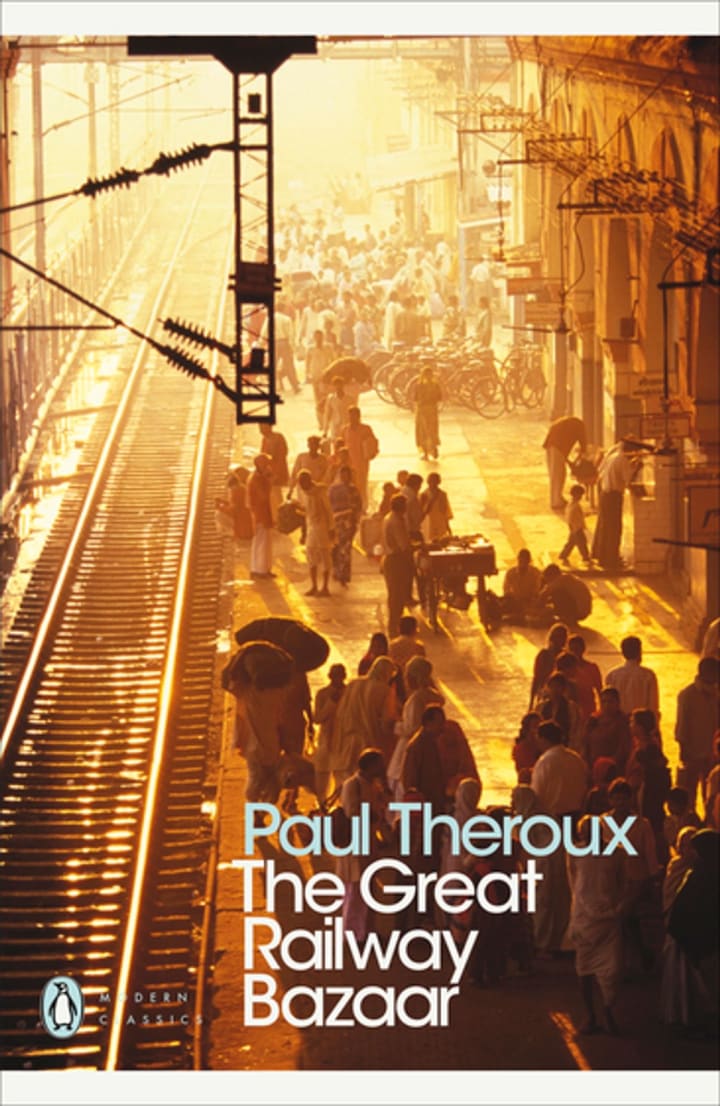 Oh yes, a great adventure book which is also a travelogue which is also an autobiography. There's so much packed into this book and it moves so fast that you hardly have time to take in all the sensory stuff that you encounter throughout this man's travels in Asia. Being a second generation immigrant Brit-Indian, I really enjoyed the chapters on India and the way the culture was spoken of with incredible appreciation for the exotic and the oriental. I also enjoyed learning about what happened to him on his journey. He got sick at times, he got tired and fatigued but was still persistent to finish his journey around Asia. A thoroughly enjoyable book.
20. Death in Venice by Thomas Mann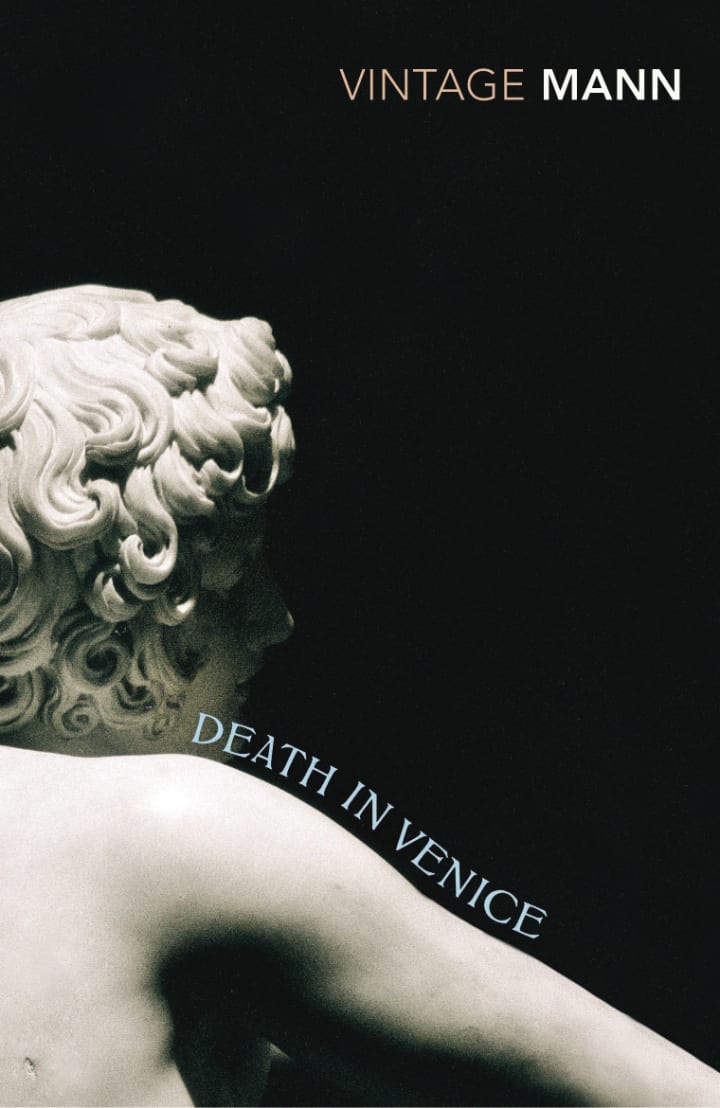 I read this book a few years ago as well but for the life of me, I had forgotten what it was about and could only remember something about violent love and there was a child involved. It was about an imagined love affair with a 13 year old boy from this middle aged man...I'll stop there actually. Anyways, the landscapes in the book to do with Venice and the stuff about the Roman Myths is fascinating. There's something very Italian about this book and something also deliriously obsessive. It is brilliantly written however controversial the storyline.