20 Books of 2020 (Part 3)
41-60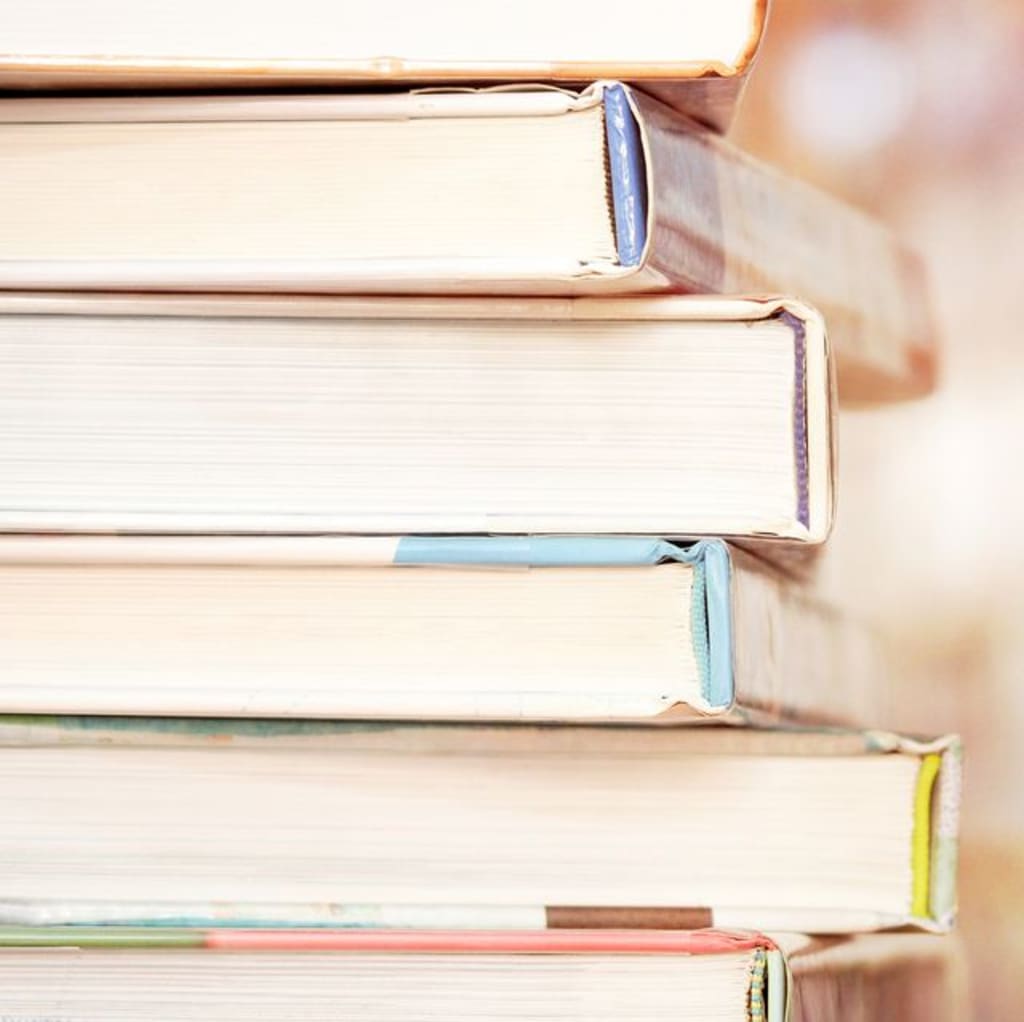 You may or may not have read my first two sections of this series but let me remind you why I'm doing it first and then I'll share the links after.
The reason why I've created this series is because when I wrote my 2019 article on the books I had read that year, I noticed that not only was it very long, but it was also very difficult to decipher. I wanted to improve upon that and so I thought I would do every ten books. But then I remembered that if I did ten then I'd be writing an article every five days on books and I didn't want to bombard the feed of Geeks Media. And so, I settled on a number appropriate for the year - 20. Every 20 books I read, I'm going to do a small review of them here for your benefit. If you take just one book away with you this year then I've done a good job. I love sharing what I'm reading with people and so this is a great opportunity to do it without being annoying. I'm sure that you guys have many recommendations too and so, if you've got anything you're reading which is good then I suggest that you tell me what it is because even if you don't think I want to know - ten times out of ten, I do want to know.
Books are an incredible thing because they allow the reader to ignore the world around them if only for a few hours and ignore all the annoying and irritating people that populate their lives. If you're like me and hate the company of other people, then reading books is the key activity for you. I'm sure that even if you just read the newspaper, you're still reading. If you're reading articles online, you're still reading and if you're reading things like movie magazines and books of song lyrics - that still counts too.
Books are filled with worlds both real and unreal and make far better company than human beings. Books normally say what you want to hear but won't admit. Books won't get up and leave you for no reason. Books aren't judgemental about whether you take a few hours or a few months. I'm sure they just like the fact we chose them over others. Books are where emotions are expressed in clarity and there's nothing jumbled up in-between. You don't need to convey to a book how you're feeling, it just seems to know. It's a friend that is always there and won't even hurt you - and that's why books are far, far better than any human could ever dream of being. Myself included.
If you would like to check out other books in this series, then please check the links below:
Part 1: https://vocal.media/geeks/my-first-20-books-of-2020
Part 2: https://vocal.media/geeks/20-books-of-2020-part-2
So, without further introduction - here is part 3, numbers 41 through to 60. Again, I hope you enjoy reading about the books I'm getting through this new year.
41-50
41. Star by Yukio Mishima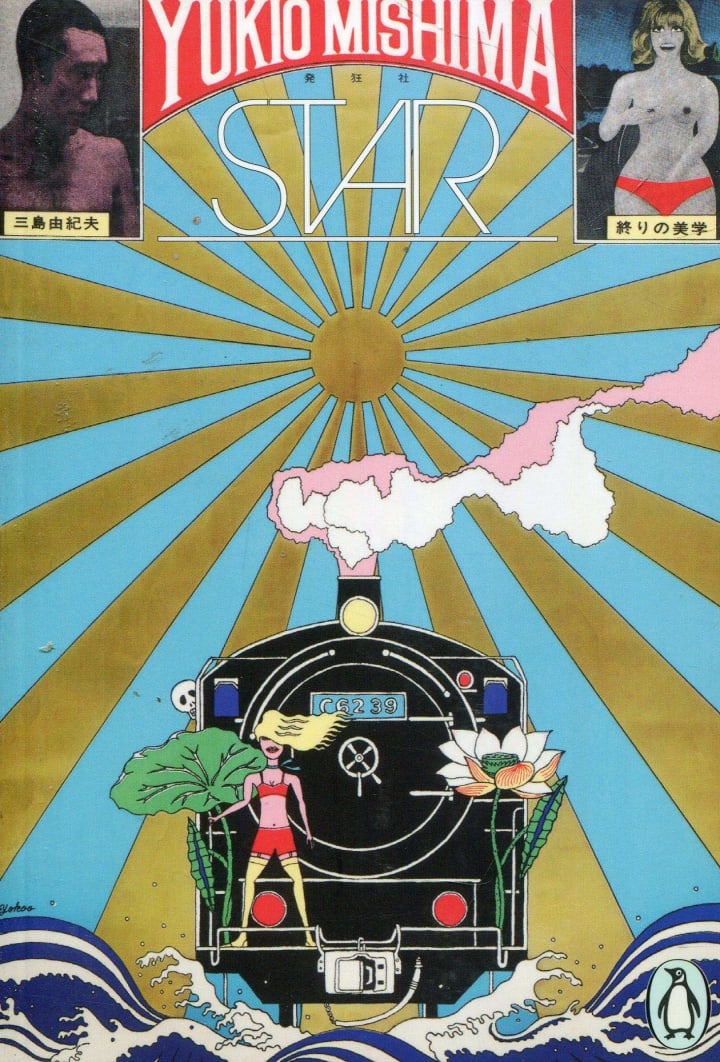 This torturous fame-obsessed novella is basically what happens when F Scott Fitzgerald and Ernest Hemingway meet Haruki Murakami and Franz Kafka. Yes, you heard me correctly. A shattered world that seems so complex and distant from our that we forget that yes, this is a real man in the real world, the protagonist is basically a character waiting for tragedy. I think that even though I didn't enjoy this book as much as other Mishima novels I have read, it is still a good excuse to get involved with this psychedelic writer.
42. The Throat by Peter Straub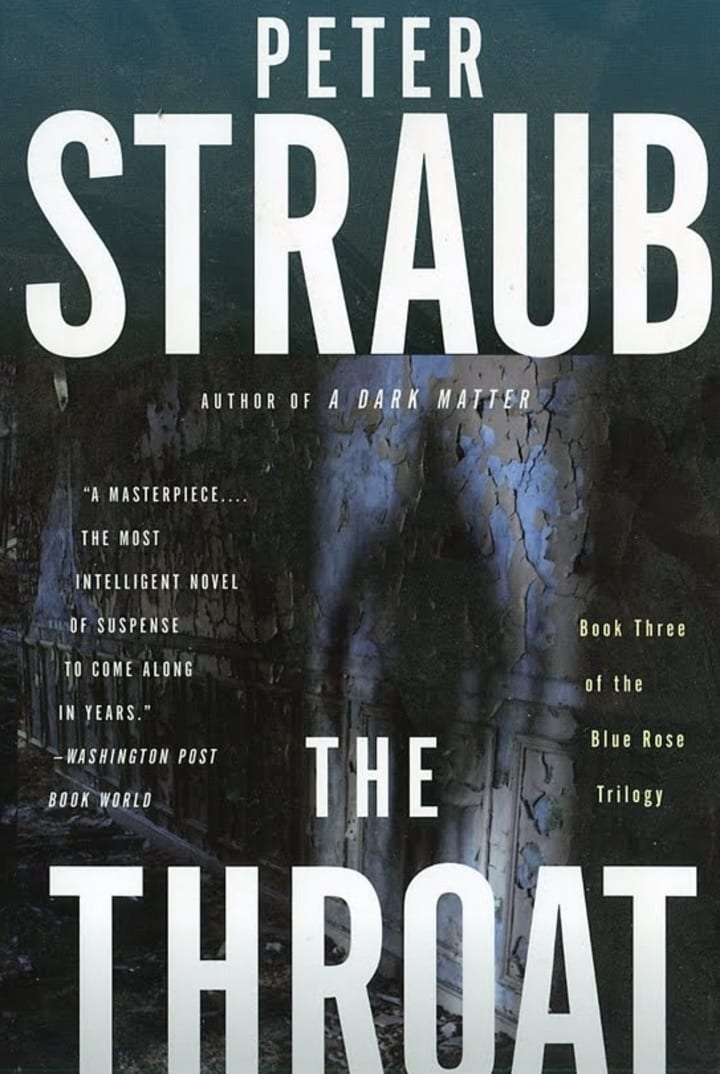 This is a horror novel that was suggested to me on Amazon, but I found it too expensive and so I got a second-hand copy from eBay. I have read other books by Peter Straub before and I really enjoyed this one too. I had read "Ghost Story" and even though that was a bit slow, it got me used to his writing style for this book: "The Throat". I feel like the first half of this book though, was far better than the second half. The first half was eerie and wispy like a horror novel should be, but the second half just didn't have the same impact. It felt a little rushed. Be that as it may, this was an amazing book with some really weird scenes (especially the one in the tunnel in the first half!)
43. Lives of the Artists, Lives of the Architects by Hans Ulrich Obrist
Okay, so I found this one really interesting. There was a whole section of David Hockney that I loved at the beginning of the book and the way the short biographies are constructed from interviews and opinions by the author seems like a better idea than just a linear narrative. I loved the style variations because it made the book far easier to read and even, at times, made it witty. It was one of those books that you really miss because you just know other biographies aren't really written like that.
44. The Doctor is Sick by Anthony Burgess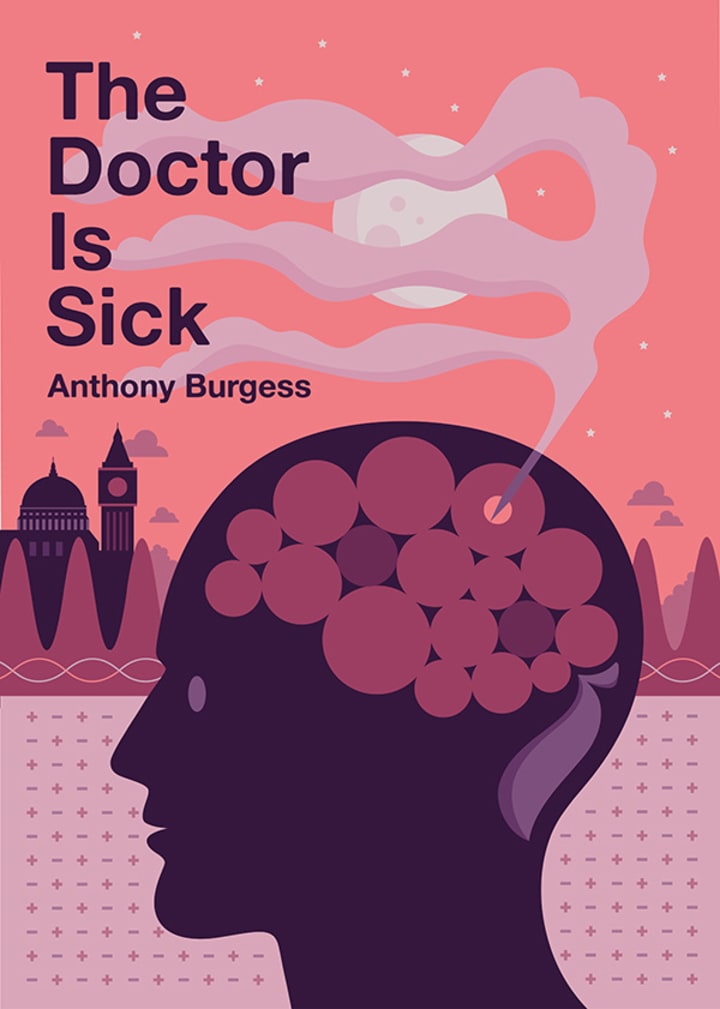 An Anthony Burgess novel is always a great way to start your reading new year. Whether it be this book or his famed "A Clockwork Orange" - Anthony Burgess is such a great author in everything he does. This book is about a man who has a wife who is cheating on him, he gets a brain injury and then everything just goes wrong all over again. It's a brilliant satirical book that seems to be based around the failure of the modern relationship and the failure of the will more than anything else. The language style is witty, sarcastic and at times it can get quite dark. It has possibly been one of my favourite books of the year so far.
45. The Secret Agent by Joseph Conrad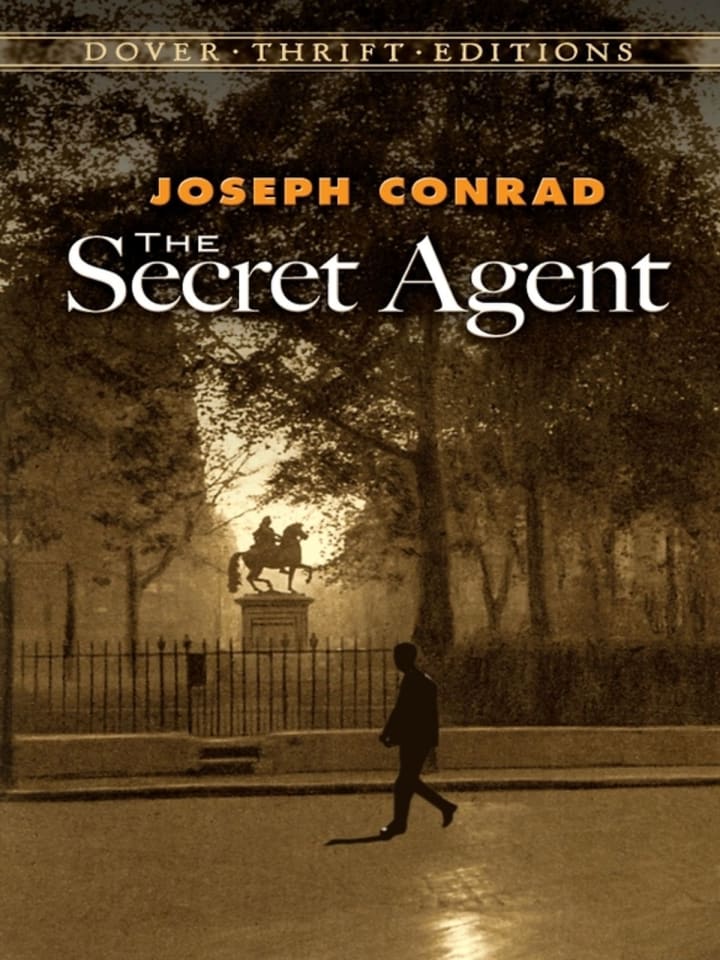 I'm not going to lie, I read this book a few years back and then completely forgot all about it until recently when I was re-watching the film with Peter Lorre in it. Conrad's books never fail to please me, this book seems to have the same pure struggle of the human condition and the tearing of the soul that "Heart of Darkness" has. I think Conrad's strength is his very human characters that even though they have a tough exterior and seem to be out of society, they are still in some way human.
46. The Life of PT Barnum by PT Barnum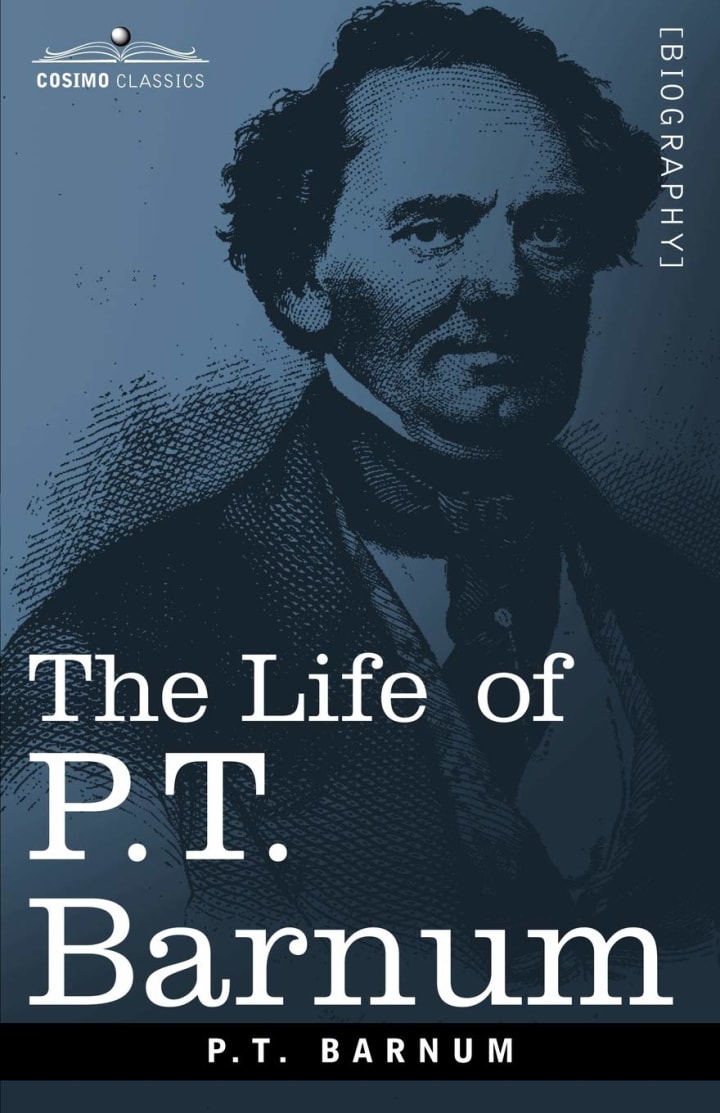 I'm not gonna lie, I'm not particularly a fan of human slavery and disability discrimination but I wanted to give this guy a chance to explain himself. He didn't. It's got a lot of information about the circus but it's also got a lot of pomp. There's definitely the same sort of tone I found in Brando's autobiography which is basically a man who is trying to make himself out to be above and beyond everyone else. Though I didn't like the tone the one thing I did enjoy was the Victorian atmosphere. There was definitely an vintage and nostalgic vibe to it that took you back to the times of old.
47. The Green Fool by Patrick Kavanagh
A semi-autobiographical novel, it is essentially Irish and has some of the wittiest language in any Irish novel you'll ever hear (if you haven't read anything by Flann O'Brien or Oscar Wilde that is). Kavanagh's books are basically those books that you read to get your mind off other things because you've been reading psychological stuff and you need a laugh. All about his childhood and his strange ways, this book makes for a great little laugh.
48. The Guardians by John Grisham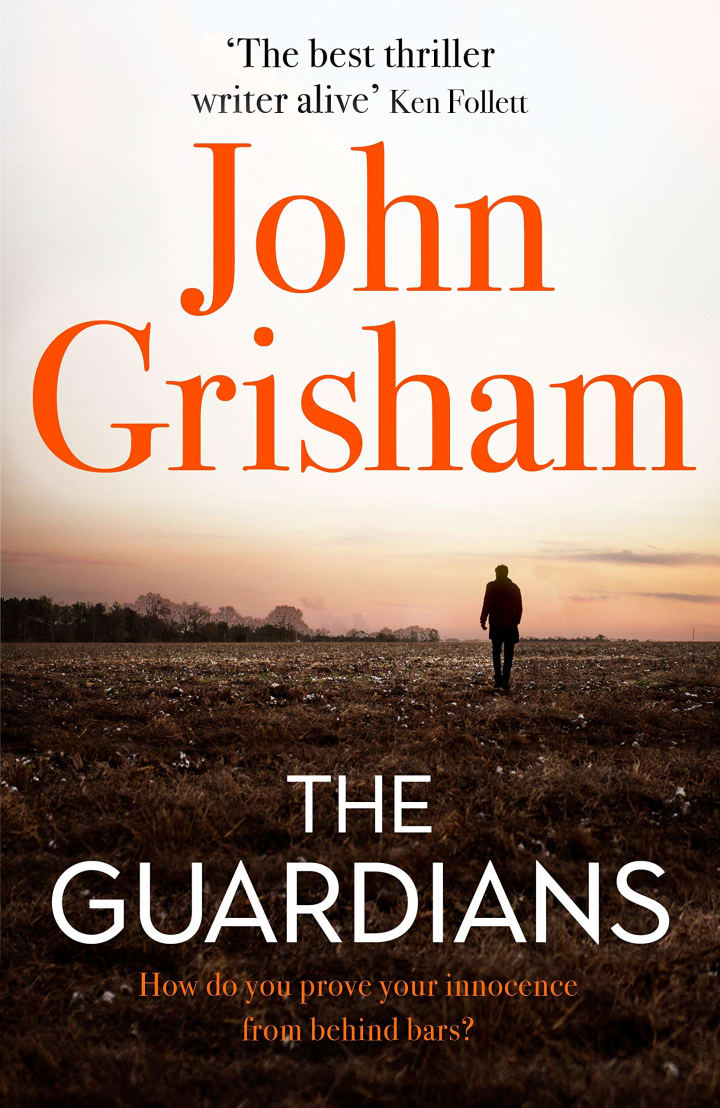 The protagonist is a priest and that's the first time I've seen that in a Grisham novel. Grisham has always been a good read for me because of his incredibly engrossing and immersive legal dramas that make you feel like you're watching something like "Courage Under Fire" or "A Few Good Men" or even "American Crime Story". Grisham's writing is always incredibly dark and gritty and again, because it is a priest at the centre of this book - it makes it all the more engrossing.
49. The Land Where Lemons Grow by Helena Attlee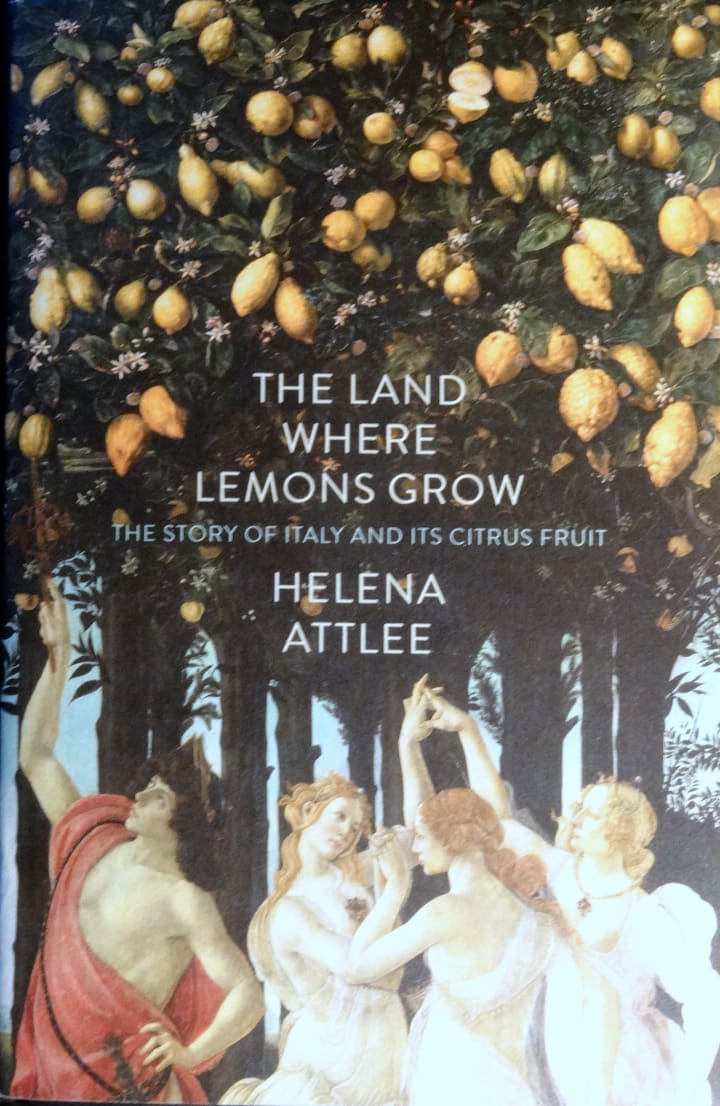 I loved this book so much. There is something incredible about reading on someone's stories going around a certain country. Since I have an extreme interest in Italy, I love reading about people's discoveries in that country. This book was all about the citrus fruit and from the beginning, the language was incredible. It was so good that you could practically smell the freshness of the lemons. I really don't think I've read many travel books better than this.
50. The Best of Crimes by KC Maher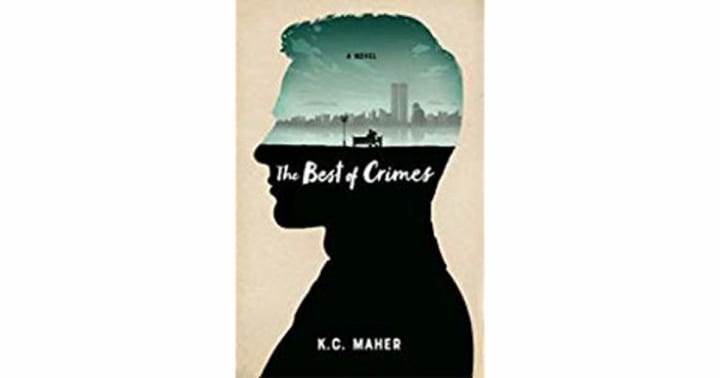 I'm not going to lie but I wasn't going to include this one since I didn't enjoy the book. Now, the reason isn't the subject matter being a lot like Lolita by Nabokov (because that book is amazing, let's agree). But it is actually to do with the mundane emotionless writing style. There's not much deep meaning and it looks like someone rushed it because they got a publishing deal. It's a shame because this book could've been very good. The premise is pretty well thought out.
51-60
51. A Time in Rome by Elizabeth Bowen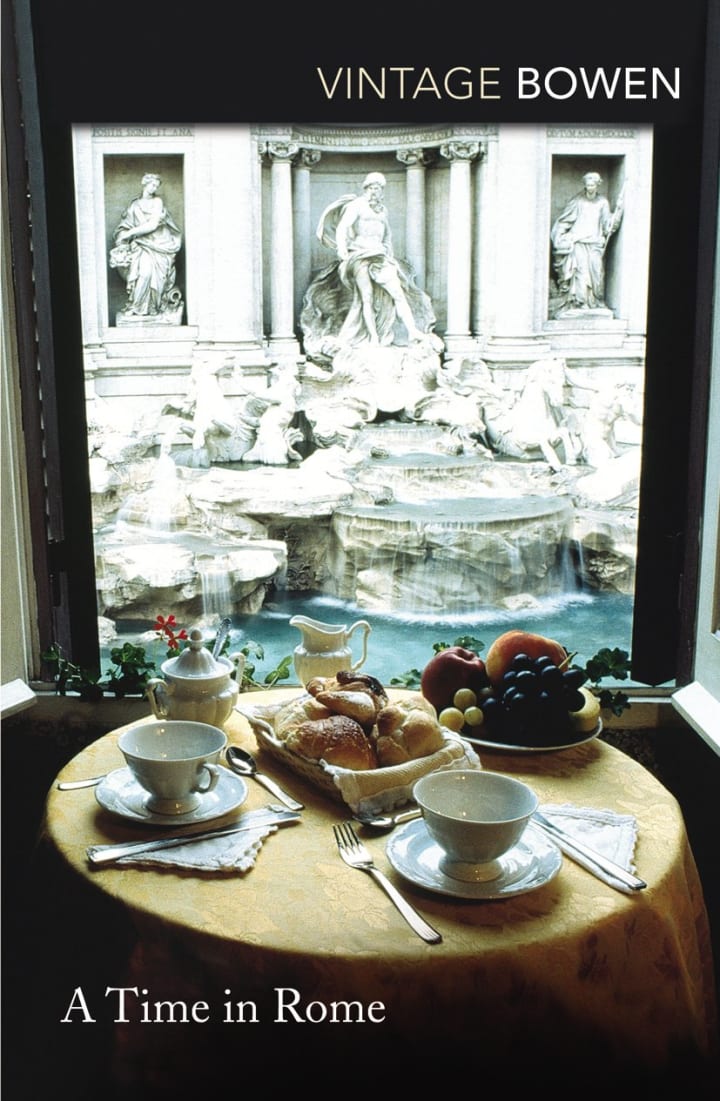 Yes, it is yet another Italy-Based Travel Narrative! Elizabeth Bowen's includes art, architecture, the culture and the food. The scents, sounds and sights of Italy come through the book as you walk through with the author. From start to finish it is a grand description of the greatest country in the Western World. The most fascinating country in the most fascinating tale by one of the world's most enigmatic authors.
52. As A Man Grows Older by Italo Svevo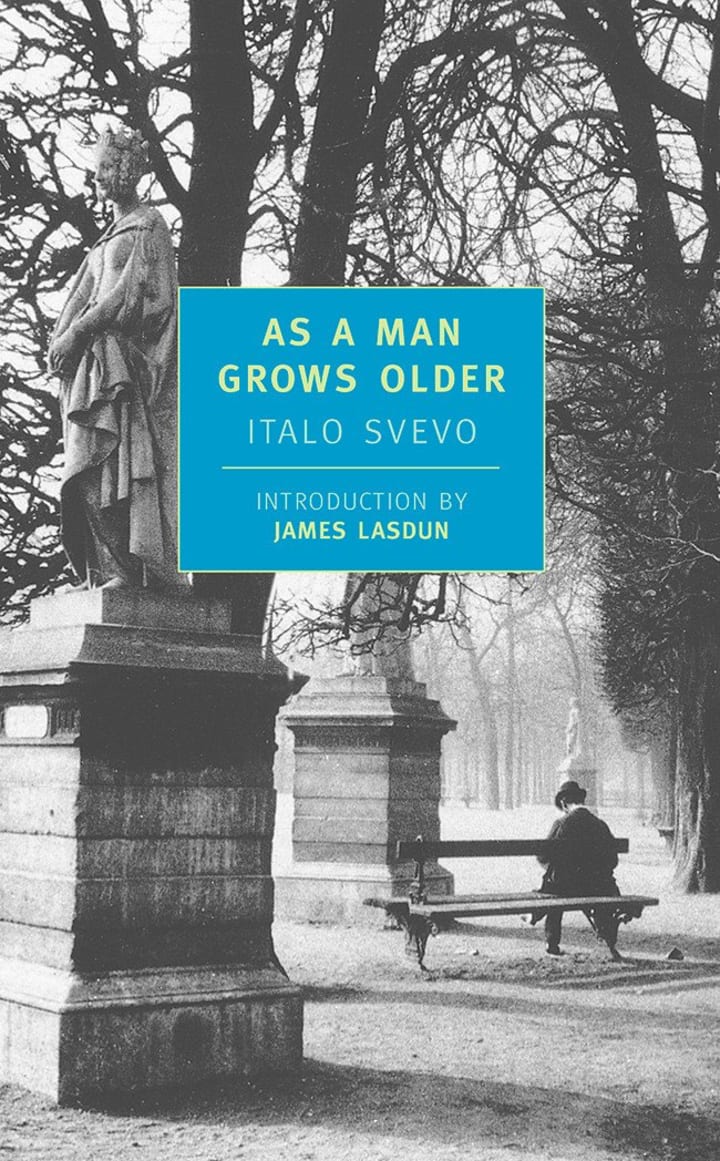 Svevo's writing is always philosophical and never fails to spark my interest and stay with me long after I've read the book. A few years ago, I read Zeno and well, it stayed with me for so long that I ended up reading the book again out of interest and repeating the entire process. It took its toll. This book is all about the basic essentials of the human condition coming into focus every now and again. There's love and passion when he cannot get the woman he loves properly. There's death and agony, there's pain and anguish, there's elated happiness and finally, there's a piece of humanity you rarely see - internalisation. It is one of those classic Svevo books.
53. A Meaningful Life by LJ Davis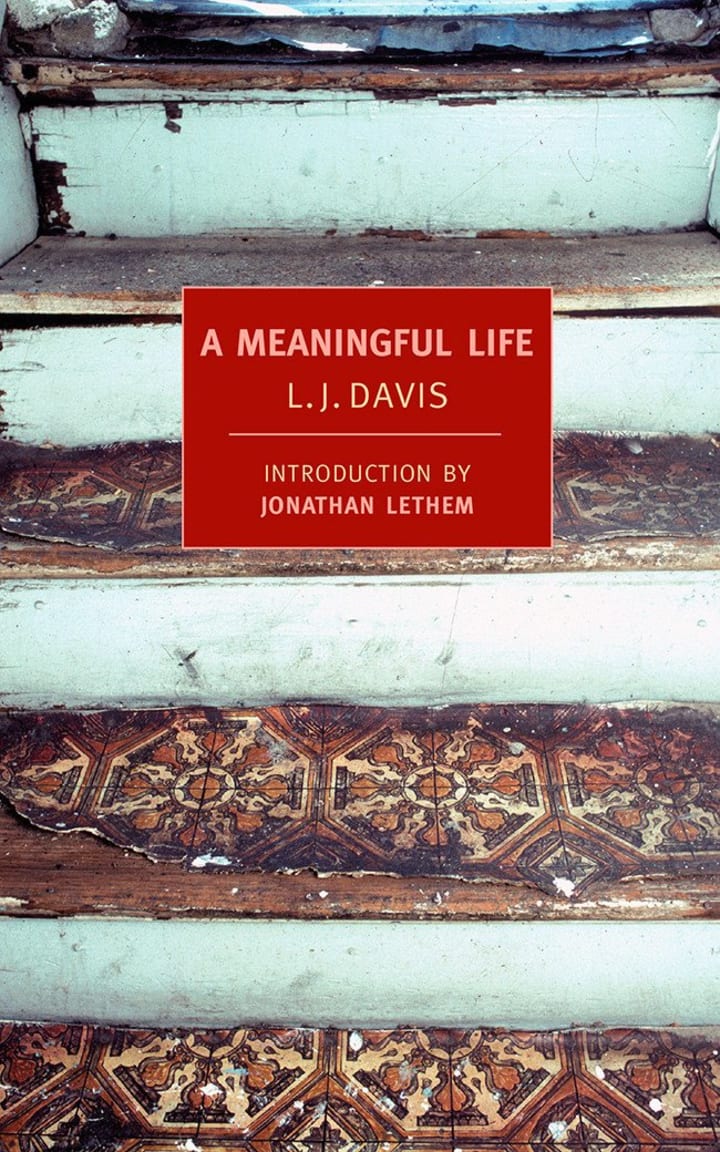 This book is a lot like the Svevo one. It's all about a life and how the protagonist grows older and becomes more concerned about the legacy that is being left. More and more concern surrounds the philosophy of existentialism and I'm not going to lie, this book has some of the most philosophical dialogue around the subject of mortality that I have ever read. I found this book on eBay and it was going cheap. It's not very long but it will mess with your mind a little so be careful.
54. Clandestine in Chile by GG Marquez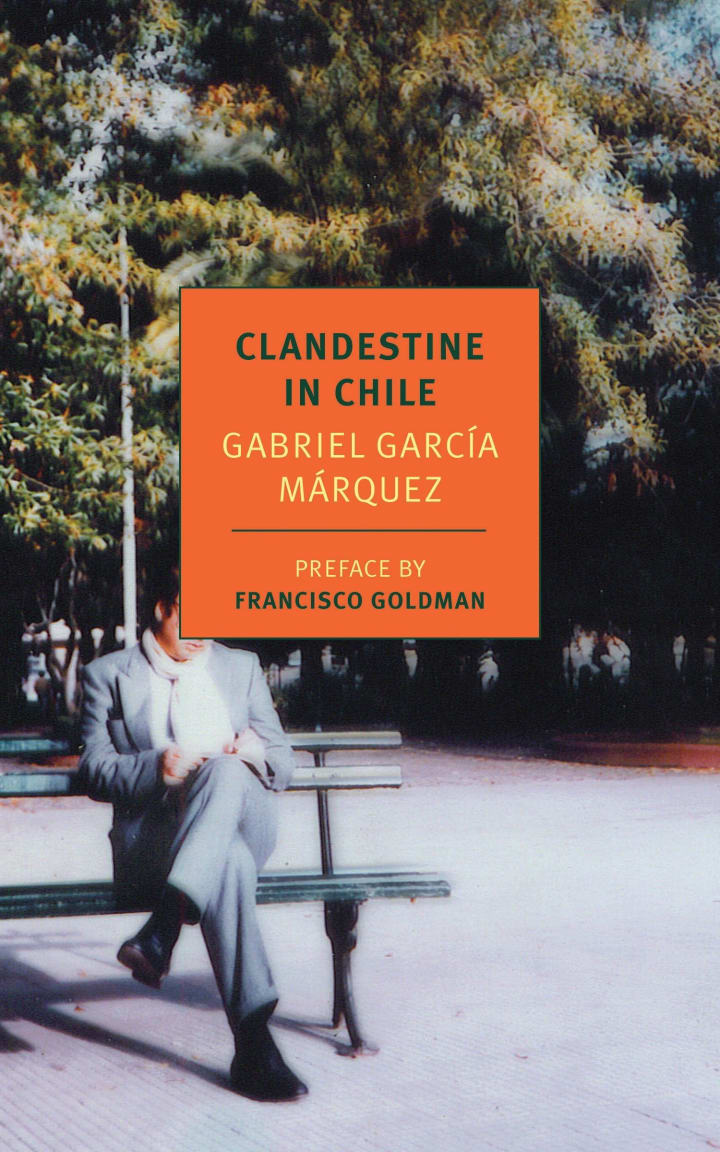 This is about a man trying to make a film and gets into Chile in disguise with a friend. He then sets out to do his work but finds himself on the run from the law as well. I believe this is a true story but anything written by Marquez is absolute gold. Different to the normal Marquez's I've read, this book is both witty and satirical, having broods of darkness where necessary. I feel like this could actually be one of my favourite Marquez's as well, after "Story of a Shipwrecked Sailor" and "100 Years of Solitude".
55. Testing the Current by William McPherson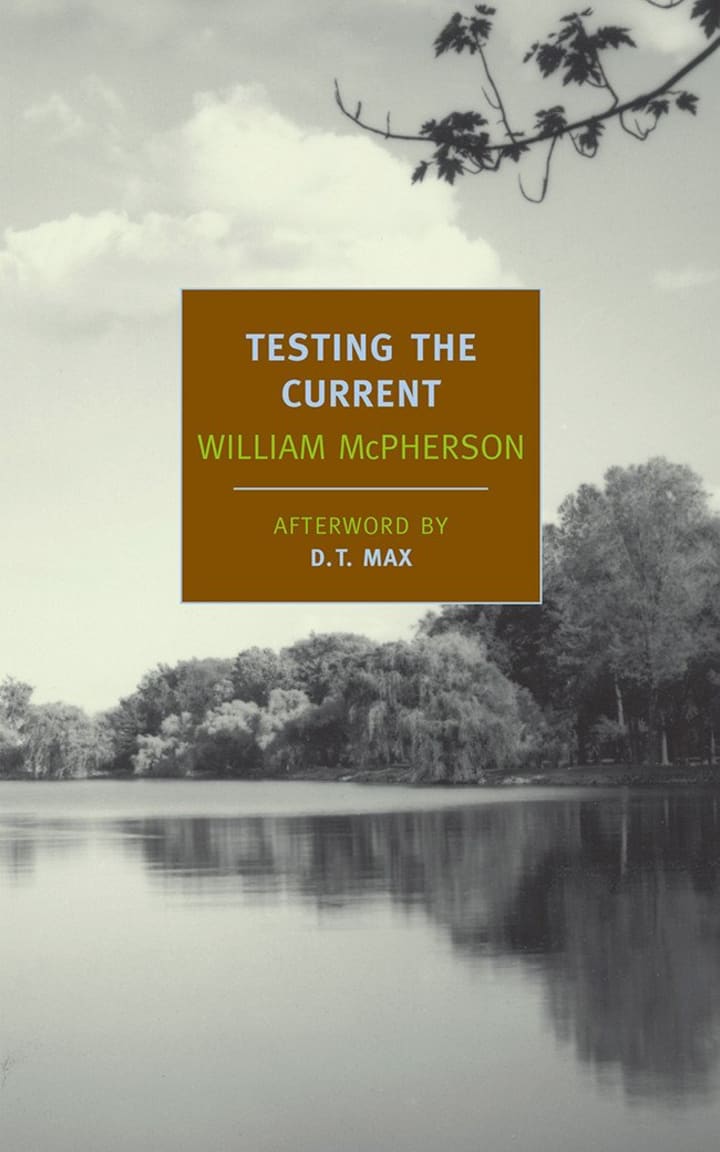 This book is what happens when the midwest meets tragedy and that meets comedic dialogue and has a backdrop of a Gatsby vibe in the midst of the Great Depression. A fusion of William Faulkner's southern charm and the realism of the novels of the early 20th century, there is a classic feel to it that has some seriously deep and meaningful metaphysical shit to it. It's something you have to read a little slower than usual, to take in all that atmosphere and all that strangeness.
56. Wish Her Safe at Home by Stephen Benatar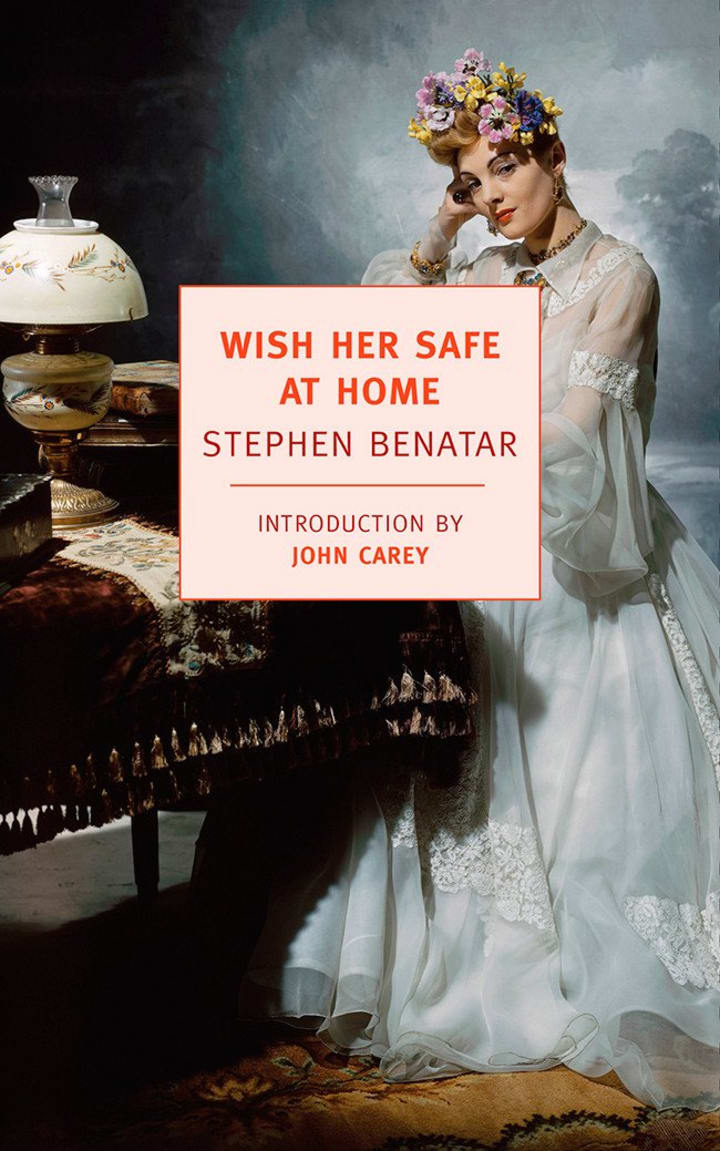 I enjoyed the book's premise but again the way it was written seemed a bit off. For one, this is a man writing a main character who is a woman and it's not very good in a sense that I find some of the aspects of her character a bit stereotypical. I also found some of the opinions by other characters on her nature a bit stereotypical too. I think the choosing of a female character is the one thing that possibly made the novel a bit crap. I think the writer needed to do a lot more research on his female characters before writing them. Again, it is a shame since the premise was pretty good.
57. Unnatural Causes by Dr. Richard Shepherd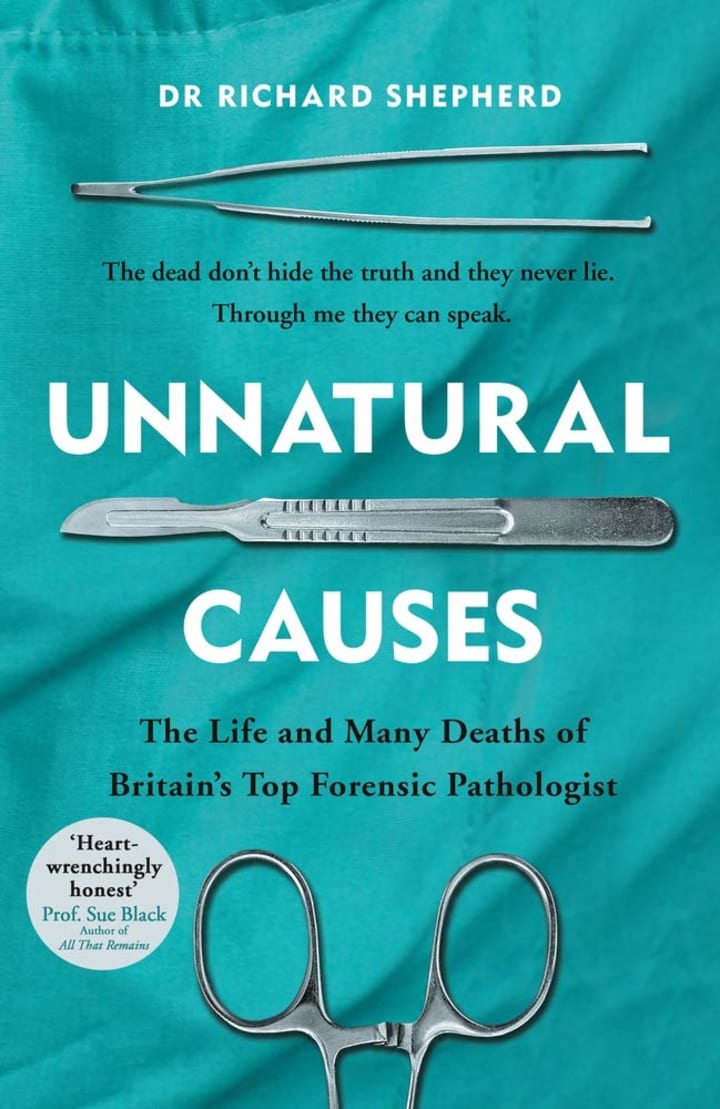 Now, if you know me then you know that I am not only a huge fan of non-fiction literature, but I am also a big fan of Dr. Richard Shepherd. So this book was basically perfect for me to read. I was so excited whilst waiting for this book to come and when I did get around to reading it (which was the same day), I was no disappointed. He speaks about his work, the death of his mother and the fact that he read and analysed his own mother's autopsy report years later. It must have been agonising for him to do that but he is still an awesome guy and he is so intelligent it is unreal. Definitely one of my favourite books of the year so far. It is an absolute must-read.
58. Quiet: The Power of Introverts in a World that Can't Stop Talking by Susan Cain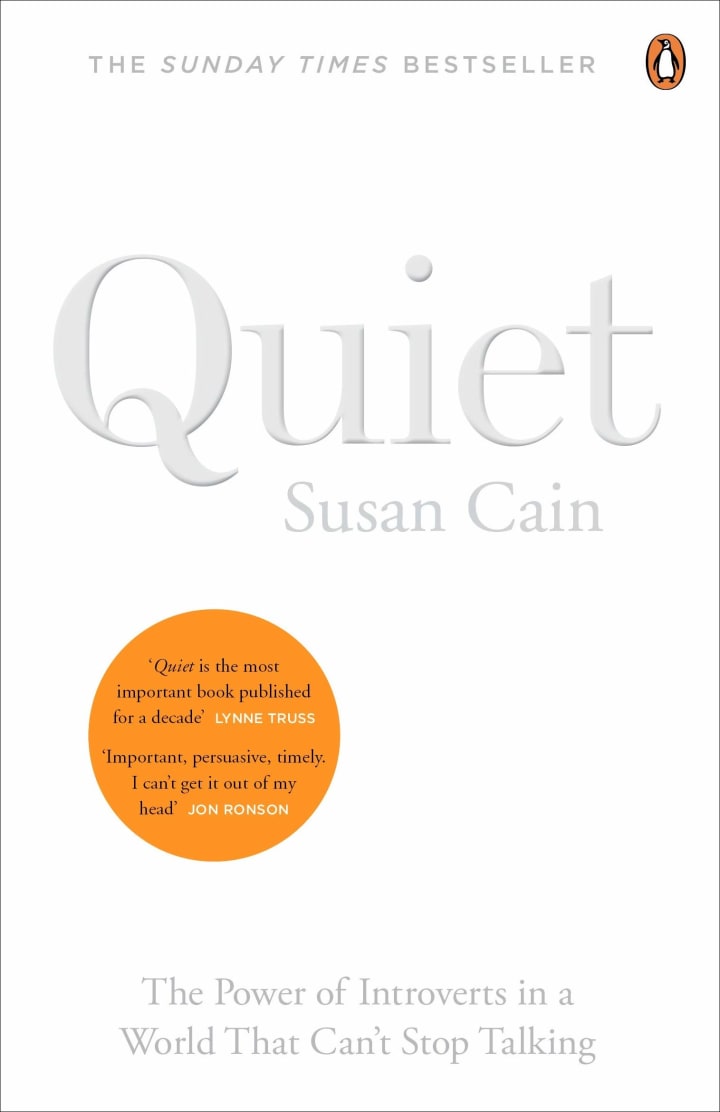 I felt like this book was very stereotypical in the sense that it didn't really know how to properly define an introvert. Some of the points were repeated over and over again ad nauseam until they stuck in your head and the language, in places, could be very bland and tasteless. I really do feel like this person was trying to make out that introverts are these emo-type people who are always brooding and never want to do anything other than sit in their own little world. As an introvert, that is not the case, we just don't like other people and we don't care what you're talking about. Leave us alone.
59. Blood on the Tracks: Railway Mysteries by Martin Edwards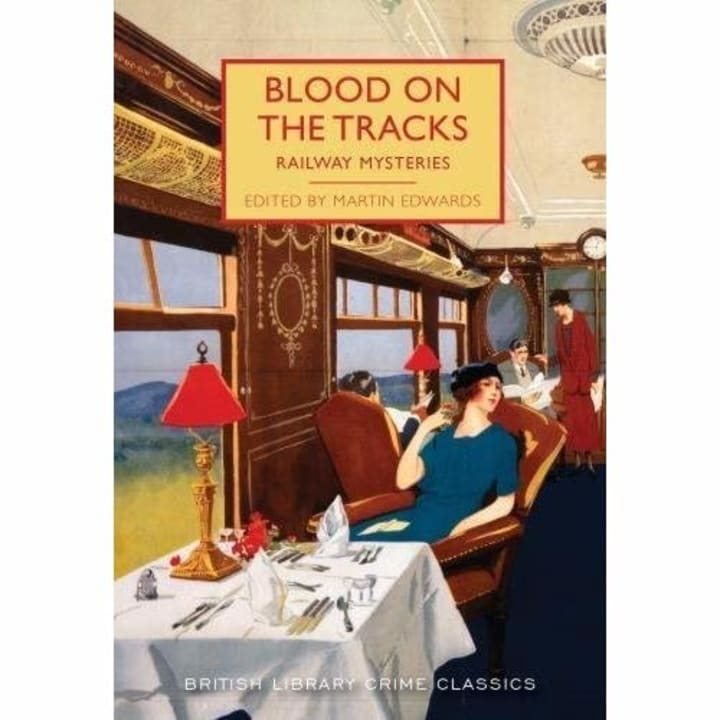 I bought this from the British Library that my folks took me to for my birthday. As I've been reading it, it has become one of my favourite books of the year. Some of the stories are long, drawn out and if you're not paying attention to each word, you'll miss the clue. There are other stories that are shorter and have smaller and better hidden clues. Most of the clues are hidden through the language use and when you do figure it out after completing the story, there is a great moment of realisation that you have when you go "Oh my god, I read that at the beginning!" For example: there is one story about a man who cannot find his friend on the train though they were sitting together moments before. His friend gets up to go outside and doesn't come back. The remaining man and another guy search the inside of the train top to bottom, even racks for the suitcases and under the chairs. They search the inside over and over again, but they never searched the outside of the train.
60. Ancient Sorceries and Other Weird Stories by Algernon Blackwood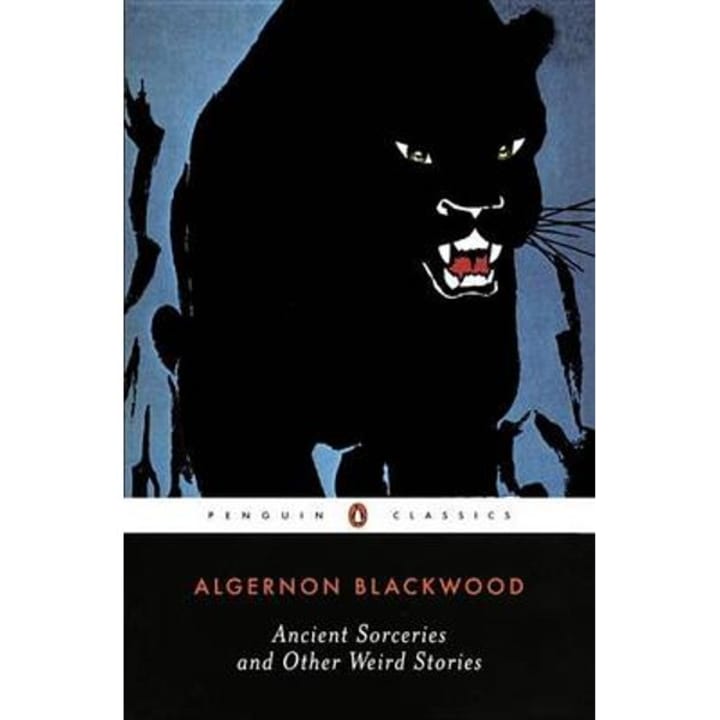 I've read many stories by Algernon Blackwood but none like this. I have a very old copy of the book and so, reading it makes the atmosphere even more frightening and ancient. There's something in the eerie, off-putting and uncomfortable language that really sends shivers down you every time you pick up the book. I have said that I've read quite a bit by this author because this is possibly the scariest one of his collections. Come on, even his name is scary.