Should I Play Skillz or Pocket7Games?
A comparison of skill-based game apps that offer real cash rewards.
As an avid gamer I'm always looking for new and exciting games to play. Since I had such a positive experience with Pocket7Games skill-based cash games, I figured I'd try out their competitor Skillz. I figured they were probably pretty much the same so why not just check it out.
After downloading Skillz I opened up the app and was immediately confused. It seemed like the actual Skillz app didn't even offer any games. It just kept sending me to a website that took me to a bunch of other apps to download. Eventually I realized that Skillz didn't provide any games itself, I would have to go to each game and download it individually. It seemed pretty ridiculous to me after playing Pocket7Games and having all the games at me fingertips without requiring any additional downloads.
The next thing I noticed was the difference in the home screens between the apps. Skillz was just a jumble of different things and it made it extremely difficult to figure anything out. There wasn't any kind of direction or explanation for any of the buttons or screens. The app was really confusing to navigate, and the tabs really didn't even make any sense. I was really shocked at just how much of a mess the app was. Below is a comparison of Pocket7Games and Skillz. The difference is obvious.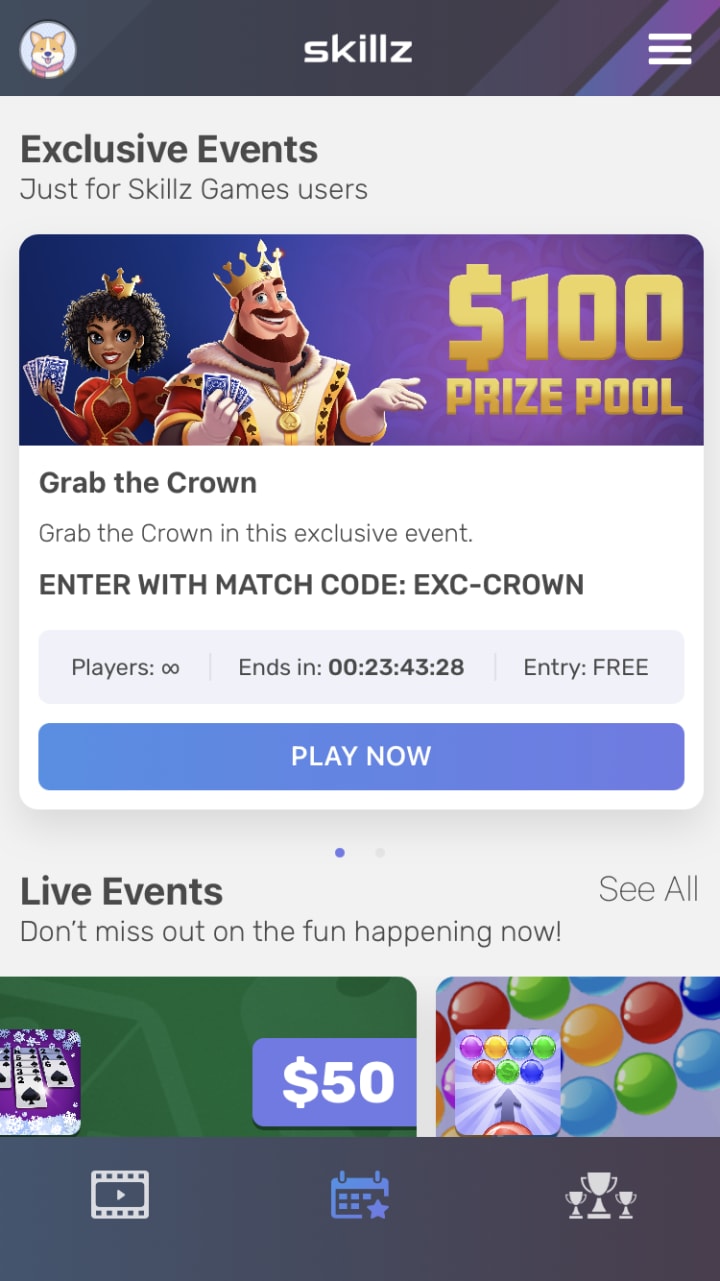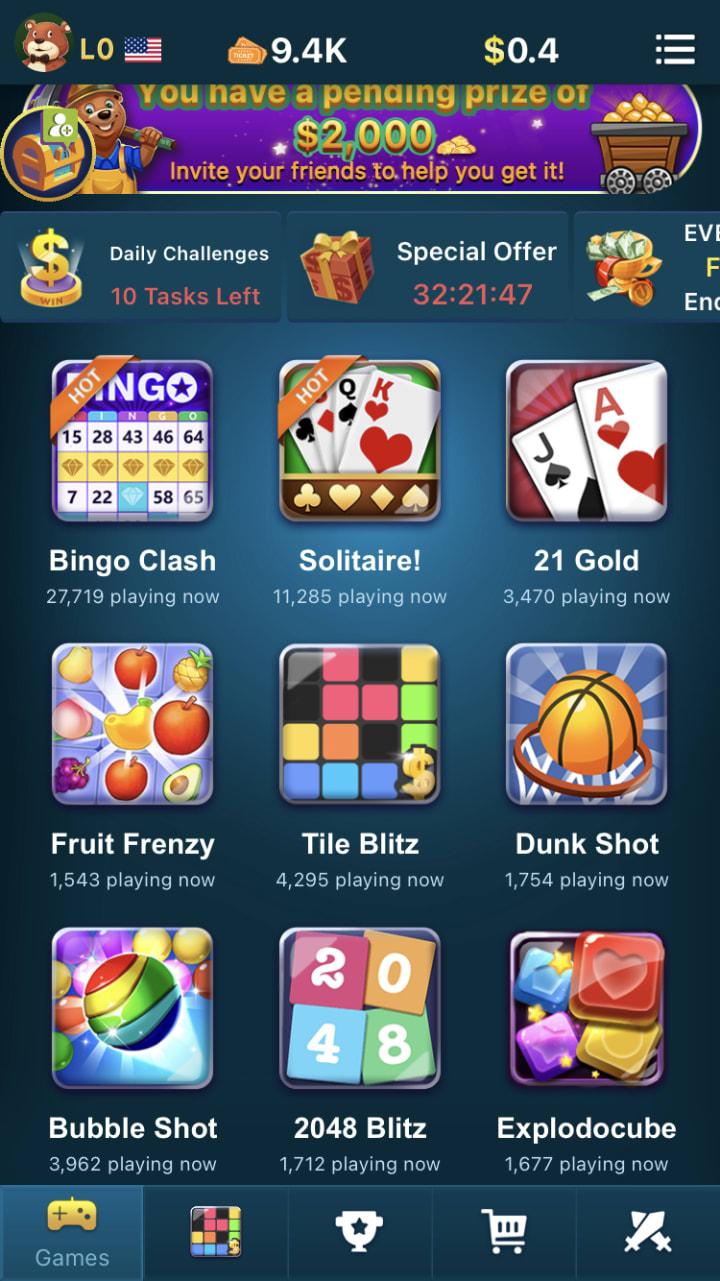 Pocket7Games home screen is very straightforward and user friendly, while Skillz just seems like an absolute mess with no rhyme or reason. The fact that just about anything you click while in the Skillz App sends you to the app store or browser is extremely obnoxious and annoying as well. What's the point of having an app when you can't do anything within the program itself?
The next thing I explored were the tournaments and winnings offered by the apps. Skillz had a good amount of tournaments going on as well as some decent cash prizes, however it seemed like almost all of the tournaments required cash to enter. This is pretty different from Pocket7Games as there are both cash entry tournaments and ticket options. Again, I wasn't a fan of this limited style as I prefer to play games for free rather than being forced to spend real money.
The skill-based cash games each app offers were extremely similar, but Skillz seemed to offer more of a selection. Although again, you literally have to download every game you want to play as opposed to Pocket7Games where all the games are conveniently located in a single app.
Overall, my experience with Skillz was quite lackluster and disappointing. The app seemed overly confusing and it's completely useless without downloading the games individually. It did provide a good amount of events and tournaments which offered an opportunity to win real money, but the offerings were on the same level as what you could enjoy in Pocket7Games.
The clean and easy to use interface of Pocket7Games is so much more appealing and the app is overall more convenient. While Skillz offers a wide selection of games that could be played for cash prizes, the integrated style of Pocket7Games makes it a much simpler and easier to use and experience.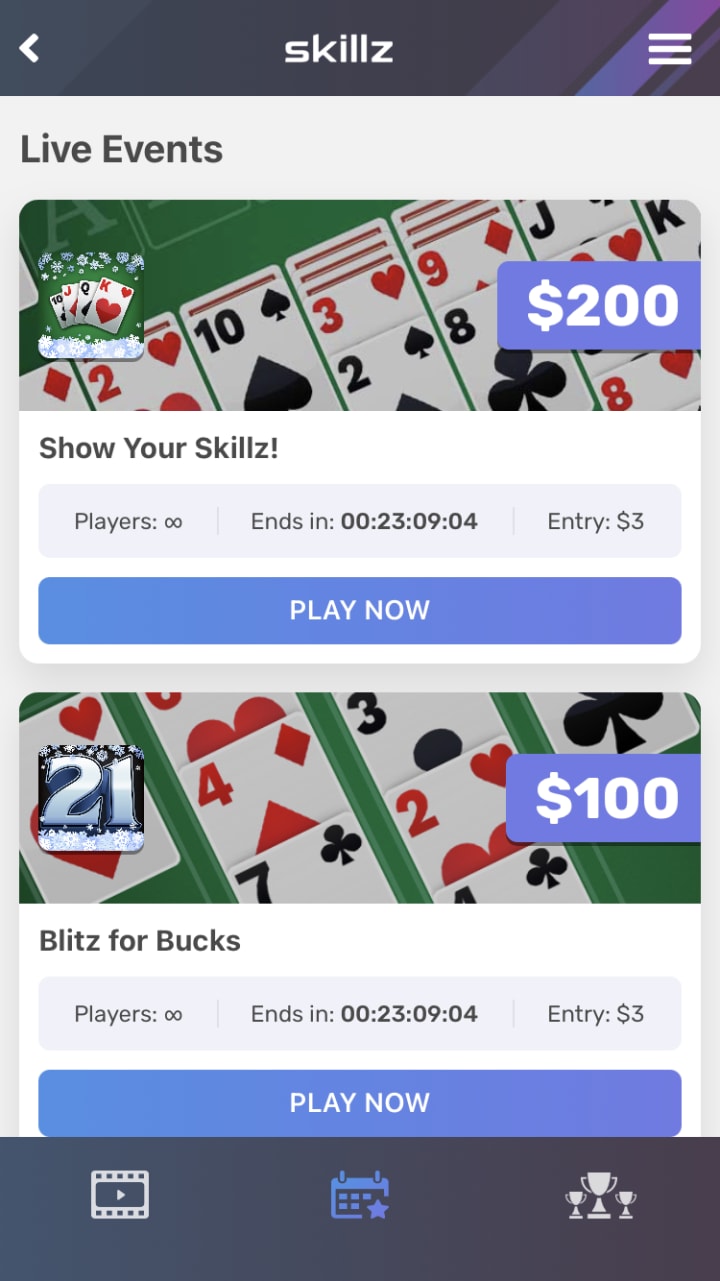 Skillz offered several events with higher winnings that could only be entered by paying cash. That could be a nice feature for those wanting to pay to enter, however, Pocket7Games incorporation of tickets makes it a much more appealing option for me, since it provides a way to play without having to spend real money.
Unfortunately, it wasn't much of a competition and I don't think I will be going back to Skillz. The convenience and ease of use make Pocket7Games a much more appealing app. The ability to play the different games within the app and not needing to download numerous other games really makes the experience much more positive. I also enjoy being able to play and enter tournaments with the in-game currency rather than having to fork out my own money.
If you're a fan of skill-based cash games, then you will also want to check out the other games that Pocket7Games has to offer. There is a wide range of options to choose from and the games will definitely keep you entertained. If you'd like to learn more about some of the games offered, check out the reviews on 21 Gold, Bingo Clash, and 2048 Blitz.