Let's Talk About Poop
Shopping Poop, That is!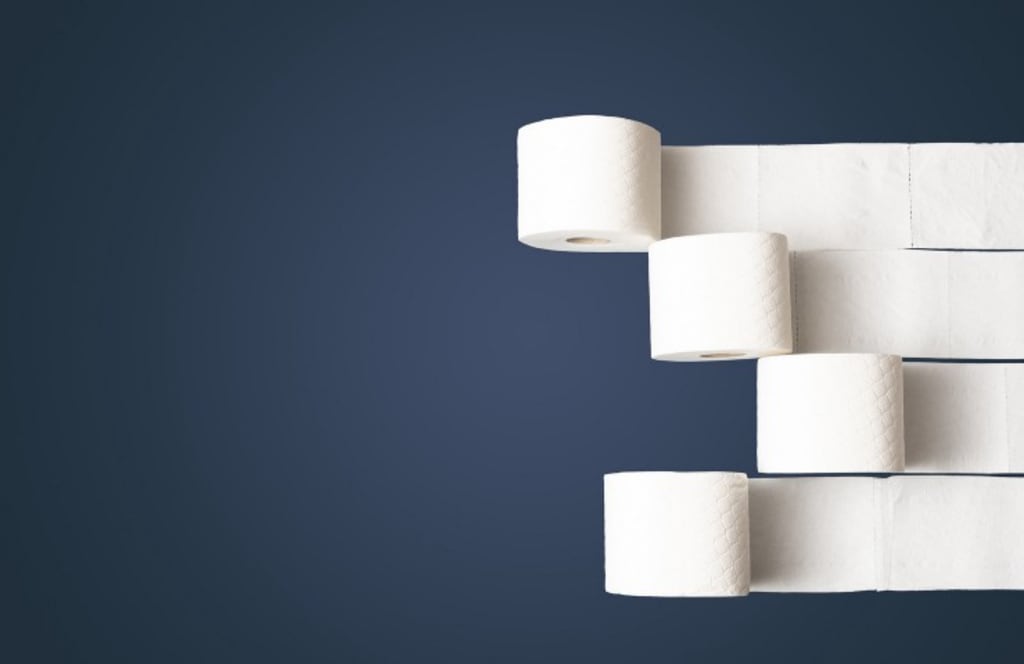 https://pixabay.com/users/lyperzyt-12205564/
I have heard people say they can only defecate at home, some go so far as to say that it must only be when they are ALONE at home. Surprisingly to me, there is research that tells me they are being truthful.
The gist of the research has to do with two sphincters (hang on! I'll get to the bookstore poop!), an inner sphincter that we can't control, and the outer one that (in most cases) we can. The inner sphincter does a 'test turd' and nerves outside the sphincter alerts the brain that you need to 'go' and let's you subconscious check to see if it is a good time. If it isn't, the 'test' retreats/waits until it is a good time. For many people, that time is at home.
For a LOT of people that time is at a bookstore. In fact, it happens so often it actually has a name: the Mariko Aoki Phenomenon.
The Mariko Aoki Phenomenon's First Appearance
In 1985 the Japanese magazine Hon no Zasshi (Book Magazine in English) published a letter from Mariko Aoki asking why she has a sudden urge to defecate upon entering a bookstore. The magazine heard from many people who said they had the same urge, and a phenomenon was born.
(Note: Not surprisingly, there has been some disagreement over the name of the urge: some people believe it should be the Yoshiko Yamada Syndrome based on a 1984 volume of that same magazine, where the topic was also discussed. However the subject did not take hold of the public until Mariko Aoki broached the subject, and the YYS moniker did not catch on.)
Somewhat more appealing than calling a sudden urge to defecate after a (then) 29-year old woman; it is also known as 'book bowel syndrome'. As this is not nearly as much fun, I will continue to use the name that recognizes the person that thrust it into the public's eye.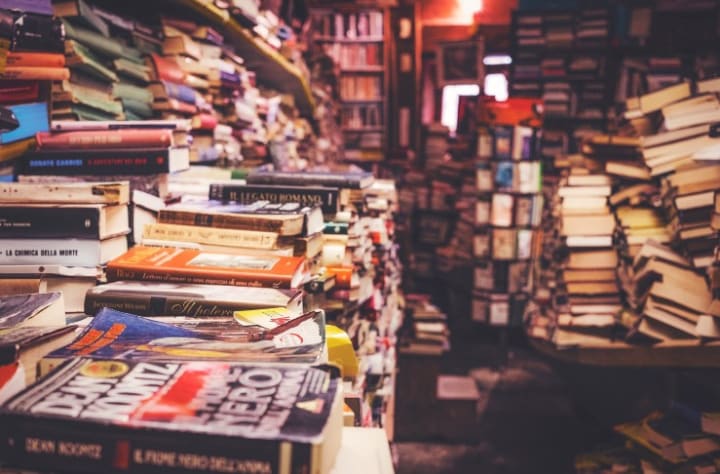 Why Bookstores?
There are many many theories about why this urge suddenly hits in bookstores. Some look to the 'book smell' generated by paper and ink, others believe that the stooping and kneeling are a type of 'Squatty Potty' that induces the sphincters to open. Some people consider the link to picking up a book at home and those folks that relax on their home throne and read while they take care of business.
I also found a 'conspiracy theory' that states paper manufacturer's embed chemicals in the books so people will need to use the restroom and thus buy more toilet paper. Given the toilet paper shortages caused by the COVID-19 pandemic's early days, this move is not necessary. Either way, there has been no proof of the theory!
A sensory overload appears to be the one that has received the most research. There are two theories:
A lot of stress and anxiety turns the bowels liquid-y (which can be vouched for by numerous bookstore employees that have cleaned up a 'code brown' stall)in response to the overwhelming choices and ideas in a bookstore.
The person 'feels at home' and relaxes in the bookstore, and that causes the bowels and associated sphincters to also relax, causing the urgent bowel-emptying responses.
Bookstore's Responses
Bookstore managers and employees are well aware of the Mariko Aoki Phenomenon, even those stores that don't have public restrooms have encountered feces in unexpected places. Small brown nuggets in the section of a bookstore dedicated to children's books are NOT likely to be Raisinettes. While they may be blamed on a faulty diaper, there is no explanation for the fecal horrors often found in a bookstore's restrooms.
Although studies show Mariko Aoki Phenomenon is most-reported in women, the true bookstore restroom disasters are more often found in the largest stall of the men's room. More than a few employees have been dispatched to clean the walls that were painted in layered brown expulsions, some also thoughtfully decorated with strips of toilet paper pressed into the odorous papier-mâché'.
In stores that also have coffee available, the increase in fecal accidents and intentional desecration are markedly increased, due to the laxative effect coffee has on the bowels. Coffee, caffeinated or not, contains gastrin, which stimulates the colon and makes the bowels and muscles move, filling the bowel with waste.
Just Bookstores?
To be fair, although Mariko Aoki got the public talking about it (especially in Japan, where experts ranging from philosophy ,to metaphysics, to psychology, and more have tried to understand it, the urge to defecate has been noted in other stores. I've found reports that Target is hits the bullseye for many people, followed by Best Buy, Home Depot, CVS, Costco, and Michaels are all recognized as prime poop places.
The website Scary Mommy also noted that some people are so aware of their personal reactions that they will visit their 'trigger stores' should they feel constipated so as to get the train rolling again.
In Conclusion
Our bodies are marvelous things, and we have yet to understand all of the intricacies of why we do what we do. If you feel like you need to do '#2' when you are at a bookstore, hardware store, craft shopping, picking up a prescription, or stocking up on multi-packs at your favorite warehouse store: know that you are not alone.
----------------------------------------
Please let me know: did you read something new in this article?
Do YOU have a favorite 'pit stop'?
Leave me a comment, please!
Science
About the author
It's my time to find and use my voice.
Poetry, short stories, recipes, and a lot of things I think and wish I'd known a long time ago.
Reader insights
Outstanding
Excellent work. Looking forward to reading more!
Top insights
Eye opening

Niche topic & fresh perspectives

Compelling and original writing

Creative use of language & vocab

Easy to read and follow

Well-structured & engaging content
Expert insights and opinions

Arguments were carefully researched and presented

Heartfelt and relatable

The story invoked strong personal emotions

On-point and relevant

Writing reflected the title & theme
Add your insights