Don't forget how Starlink helped Ukraine since the beginning of the War
Don't forget how Starlink has helped Ukraine & NGOs since the beginning of the War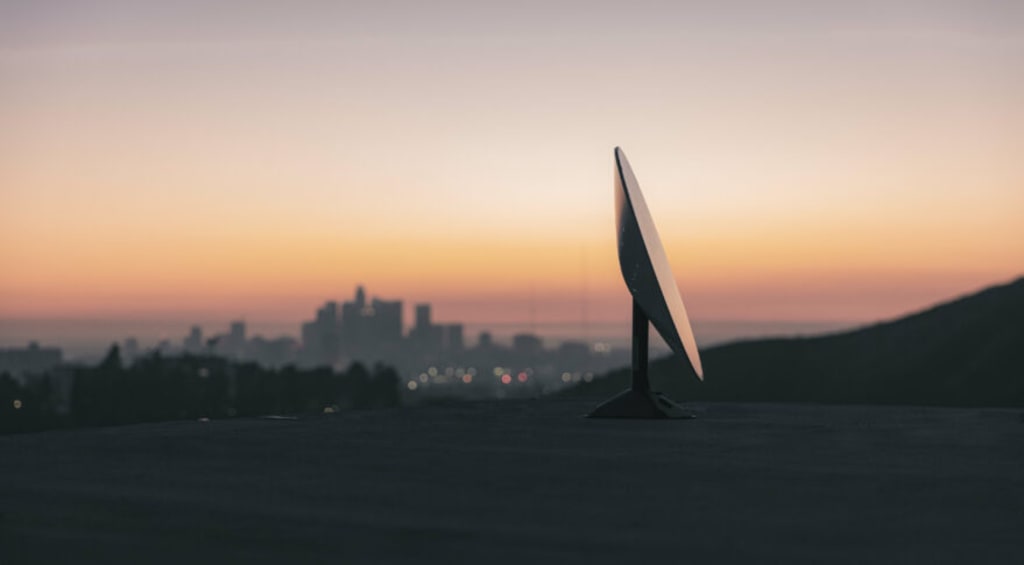 Photo credit: SpaceX Satellite dish, part of Starlink self-install starter kit
At the start of the Ukraine-Russia war, I recall how Elon quickly supported Ukraine by shipping Starlink within two days. This after a viral tweet from Ukraine's vice prime minister asking Elon for Starlink support which arrived two days later. This greatly helped Ukraine's military internet communications after these were targeted by Russia.
"In June 2020 Starlink was provided a license from the Ukrainian government to operate officially." -Kyiv Independent
I first heard of Starlink myself from Elon Musk's Twitter updates, and that of my friend Johnna Cryder, who also writes for TeslaRati, and who interviewed Elon himself on her podcast GettingStoned earlier this year. Though at the moment. I have internet access while doing volunteer work in Ukraine with the nonprofit organization SOLI, Sons of Liberty International, but that may change later on… when having connectivity outside a populated zone may largely depend on Starlink being available in remote areas. A young Ukrainian volunteer shared with me recently… how Starlink is being used in towns and remote areas in Ukraine which help Ukrainians stay in touch.
In this new generation whose day-to-day life depends on technology, and social media many are quick to judge Elon who has helped in so many ways to advance transportation, technology, and the potential future of humanity simply for sharing a few Twitter polls suggesting we find a more "peaceful solution" to a war that has caused destruction, displaced millions of Ukrainians, and cost the lives of many, and will continue to do so until Russia decides to retreat entirely from Ukraine, and we know that isn't happening anytime soon, even after Ukrainian troops have recently regained ground with four major provinces previously taken over by Russia on the east. This of course hasn't stopped Russia from releasing an annexation drive, military mobilization (forced recruitment), of its men, and nuclear threats against Ukraine, and the West.
"Russia has escalated its seven-month war with the annexation drive, a military mobilization, and warnings of a possible recourse to nuclear weapons to protect all of its territories."-Reuters
Starlink provides internet access to well over 150k people daily an update first shared by Ukraine Government official Mykhailo Fedorov, reported by TeslaRati, and Business Insider. This helps many Ukrainian people stay connected during the war, especially in remote areas outside the cities, and it continues to help people stay connected through its high-speed internet which was and is crucial to saving lives, helping people stay connected to loved ones, and winning the war. Starlink is also used by the Ukrainian military to command "Air-Strike" military operations, and communication according to Politico.
Among the Ukrainian Military, Elon Musk is often referred to jokingly as "Saint Elon" for his support through Starlink to the Ukrainian military, which has helped maintain communication despite Russia hacking attempts, and even during power outages since Starlink is more secure and easy to set up within twenty minutes.
Elon is known for his innovative work to advance, and support humanity he also agreed to provide Starlink in Iran, after a wave of protests broke out across many cities following the death of 22-year-old Iranian female Mahsa Amini after "morality police" detained, and beat her leading up to her death. The protests and internet censorship of Iran by the Iranian government caused outrage worldwide, which caused an immediate response from Elon Musk, along with U.S. Secretary of State Antony Blinken who tweeted that the United States has taken action "to advance internet freedom and the free flow of information" to Iranians.
"Musk said that the company wanted to provide Starlink satellite broadband service - already provided to Ukraine for its fight against Russia's invasion - to Iranians, and would ask for a sanctions exception." -Reuters
Though International media is skeptical about Starlink making an impact in Iran it sure has made a huge difference for Ukraine in the fight against Russia and maintaining the morale and support of the military, and families who have been separated from their loved ones, parents, sons, and daughters, husbands, fiances and girlfriends as a result of the war.
Since the start of the full-scale invasion, Ukraine has received more than 20,000 Starlink terminals from foreign partners, volunteers, or directly from SpaceX, Musk's spacecraft manufacturer that operates Starlink, according to Andriy Nabok, head of fixed internet development at the Ukrainian Ministry of Digital Transformation. -Kyiv Independent
The nonprofit organization I'm doing volunteer work with here in Ukraine, Sons of Liberty International (SOLI), is providing free training-advising to the Ukrainian military since March, 2022. Sons of Liberty International has a 7+ year track record of experience with successful training missions in the Middle East, Asia, and other areas. The organization had the opportunity to utilize Starlink for a podcast interview with Judge Napolitano who spoke with Matthew VanDyke, founder of Sons of Liberty International about the Ukraine-Russia war. The judge has since done two more follow-up interviews with the organization's founder. This interview and the most recent can be found on his YouTube channel.
This shows how Starlink can also be utilized to keep NGOs and Media connected with the world through communication, interviews, and stories shared directly from the ground near the frontlines of the war, in a town, military base, office, coffee -shop, and wherever you may be as long as Starlink is nearby to help maintain a secure high-speed internet connection and we know that information is crucial during war-time.
While the initial outrage against Musk is understandable… we mustn't forget that wars are also won by preserving peace through strength. Something Elon may have forgotten to include in his tweets about peaceful solutions. It seems that humanity as a whole could use a mental reset button from being triggered, and so easily offended by a tweet when we have forgotten the entire purpose of Twitter was originally meant to connect people not divide them through sharing what is happening around you, opinions, thoughts, and ideas.
You certainly wouldn't go around the town square canceling and being rude to everyone in town who disagrees with your views… similarly we should be more open-minded to those who decide to share ideas, opinions, and solutions with us on this online square that connects the entire world during war-time called Twitter because its hard enough to deal with day-day life after Covid lockdowns, now an ongoing war, protests, violence and displacement, natural disasters.
We should be focused more on Solutions even if it's done through a Twitter poll as Elon attempted to illustrate to a world that is so easily offended without understanding how war affects all of us, especially the Ukrainian kids, and teens who dream of peace and being reunited with a parent, and those who lost their parents to the war while we argue over who is right, and who is wrong instead of supporting the war-effort itself and coming up with real solutions.
Written by Gia Santos
About the Creator
Writer/editor/photographer works with SOLI, MOC | Co-Creator @Artists4Freedom | Gia Santos is my original page on vocal and social media.
Reader insights
Outstanding
Excellent work. Looking forward to reading more!
Top insights
Expert insights and opinions

Arguments were carefully researched and presented

On-point and relevant

Writing reflected the title & theme
Add your insights