The legal justice system in DFW Texas is failing victims of crime
The legal justice system in DFW Texas is failing families, and victims of crime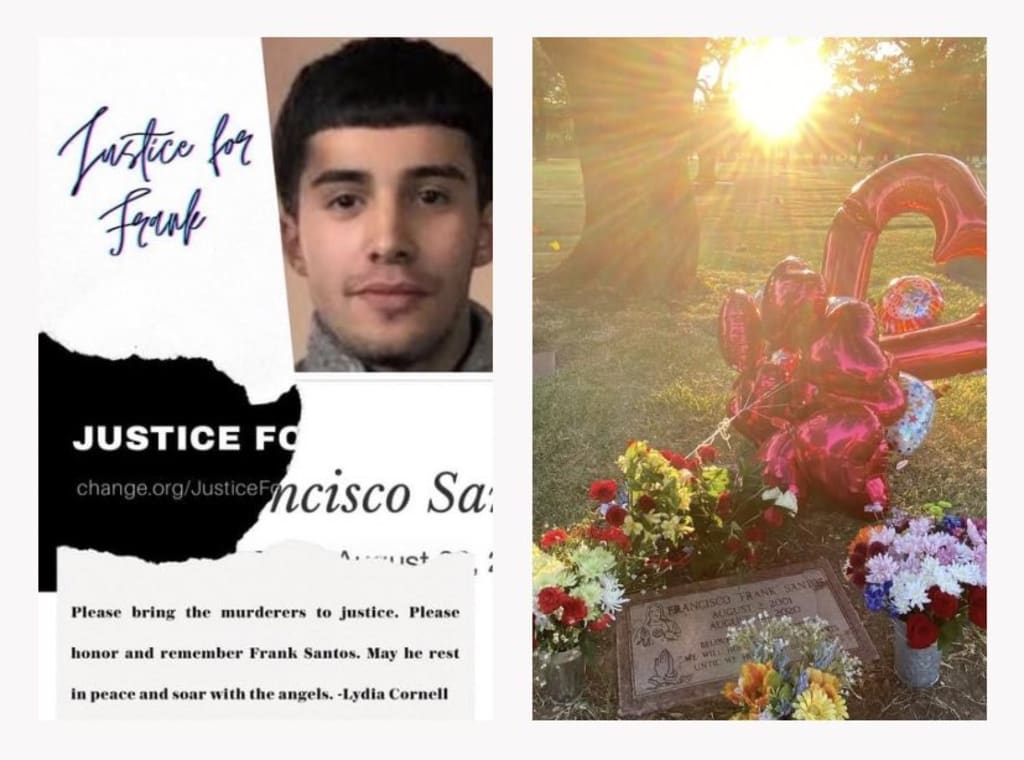 Aug 2, 2001 - Aug 22, 2020
On August 2, 2022 family and friends including myself got together to celebrate my cousin Frank's birthday in Fort Worth, TX where he would have turned 21. Frank Santo's life was taken on August 22, 2020, in River Oaks, TX. Ever since… my family and I are still waiting for justice to be done in his case which is handled by Tarrant county Fort Worth, Texas
Instead of celebrating his 21st as most legal age young adults do… we got together to remember him at his resting place. My cousin's mom asked me to share a few words, we sang him "happy birthday in heaven" as balloons were released by family members
Almost a year would go by after my cousin's murder before any arrests would be made in his case in June, and September of 2021 by the River oaks police department. This delay was due to the judge in charge at the time who wanted more evidence to issue arrest warrants
Five individuals were involved in my cousin Frank Santos's murder, and yet… there were only two minors who were eventually arrested. At the time both suspects were detained at the juvenile detention center of Fort Worth, TX Scott D. Moore Juvenile Justice Center
Fast forward to the first trial in my cousin's case. Judge Kim who was in charge of the case allowed the main accused individual (Hispanic youth), who fatally shot, and killed my cousin to walk free despite evidence by allowing the case to be switched over to the adult criminal justice system where another judge presumably Judge Felipe Osvaldo Calzada further lowered his bond to set his release with some conditions in place until his court hearing which has yet to be set, and which could take years according to the state prosecutor in the case due to a rise in similar murders of youth primarily Hispanic, and African Americans in the DFW area
For weeks, and months afterward… Frank's family was continually asked to attend a scheduled hearing for the second suspect, (also also a minor at the time… and now officially of legal age only to be told it was postponed, canceled, or rescheduled for another time. I had traveled to Texas myself in mid-March 2020 to attend the hearing which was continually postponed and canceled month after month, and week after week… until the day I was departing to the East coast Aug 10, 2022. Frank's mom called me to let me know the Judge had decided to hold the hearing then. I had a few hours left before I had to be at the airport so I left for the court to attend the hearing with both Frank's parents, my aunt, and uncle, his brother, and another cousin
While judge Kim raised the bond from 50k to 100k on Aug 10th for the now eighteen-year-old accused of planning my cousin's murder, we believe that is still not a high enough bond considering his family would only pay 10% and given his organized crime contacts. Now he will be judged as an adult by one of eleven judges with the possibility of bond which is likely the option he and his attorney want-and which was the same route taken by the individual who shot and killed my cousin who was allowed to wait for his sentencing at home instead of being sentenced for the capital murder they planned and committed
Judge Alex Kim's website AlexKim.com claims he devotes his life to fight for "Justice for citizens of Tarrant county" but his actions in my cousin's case show otherwise… and that he stands on the side of injustice by allowing my cousin's murderers to be set free to finish their sentencing in the comfort of their home with certain freedoms they do not deserve while they took the life of "Frank" Francisco Santos, whose second year death anniversary was today August 22. Frank can't return to see his family again, he can't sleep in his own bed nor hug his brother and parents, grandparents, uncles, aunts, and cousins, because his life was taken away by these individuals who may walk free due to loopholes in the legal system
The judge's website further states he used to lead the Tarrant County Republican Party - given his "conservative values" you would think he would stand for justice, and the safety of the community at large yet his actions in my cousin's case, and his attitude during the court hearing "sharing a casual laugh with the defendant's attorney nearing the end of the hearing" was not only insensitive it was extremely unprofessional when before the hearing I was advised to avoid showing any outward emotion such as crying, because that was not allowed by judge Kim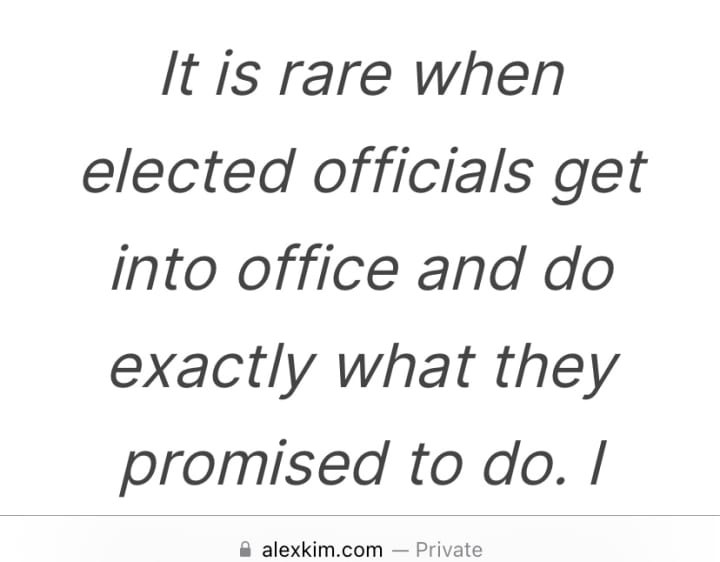 "Judge Alex Kim live-streamed detention hearings for youth above a certain age generating ad revenue each time someone viewed them for a total of 9,000." Including during COVID which would include my cousin's case, and that in and of itself shows how little he cares about victims of crime and their families. Star-Telegram June 28, 2022, Tarrant County juvenile hearings made $9k in YouTube revenue | Fort Worth Star-Telegram
There are plenty of reasons why Judge Kim, and associate judges should be defunded and their roles are reconsidered entirely whether it's done for victims of crime, and their families seeking Justice by having trials not be postponed numerous times, and not allowing individuals accused of capital murder and murder to walk free through a bond set by the same Judges or victims, and survivors of human trafficking who need support in the right setting instead of being held in the same centers as those accused of other crimes as shared by Star-Telegram in their recent report but perhaps what isn't well known about the judge despite the audit on his associates work is that Judge Kim has also wiped off Asian American constituents of their crimes without a court hearing according to an Anonymous source
"Glen Whitley, the leader of the county commissioners, has called for "defunding" the two associate judges. Whitley said said that the county must submit its budget by Sept. 13, and the commissioners need to know whether to include the salaries." -Star-Telegram Aug 18, 2022
We ask that you please take a moment to sign and share the change.org petition Justice for Frank
We ask that the next judge in charge of my cousin's case understands his family and friends demand nothing less than Justice! which means not allowing the principal organizer of Frank Santo's murder to walk free through a bond agreement which would allow the person to flee before their next trial, or serve their sentence in the comfort of their own home instead of in a prison to face the consequences of their actions for having planned and taken the life of another human being… my cousin Frank Santos.
About the Creator
Writer/editor/photographer works with SOLI, MOC | Co-Creator @Artists4Freedom | Gia Santos is my original page on vocal and social media.
Reader insights
Be the first to share your insights about this piece.
Add your insights