Why Incest Porn Is So Popular
Entertainment, psychology, and first hand accounts show us why incest porn is so popular in pop culture.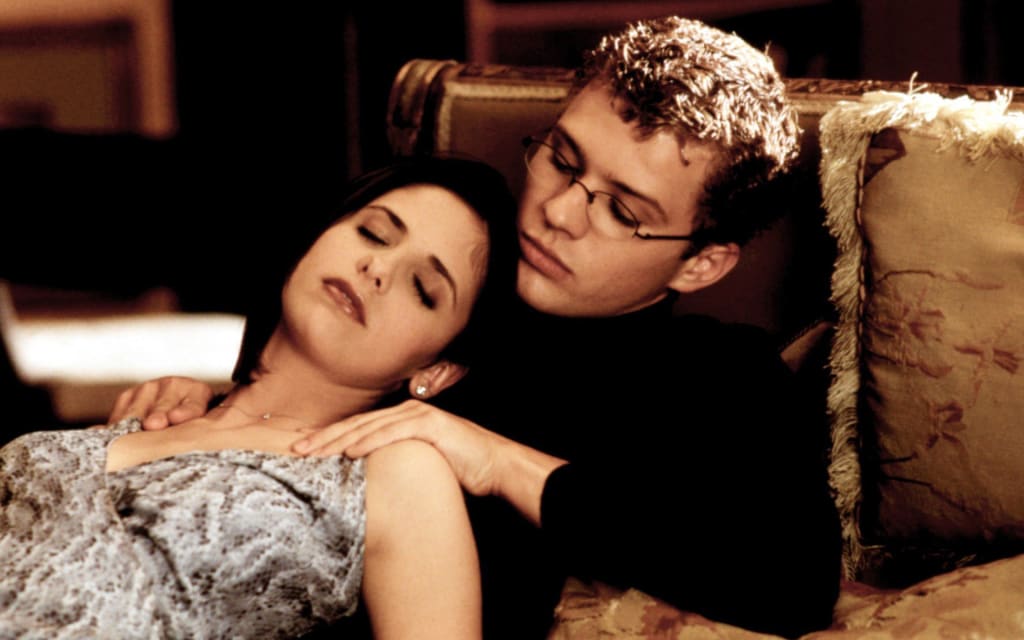 Few things are as powerful as a deviation whose time has come. Homosexuality, wife swapping, open marriage, bisexuality, S&M, and MILF porn have already had their seasons. Just as we seemed to be running low on marketable taboos, the unspeakable predictably popped up.
Incest is supposed to be the ultimate inhibition, universally recognized and unconsciously observed. It has been said that widespread breaches of this primitive taboo may be more disruptive of society than crime, suicide, and murder. So incest is very serious business. Even the discontentedly civilized shudder at its mention. Yet the game that every family can play, while repulsive and resistible, appears undeniably bewitching and oddly exciting in passing fantasy. Research by PornHub, the largest pornography site on the internet, concluded that incest-related porn is among the 10 most popular on the internet, with the top genres being "step sister sex," "mom," and "step mom." So why is incest so popular?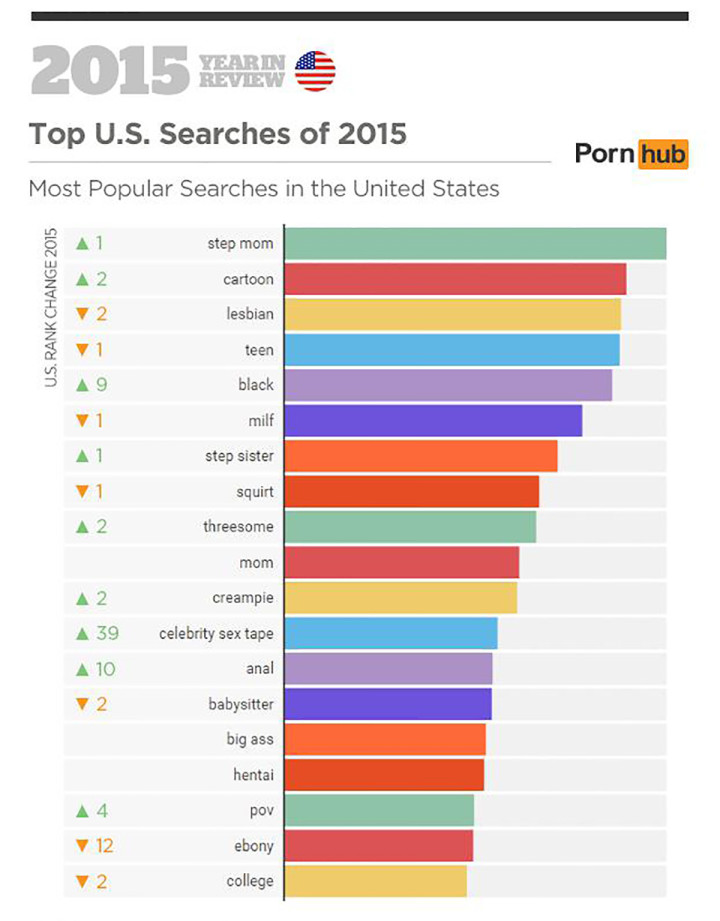 Incest in Pop Culture
Thematically, incest is rugged country. Although Sophocles, Shakespeare, Stendahl, Shelley, Balzac, Wagner, Mann, and Wharton have tried to express its horrible fascination, the popular literature is understandably thin. But no longer. This once unbankable subject is now the darling of the media. After centuries of restraint, incest is finally a hit.
In Pete Hamill's boxing novel, Flesh and Blood, young Brooklyn heavyweight Bobby Fallon sleeps with his mother Kate and fights for the title. According to the catalogue copy, theirs is "a love affair that readers will never forget."
Carolyn Slaughter's Relations tells of the intimacies shared by a brother and sister in the late 19th century. "The beauty of this love is inevitably destroyed, but not the memory of the beauty..."
Twins, by Bari Wood and Jack Geasland, is a recently published novel based on the weird deaths of identical-twin gynecologists in New York City in 1975. Their fictionalized fatal flaw was incest. Rewedded Bliss: Love, Alimony, Incest, Ex-Spouses, and Other Domestic Blessings by Davidyne Mayleas, cites cases of sex between stepparents and stepchildren and gives rules for avoiding this increasing "polyincest" in second marriages.
Redbook, Family Circle, People, The Washington Star, and the New York Times have also broken the taboo in print with major features.
In the past couple decades, many films have also touched on the taboo of incest within their plot lines. Close My Eyes, a 1991 film starring Alan Rickman, Clive Owen, and Saskia Reeves follows the relationship between Richard (Owen) and Natalie (Reeves), siblings who, after years of tension, become intimate. Their unique relationship proves dangerous and obsessional and only gets worse when Natalie's husband Sinclair (Rickman) finds out.
From Beginning to End is a 2009 film, written and directed by Aluizio Abranches, that chronicles the relationship of two brothers. Growing up in a happy, healthy home, the two explore young adulthood together as they begin a romantic relationship.
Perhaps the most recognizable film, though, is 1999's Cruel Intentionsstarring Sarah Michelle Gellar and Ryan Phillippe. The two make a bet, and if Sebastion (Phillippe) wins, he gets to have sex with Kathryn (Gellar). Though this end of the deal never comes to fruition, the two are rather close, especially in the scene of the film where Kathryn seductively sits on her step-brother's lap and moves around sexually before placing her hands on his dick above his pants and turning him on.
Game of Thrones, one of the most viewed shows of all time features two of the most important characters in the show involved in incest, Jaime and Cersei Lannister. Their incest has resulted in several children. They are caught by Bran Stark while being intimate. Jaime then takes it upon himself to make sure Bran can't tell anyone about it by pushing the young boy out of a window. Though he doesn't die, he becomes paralyzed.
Incest would be just another media trend, faddishly seduced and abandoned after repeated use, were it not for two forthcoming studies that promise to turn the prohibition on its head. Both introduce and uphold the notion of positive incest, an especially dissonant oxymoron that will madden therapists and confuse the masses more than the Kinsey reports did 25 years ago.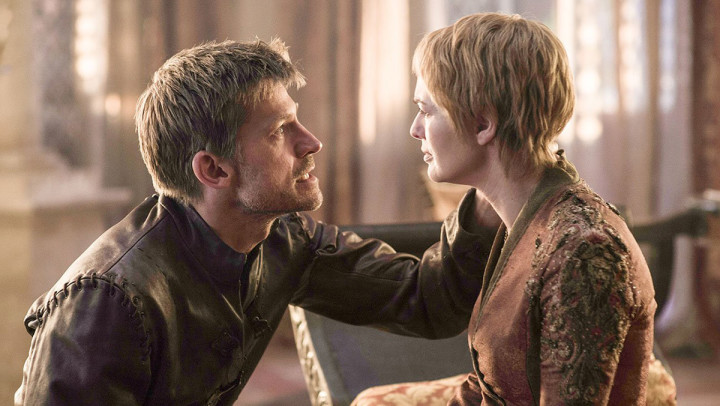 Kinsey's Investigations
Actually, Kinsey was the first sex researcher to uncover evidence that violation of the taboo does not necessarily shake heaven and earth. Unpublished data taken from his original sex histories (some 18,000 in number) imply that lying with a near relative rarely ends in tragedy. "In our basic sample, that is, our random sample, only a tiny percentage of our consensual incest cases had been reported to police or psychologists," states Kinsey collaborator Dr. Paul Gebhard, currently director of the Institute for Sex Research in Bloomington, Ind. "In fact, in the ones that were not reported, I'm having a hard time recalling any traumatic effects at all. I certainly can't recall any from among the brother-sister participants, and I can't put my finger on any among the parent-child participants."
The nation was hardly prepared for such talk in the 50s, still wasn't ready in the 70s, and even in our current day, consensual incest is still hidden in the studios of porn companies, tucked away on the internet to only be viewed on a screen in the discreet privacy of your own home.
Dr. James Ramey, a sociologist with a multi-disciplinary Ph.D. from Columbia, censored his own consensual incest manuscript for many years. Fearing for his reputation and massive misunderstanding, Ramey hesitated to lead with an apparently permission-giving book on man's oldest taboo. He refused to discuss specifics but volunteers that only one incest family from his 1,500-plus interviews and questionnaires ever ran afoul of the law. "And that was a setup," he adds.
"When I get my most glowing positive case, the incest is part of the family's open, sensual style of life, wherein sex is an outgrowth of warmth and affection. It is more likely that the father has good sex with his wife, and his wife is likely to know and approve—and in one or two cases to join in."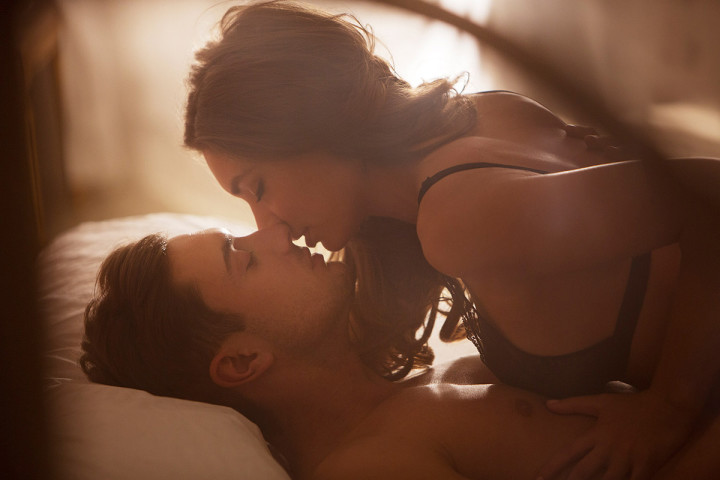 First Hand Accounts
Brother-sister relations are attended by fewer complications, since domination is not a factor. Farrell recounted the history of a twenty-five-year-old woman who had happily slept with her older step-brother for a few years before he got a girlfriend and left home. They stay in touch today and see each other still for family holidays with their significant others and children. The woman has no regrets and regards her incest as one of the best sexual experiences of her life.
She began the long seduction of her brother at the age of eighteen, prancing around their suburban New York home in her bra and underwear. The tease progressed to leaving her bedroom door open while she was undressed. Apparently, the step-brother ignored these early invitations but later reciprocated with exhibitionism of his own. The girl then started masturbating in bed, naked, and with the door ajar. The step-brother responded by simultaneously masturbating in his own room. Soon they were masturbating together and performing oral sex. In a few weeks they engaged in sexual intercourse for the first time.
The sister was turned on to making love with a mirror image of herself. Breaking the taboo only heightened her pleasure. They had sex twice a week for the duration of their liaison, often dipping into fantasies and sexting when they weren't together. The step-brother once watched her have sex with another man; Another time he looked on as she exercised in the nude with a girlfriend. On both occasions he made love to her immediately afterward. Their familial arguments ceased during the affair, and they became best friends... The sister now feels incest helped in overcoming her inhibitions.
Incredible? Impossible? Insane? Well, a father-daughter case happened in New York City. A forty-two-year-old writer, contentedly married for twenty years, phoned Farrell after reading his ad and related the following story:
Two years ago the writer happened to be at his beach house alone with his attractive, twenty-three-year-old daughter. He watched her strip out of her bikini—nudity was not unusual in the family—and fantasized about having sex with her while she showered. His wife's appendix operation had curtailed his sex for the previous five months. This day the women on the beach and a few beers had led him into special temptation. When the daughter emerged from the bathroom in a towel, he greeted her in the nude and erect. Although he had never consciously desired incest before, he told his daughter that he missed sex. Without further prompting, she fellated him to orgasm.
Two weeks later the daughter walked around the house naked until the father approached her. That day he deflowered her to their mutual satisfaction. But the father was careful not to push things. He did not want to hurt his daughter, who seemed to have an active sex life with boys her own age. Several weeks later the daughter took the initiative again, this time with a girlfriend as a third party. This threesome was the most exciting sex the father had ever had. When the writer talked with Farrell, the consensual incest had been ongoing for two years. Incredible. Impossible. Insane. But unless the writer is deluded, it is perhaps true and definitely positive. However, Farrell has become increasingly skeptical of reports from fathers, for they are seldom confirmed by daughters. For a woman's view of positive incest, see Edith Wharton's long-suppressed short-story fragment "Beatrice Palmato," appended to R. W. B. Lewis's biography. It is best read with one's feet in holy water, as Wharton leaves nothing to the pornographic imagination.
While these accounts are first hand from people who have experienced positive, consensual incest, the fact that others still retreat to the safety and privacy of their own home proves that it is still taboo in society's views.
taboo
erotic
sexual wellness
humanity