Why I think BDSM relationships are better than vanilla ones
An opinion piece on BDSM vs. Vanilla relationships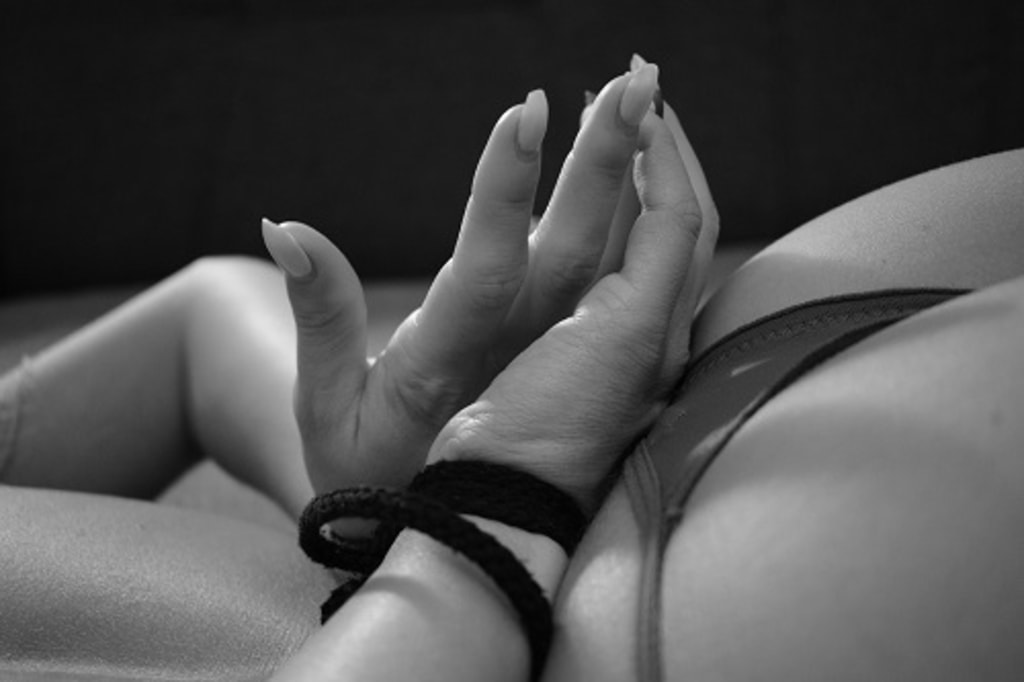 Bondage
I've been in both BDSM and vanilla relationships and BDSM relationships have always felt more fulfilling and more honest.
This is because in BDSM you have to have full trust that the person you're with won't hurt you because some of the stuff you do can be physically and mentally damaging. When you're tying someone up, or flogging them, giving them orders, choking them or manhandling them you have to have a certain amount of trust that you may not have in a regular relationship.
Whether you're a Dom, sub, little, Daddy, slave, master, brat or any other classification, you need to have trust. It doesn't matter if you're looking for a relationship or just play, you have to know the person you're with will know your hard limits and won't take you too far. You have to know that after play there will be aftercare. You have to know they'll listen to you when you say your safe word. If it's short-term play, you have to lay down some rules and know what your partner is into and what they're not into. If you get into a serious relationship a lot of Doms make contracts not only for their sub to know what to expect but also for themselves to have something written that say they promise to abide by rules you agree on and you won't hurt them.
Vanilla relationships are just meeting, seeing if you like each other, dating and if you grow feelings, you go further. There is no contract, there are no real rules, the other person can totally lie and tell you what they think you want to hear. I'm not saying BDSM relationships are perfect, because they're not, but because you expect to have a certain amount of trust to do the things you do, they're safer because you know that if you like pain (whether it be physical or mental) it's something you want. If your Dom spanks you or chokes you it's because that's your kink and there isn't any anger or hate behind it, it's all out of love and the boundaries you and your partner share with one another.
In a vanilla relationship if your partner is playing mind games it's usually out of negative control, control one person doesn't want to give, but the other tries to take, usually to negatively manipulate out of hurtful control or hate. In BDSM the control is giving freely by the little, sub or slave.
Littles are very vulnerable and they have to trust their Daddy to feel comfortable show that vulnerability, they need someone to look after them and give them direction (this might be making sure they get enough sleep by giving them a bed time, or making sure they get chores and projects done for school, work or at home..for example). When they're in little space they're even more vulnerable, and they need to trust their Daddy won't take advantage in the way they don't want while they're in this mindset. They need a Daddy that will watch over them, play with them (both adult and non-adult play) and make sure they're loved but yet have the structure they need. A little has to know her Daddy will look after her, has her best interest in mind and be able to get her out of little space if need be. Littles need more tenderness and caring than any other in BDSM.
Subs sometimes need structure as well, but you give it to them differently. Instead of treating them like a child, you treat them like a grownup, with more authority. If they're masochistic they like it more on the brutal side, maybe whips, crops, switches, and calling names, or talking down to them. Not all subs are this way though. Some just like light play, with little or no brutality.
Slaves go even further because they sometimes give their Master full control. They still have a safe word, but if a M/s relationship is 24/7 this can be very harmful with a Master that doesn't care about his slave. They can be a domestic slave and stay home cooking, cleaning and doing other chores. The slave can be a sex slave where the Master controls her body and tells her who she can and can't play with. These are just a few examples of a master and slave and if the same things were done in a vanilla relationship, it can be very harmful, but in a good M/s relationship they are under control because of the trust the slave has for her Master and vice versa.
There are also switches (they can either be Dom or sub depending on the circumstance, the person they're with or how they feel in the moment). There are animal players (they act like dogs, cats, wolves, bunnies...etc.) and more.
These are very simplified descriptions, I just wanted to show why I think BDSM relationships are better and stronger than vanilla ones. BDSM relationships aren't for everyone, some people don't have the temperament to be in them. You have to let go of most of your ego and hate, you have to go into a relationship like this with an open mind and heart. You have to want to learn about your potential partner in depth and go to training if there is something you want to learn that can be harmful to your partner. You have to have empathy, be a good listener, and have heart. You can't just say "I'm going to be a Dom" because you want to Dominate, you have to do it because you like to please and that pleasure is sometimes giving pain or mind play on your partner.
If vanilla relationships were as honest as good BDSM ones there wouldn't be as many divorces or break-ups. Like I said BDSM relationships aren't perfect (no relationship is perfect), but I think they're more stable, more loving, more caring, because of the trust and respect you have to have for one another to be in one.
I could have gotten into other possible aspects like ethical non-monogamy and such, but those don't just happen within BDSM relationships. I also touched on them in a previous article.
nsfw
About the author
I'm a rocker, a gamer, a romantic, a Dom, a hiker and l like camping. I'm a geek, who loves Sci-Fi/Fantasy, and technology. I'll try and write about a variety of topics ranging from relationship, tech and every day rants.
Reader insights
Be the first to share your insights about this piece.
Add your insights