The Threesome
Two On One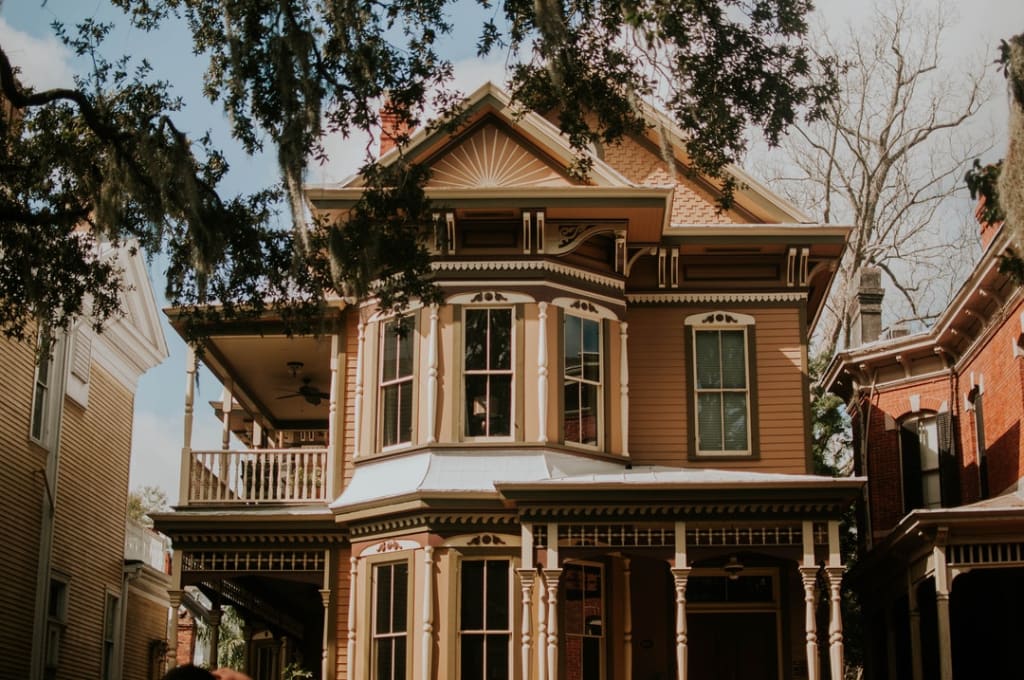 The bar was crowded in the classic Victorian home that had been remodeled into a bed and breakfast. Sitting in a corner near the fireplace, a lone guitarist played a variety of love songs while a couple slow danced near him. The patrons were a mix of locals, guests and vacationers. Behind the bar were two mixologists; a sexy, stacked blond woman and an equally sexy, well-built man. They served up drinks, sexual innuendos, and flirtatious comments to all who sat at the bar.
Jenny watched the two men seated across the table from her. They were engaged in a conversation about something she didn't care about. Her mind was on a different conversation that she and one of the men had earlier in the week. Jason, her boyfriend, had proposed that the two of them have a threesome with his best friend, Ryan.
She had been attracted to Ryan from their first meeting. He was handsome in a rugged way with shoulder-length black hair and eyes so blue, she wanted to swim in them forever. She loved the way he always had a special hug for her. She had kept her feelings about Ryan to herself as she didn't want to come between the two long-time friends.
Jason looked over at her and smiled. She smiled back at him while flashbacks of sex with him swirled in her mind. She'd never been with a man who could bring her to orgasm again and again. Jason was incredible in bed, or anywhere else, for that matter. She noticed Ryan watching her and wondered if the threesome was on and what it would be like to have sex with two men at once. She winced as a pang of desire shot through her pussy.
"Jenny! Ryan went to get the keys to our room." Jason was standing by her, looking at her with passion in his eyes. "Are you coming?"
"Not yet," she answered, laughing as she stood up. She leaned into his body and kissed him. "I hope to be coming soon."
Jason grinned and replied, "There's nothing to worry about there, darlin'. You can look forward to an evening of all the orgasms you can handle."
Leaving the bar, they walked up the wide staircase that led to the second floor. At the top, Jason led her down the hallway and knocked on the door of room 27. Ryan opened the door. Jason went in first, followed by Jenny. As she tried to pass by Ryan, he stopped her. He kissed her cheek and she turned her lips to his. Her knees grew weak as he probed her mouth with his tongue and another pang of lust shot through her whole body this time.
Jason had poured some wine and walked over to the two. He handed a glass to Jenny and Jason. He held his glass up for a toast and said, "Here's to good friends and better sex."
"I'll drink to that," said Ryan, who had his free hand on one of Jenny's breasts, caressing it.
Jenny pushed her breast into Ryan's hand as Jason turned her head for a kiss. She was fully conscious of both men enjoying her body. With her free hand, she rubbed Jason's hard bulge in his pants and then Ryan's equally hard package in his pants. She wasn't sure how she was going to satisfy both men, but she was game to give it a try.
Jason pulled away from Jenny's mouth and nodded towards the four-poster bed. She walked slowly to the bed, removing her clothes as she went. The guys were right behind her, their clothing on the floor. She turned to face them, seeing for the first time their hard cocks already in full arousal. They moved beside her, each taking a hard nipple in their mouth. Their sucking and nibbling were making her hotter. Stroking their cocks, she realized she wanted them both!
They picked her up and dropped her in the center of the large bed. They joined her, one on each side and went back to sucking her nipples. Free hands spread her legs, fingers felt up into her wet snatch, other fingers rubbed on her clitoris, hard with desire. Jenny had never felt such a combination of feelings before. She squirmed under the men's hot mouths and probing hands. She opened her spread legs even wider as she felt her climax building.
"Oh, YES!! Give it to me," she cried as she came, drenching both men's hands in her hot juice.
Ryan quickly moved in between her legs. He wanted nothing more than to stick his hot dick deep inside her right now. He parted her wet lips and plunged into her, causing her to gasp at the feeling of his shaft so deep inside her. He stroked her, slowly heating her up again.
Jason moved his dick close to Jenny's mouth. She turned her head to lick and suck on his hot shaft. He fondled a breast while she ministered to him.
"Oh, baby. You know what I like. It's soooo good!" he murmured.
He gently stroked her mouth, allowing her time to take all of him in. She was good at deep throat and he longed to shoot his hot wad into her mouth.
Ryan's dick was beginning to drive her crazy. She knew she would come again, and Ryan could feel it building deep inside her by the pressure on the head of his dick. She urged him on with her hips and he rammed deeper and deeper into her.
Jason knew that Jenny was close to coming again by her actions and little moans. He increased his movements and she sucked harder on his manhood. He felt the tension building in his balls. He shot his cum deep into her throat and she swallowed it all.
Ryan fucked Jenny hard. His orgasm was on him and he drove into her one last time. As he pumped his juice into her, he felt her orgasm throb around his dick, flooding him with her own juice.
None of them moved. All were lost in their climaxes, each trying to catch their breath.
Eventually, the men moved off of her and she closed her legs. She thought to herself, so that's what having sex with two men at once feels like. She smiled, completely satisfied.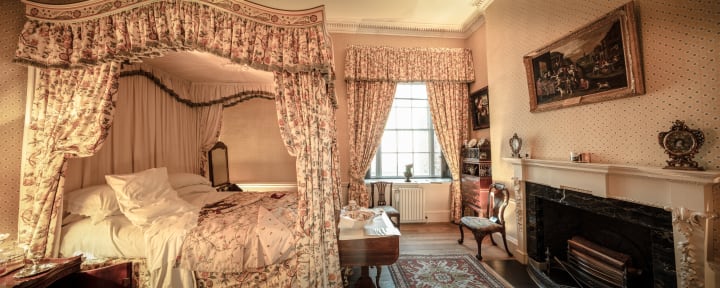 If you liked this story and would like to read more by me in this genre, please show your encouragement by giving me a tip.