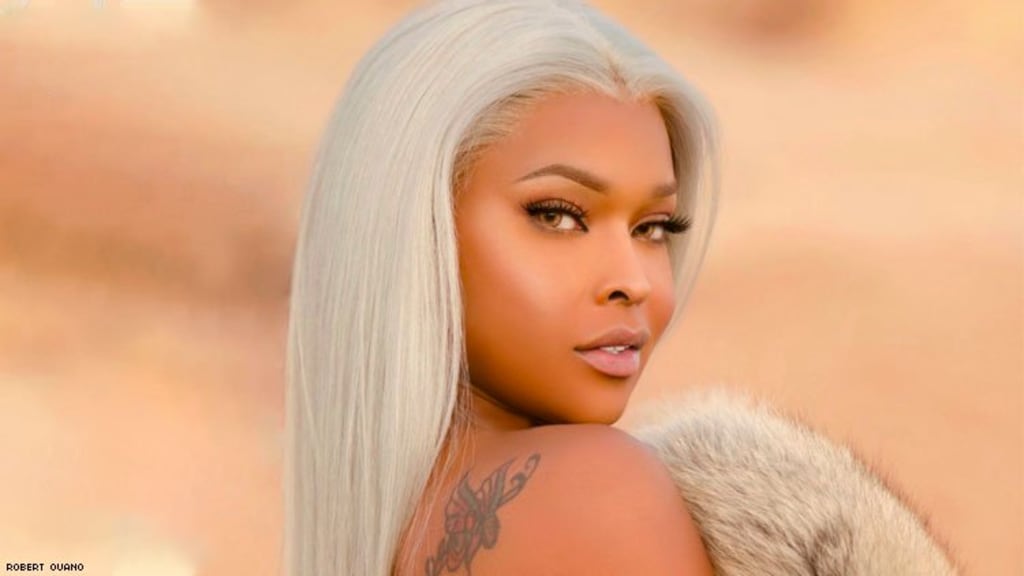 Vanjie Julius was her new name as she was now a full-fledged woman. She never revealed her real self to anyone who grew up with her, much less family members. Homophobia was rampant in the small town she grew up in so there wasn't any way for her to come out and be safe. Her parents were wealthy business owners so coming out would mean she took a risk at having to forfeit her family inheritance.
When Vanjie left home for college, she arranged to have the sex change surgery before she started college, and from that day on, she lived her life as a woman. Although her parents paid for her tuition and gave her a monthly allowance, it still wasn't enough to live a comfortable life on her own. Vanjie decided to become an escort at a high class escort service. She made a lot of money right away and she enjoyed having sex with different men without feelings being involved. It was a winning situation for he until her past life decided to pay her a visit in her present life.
When the escort service booked her on dates, they would always send her a picture of who she was going to be with for the night, and Vanjie never made a habit of looking at these pictures. She knew that the escort service always showed the clients pictures of his girl for the night so when it was time to meet up, it would always be the thirsty man with the already growing hard on that would approach first. This time she did look at her date's picture and realized it was the father of a friend she knew growing up. This friend was her next door neighbor, and when Vanjie was young/still a boy, she had the biggest crush on her friend's father. To see that he was her next date made her day, but at the same time, she was hoping that he wouldn't recognize her. Vanjie's parents nor anyone she grew up with knew anything about her current life and she wanted to keep it that way. At the same time, she look forward to finally being intimate with a long-time crush.
The plan was to meet her date at the bar of a Hilton Hotel. Her instructions were to wait by the bar as he would be finishing up a business meeting nearby. Vanjie wore a tight mini black dress that hugged her voluptuous breasts, slim waist and thick hips in the best way. He arrived shortly after her, kissed her on the back of the neck and grabbed her hand to lead her to the nearest elevator. He wasted no time once they were in his room. Her dress fell off of her easily and because she wasn't wearing panties, he immediately dropped to his knees to bless her pussy with kisses and licks. Vanjie's legs weakened with an orgasm, and he picked her up and laid her on the bed, continuing to feast on her wet pussy. After cumming in his mouth several times, he begged her to ride him but she had a better idea. She put her pussy in his face while she swallowed his hard dick; only after they came together did she grant his request. She rode that dick like she was on the winning race horse. The whole experience was wonderful. He put her on all fours and slowly pushed his dick into her asshole. He fucked her ass until he came. They both collapsed onto the bed exhausted. Vanjie snuggled up to him like she was in love; she had to keep reminding herself that he was a trick and nothing more. It was hard not to feel good to finally have him, even for the moment.
The next day as she was ending the date, he gave her a $1000 cash tip , and as Vanjie was counting her money, her date said to her:
"I won't tell your parents about who you are as long as you never tell my wife about us!"
As always, I encourage you to check out all of my blogs on nattiekai.com and nattiekai.wixsite.com/kaih, subscribe to my YouTube channel, leave a tip, and share with others that are kinky, like you!
About the Creator
Author, Blogger, Podcaster for Motherhood Sex Marijuana, Writer for Fuego Magazine!
nattiekai.com
nattiekai.wixsite.com/kaih!
motherhoodsexmarijuana.com
Reader insights
Be the first to share your insights about this piece.
Add your insights