The Candi Blows Treatment
Dogging Mission Scene Review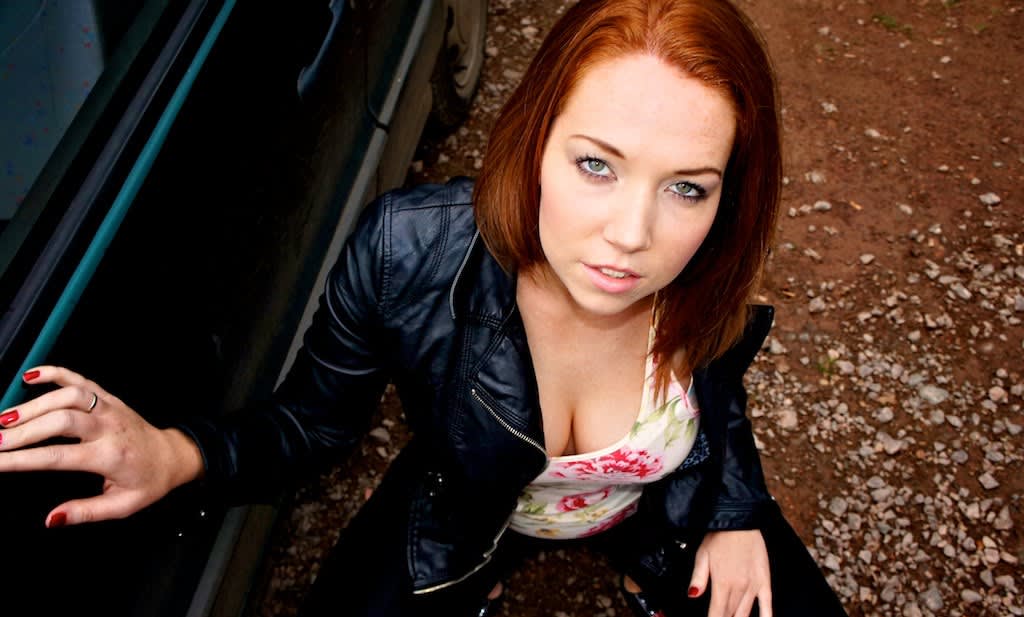 My taste in porn is generally changing over time; I'm checking scenes out that I wouldn't normally look at. In recent months I've started to look at more British and European content having exclusively watched American stuff. The Europeans definitely do it dirtier but the Brits aren't too behind either. There's a few British pornstars I like such Lena Franks, Tanya Tate and Michelle B. I often come across women I've never even heard of before which can be quite refreshing at times.
Take the 31 year old Candi Blows from Hull, UK as an example; she has a bit of a 'mucky' Manchester accent.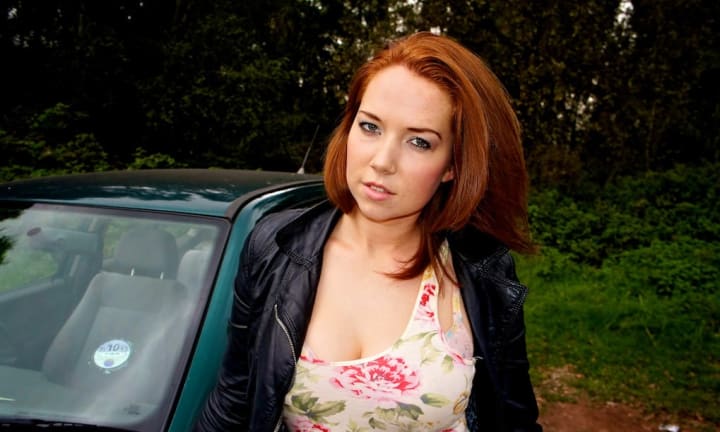 If you watch some of her scenes you'll find she's more than just a bit mucky. The girl seems to specialize in 'Blowbangs' which basically involves a woman/girl sucking a bunch of guy's cocks. I've never understood how these work from a business point of view as most male pornstars have massive dicks. While these scenes there seems to be like an assortment of guys from small to massively large cocks. I'm not sure if directors consult their 'swinger friends' to get involved in the action as their faces are often blurred or not in shot.
In this scene Candi is filmed for the website 'Dogging Missions' which basically involves a 'blow bang' outside in a carpark/field. Dogging is a British term defined by Google as 'the practice of watching or engaging in exhibitionist sexual activity in a public place.'
It's quite infamous in Britain as 'dogging sites' pop up all over the country. It wasn't going to be long before pornsites jumped on the fad with their own footage. So basically the 'Dogging Missions' website takes a model to a dogging site to give 'head' to a bunch of 'doggers.'
It's a fairly decent concept, has a very reality TV feel to the whole thing with the camera man talking to the female participant beforehand. I've watched a few of these scenes, they can be very hit and miss at the times. It all depends how willing the model is during the filming whether it's a good scene or not.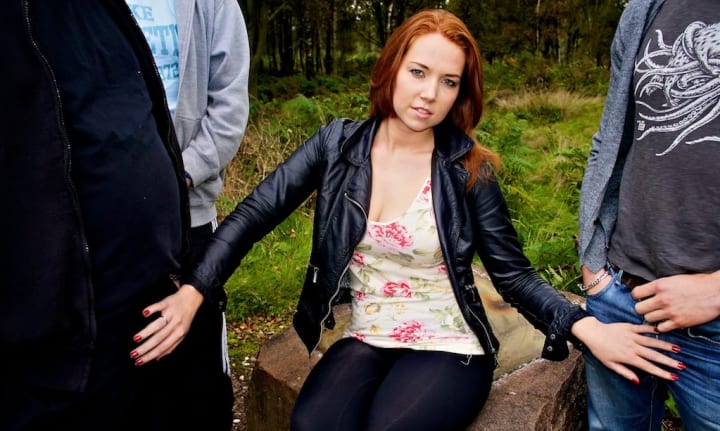 That said Candi seems pretty up for it as the camera man films her and tells her what's about to take place. It is a bit slap stick at times as Candi is lead to a quiet spot in the woods while struggling to walk in the pebbled carpark on heels. She looks incredible though with a very 'dolled up' look about her. Add to that the ginger hair and the 'slum English accent' and it's a winning combination for a dirty porno. When Candi finally makes it to the spot in the woods she's greeted by a huge group of doggers. She's not shy as she picks two of them and starts rubbing on their crotches; what ensues is an eager outdoor blow bang. While Candi does seem keen she doesn't throw in any dirty talk for good measure. Some of the sound might even make you lose your erection as one guy starts telling the camera man how he pirated one of his scenes online on 'Spankbank.'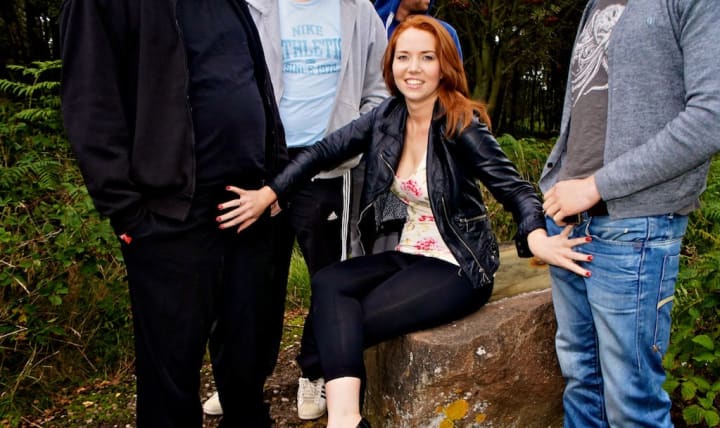 It does add a bit of comic relief to the scene but it could of done with some spicing up as well. At no point does Candi show us her breasts despite having an impressive cleavage. If you check her IAFD profile Candi is actually a veteran of around 47 porn scenes. She also goes by the alias Lauren Star if you ever have trouble finding her stuff online. I'm pretty sure you'll still want to see her big 34D tits bounce on camera after seeing her just once.
It's just an OK scene; typical blowbang stuff and a bit short at 18 minutes. No sex here either just straight up blowjob on rotation and Candi sucks a lot of men's cocks here. I give it 3 out of 5; it's entertaining but could do with more nudity. Candi Blows is hot though and I hope to see her in more porn scenes.
3 out of 5.