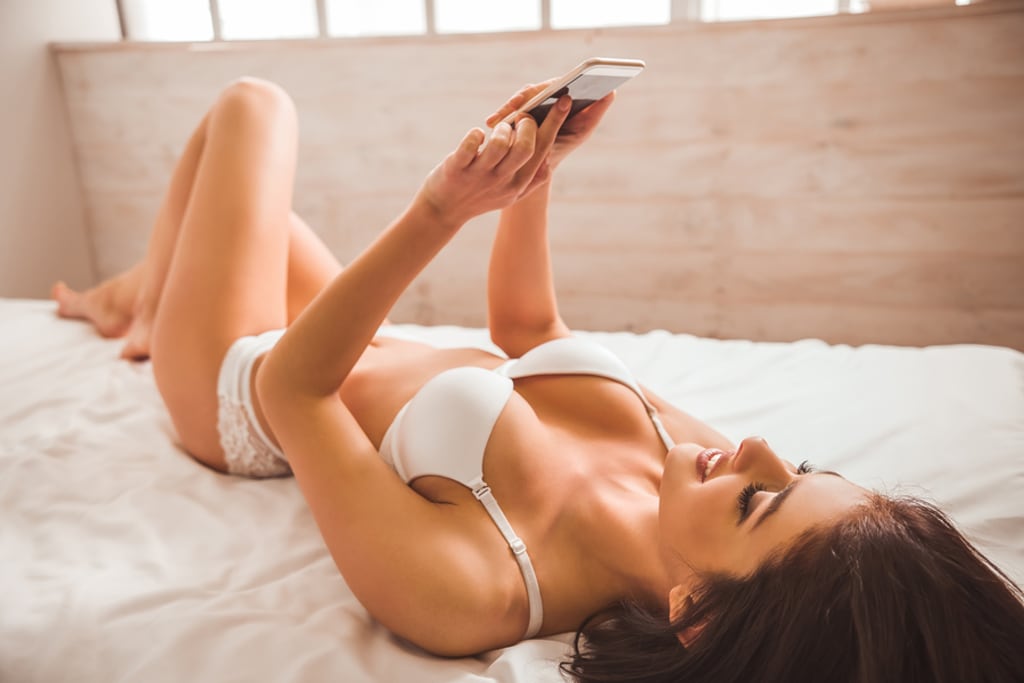 We all know someone who not only sexts regularly, but who talks about it like it's the easiest, most effortless thing in the world. Not everyone's a natural when it comes to red hot sexts that really get a person's blood flowing though, so if you often find yourself struggling to find the right words and get lost in the moment, you're definitely not alone.
Everyone has to start somewhere! Here we'll go over everything you always wanted to know about sexting including why it's so popular in the first place. We'll give you some foolproof tips for getting started with a bang as well. You'll be sexting like a total siren before you know it. Along with sexting these tips should prove useful for a wonderful, happy couple life!
The Appeal of Sexting
Most people have a lot going on when it comes to life as a whole. They're juggling demanding work schedules with busy personal lives at the very least, so spending as much time up close and personal with a partner, as one would like can be a challenge. A solid way to stay intimate and connected in the meantime is an absolute must, and sexting fits the bill perfectly.
Whether you're using it as slow-burn foreplay or simply to add a little spice to a slow afternoon, sexting is one of the sexiest ways to let someone know they're on your mind.
Sexting is super versatile, not to mention discreet. You can easily carry on a triple-x conversation pretty much anywhere without anyone around you being the wiser, so it brings a serious naughty factor to the table.
Sexting offers long-distance couples a creative way to stay intimate and sexual with one another even when they can't be together in person.
Modern technology has really opened up people's options as far as when and how they communicate, and they're taking advantage of it. It's only natural to want to get on board yourself.
Sexting Basics Everyone Should Know
Although it will take time and practice for everything to become second nature, it's easier to be a sexting ace than you might think it is. You just need a solid understanding of what to send, as well as when. Here are some ideas to get you started.
1. Revisit real life encounters.
Not the best at coming up with elaborate, creative scenarios that are actually sexy? Try using the memory of the last time you two really turned up the heat between the sheets as a jumping off point. Describe what you liked most about the way they touched you, or about the things you did together. When you're drawing from genuine passion, it's easier than you think to sound sexy.
2. Pay them a naughty compliment.
When you're really into someone, compliments come to mind easily. Sexting can be as simple as paying them a few naughty ones when the urge to connect strikes, especially if you're looking for a casual, natural way to get the ball rolling yourself. Tell them how much you love feeling their body against yours when you're together or how completely irresistible they look naked.
3. Give them a preview for later.
Sexting can be a great way to get the jump on foreplay if you're planning on getting together later on that day. Talk a bit about what you'd love to do to them once you're finally in the same room again. Then tell them what you're hoping they'll do to you. If you like, you can even send a sexy selfie of yourself modeling something naughty to really get them excited. Here are some ways to be your sexiest and sultriest and turn your partner mad for you.
4. Try some sexy pictures.
Speaking of sexy selfies, pictures are always a good way to get your point across, especially when you're otherwise at a loss for words. Naughty pictures can be a great way to make sure you stay on their mind if they're away for a while as well. Give them a sneak peak of something new and naughty you may have bought to wear recently, or model something specific you already know they love seeing you in. If you're comfortable, you can always add props (e.g. sex toys).
5. Share your fantasies.
Sharing a favorite fantasy is a wonderful way to get closer to a lover, but not everyone's comfortable doing it face to face. Sexting can be a great way to break the ice and take an idea for a test run before telling a lover you'd like to try it in person. Plus, it's such a turn-on to hear that you have a starring role in your lover's private fantasies.
Last, but definitely not least, relax and let yourself get into it. Sexting is supposed to be fun, so don't take things too seriously. It's the type of activity that should find both parties laughing and sporting naughty little smiles from start to finish. Don't be afraid to let yourself go and enjoy the moment.